Skepta Explains How 8-Bit Video Games Inspired 'Konnichiwa'
"I consider myself a worldwide artist. I take every city and country into consideration."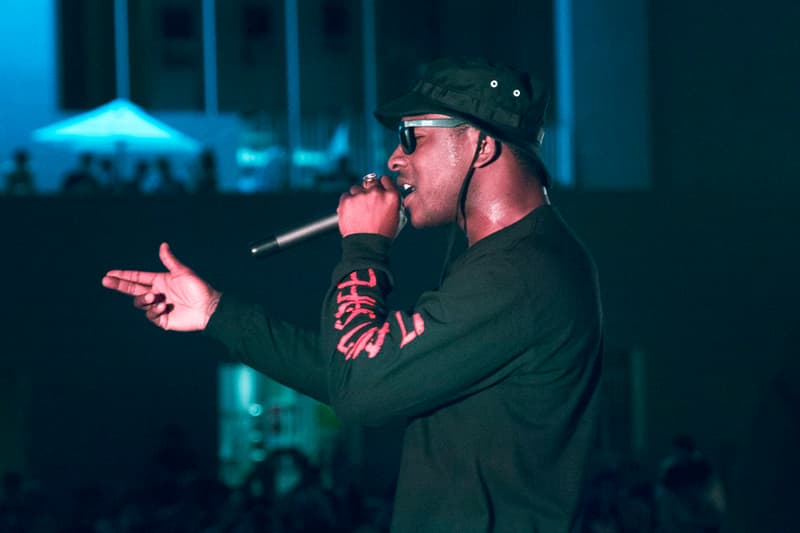 Skepta recently sat down with our friends over at HYPETRAK for a quick interview, just moments after the BBK generalissimo shut down Tokyo's Harumi Passenger Terminal at his Konnichiwa release party. The grime figurehead spoke on the inspirations behind his fourth album, both domestic and international, as well as the influence that 8-bit video games had on the album's sound and concept.
Read on below for some choice quotes and click here to read the interview in full.
HYPETRAK: You just performed a great show in Japan — right before the drop of your new album, Konnichiwa. What made you choose this title?

It basically all started with my little brother, Jason, who's currently in Japan. His whole life, he's been obsessed with everything related to Japan. Whether it is computer games, the language, style, or lifestyle. My brother and I, we have a good relationship, so we sat down together to come up with an idea for the title. Initially, we were going to make a whole 8-bit computer game-type of album, but as time went on, different things happened and different people came to collaborate. The sonic direction of the album has changed a bit, so it's even more amazing to see to what it has ultimately become.
HT: "Ladies Hit Squad" features D Double E and Nast — an OG grime artist and an up-and-coming A$AP artist. What made you put these two together in the same song?

The story behind the song is quite extensive and detailed. But it aligns with the vision I have for my music and work. I care about what I create. To each song, there are layers of production processes, which all need a great deal of attention to detail. I put in A$AP Nast in the song because he's talented and a friend. At the same time, however, I wanted to provide the song with a true London vibe, so it made sense to invite D Double E to the fun. At the end of the day, it comes all down different kind of elements that I need to somehow make fit together. I work for my hometown London and for the world in general. I try to put as many aspects into consideration as possible when I make my music.