Ariana Grande & Nicki Minaj Share New Single, "Side to Side"
Listen to the reggae-inspired 'Dangerous Woman' song here.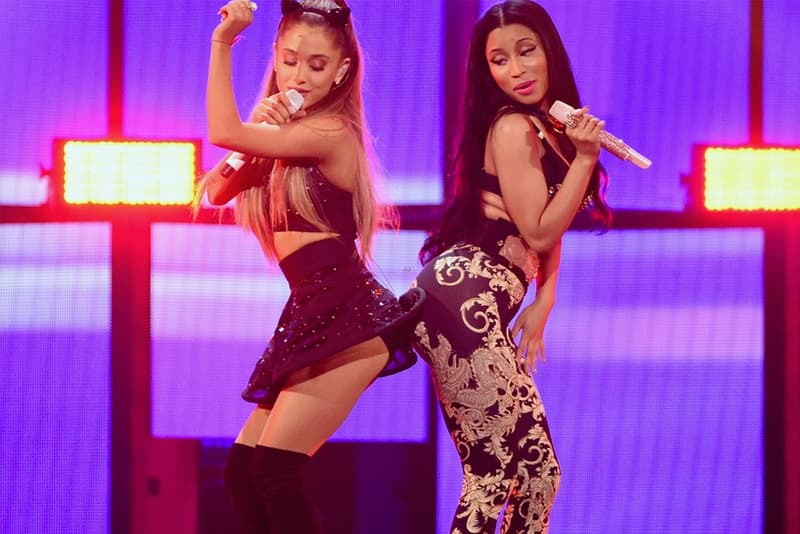 Ariana Grande will drop her forthcoming third album, Dangerous Woman, on May 20. Today, she puts out another single titled "Side to Side," it's a reggae/dancehall influenced banger that features none other than Nicki Minaj. Premiered on Apple Music, it's not the first time we find these two working together; they've previously collaborated on "Bang Bang," which also features Jessie J. Listen to the track here and stay tuned for the CDQ to drop.