A Day in London With Lucien Clarke
"He turned around and he was all 'What the f*ck are you doing?' at me. Then he phlegmed on me. Full-blown phlegm."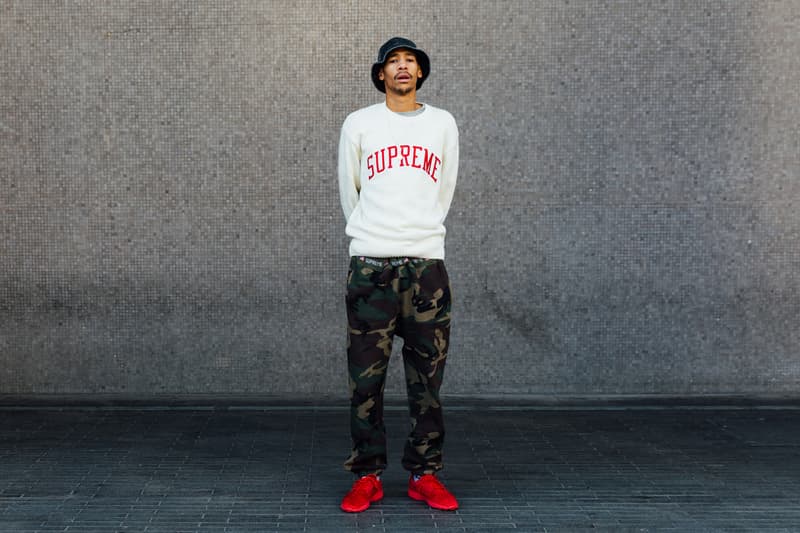 1 of 12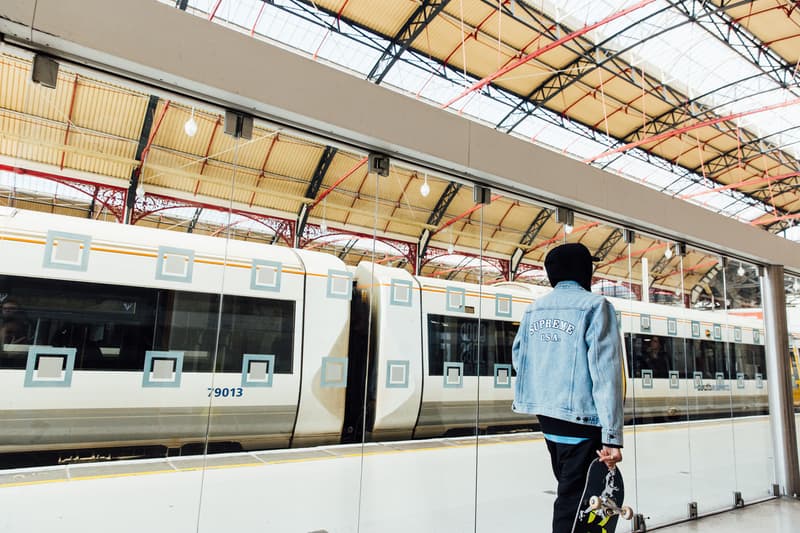 2 of 12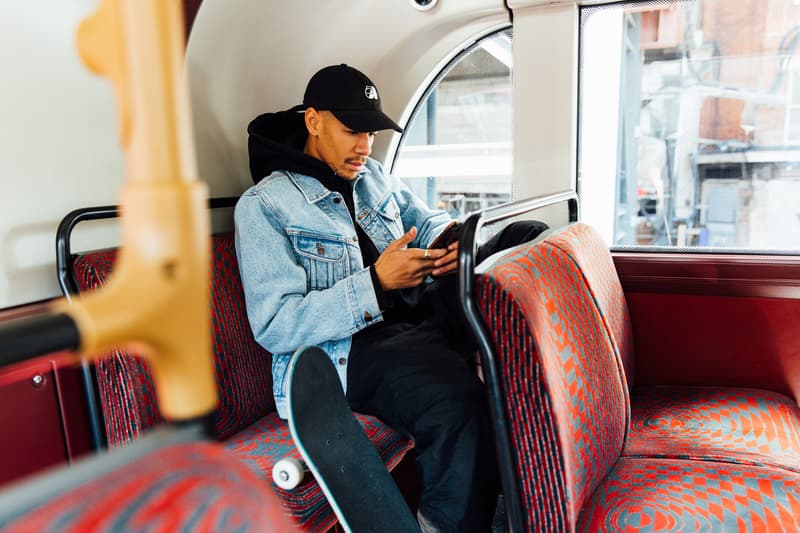 3 of 12
4 of 12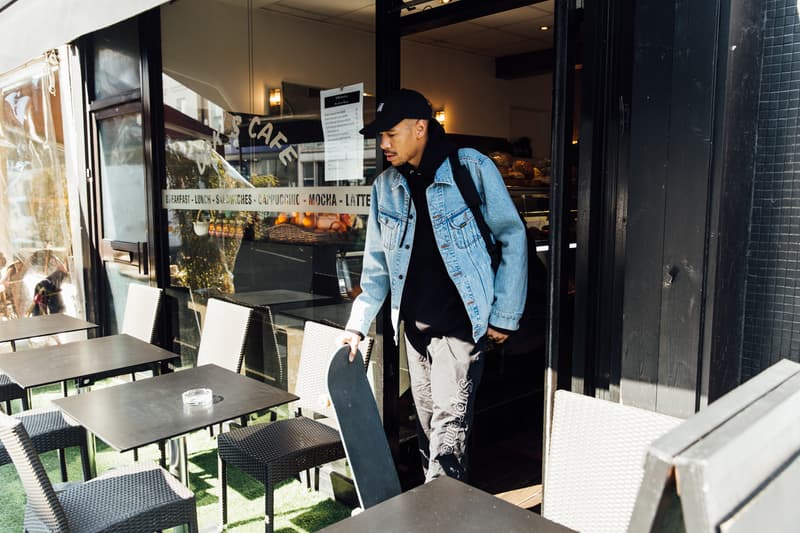 5 of 12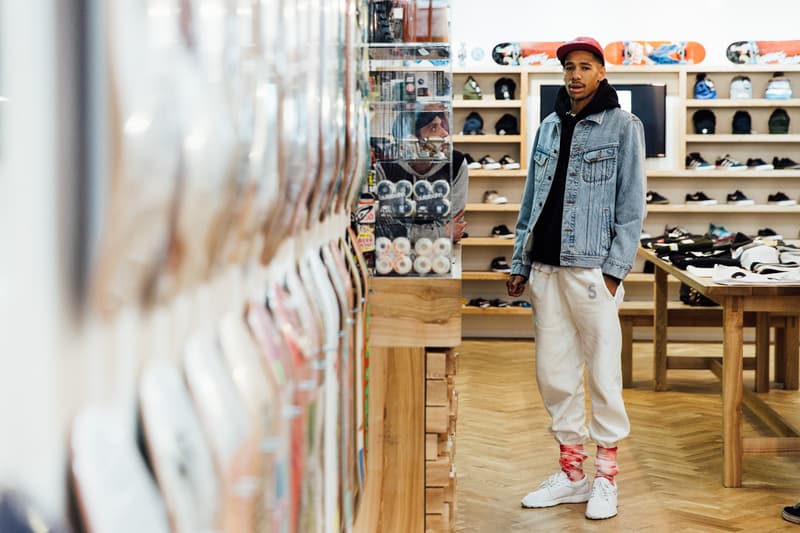 6 of 12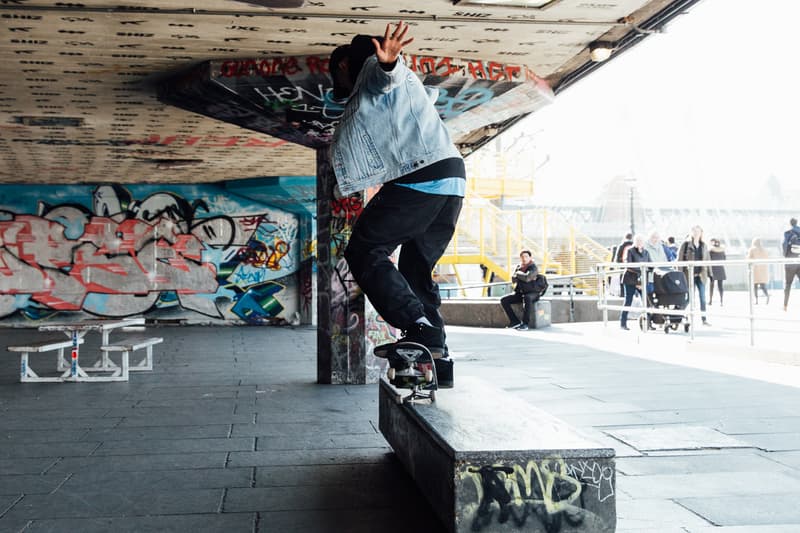 7 of 12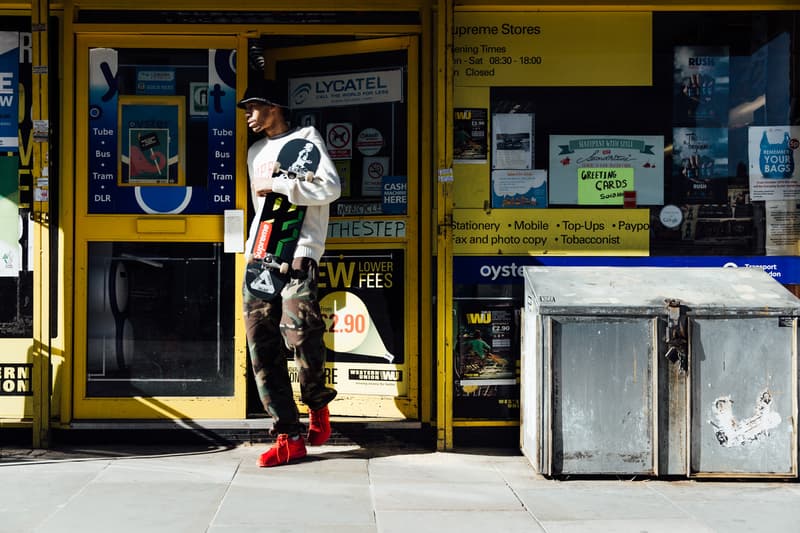 8 of 12
9 of 12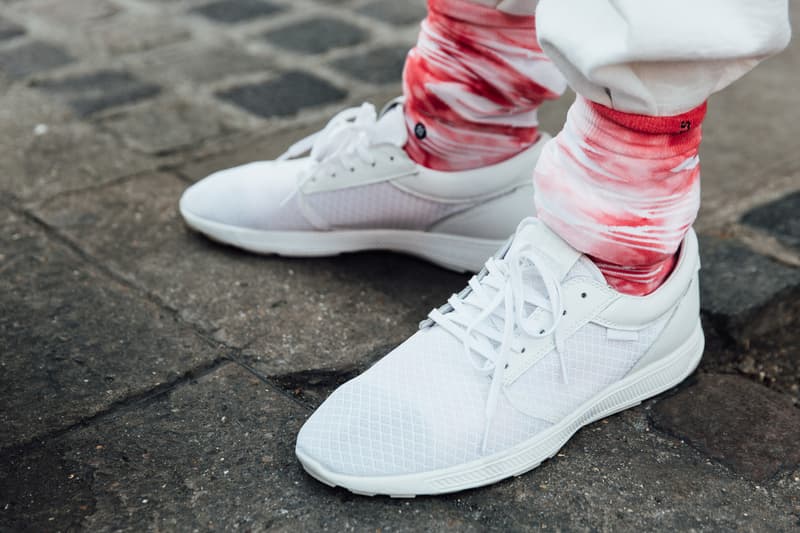 10 of 12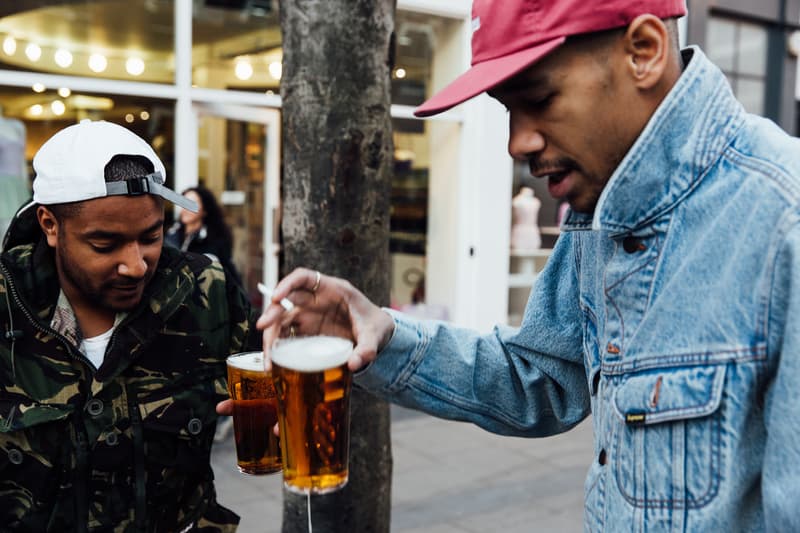 11 of 12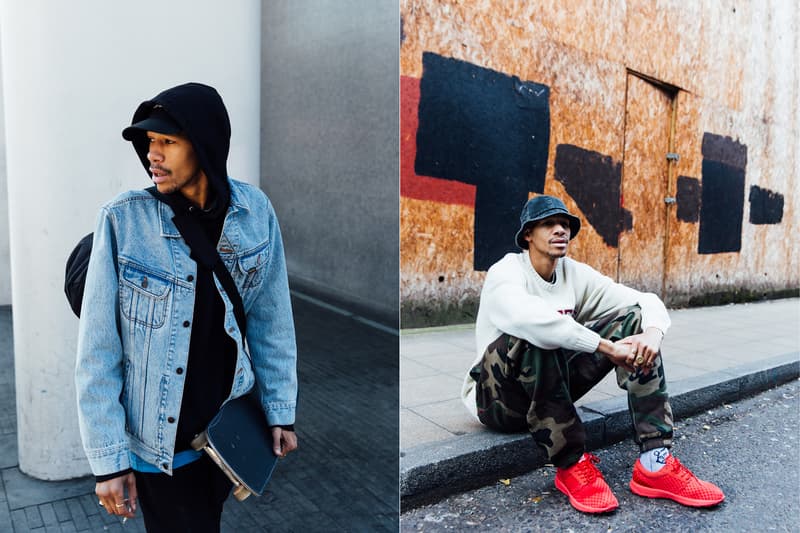 12 of 12
From seeing him in Supreme lookbooks, Palace Skateboards videos and countless skate magazines, Lucien Clarke keeps busy doing what he loves every day. For his newest project, he's checking out SUPRA's latest casual collection which offers the Hammer Run, Motion, Noiz and Owen silhouettes. Utilizing the skate brand's best-selling model, the new Hammer Run iteration features a streamlined silhouette but reimagined as a lightweight, casual runner with a form-fitting upper made of mesh, as well as microfibers set atop a running-inspired sole. As for the Motion sneaker, it makes its debut in premium leather and mesh materials, while understated details in gunmetal metallic and python prints add a vibrant touch. Furthermore, the lightweight SUPRAFOAM soles with geometric tread patterns provide functional traction, as well as comfort in the padded interior cushioning. For the Noiz and Owen offerings, we find them to also incorporate breathable materials and deep geometric tread patterns underneath bold color combinations.
We took the opportunity to go around London with Clarke as he tested the new footwear out. As one of the most sought-after skaters on the planet, he spends more time away from his London home than he does in it, flying to the far-flung corners of the world to skate. It's not every trip that he bumps into President Obama, though. "I was at the airport in Cuba waiting for a flight out when he landed in Air Force 1," he tells us. "That's one big jumbo jet motherfucker, and I saw the wheels touch down, and the smoke come off the rubber. I had no idea what was going on; all of a sudden, the whole airport was running to see this thing land in Cuba for the first time in like 80 years, and he touched down as I looked over."
I'll skate in my SUPRA Quattro shoes. But if I'm just chilling out, I'll go for these new SUPRA Hammer Runs.
You've lived in this flat since you were a kid — how would you sum up your London upbringing?
Yeah, this is where I'm from — Pimlico. I had a pretty nice upbringing around here to be honest. Battersea Park is just across the bridge and we've got some really nice houses nearby. I used to play a lot of Knock Down Ginger [knocking on doors and running away] at the local estates and throw water balloons off the block of flats in my area. It's a pretty fun area for kids to muck around in. I had some fun, for sure.

Who did you have posters of on your bedroom walls as a kid?
Mariah Carey is still up and I had a massive Michael Jackson one when I was younger. After that, I had loads of skateboarding ones.
Yeah? Who?
Ah, loads. Andrew Reynolds was up for quite a while. I was just in Cuba with him. Man, that was a dream come true.
If someone was to walk in here for the first time, what possession would have them going "what the hell is that?"
Uh, we got this weird Latin map of the world on the wall. It's a proper old antique map with all these really detailed angels doing different things, like drinking and playing with scorpions and shit. Right at the top it says, 'The Illuminated Edition Of The New World Map' in Latin. It's pretty gnarly.
Before you step out of your front door, how do you decide what shoes to lace up in?
It depends. I'll skate in my SUPRA Quattro shoes. But if I'm just chilling out, I'll go for these new SUPRA Hammer Runs. They're such a sick shoe off the board, and ideal for when you're just kicking about or running around London. I have them in red, white and black, but usually I'll go for the black ones.
DDK Kitchen, Pimlico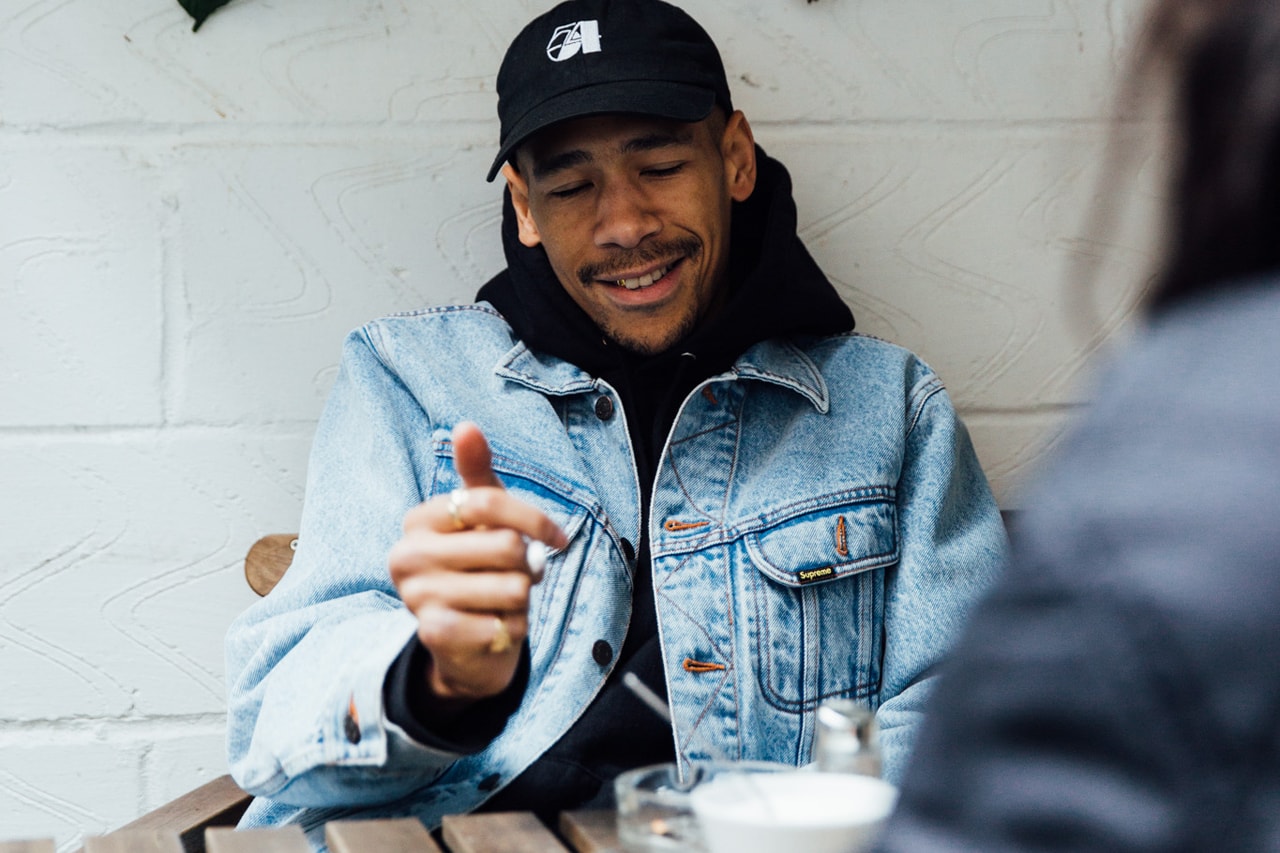 Where we at, Lucien?
It's a café just down the street from my home. I've been coming here for breakfast since forever. I always order scrambled eggs and salmon.
Of all the countries skateboarding has taken you, where have you found the best breakfast?
The food in Cuba is absolutely amazing, but only if you go to the right places. This local guy showed us to one spot that nobody else knew about. Out front was a family-run business, but we were taken right through to the back and up these stairs. We went up five floors, basically walking through these people's homes. There were grandmas out knitting and kids running around and all that. At the top, we got a beautiful view and were properly looked after. The guys there cooked this amazing rice and salad, and loads of sweet potatoes. Then there was the chicken, which they sort out themselves, pluck it and whatever. It was so good. We ate out a few times at restaurants but they were shit. The food we got when the people were making it themselves, when it was like being in their homes, was just the best. That's food, man. I'm not the sorta guy that eats McDonald's every day when I'm away, I wanna try the good local stuff.
If you had to rescue one piece of Palace that you own from a burning house, which would it be?
Erm… fucking hell. I keep everything, I keep it all. Oh, I've got this one shirt with Rory [Milanes]'s face on it. I'd probably rescue that.
What do you think being a part of PWBC (Palace Wayward Boys Club) has taught you?
Just being myself, and not worrying about what anyone thinks. I don't, I like just being me.
It was important for you to get PWBC included into your signature SUPRA Quattro shoe…
Yeah it was, because PWBC represents all the really good friends that I've grown up with since I was a little kid. People like Brady, Nick and Benny have all had a chance to do it, and I got the chance with SUPRA. I also got to pull out some photos from ages ago to do a little exhibition. It was good, man. Really good.
Slam City Skates, Covent Garden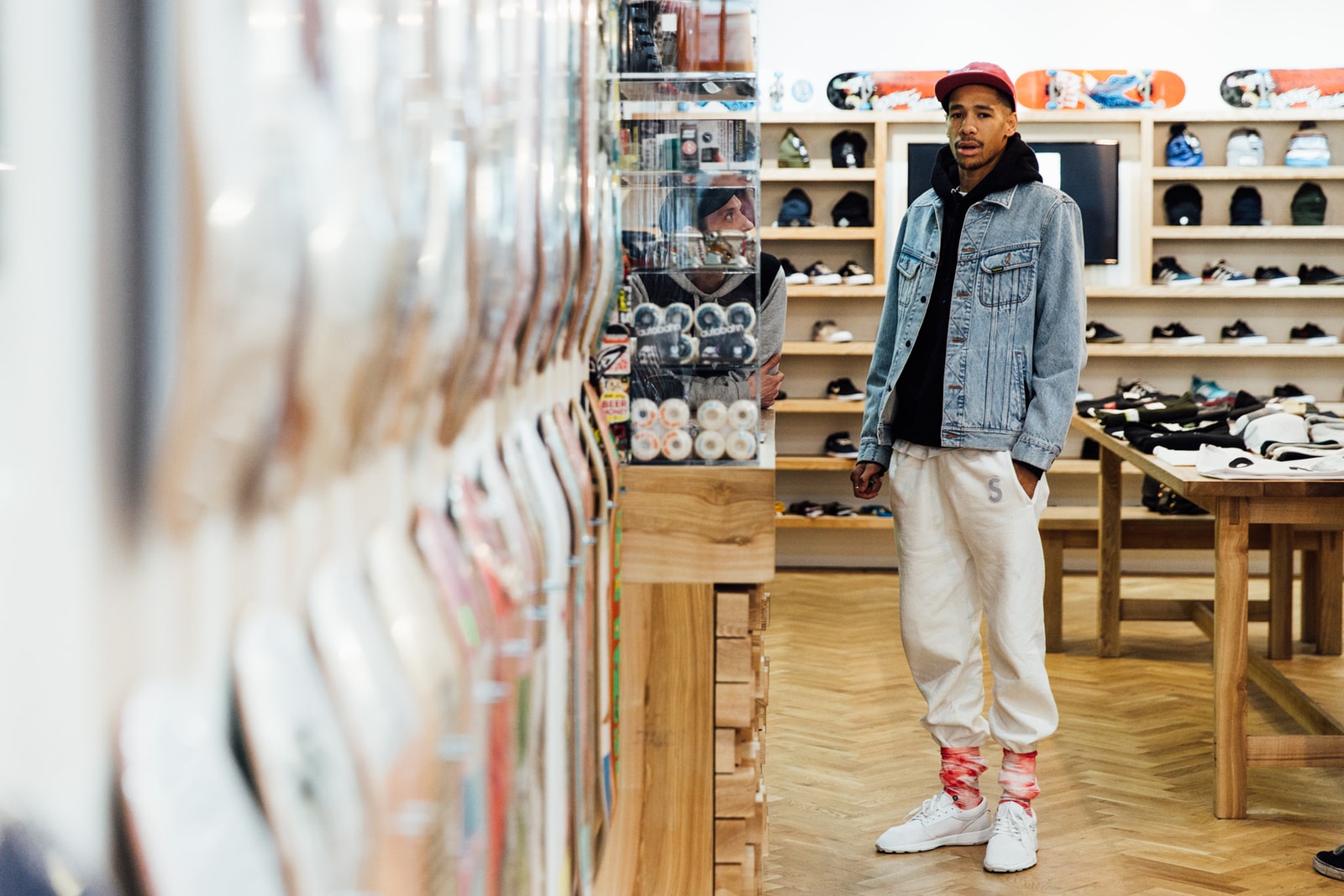 Can you remember the first thing you ever bought from here?
I remember coming here just to get stickers. I had no money as a kid and couldn't afford anything, so I'd come in and just ask for stickers. They never told me to fuck off or anything, they were cool. I do remember being real nervous going in on my own, though.

So where did your first deck come from?
I bought my first deck from a place called Slick Willies near Hyde Park, which is where I started skating. I skated there for a while actually, before I heard about Southbank and realized that it was really close to where I live.
This space would have been turned into a Starbucks and really stinkin' restaurants.
You must've been pretty nervous coming to such an iconic and legendary park for the first time, right?
Oh man, it got kinda crazy actually. I rolled up and everyone was real good, so I sat out and just watched kids for a while. Then I remember putting my jacket down to have a little skate around and after a while, I turned to see this guy sat down near where I had been. As I got closer, I saw that he was there with my jacket. This dude was crazy, he had no shoes or anything. I came up behind him and pulled the jacket away from him. He turned around and he was all "What the fuck are you doing?" at me. Then he phlegmed on me. Full-blown phlegm. It ended up being a guy actually called Phlegmy, a legendary skater down at Southbank. We're mates now, though.

It got pretty dark when it looked like Southbank was going to be shut down for good in 2013…
Yeah, that was really bad. We really thought it was gonna go, too. It felt like crunch time, but we were on it. People worked super hard with the petition, and our friends would be here 24-7, getting signatures, selling merchandise and educating others on what was happening. Without that, this space would have been turned into a Starbucks and really stinkin' restaurants. It worked out good though, for now. Who knows, the next fucking mayor might be a dickhead and try to shut it down again.
Has skating here changed for you since the early days, given your profile now?
Honestly? Not really. Everyone here is my friend, and I know everyone that skates here all the time. I've seen a lot of kids come and go too. I dunno what happens to them. Maybe life just happens and they get over it. You get a lot of nutters, too.
Like who?
Just nutters, man. Just random kids that are off their shit. Some of them will cause trouble but we don't really allow any troublemakers come down here. We let them know if they're not welcome real quick.
You must have had some pretty memorable days down here.
I've had quite a few of them actually. I've seen some heroes riding here, and you know what? They always arrive at this one particular time during the day. It's a specific point when the sunlight comes in and there's this amazing golden hue in here, bouncing off all the walls. It gives you this amazing vibe, and suddenly these unreal skaters just show up, like they know that's the time. People like Pat Washington, Lucas Puig, Stefan Janoski, Andrew Reynolds, Geoff Rowley and Tom Penny, they just show up at that golden hour. We'd skate with them, and then sit down and just watch when they started getting crazy with it.
Cross Keys, Covent Garden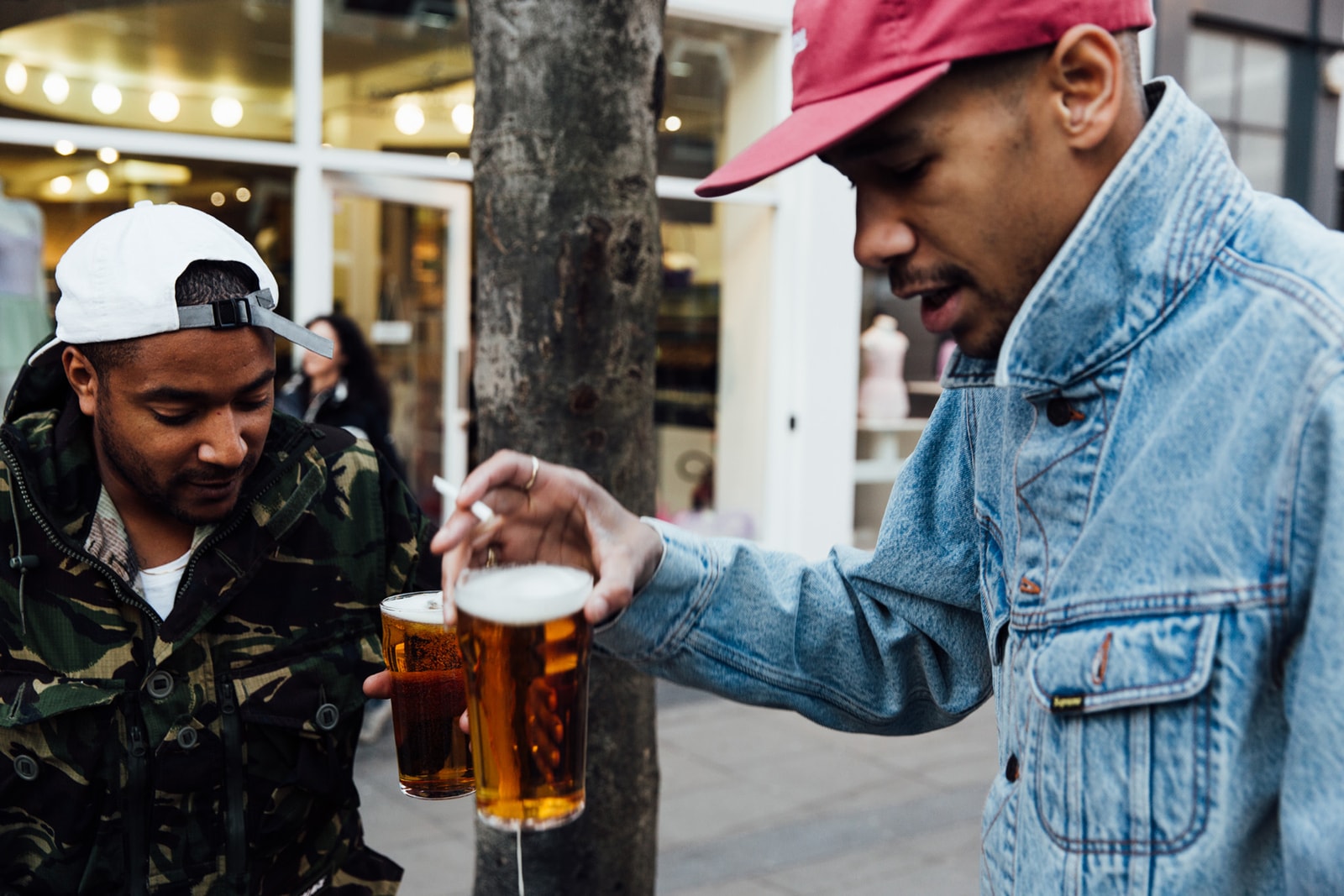 Of all the pubs in London, why here?
It's one of my favorites now, but Blondey [McCoy] fucking loves this shit. He's always "just at the Keys!" and I'll come meet him here. It's right next to Slam City Skates so it's a good meeting point. Bardens in Dalston is another good one, my friend runs it. That one's more of a night bar, though. Keys is more of a day-drinking spot.

There's a pretty good mix of people in here, for sure.
Definitely. I remember once meeting these two real big meat-head geezer-type bros that, it turned out, worked at The Royal Opera House down the street. We started talking to them for a bit, and they ended up telling us that if we ever wanted a tour of the Opera House, to just give them a shout, and I took his number. You wouldn't think they worked at the Opera House from what they look like, like a proper pair meat heads, but they were safe.
If you wanted to open a pub of your own, what would go in it?
I like something a bit mellower, a place for a drinking session with the boys. I'd definitely get a pool table and a dartboard in there, and a fucking bouncy castle, and a fucking football pitch in the back. [Laughs] yeah that'd do me. I can see it now: I'm having a pint, I've got my Hammer Runs on, and I'm playing football in my pub next to my bouncy castle. We're all good.
Where's the best place in the world you've been out drinking?
I've gotta say Cuba again, man. I had a really good time with the locals that were looking out for us. At the end of the night we'd end up on the coast with a bunch of decent strangers, and they'd have their guitars and drums out, all pissed out of their heads on Havana Club, playing music and dancing around. I met a lot of good people like that. I liked it because it was a different night out. Everyone comes out from the bars and just hangs out on the coast. I like that, and with the moonlight bouncing off the ocean, it was beautiful.