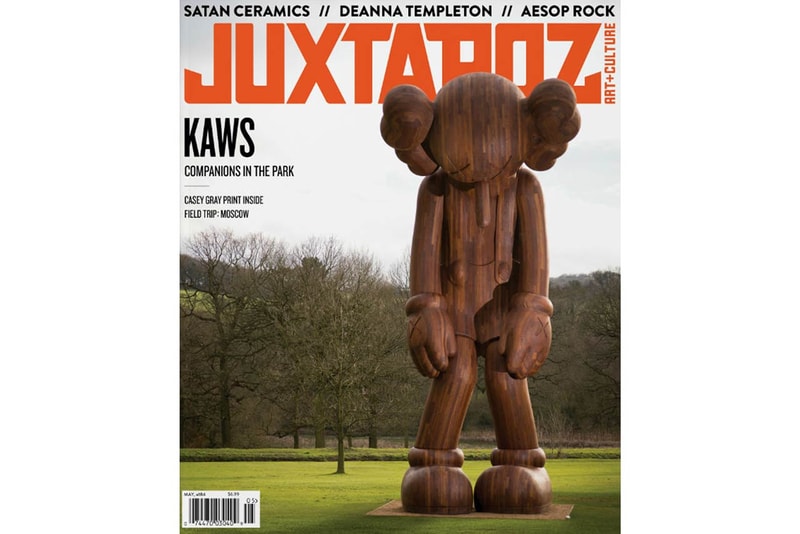 KAWS Covers the May 2016 Issue of 'Juxtapoz' Magazine
An in-depth discussion with one of contemporary culture's most sought after stars.
---
Leading on from a number of recent successes, including an astonishing exhibition at the Yorkshire Sculpture Park and a collaborative collection with Uniqlo, New York-based KAWS has found himself on to the cover of next month's Juxtapoz magazine. The publication has managed to catch the sought-after artist off the back of the aforementioned successes, as they sit down to discuss "the quiet intensity of his new exhibition and retrospective," as well as the run-up to becoming "one of the most influential artists of his time." The May 2016 issue of Juxtapoz will also feature content from the likes of Tom Sachs, Aesop Rock and Michael Sieben. Head on over to the magazine's official website for an exclusive preview of the forthcoming issue.