The Kindle Oasis Is Amazon's Fanciest E-Reader to Date
Amazon one-ups 2014's Voyage.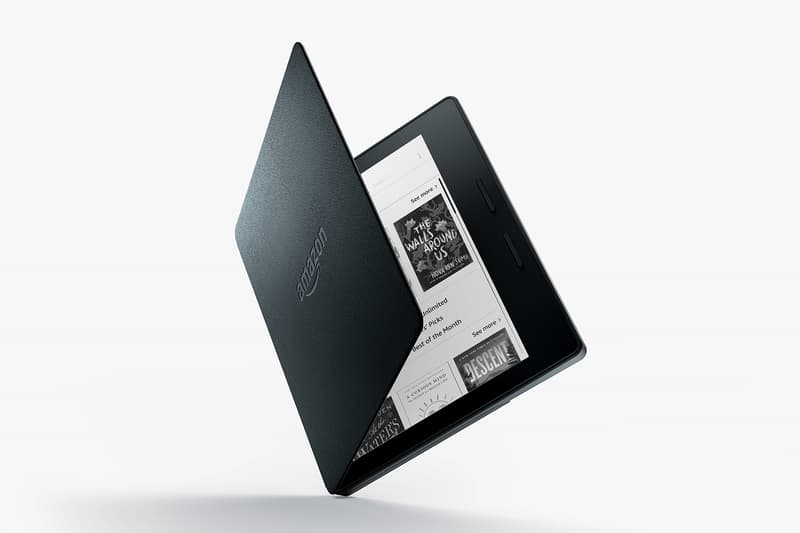 Amazon long ago gained a monopoly on the world of e-readers and now it's introducing its best yet: the Kindle Oasis. The followup to 2014's Voyage, Amazon's new flagship is a marked improvement over its predecessor. More than 20% lighter and 30% thinner than any other Kindle, the Oasis now boasts a tapered ergonomic handgrip for more comfortable reading while stronger cover glass is coupled with a featherweight frame infused with metal via structural electroplating — meaning the Oasis is also the most resilient Kindle to date. A new 300 ppi display presents crisp, laser-quality text while the redesigned built-in light features 60% more LEDs than any other Kindle for more consistency and an improved range of brightness. Perhaps best of all, the e-reader now employs an included leather charging cover, which can boost its battery to last months on end without a charge.
The Kindle Oasis is available online now for $289.99 USD.