Sony Announces '21 Jump Street'/'Men in Black' Crossover Title
It makes more sense that you think.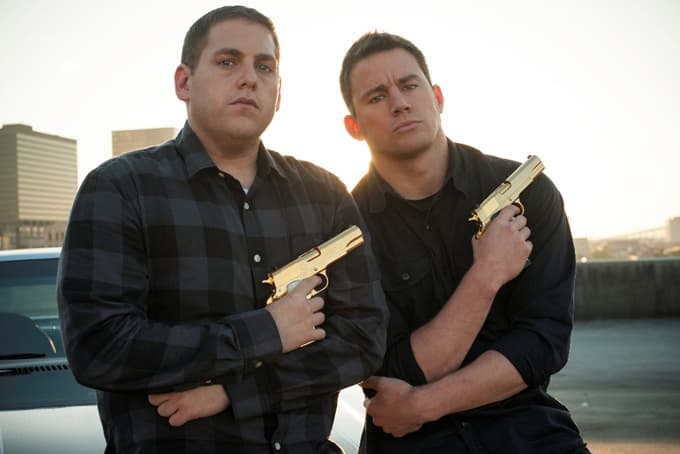 Last year's email hacks exposed tons of Sony's trade secrets to the public, but the film studio has confirmed that at least one of the rumors can be confirmed: according to Sony, plans are in motion for a 21 Jump Street/Men in Black crossover, officially titled MIB 23, which Jonah Hill described hilariously as "clean and rad and powerful."
The studio's explanation is that while 21 Jump Street mocked the idea of reboots and 22 Jump Street took aim at sequels, it stands to reason that the third installment in the series should deconstruct Hollywood's current obsession with Shared Cinematic Universes. Men in Black 3 played with the ideas of time travel and parallel universes, so there is plenty of room for Schmidt and Jenko to somehow weasel their way into the MIB organization to investigate and fight alien threats. There is no word yet whether the crossover will feature previous stars Will Smith, Tommy Lee Jones or Josh Brolin.
The studio also announced plans for a Ghostbusters-esque all-female spin-off of the series written by Broad City writers Lucia Aniello and Paul Downs.
For more Jonah Hill news, check out the trailer for his new film, War Dogs, here.