Stevie Williams and Asphalt Yacht Club Release Limited Edition Eazy-E Apparel
Featuring a portrait of the late rapper holding his infamous Natas skateboard.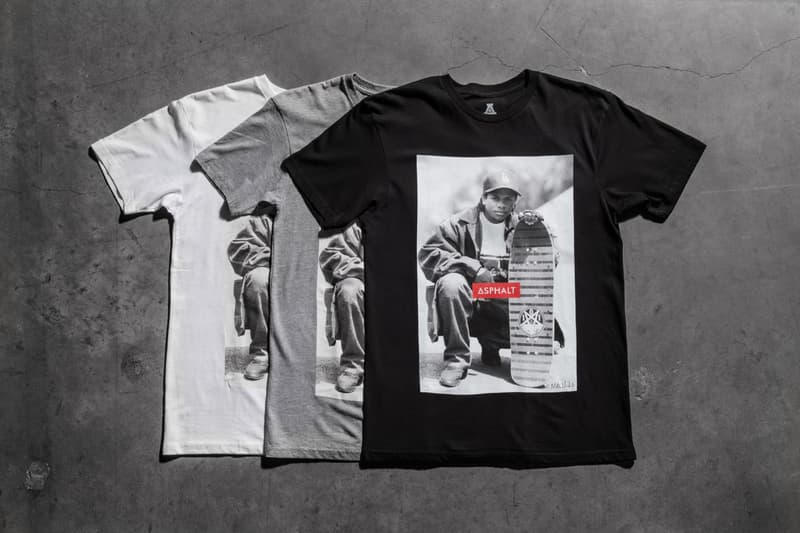 Legendary skater Stevie Williams and his apparel company Asphalt Yacht Club unveil a limited run of tees featuring a portrait of Eazy-E taken by photographer Mike Miller. The T-shirts are emblazoned with a monochrome shot of the late rapper in the parking lot of Ruthless Records holding his Natas skateboard, one of the most controversial skate decks in history for its symbols of violence, horror and sex. Check out the trio of shirts above and learn more about the collaboraiton in the video below.