House of Suntory Introduces the Yamazaki Sherry Cask 2016
The winner of the best whisky in the world is back.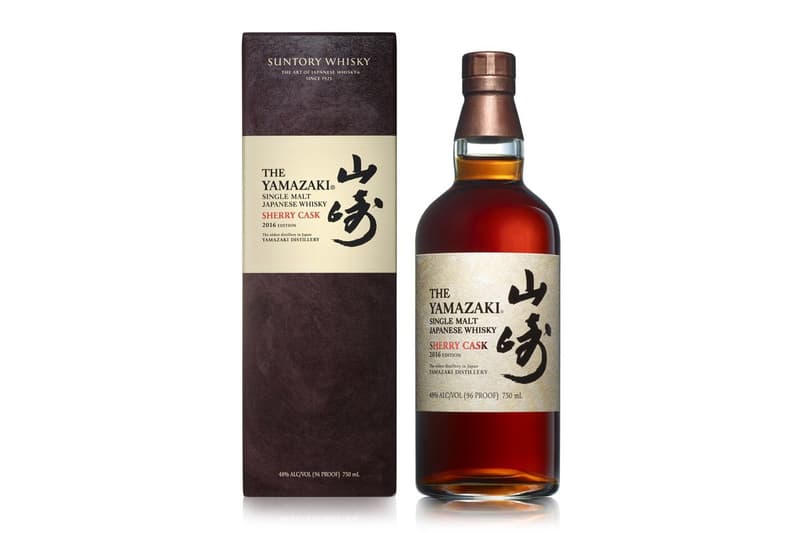 After being named as the best whisky in the world by Jim Murray's revered Whisky Bible, the Yamazaki Single Malt Sherry Cask from 2013 gets revived for a 2016 release. Aging in sherry casks has been a tradition for the House of Suntory since opening in 1924. Chief Blender Shinji Fukuyo personally visits Spain to handpick the oak used to create the casks and oversees the entire aging process, which takes three years before it's shipped to the distillery. Blends for this batch were chosen from more than 100 malt whiskies to develop the complex flavor and have been aged for two more years than its 2013 predecessor. Fukuyo recommends the spirit to be served neat.
"On its own, there is a clear and fresh top note. A raisin-like, deep sweetness that is both elegant and rich. You immediately taste the complexity of this liquid and the fine balance of maturity and delicateness. Served on the rocks, the flavour opens as you begin to taste the Delaware grape-like sweetness and its slightly bitter acidity. When cut with water, there is a soft sweetness that blossoms like the first apples of the harvest."
The Yamazaki Sherry Cask 2016 will be limited to just 5,000 bottles globally and is available at select stores now.