Handcrafted Memento Mori Leather Skulls by Heavy Eyes
Symbolic reminders that we're all going to die.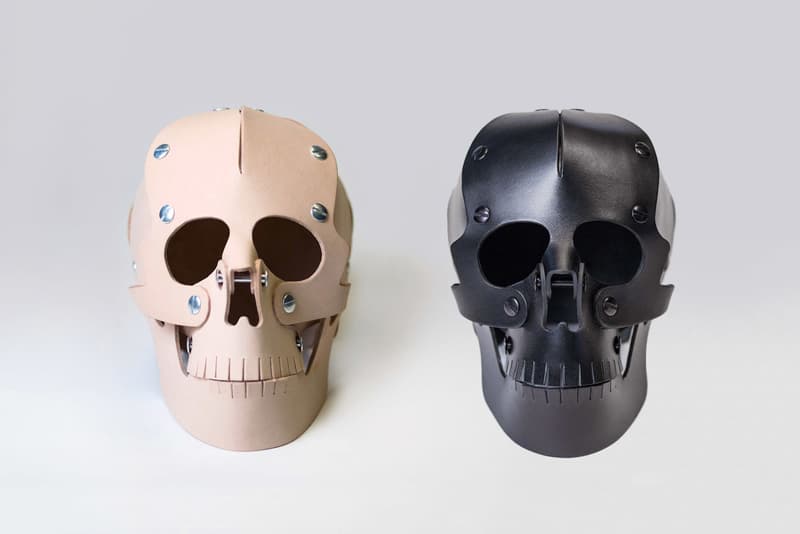 Brooklyn-based design studio Heavy Eyes has created artistic life-sized memento moris comprised of premium leather. Latin for "remember that you must die," memento moris, often portrayed as skulls, served as morbid reminders of the inevitable nature of death made familiar during the medieval period. Heavy Eyes's version takes this ancient notion and gives it a modern upgrade featuring high quality craftsmanship with design aesthetics suitable for the home or office. Each unit is hand-assembled in the studio and comes in either black leather or vegetable-tanned leather that's been folded and secured with bolts. Measuring 6" wide by 6.5" high and 7.5" deep, the leather skulls can be purchased via the studio's webstore for $180 USD.