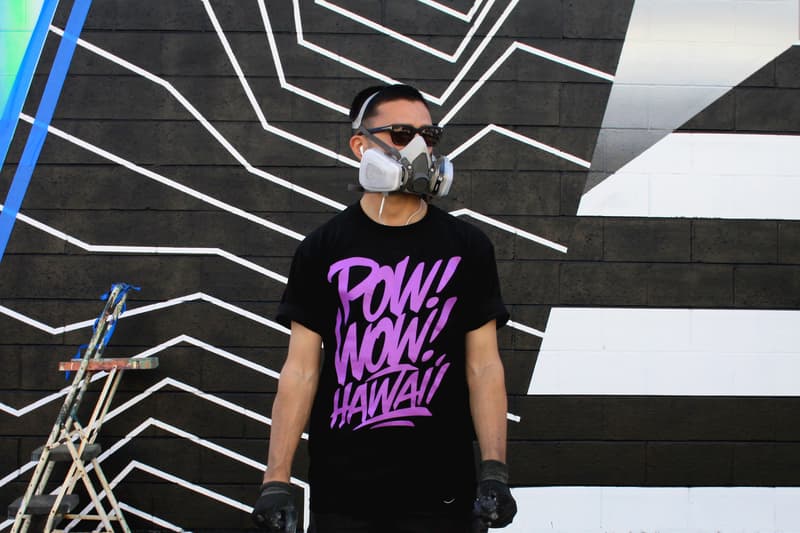 1 of 7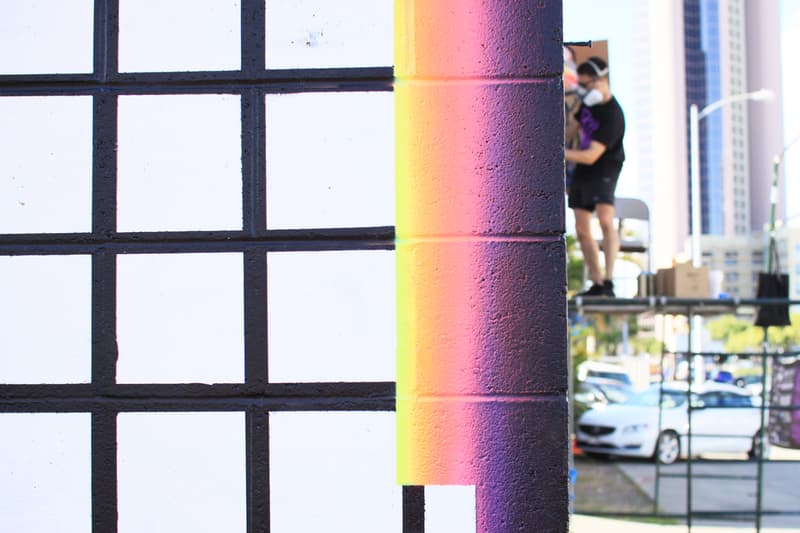 2 of 7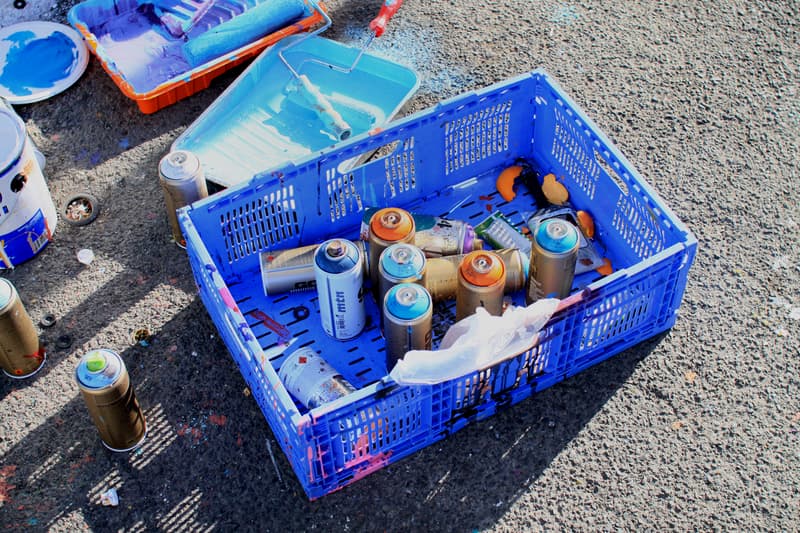 3 of 7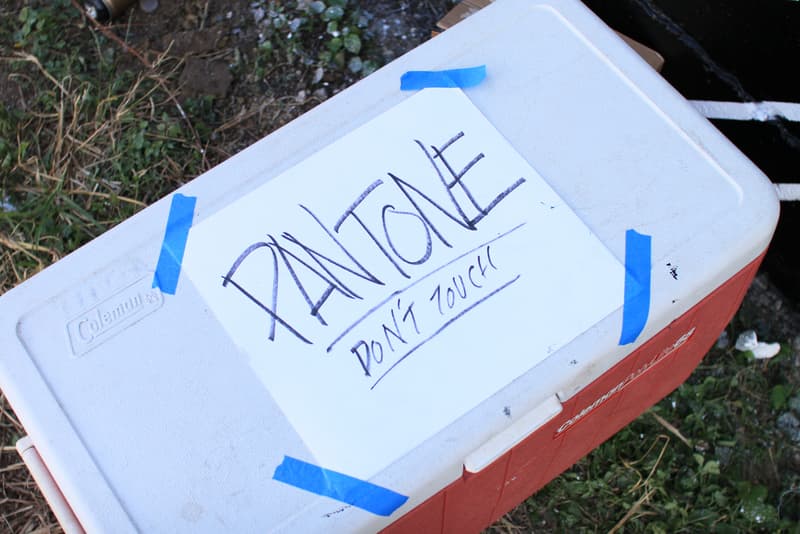 4 of 7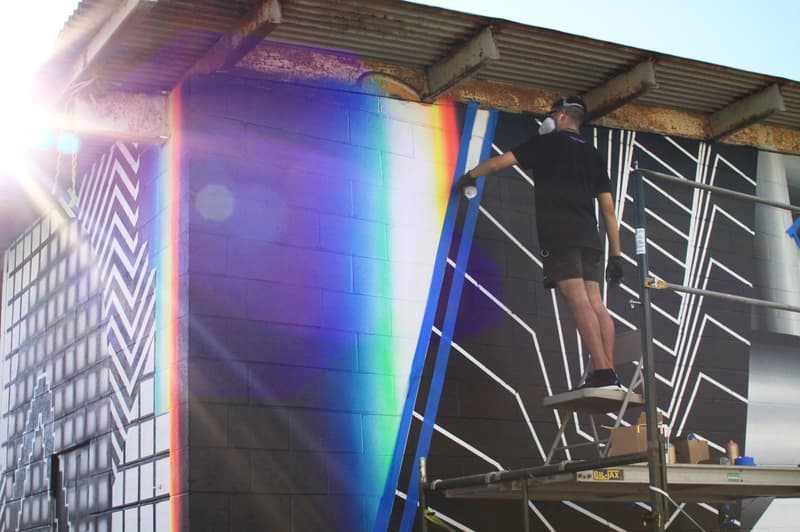 5 of 7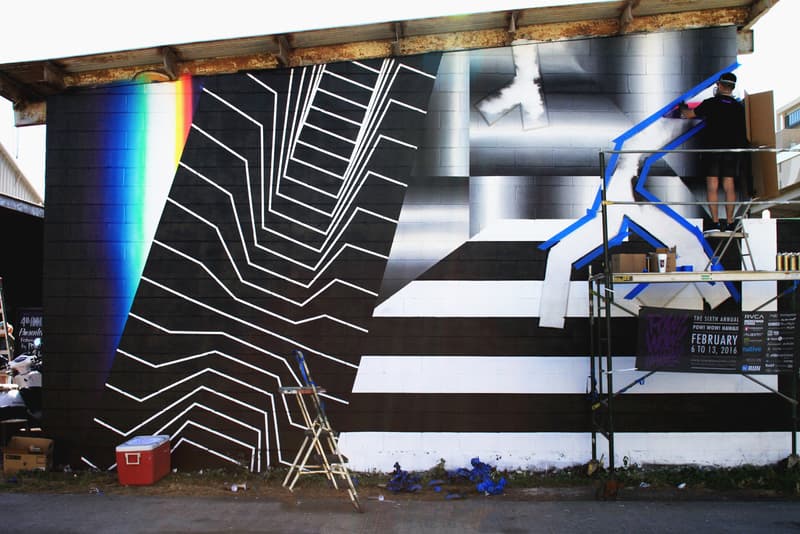 6 of 7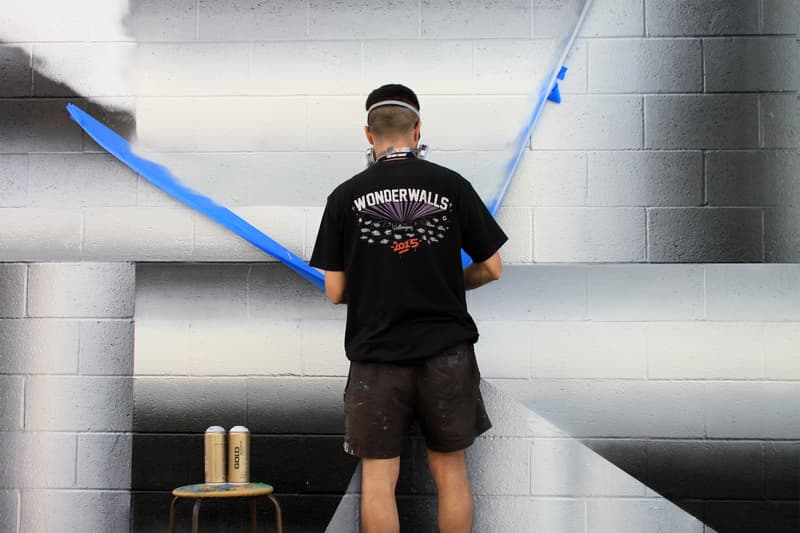 7 of 7
Felipe Pantone Will Make You Rethink Digital Art
From graffiti to hyperrealism, the Valencia-based artist breaks down his approach at POW! WOW! Hawaii.
---
"Having painted for 17 years, it took me a while to open my mind as a graffiti artist, but now I'm loving it." said Felipe Pantone as he points towards a tree opposite Lana Lane Studio, Honolulu, while describing the possibilities of having a lighting bolt structure hang from beneath it. As part of Ultra Boyz, a graffiti crew founded by forward-thinking writers from Paris and Belgium, Felipe Pantone has created a new visual dialogue that derives from his infatuation with the digital age. Standing at the forefront of contemporary hyperealism, much of Pantone's approach is indebted to his training painting the neglected side streets of Valencia. The result is endearing kinetic art renditions that conjures up that of his influences — encompassing Venezelian op artist Carlos Cruz-Diez's chromatic linework to the geometric graphics of LA's Jonathan Zawada.
Technology has brought great convenience, providing swift connectivity between societies worldwide. Pantone communicates this state of being to his audience via the use of harsh colors, jagged grids, and bold contrast. Glitches and computer generated graphics pay homage to the times we live in, while loud colors and jagged grids offer harsh yet nostalgic odes, exploring the tension between past and future. These visuals are often disrupted by formative stripes, exaggerated and bold in contrast, grasping the beholder in an optical experience. We caught up with Pantone to learn more about how he developed this enigmatic style, what he painted at this year's POW! WOW! Hawaii, and how working with fashion brands isn't exactly his cup of tea.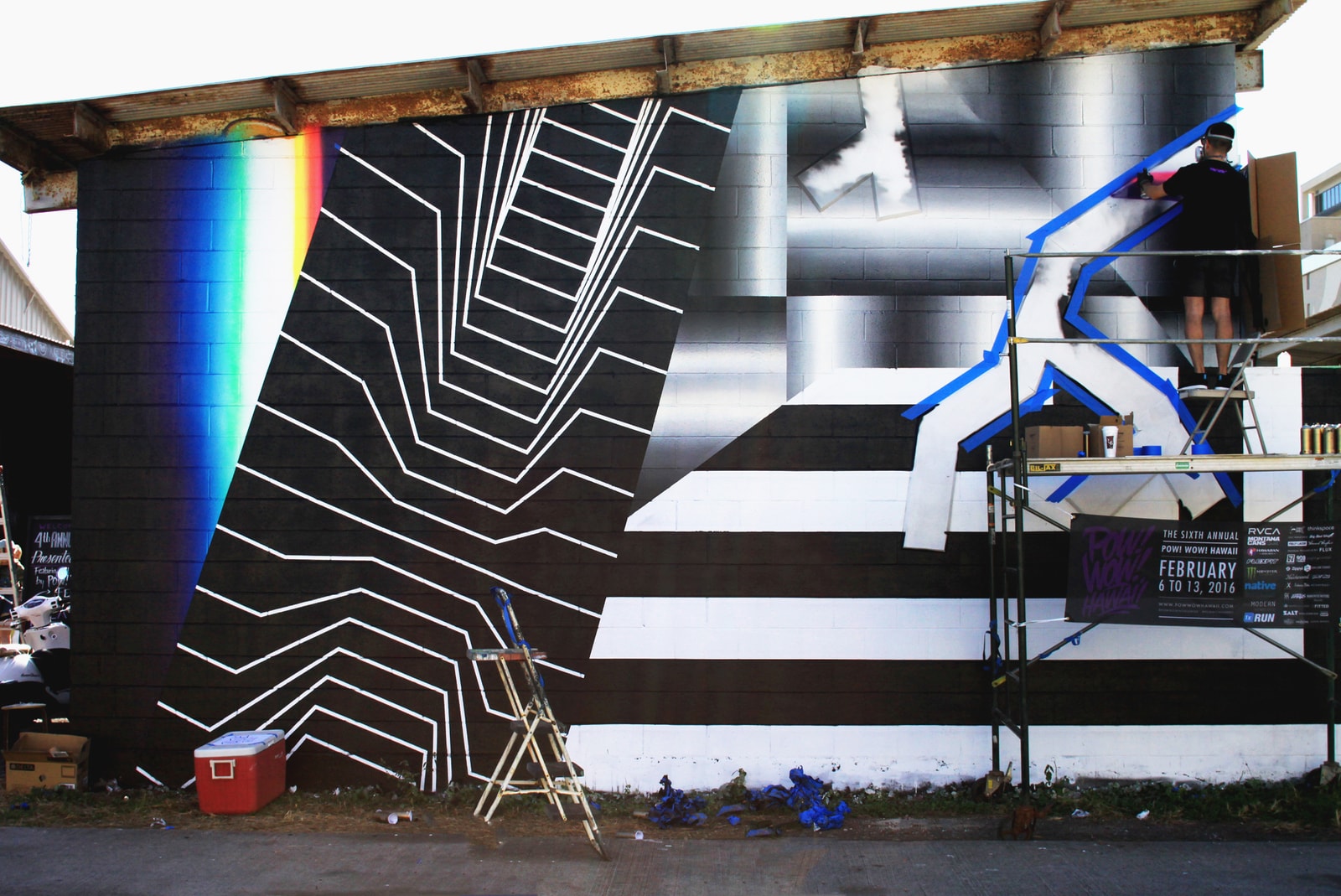 How would you describe your work in three words?
Electric, kinetic, dynamic.
The colors used in your work help orchestrate a futuristic feel, yet a retro aesthetic is also present. Is your work inspired by the future or the past?  
My art belongs to the present, to convey these present feelings you have to bring together elements of future and the past, which is why my work can come across extreme at firs glance. Otherwise, what's the present? A car or a post box?
You use to focus on handstyle but have since moved away from that to focus on more conceptual renderings. What ignited the transition?
This current style hails from my background in graffiti. I've gone through all phases, from characters, wildstyle to lettering. I've tried everything. When you're competing with other graffiti artists on the streets, you want your work to stand out. Hence, I added contrast. I wanted my work to shine. So I developed a style which went over-the-top with chrome, and black and white. The vividness stood out and at some point I didn't use the letters anymore, this made my work abstract, but the style is still the same.
What role does graffiti play in your work now? Have you completely forgone lettering?
Sometimes I feel like I should separate my abstract work with graffiti but then I think, one theme benefits the other and they can both coexist. What I do in the studio influence what I do in the streets, and vice versa.
"Graffiti is military service for street art. Three days to paint a wall at a mural festival is a long time for artists who have been trained to paint while keeping a lookout for the police."
If fonts can often communicate a different sensibility depending on its style, then what message are you trying to convey with this bold, graphic-heavy approach?
I feel like I'm a kid of the present, I really embrace the moment. I can have a Skype meeting with a friend in Hong Kong, then travel and paint a mural in Hawaii. This fast-pace lifestyle is a key component in my work. In the Information Age, everything is much more accessible. Humanity is growing so fast, and the Internet is a large factor of this process which continues to be referenced in my work.
What technique has graffiti taught you that you're forever indebted to?
Graffiti is military service for street art. You can tell when someone's been painting graffiti for 20 years. Three days to paint a wall at a mural festival is a long time for artists who have been trained to paint while keeping a lookout for the police. Sometimes you see artists in front of the wall, contemplating what they want to execute. For me, I have no struggle whatsoever. I've been doing this for 17 years which is why painting street art is a luxury.
Graffiti artist are like bats. When we hit the train yard, our eyes adjust to the colors in a situation where you're not meant to see shit. It's the opposite to an artist in the comfort of his home studio. He/she has the luxury to choose the perfect red. Whatever red we have, we go for it. Nowadays, before I paint a mural, I go to the storage room and choose whatever red I want. Street art is a piece of cake compared to graffiti.
Graffiti is often driven by the writer's ego, is there a similar sentiment carried out in your more abstract work?
Having a trademark is very important. Even if my work doesn't say my name anymore, I want people to recognize my style. This is a form of egoism. Whether it's wheat pasting, graffiti or mural painting, you want to showcase your style over and over again. So, inherently, there's some form of egoism involved.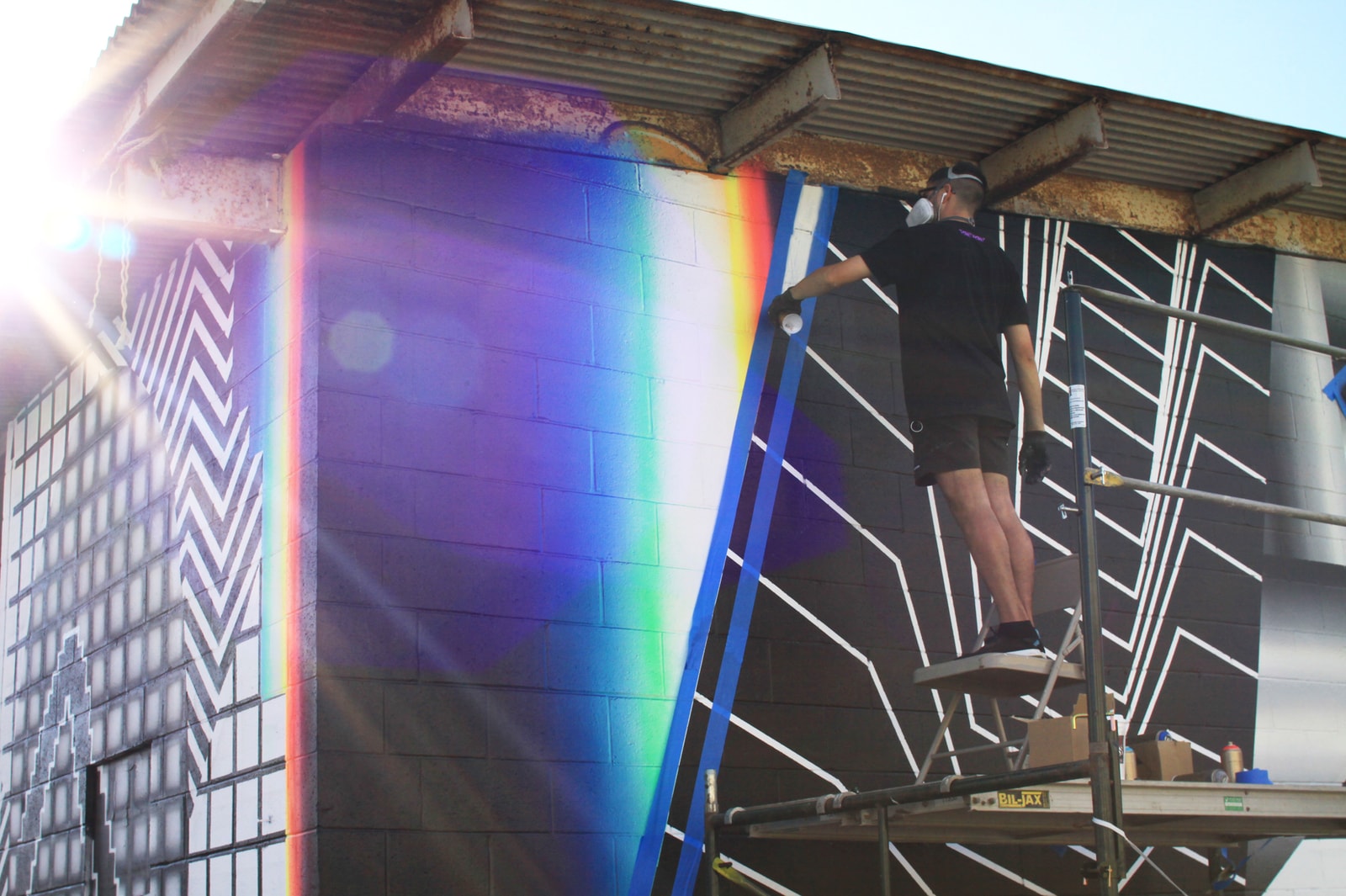 Your exhibitions have evolved to incorporate installations. How do these mediums help you express your message?
I went to art school but didn't learn anything. My entire life, the way I express myself is through walls. But I became more open as I progressed and began toying with other mediums: animation video, projection mapping, and sculptures. With galleries giving me opportunities and resources, I'm just going for it and having more fun relaying my motifs to the audience.
You've worked with a few fashion brands, how do you find this creative process?
In fashion, the collaboration could be unveiled a few seasons after the initial design. This doesn't excite me. Whatever I paint today I'm not going to like next month. I'm onto something new. Although I must say, working with Nike was professional and enjoyable, but I won't be working with smaller streetwear brands anymore. They pay pocket money and I have little control over the project. In my experience, brands have taken advantage of the situation and have used my print for more than what they've agreed upon.
How have you approached your wall at POW! WOW! Hawaii?
Some artists paint to incorporate local themes, I don't really think of the location in my production. My message is the same worldwide. When I tackle a wall, I access the length and sketch out little compositions which constitute to an overall direction, then I add additional elements that help complement how the wall is structured. I never tackle a wall without planning.