French Touch: The Chair Inspired by Daft Punk
Taking musical chairs to a whole 'nother level.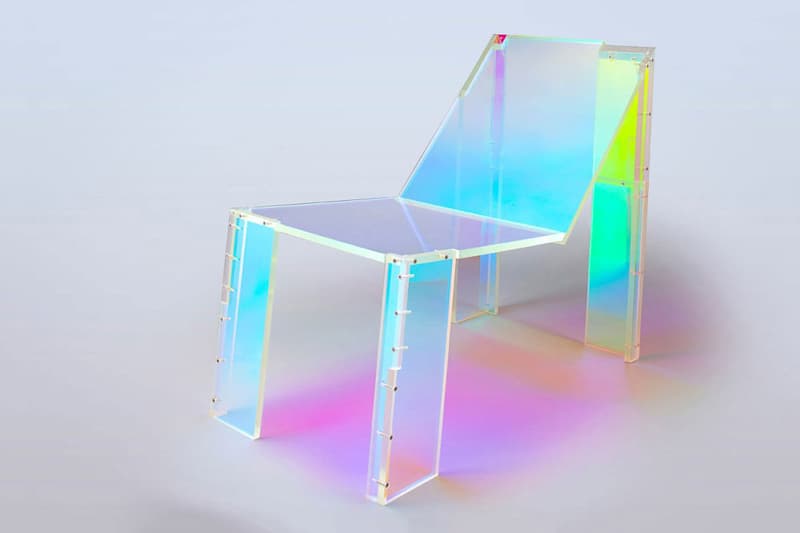 1 of 3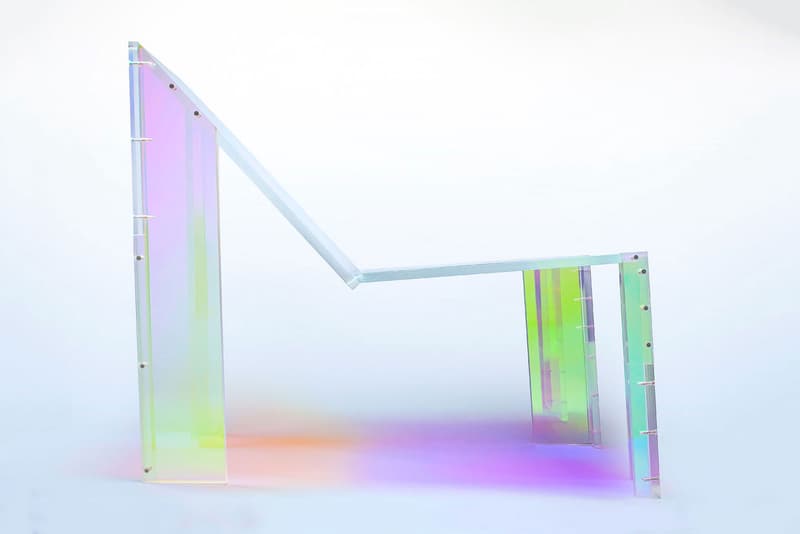 2 of 3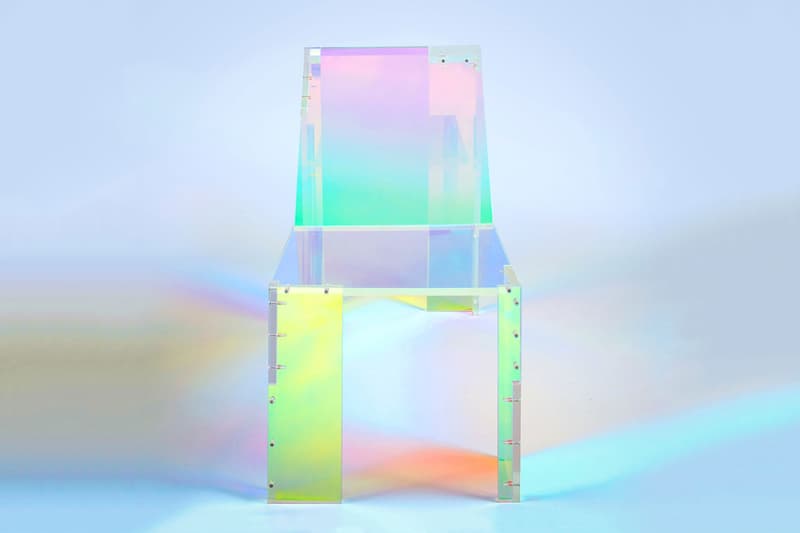 3 of 3
French Touch is a chair designed by Juliette Mutzke-Felippelli of the Los Angeles design firm Joogii that takes inspiration from '90s French house music. Daft Punk's album Alive 1997 was the jumping-off point, but Joogii has provided a mixtape of French essentials that embody the nostalgic zeitgeist and widen the overall sensory experience of the design which you can stream below.
The chair itself is built of cut acrylic covered with a layer dichroic film giving the piece its iridescent appearance. The puzzle-piece construction of the lap joints references the way house DJs would sample and filter disco sounds to create fresh new rhythms for the dancefloor, while the seat's reclined angle lets light play across its surface, revealing a wide colorful spectrum from all possible angles.
Joogii is taking inquiries for the French Touch now.