adidas Offers the Impossible: $1 Million USD to Anyone That Breaks the 40-Yard Dash Record
Must wear adidas' adizero 5-Star 40 cleats.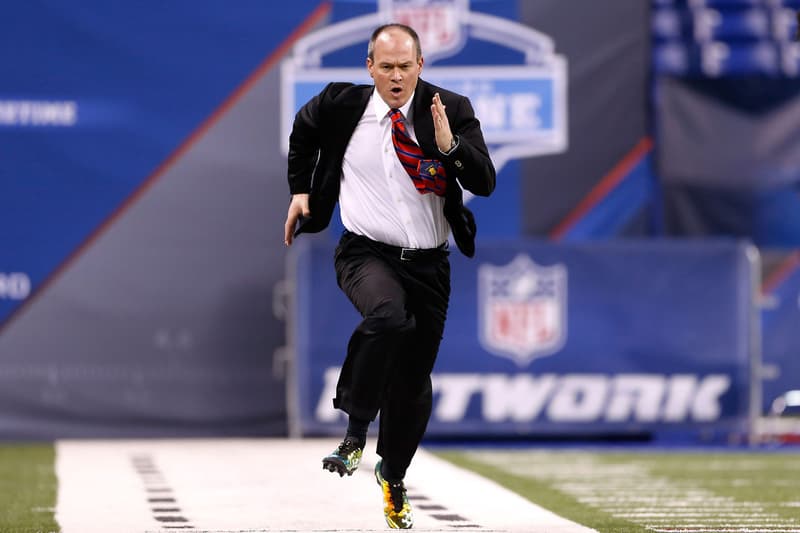 The official 40-yard dash record at the NFL's yearly combine is held by both Rondel Menendez (1999) and Chris Johnson (2008) with the time of 4.24 seconds. Back in 2013, adidas offered an endorsement deal to anyone who could break that record, but now, they've upped the ante to $1 million USD. There's a catch however, as the NFL prospect will have to wear adidas's adizero 5-Star 40 cleats, specifically created for the 40-yard dash.
You should know however, according to CBS Sports, no one is even close to touching this record, as the fastest time from the 300 prospects comes from the unknown wide receiver, Willie Quinn of Southern, with a time of 4.34.
Fun fact, Bo Jackson ran a 4.12 40-yard dash at the NFL combine in '86, but because it was timed with a hand-timer it is not included in the record books. Can you imagine someone at that size running that fast? Sheesh.