Here's the Voting Breakdown for the 2016 Ballon d'Or
With 11 players receiving no votes.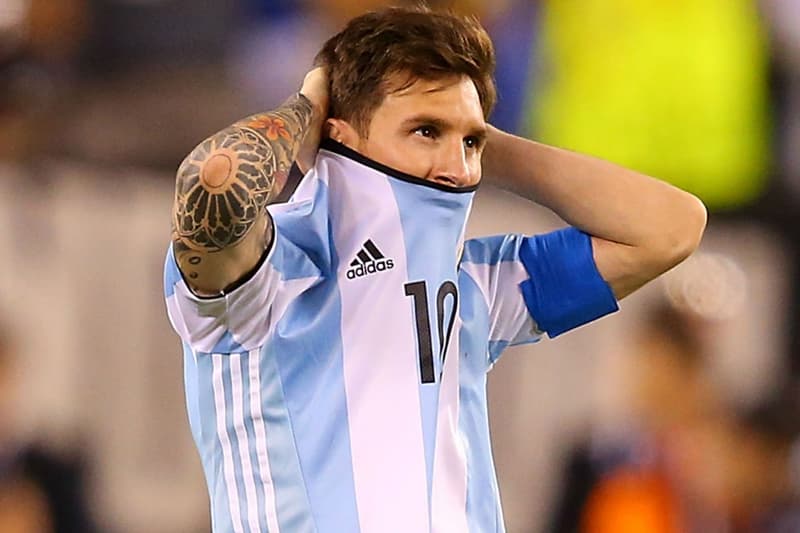 Yesterday afternoon in Paris, France, the Ballon d'Or was awarded to Real Madrid striker Cristiano Ronaldo for the fourth time, just one short of record holder Lionel Messi, who has five. From a shortlist of 30 players, Ronaldo unsurprisingly reigned supreme having had an outstanding year in competitions, in both the Champions Leagues as well as the European Championships. In the end, Ronaldo romped home with the award, receiving double the votes of 2nd placed Messi, while 11 of the nominated players received no votes at all. Find the full list along with voting as put out by France Football.
Top 19 Players for the 2016 Ballon d'Or

1. Cristiano Ronaldo (Real Madrid) 745 votes
2. Lionel Messi (FC Barcelona) 316 votes
3. Antoine Griezmann (Atlético Madrid) 198 votes
4. Luis Suarez (FC Barcelona) 91 votes
5. Neymar (FC Barcelona) 68 votes
6. Gareth Bale (Real Madrid) 60 votes
7. Riyad Mahrez (Leicester) 20 votes
8. Jamie Vardy (Leicester) 11 votes
9. Gianluigi Buffon (Juventus) 8 votes
9. Pepe (Real Madrid) 8 votes
11. Pierre-Emerick Aubameyang (Borussia Dortmund) 7 votes
12. Rui Patricio (Sporting CP) 6 votes
13. Zlatan Ibrahimovic (Manchester United) 5 votes
14. Paul Pogba (Manchester United) 4 votes
14. Arturo Vidal (Bayern Munich) 4 votes
16. Robert Lewandowski (Bayern Munich) 3 votes
17. Toni Kroos (Real Madrid) 1 vote
17. Luka Modric (Real Madrid) 1 vote
17. Dimitri Payet (West Ham) 1 vote

Players Who Received No Votes

Sergio Aguero
Kevin De Bruyne
Paulo Dybala
Diego Godin
Gonzalo Higuain
Andres Iniesta
Koke
Hugo Lloris
Thomas Müller
Manuel Neuer
Sergio Ramos