Finding the Next Big British Skate Brand
Who will you be rooting for?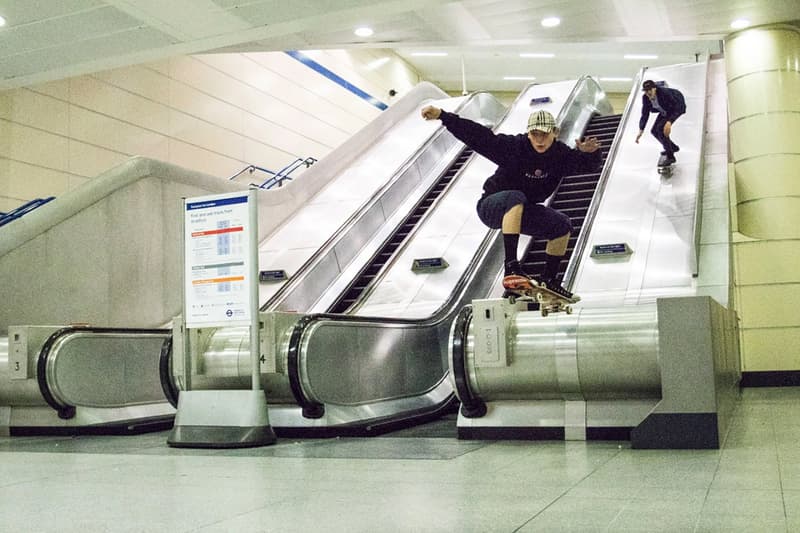 The world loves skate wear right now – we've recently seen the adidas Originals collaboration with Palace, which is as witty and artfully done as you'd expect from a Palace release. The company's success is something to celebrate as they've been pushing a uniquely British sense of humor to the forefront and exporting it around the world. There's very few companies who'd go from working with D Double E to working with Jonah Hill, but it works because it's clear there's a level of thinking behind the brand while keeping it lighthearted. But now that Palace is an established brand, what's the next label to gain that level of notoriety? We looked into companies that could cross over into the mainstream, focusing on what people often call skate wear. We say 'often call' because even though the aforementioned term is commonly used, it's still something that many people involved in skating have a problem with. "I understand the gripe," says David Atkinson, head of buying at Slam City Skates. "In London a lot of skateboarders don't buy clothes to look like a skateboarder, they just buy clothes they like, whether it's a skate brand or not. A huge proportion of people buying skate brands such as Palace or Supreme don't skate so, really, there are just brands owned by guys who skateboard and guys who don't. There's no need to label who is supposed to buy them." "There are a lot of brands trying to be what they think is popular right now, but it's very transparent if a brand is faking it or copying" – David Atkinson, Slam City Skates
Labels aside, is skating itself actually on the rise or is it just people who like the clothing? "Skateboarding has definitely been on the rise again in the last few years," says Atkinson. "It's become much more widely accepted, in part due to fashion and also due to a lot more corporate sportswear involvement producing larger events like Street League," he says, in reference to Nike-sponsored Street League — something they've been doing since 2014. Atkinson has also seen the skating world become more diverse, noting "we have especially seen growth in new categories of people who aren't so often associated with skateboarding – a lot more girls and women. The other categories are, for the world of skating, older skaters. [There's] a lot more over-30's and 40's people starting out or picking up where they left off from." But, despite the changing scene, what works for skate brands still hasn't changed. Atkinson notes that the two most important factors for a skate brand is "authenticity and quality." After all, if you're actually going to skate in the clothes, it can't fall apart on contact with the sidewalk. "There are a lot of brands trying to be what they think is popular right now, but it's very transparent if a brand is faking it or copying," David continues. "When a brand has a genuine personality and a vision that is unique to them, you can tell right away – even if you don't like it personally, it's still sick to see. Quality is also key – there's no excuses anymore to be knocking out poorly printed products on cheap badly fitting garments, especially if you're gonna stick a £35 price tag on a T-shirt."
In recent years skate wear has seen itself separated from streetwear, even though the large majority of popular brands in streetwear – think Carhartt and Dickies – are also skate wear essentials. After all, this is the same year when Vogue did its (in)famous Skate Week as well as its surprisingly well-executed video with Rodney Mullen. And, with the rise of 'how to do skater style like a model' features, it's no surprise that there's been an increased spotlight on skate brands, many of whom are former Slam City Skates employees. We asked David why so many employees went on to create their own brands. "Most [of them] normally have something going on on the side – skate careers, filming, art, photography, so the store ends up being a creative hub with a lot of ideas flying around. With all the links to brands and production it makes it easier to turn those ideas into a reality. And [having] the store as a launch pad can really help too."
We've chosen three very different brands who have the potential to crossover into the mainstream. Our criteria for choosing brands was simple: the labels had to be British and had to have roots or origins in skate.
Yardsale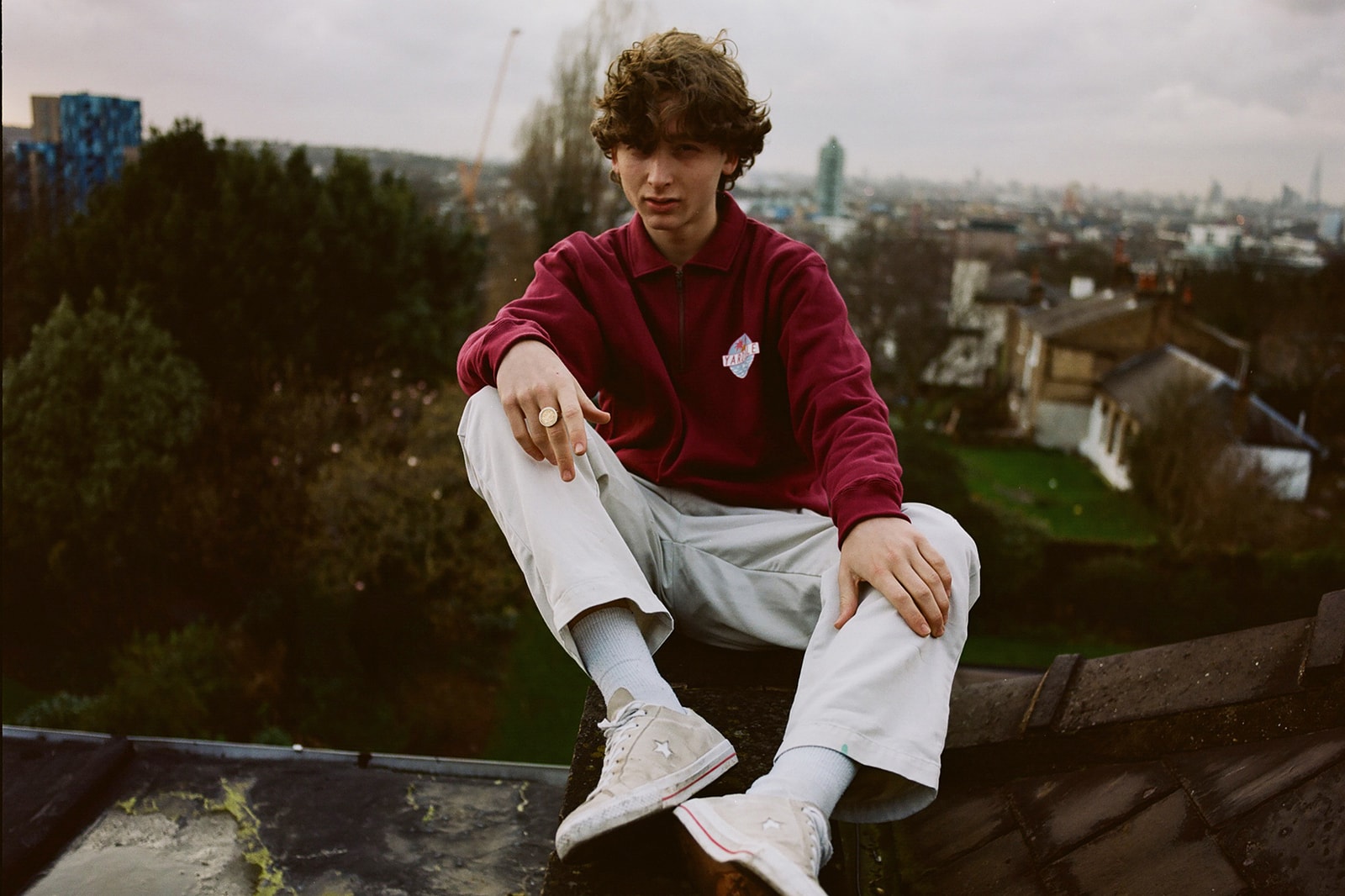 Yardsale was founded in 2013 by Dan Kreitem, who was then an employee at Slam City Skates. He launched Yardsale with LDN-LAX, a skate video he spent five months creating by spending time in both London and Los Angeles. Yardsale is a skate brand as opposed to a skate-influenced brand, so we asked Kreitem about how he felt about fashion being so into skate culture at the moment. "It's cool in the way that people in the skate scene can benefit financially from it, now that it's becoming such a big thing," he says. "Some magazines and sites can advertise it in a cool and accurate way, which I think is fine. On the other hand there are publications that have articles like 'how to do skater style like a model' which is just lame." When we asked if the skate and fashion worlds are merging, he says "Not necessarily. You can tell straight away if someone skates or not. If someone is wearing a brand like Palace or Supreme, it's still so obvious if they actually have a passion for it or if they're just following a trend. Skaters have always looked up to their peers from the very beginning, whether it's fashion related or not. That is what makes it so unique and so impossible to recreate from the outside." "Skaters have always looked up to their peers from the very beginning, whether it's fashion-related or not. That is what makes it so unique and so impossible to recreate from the outside." Yardsale's most popular products have included a take on the famous YSL logo, but it's something Kreitem doesn't want to exploit. "Initially, it was only supposed to be on a few hats and stickers, but it generated quite a bit of interest and everyone kept asking for more things to be made. We're going to keep that stuff quite limited." Yardsale is working on individual pieces for product drops as opposed to full seasonal ranges, although they're working towards their first full line, with Kreitem pointing out "sleazy terry cloth jackets" as an item to look out for. Yardsale's future plans? "I want to keep designing new clothes and boards and see where it goes," Kreitem says. "We're finally starting to get a proper team together, and I want to continue making videos that people will be hyped on. I'm glad to make something that people from the UK can feel is their own."
COPSON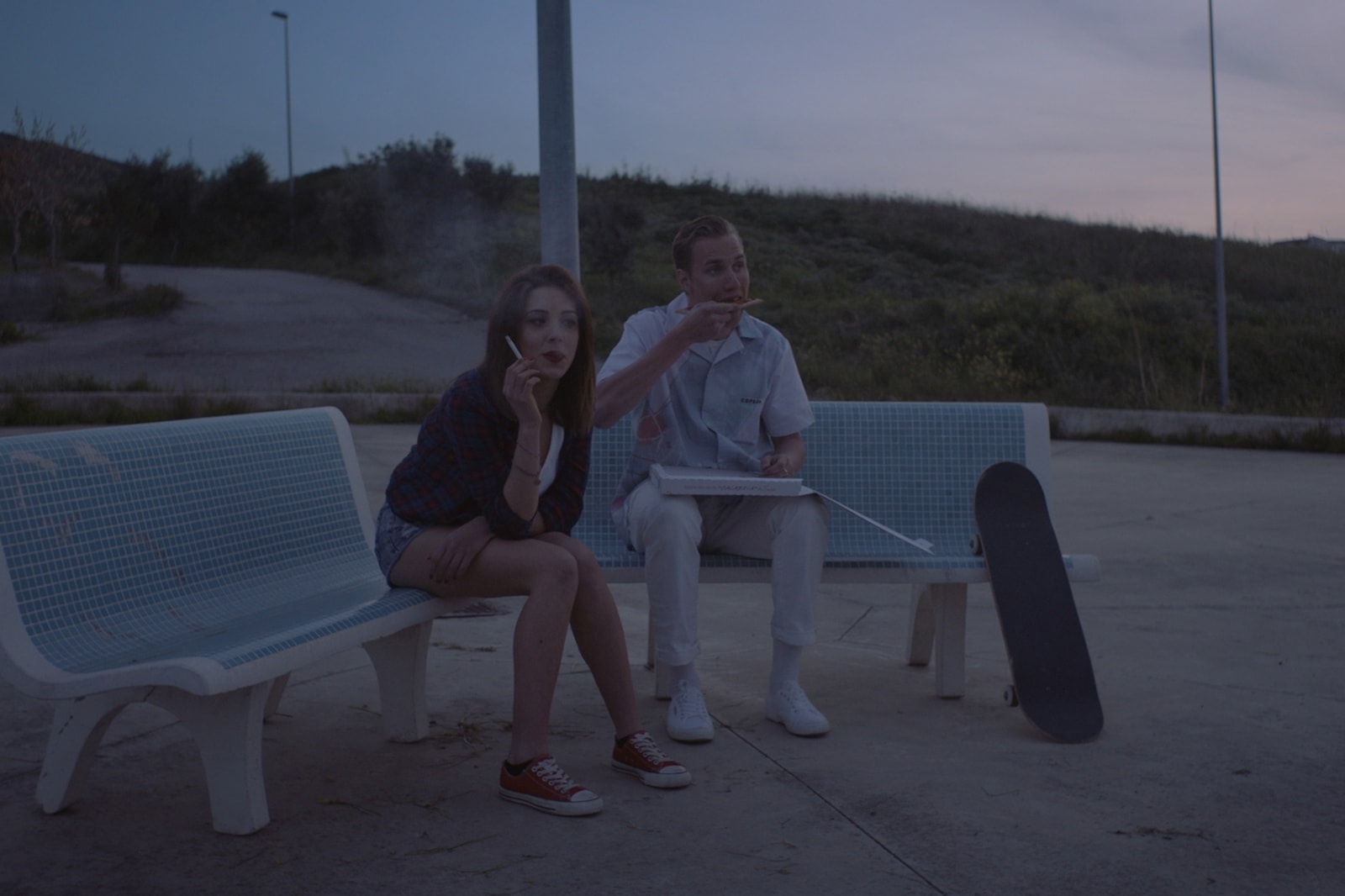 COPSON was founded by Maria Falbo in 2011. The brand evolved out of a blog that was focused on Falbo's "niche tastes, a random mixture of electronic music, classic men's style and skateboarding." The brand's first incarnation was a much more traditional skate brand consisting mostly of printed T-shirts. It's since then evolved into a summer-fixated label of camp shirts, tees and coach jackets, often in an all-over print designed by Jamie Humphreys. "The brand has developed with us as we've grown," says Falbo, speaking about COPSON's evolution. "We used to skate every day and now were drawn to wearing more classic statement pieces. Skateboarding will always be a part of COPSON's DNA, but it reflects our lifestyles which, as we've grown older, now encapsulates so much more." As we mentioned earlier, COPSON stands out because its focus on summer pieces — a rarity in menswear. Why was this so? "We never had an intention to be a 'summer brand' – it's just what inspires us the most," says Falbo. "I spent all of my summer holidays in Italy on the coast, which also has an impact. I think people are taking note because we aren't trying to be anything else, we are creating our own perfect world." "I think people are taking note because we aren't trying to be anything else, we are creating our own perfect world." Another part where COPSON were ahead of the curve was in its use of pastels. "When we first released pastel coach jackets, nobody wore pastels in skateboarding. The market and clothing was, in my opinion, quite safe – tees with logos, Dickies, and a beanie. People reacted well [to the jackets] and it's mad to see that pastels are now the norm." In contrast to many brands, COPSON has decided to avoid trade shows and instead "work with key retail partners, who understand and support how we do things. Beams Japan have supported massively from day one." As for the future, they plan on making a change in production: "There's been a shift towards better quality, making a conscious decision to move all of our production to Europe – it fits in with our ethos of 'living well' and love for Europe. Cut and sew is made in Italy, with all our jersey made in Portugal. This has meant smaller offerings to retailers in the meantime, but it allows us to step everything up significantly for the coming collections. For us it's all about the slow game…"
Satta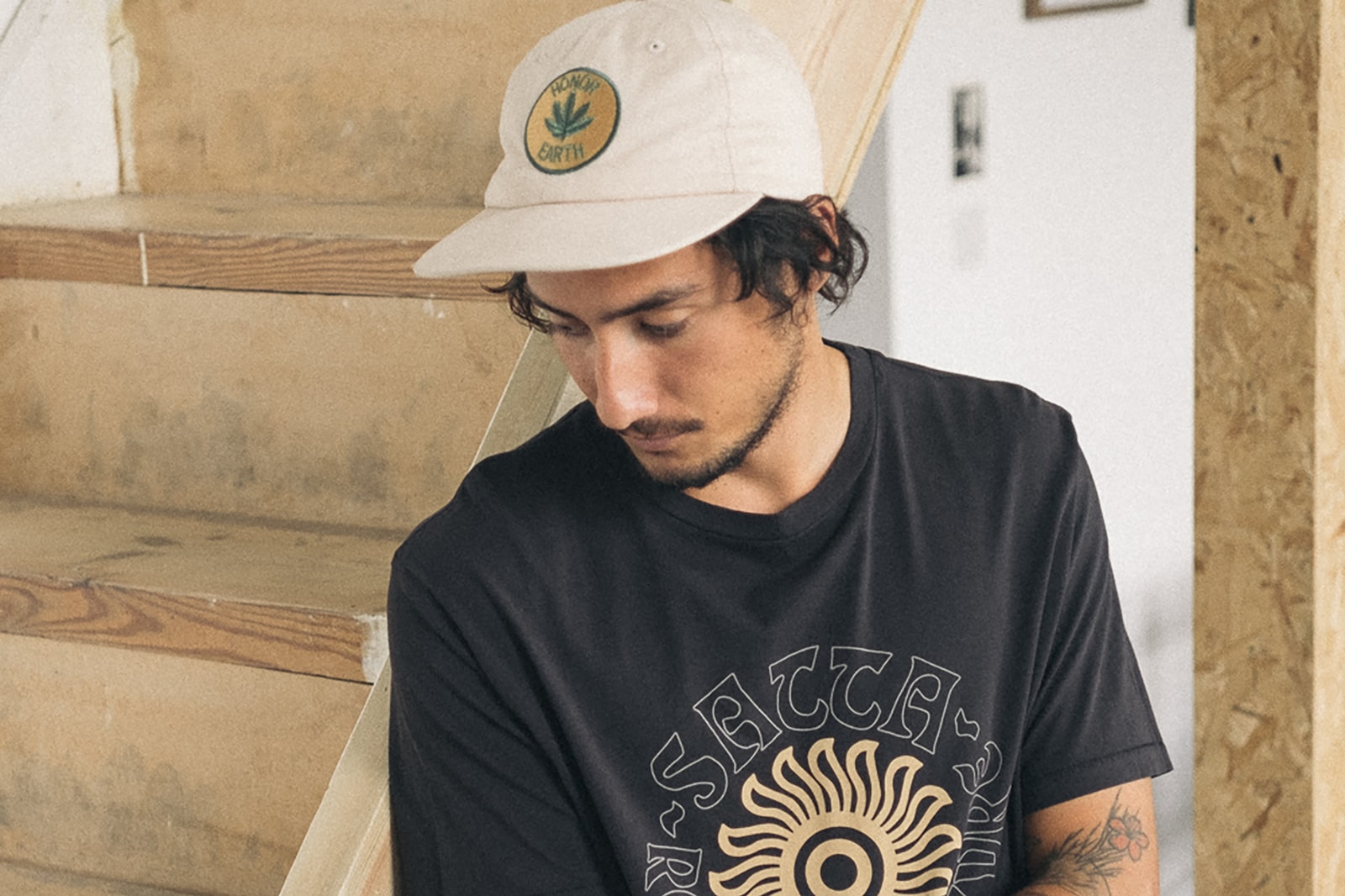 Satta was founded by Joe Lauder in late 2012, growing out of what was previously Studio Satta, a traditional landscaping studio. For a while Lauder ran both but he says he hasn't "been able to take on any landscaping/garden design work for a couple of years now. Partly because Satta has needed all my attention and partly because I've been on the move a lot the last few years. In a way it's a shame because there's nothing more grounding than working with the Earth but for sure it's still an open chapter, I'd love to return to it at some point in the future, when the time is right." Lauder's love of woodwork explains why boards were the first thing he made. "The boards were made as a personal project, I just wanted to see what it would be like to ride the boards that people were riding in the late 1960s and to appreciate how far board technology has come since then. Over time people began asking for custom boards and that was where 'Satta Skates' sprouted from." "I don't have any background in fashion so I'm not too concerned with the industry in that respect, my approach is that of a product designer." Satta started out making screen printed T-shirts and, in Lauder's own words, "The collection has slowly grown and matured to encompass a more cohesive range of influences – in a really organic way." The T-shirts were made to "complement the boards, then bringing in some more workwear-influenced pieces, tying into my woodwork and landscaping needs." The reason for the workwear-inspired items was simple: "I wanted to make stuff that would hold up in the workshop and in the garden." Given his reasons for making clothing, it's not surprising that Satta is influenced by American workwear and military garments, with a focus on the garments working in real life. "Functionality in the situations I find myself living in is the primary driver (behind the brand). Another big driver is sustainability and being able to tell the story of Satta. I don't have any background in fashion so I'm not too concerned with the industry in that respect, my approach is that of a product designer." As for the graphic T-shirts, Lauder plays on "different spiritual iconography I've encountered around Asia. I'm also super into the graphic design from LP artworks, especially roots reggae and spiritual jazz stuff from the 1970s and 1980s – there's so much amazing design work there." In the future, Lauder plans on expanding his range of lifestyle goods, entitled 'Living Things.' "I'm applying the same approach [as with my clothing] but to the things we use in our homes and on our travels – tools for living."