The Secret to Why Pharrell, KAWS & UNDERCOVER Work with Uniqlo Despite It Being a Retail Chain
"You cannot compromise on authenticity."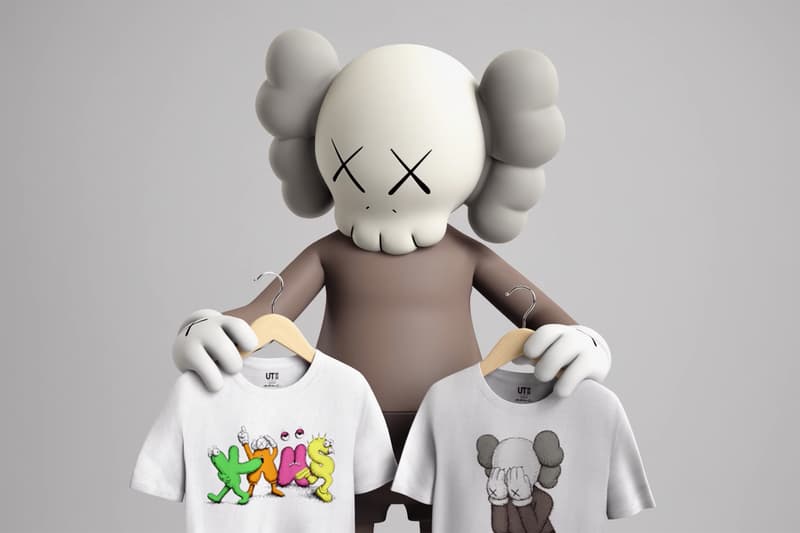 "Just Do It," the three words that changed Nike's brand direction forever. The mastermind behind perhaps the most powerful slogan in history is the same man that is now overseeing the creative operations at Uniqlo's parent company. As Fast Retailing's president of global creative, John C Jay is bringing the same uncompromising realness and creative instincts that helped redefine the Swoosh, but this time on a full-time basis at the Japanese retail giant. What began as a sporadic business partnership in 1997 through Wieden+Kennedy is now turning out to be a match made in heaven; one that is pushing the boundaries of what a retail giant is and should be capable of. Just before the turn of the century, the company's ambitious mission of bringing the highest possible quality to the greatest number of people was starting to catch on at home in Japan but only in recent years have people abroad began to understand and embrace the company's ethos, a trend that has only been accelerated by Mr. Jay's arrival.
With over 1,300 stores across 15 countries now, it's safe to say that founder Tadashi Yanai's global vision is closer to becoming a reality and though his relentless pursuit of perfection will likely only draw more customers through its doors, Uniqlo's strengths shouldn't solely be based on being able to churn out premium quality clothing at an affordable price point. The company's ability to stay connected with some of the most influential individuals pertaining to our culture is perhaps a greater accomplishment given the creative community's hesitancy to, for lack of a better word, "sell out." No other giant retailer even comes close to matching Uniqlo's ever-growing list of collaborators which already includes KAWS, NIGO, Pharrell, UNDERCOVER, and the late Jean-Michel Basquiat's estate. Why is it that those from niche circles and subcultures want to associate themselves with a mass producer of clothing? The answer is quite simple: real relationships and mutual respect.
John is a massive preacher of both. As a creative person first, and business person second, he understands the importance of bringing an artist's authenticity to the table but also how to elevate their game to a much bigger platform. To gain a better understanding of how the company was looking to redefine the global retail landscape, we attended the launch of Uniqlo's new LifeWear campaign in Tokyo. After being treated to a remarkable presentation of the latest products, we were given the opportunity to pick the brain of the company's creative driving force himself. Read below to see what John had to say on Uniqlo's rapid global expansion, cultural relevancy and much more below.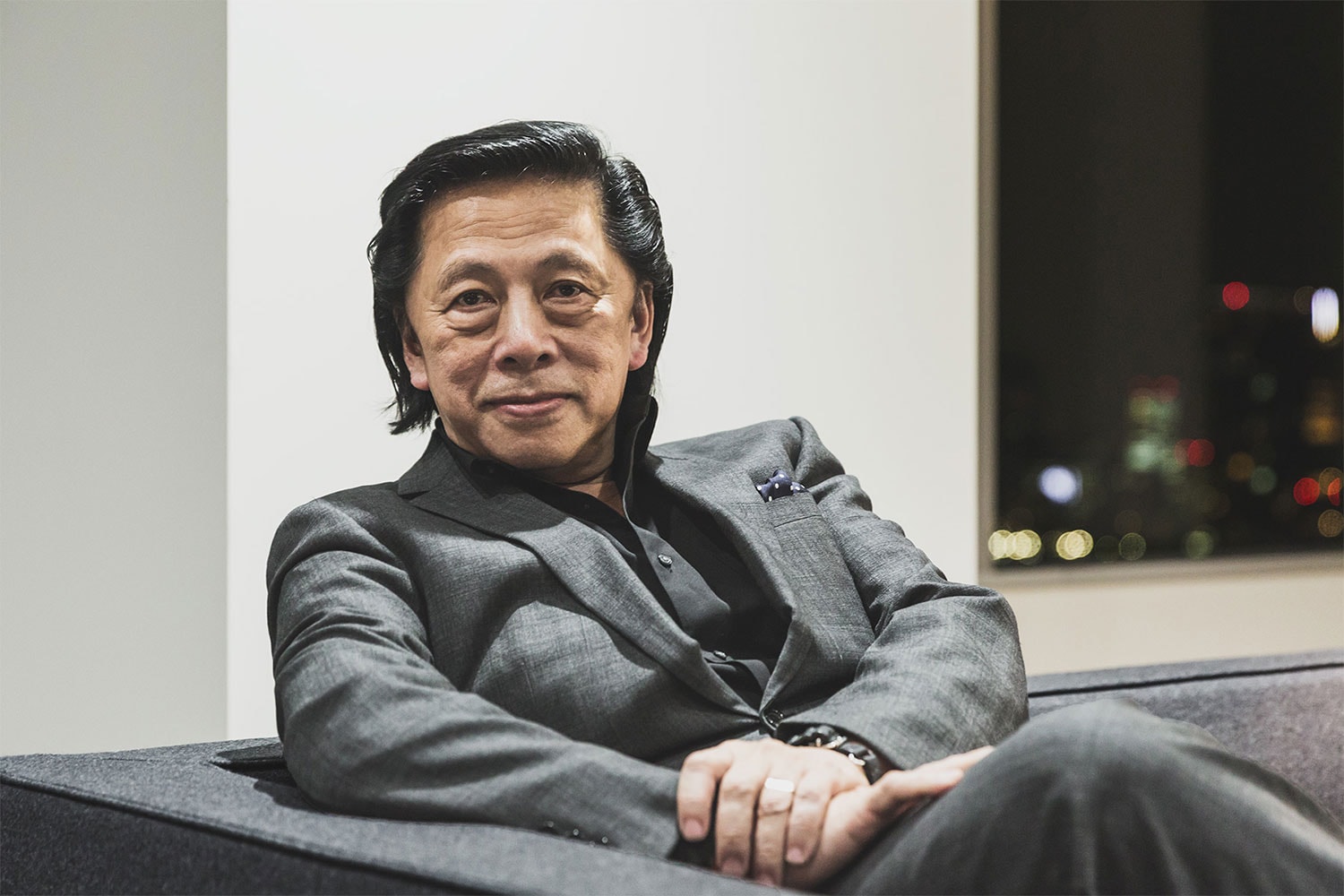 Could you briefly outline your journey to Uniqlo?
What's so interesting about me being here now is that I met Mr. Yanai in 1997 or 1998. There were no stores in Tokyo and I was flying two hours every Monday to go to Yamaguchi prefecture to visit him. I was very fortunate to be one of the creators of their first brand campaign called the "Fleece Campaign," which was so important to the history of this brand. I opened the Wieden+Kennedy office in Tokyo and I was extremely disappointed to find out that a lot of the Western-owned creative agencies really didn't have Japanese clients. They were basically here to deal with international global clients. I just felt that was kind of being disrespectful, it wasn't being a very good citizen of the country. At that point, I didn't know Mr. Yanai, I wasn't familiar with Uniqlo. Over time we started discussing things and he even flew over to Portland, Oregon to check out what this Wieden+Kennedy thing was, and lo and behold he became my very first client in Japan in 1998. Fast forward to 18 months ago, who would've guessed I would be sitting in my sofa here and working with Mr. Yanai again, this time on his terms. I work for him now.
How has Uniqlo's approach to marketing changed since the first campaign you worked on together?
I think all brands evolve. First we were trying to tell Japan what's unique about this company, which is its ethos of democracy. It's not just about the clothing but it's also about how the company works. However from a clothing standpoint, at that time, casual apparel was still not universally accepted by all ages and all demographics. It was cargos, chinos and all of that was still for young people. Mr. Yanai was asking, "Why is it only for young people? All people should enjoy this." The democracy for clothing was a strong part. How did we express that? We shared it viscerally on TV. The common wisdom here is that 15-second spots are more economical. You can do your sales promotion and message, and because it's only half, you can run it twice. That's flawed logic to me. What Mr. Yanai did was to give me the freedom to give everyday people with the same values 30 seconds of air time to talk about their life. That [commercial] was huge risk-taking. Maybe Mr. Yanai didn't know that at that time but he's a very smart man and he's been a risk-taker all along. I would say even today the most recent campaign on LifeWear is daring to be intelligent or thoughtful on TV. I think this company always bets big, which isn't always very Japanese.
"You cannot compromise on authenticity."
How was Uniqlo able to expand at such an exponential rate over the past five years?
It happened before we even had a word for it. And that's LifeWear. The principles of what we make always existed, we just didn't have that name for it. In the early days we would use words like "Made for all," which is true, and it's one of the foundations of LifeWear, but it didn't truly or fully express what LifeWear was. When you think about LifeWear it's about respecting everyone. We don't start by trying to get to the influencers and hope that it will trickle down to the common folk of the masses. We start by respecting everyone. The early commercials were radical because they respected the consumer number one, they didn't talk down to the consumer. That sense of respect for the consumer was very important. The other thing is that we are working with something that we didn't invent called casual clothing. Casual clothing was invented in the West, in America for the most part. We've added our Japanese DNA to it, our spin. It's not about who does it first, it's about who does it best. So that principle follows in every country we go. Part of the LifeWear success is that the innovation and constant improvement, which is very Japanese, that we're striving for also includes the price. Sometimes the innovation is very obvious, but sometimes the innovation is in the sourcing, the manufacturing, and therefore we can lower the price on cashmere so that we can get closer to our goal: to bring the highest possible quality to the greatest number of people in the world. That's why it's been successful. We're not done yet, we've got a long ways to go. Our product has to keep improving and it's a never-ending game to stay relevant.
More and more fast fashion retailers are bringing forth specialized lines to the market. Is this something that you foresee continuing in the future?
Japan has been on the forefront of technology and textiles. They were the first to use synthetics and high-technology and fabrication in fashion. Technology and textiles are a core strength of this country. The technology [for our Heat Tech and Airism lines] is very important but we don't want it for a select few, we want it for everyone.
Japanese goods have always been viewed as somewhat artisanal and difficult to get, also due to the sheer distance. How did Uniqlo manage to break down that perception and showcase it in a manner that it was accessible for everybody?
The artisanal part and the craftsmanship is directly related to our quality of our goods. We're uncompromising of the quality even if we're trying to lower the price. Artisanal also sometimes means select-shop, a bit intellectual, a bit removed. That's not us. We don't exclude, we proudly accept people. It is against our ways to exclude so we try to make things that appeal to everyone, including to those people who love select shops and including to people who are minimalist and highly sophisticated. I think style is not our enemy here, it's fashion with a capital "F," that elusive elitism, that purposely takes joy in exclusion. That's not us.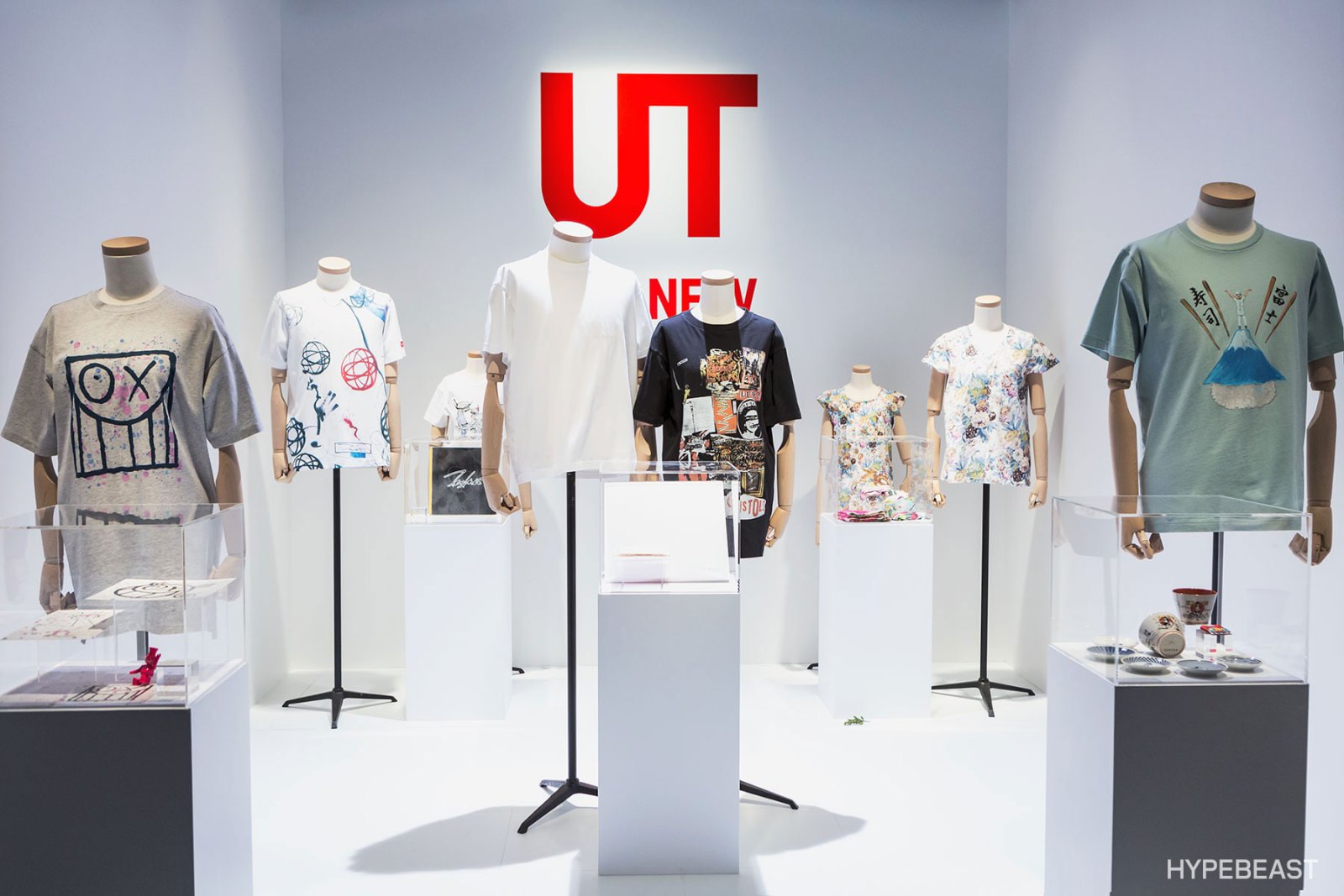 The company focuses "not only on campaigns, but connections." How has Uniqlo managed to attract some of the most influential individuals within our culture, while also maintaining a grassroots presence at the same time?
In a couple of ways. We work very hard to collaborate with local artists and crafts people. We dig deep into each city before we concept ideas. Before you put pen to paper and start thinking about ideas in terms of campaigns, just learn. Just get in there and be humble. What's unique about this place? Where is the heart? Where is the brain? What makes this place tick and who are the people making it tick? We purposely seek to work with artists from subcultures. To a certain extent we apply the same technique to our bigger collaborations. When I first met Mr. Yanai after it became official we were going to work together, I came with a typical ad agency question about target audience. "Who's our target audience?" I asked. He said "Oh, that's easy. It's everybody." I went home and had a nervous breakdown. That's what attracts KAWS, that's what attracts NIGO, that's what attracts everybody. They want the ability to touch and effect everyone. Not to those who are already converted, that's easy. But to spread their creative concept or artwork have an affect on everyone. What creative person doesn't want to do that? That's the secret sauce that's not so secret anymore.
The company connects with the general consumer, athletes, as well as creative types. Having established a diverse reach already, how else are you looking to expand your audience base?
Continuing to make better products. For example for Uniqlo Sport, our starting point is very big. We start with a huge closet because we're already relevant to all of these different people. We didn't start a typical way of an athlete, we started with everyone so we can draw from a very big well on how to create a new kind of active line that isn't born simply out of straight sports. There are many areas like that. One of my favorite areas is the home area. It doesn't sound like a very innovative category but the clothes that people used to wear to just lay around the house weren't all that stylish or designed with high quality. Suddenly we are improving life by catering to the time that you spend alone, where no one sees you perhaps, a margin perhaps ignored by other brands. We have to keep in tune with that and how lives are changing. There is no shortage of innovation that we still need to do.
"You choose those partners and they choose you because they know you're going to respect who they are and what they do."
Uniqlo, despite its size, has managed to balance collaborations both mainstream and niche. How do you ensure that you can maintain a middle ground with each output?
You cannot comprise on authenticity. You choose those partners and they choose you because they know you're going to respect who they are and what they do. We're not here to change anyone. We are able to open up a bigger world and maybe give them a better opportunity. As a creative person I'm always thinking, "What can I do to help that perhaps no one else can?" "What do I have that I could bring to the table to advance their art and creativity?" In my past when I worked with a lot of graffiti artists and street artists they would say, "John, my paintings appear two-dimensionally on the wall. I sure would love to see them move through time and space one day." That's what I did. I'm not here to change you into something I need, I'm here to help you elevate your game. That's how I work. It's about authenticity and preserving that trust that you will absolutely respect them in who they are and what they do.