Take a Look Inside the New '032c' Store in Kreuzberg
With some additional insight from Joerg Koch.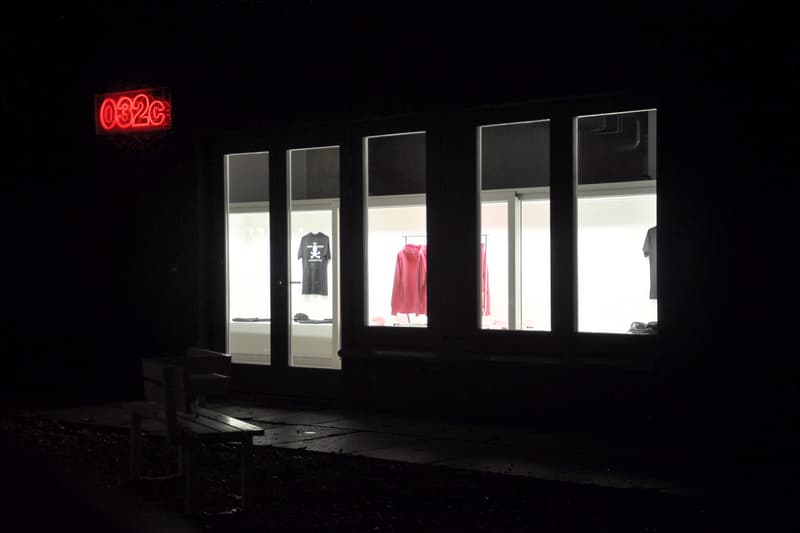 1 of 6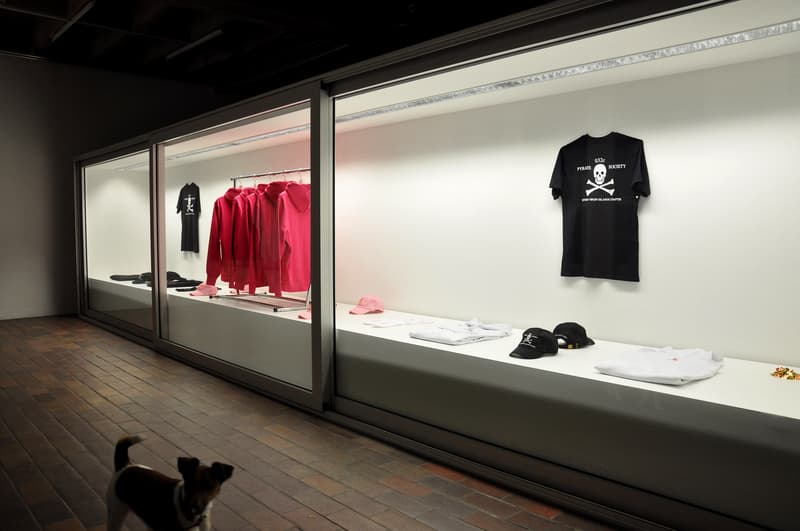 2 of 6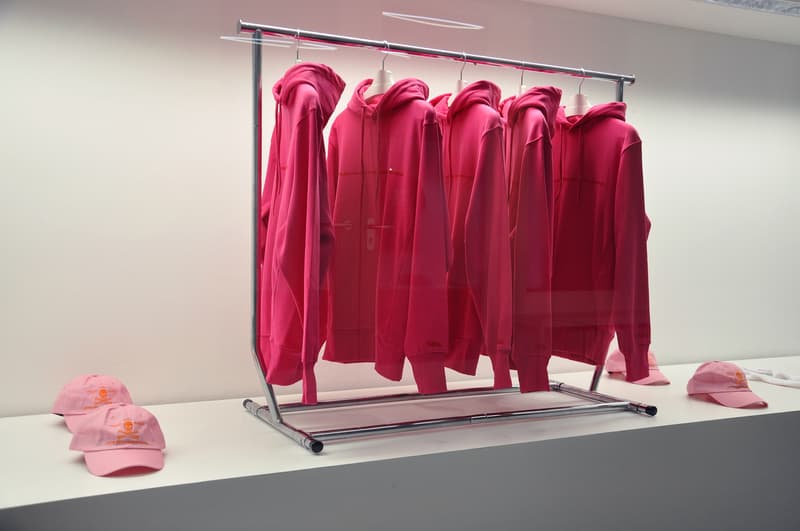 3 of 6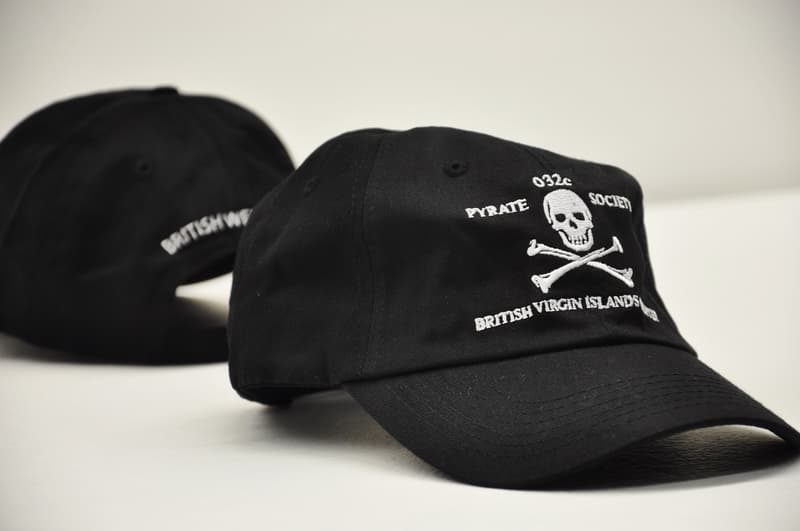 4 of 6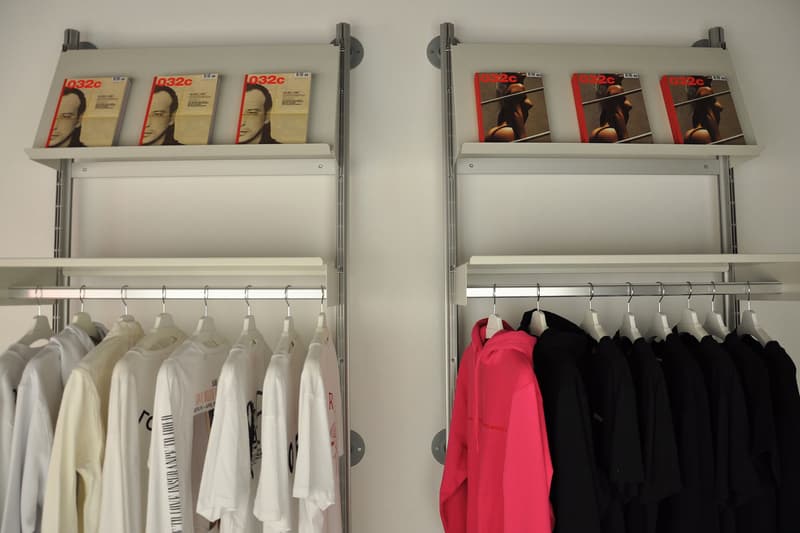 5 of 6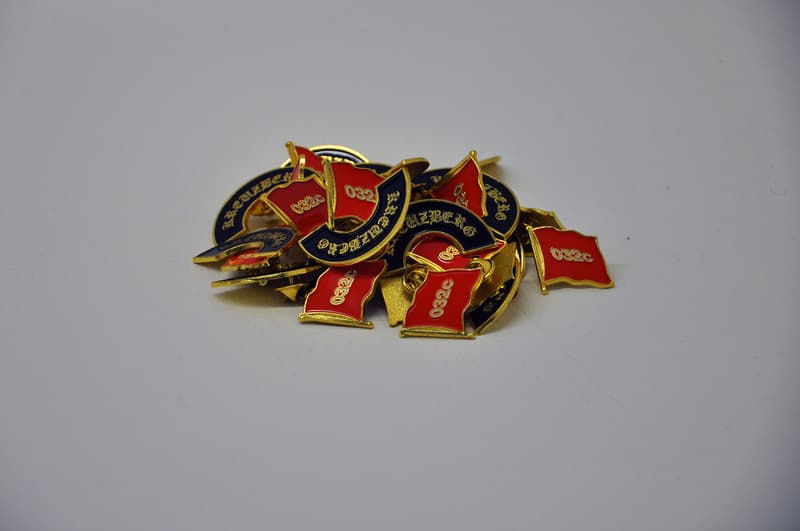 6 of 6
Building off the release of its 31st issue, bi-annual publication 032c has announced the opening of its new brick and mortar location in Kreuzberg, Berlin. The new store will serve as a space for the imprint to showcase its merchandise line and various collaborative projects just a floor below its design studio and editorial office, thereby bringing all of the elements of 032c under one roof. An evolution from its vitrine exhibition space, the shop's standout display element designed by Konstantin Grcic aims to showcase the magazine's in-house apparel, which has already collaborated with Gosha Rubchinskiy and Cali Thornhill DeWitt, in a similar manner to the various photographer and artist installations hosted previously. Coinciding with the opening of the new 032c store, we had a chance to talk to Joerg Koch about delving into the world of brick and mortar, the publication's connection to Kreuzberg, and some of the forthcoming projects the imprint he has in the pipeline.
What was the reason for launching this store?
Our store evolved out of our 032c Vitrine exhibition space, which has hosted installations by photographer Willy Vanderperre on Raf Simons, Supreme, Gosha Rubchinskiy, Nick Knight and Matthew Williams, Helmut Lang, Juergen Teller, and many other artists and photographers. The store is a way to give real-life presence to the 032c Apparel. Its located on the ground floor of 032c Workshop, underneath our design studio and our editorial office, so its all part of one idea. Everything we do is part of a singular process of experimentation: our magazine, our clothing, and now our store.
Could you tell us a bit about the store's selection?
The store will feature all of our new apparel products, as well as re-stocks of classic pieces we've done. Plus surprises once in a while.
At a time when most stores are shifting to e-commerce, what's the reason for opening a brick and mortar?
All of our apparel is available online at 032c.com and SSENSE.COM, but we think it is important to have a place where people can see the clothes in person, read our magazine, or simply say hi to us. The gear we make is all cut, printed, and embroidered to our own specifications, and there are some details and secret messages that are much easier to experience in person. For example, our Pyrate Society sweatshirt is a custom-cut replica of a '90s Champion sweatshirt with ribbing on the sides. It has a unique fit that you can really feel when you try it on. In the past, we've also done exhibitions with our collaborators. For example, our t-shirt with Gosha was part of an exhibition of his photography that we hosted at our Vitrine space. All of these elements are part of our store experience.
What would you say is the highlight of the store in terms of its design?
Our 8-meter-long store vitrine was created by the industrial designer Konstantin Grcic. It's a really unique design, because it has this ultra-letterbox shape that's so wide that you cannot see the entire display at once. It forces you to focus and explore the space.
Why did you choose to set up shop in Kreuzberg?
Our headquarters – and now are store – are located in Saint Agnes, a former church compound done in a brutalist style. It's a building that feels perfect for us, both the architecture and idea of it being a "holy" place. This is something we played with in our Religious Services Sweatshirts, which have Albrecht Duerer's Praying Handsand our office phone number, which you should not hesitate to call in case you have a crisis of faith.
032c's been releasing merch and apparel spontaneously. What have you got in the pipeline? Any chance of a full collection?
We are always skeptical of authority, so bending what we do around the fashion calendar is something that feels arbitrary and unnecessary to us at this stage.
032c Magazine has always been a research tool for us, and it is now thrilling to apply our findings into practice. Things like our Pyrate Society Collection are "collections" in the sense that they are all connected by the same idea, but we believe in releasing our clothes as soon as its ready, rather than hoarding it and releasing it onto the market as an entire season. We have a lot of exciting new things in the pipeline. Something to look out for are the pop-ups we'll be doing in Milan, Moscow, Hong Kong, Tokyo, and Seoul in 2017. We're producing exclusive gear for each new location, so its going to be a wild ride.