UFC's Jon "Bones" Jones Suspended for 1 Year by Anti-Doping Agency
Losing upwards of $9 million USD for what he thought was just a harmless "dick pill."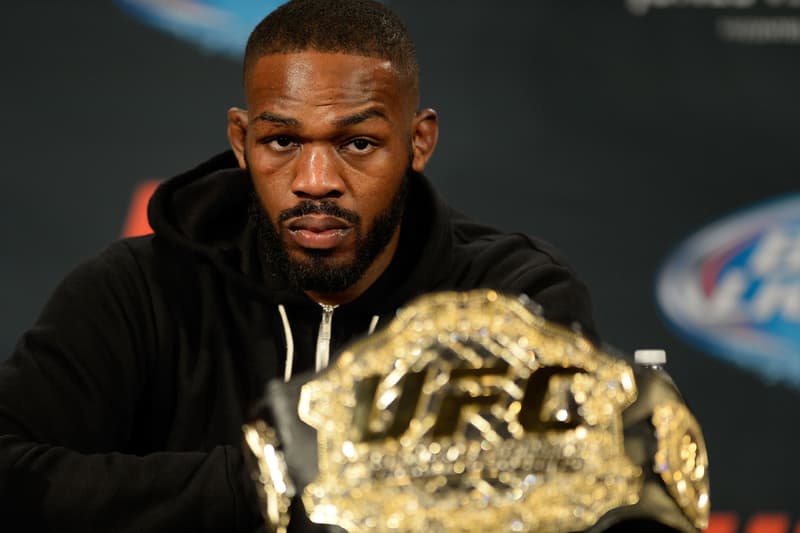 Today, UFC's interim light heavyweight champion, Jon "Bones" Jones, has been handed a one-year suspension by the US Anti-Doping Agency (USADA). The suspension comes after Jones tested positive for the prohibited substances clomiphene and letrozole in an out-of-competition exam this past June. The 29-year-old entered arbitration with the USADA last month, claiming the results came from a pill he used to enhance his sexual performance. The champion told arbitrators that he believed he was taking a brand called Cialis, which does not contain the aforementioned banned substances, but had actually been given Tadalafil, which the USADA confirmed contained those substances.
The arbitration panel admitted Jones is not a cheat, but rather careless. "On the evidence before the Panel, [Jones] is not a drug cheat," the panel said. "He did not know that the tablet he took contained prohibited substances or that those substances had the capacity to enhance sporting performance. However by his imprudent use of what he pungently referred to as a 'dick pill' he has not only lost a year of his career but an estimated $9m." That's $9 million USD for getting pulled off the UFC 200 card and the ensuing consequences.
The suspension is retroactive to Jones' positive test prior to UFC 200, so he'll be eligible to fight again in July, 2017.