Cristiano Ronaldo Inks New Deal and Promises It Won't Be His Last
A week after Gareth Bale signed his own extension with the club.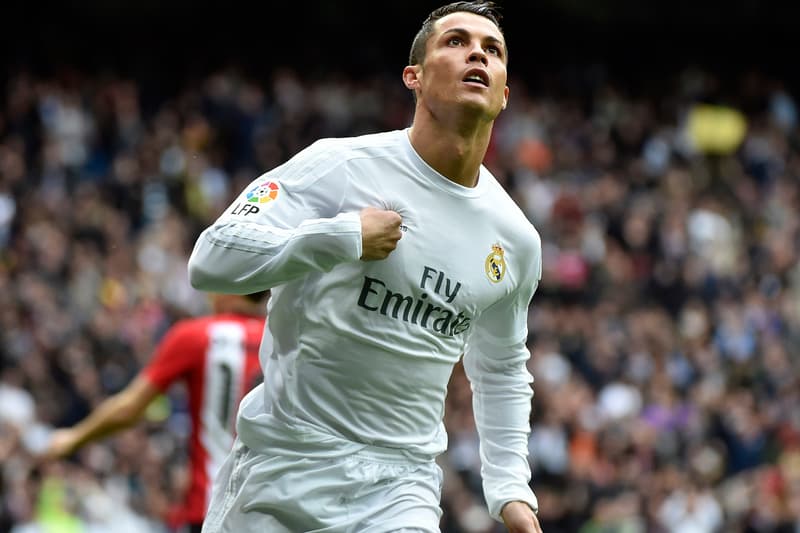 This past weekend, Cristiano Ronaldo signed a contract extension that'll keep him in a Real Madrid C.F. kit through June, 2021. A week after Gareth Bale signed his own extension with Real, Ronaldo's deal is expected to maintain his "highest paid athlete in the world" status, earning him over $50 million USD a year before taxes, according to Forbes.
The now 31-year-old footballer inked a nine-year deal with RM back in 2009. Even though this new contract will keep the superstar with the club until he's 36, he said in Monday's press conference at Santiago Bernabéu stadium that it won't be his last.
"As I've always said, it is the club of my heart and this is a unique moment in my life, to renew for five years… But it won't be the last contract, that's clear, because in the next five years I will continue doing the same."
Ronaldo is the top scorer in Real Madrid's history with 372 goals in 360 appearances. He has led the team to two Champions League crowns, while winning two Balloon d'Or trophies with the club. But with his old age beginning to show, will he really be able to play at a high level for five-plus years?