The Common-Folk 2016 Fall/Winter Collection Revisits an Ancient Japanese Tradition
Modern silhouettes and prints inspired by samurais.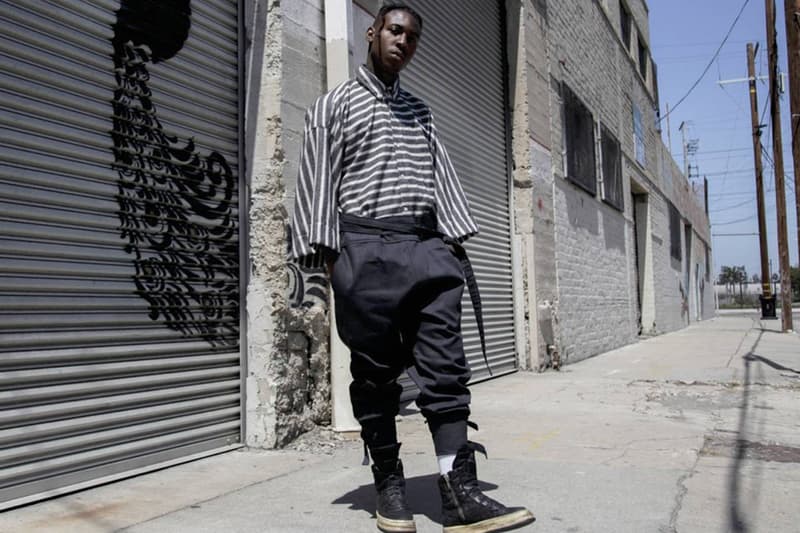 1 of 14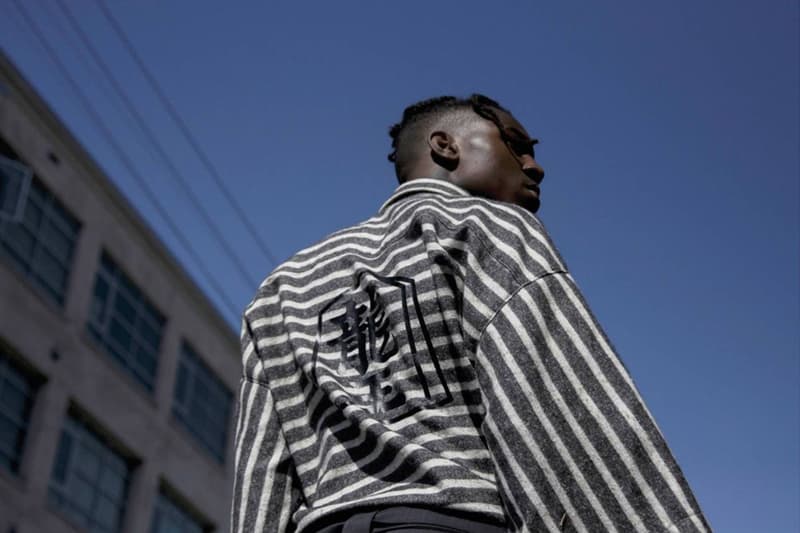 2 of 14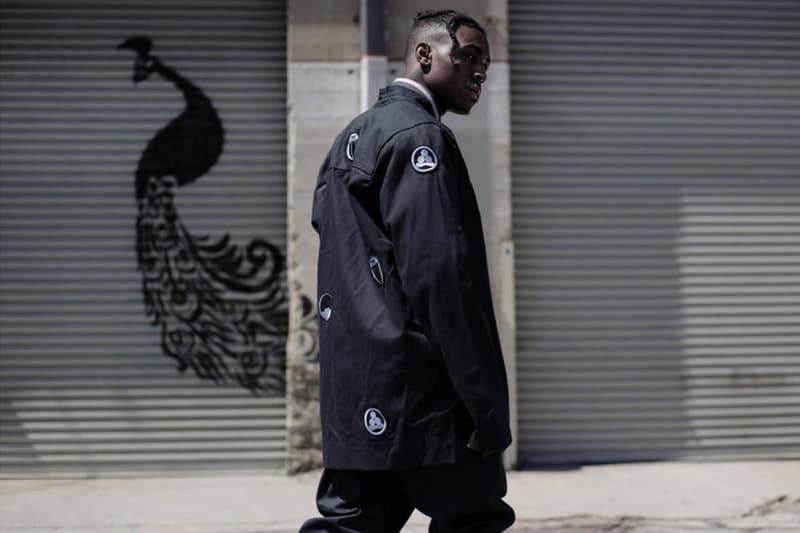 3 of 14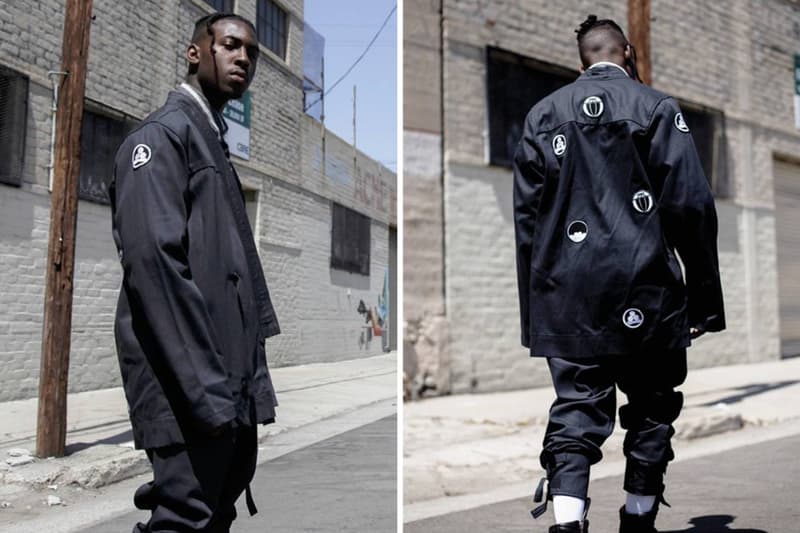 4 of 14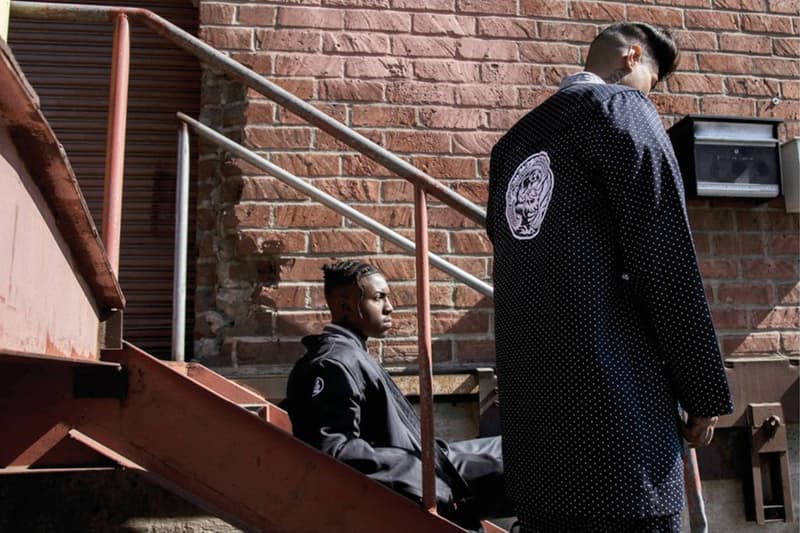 5 of 14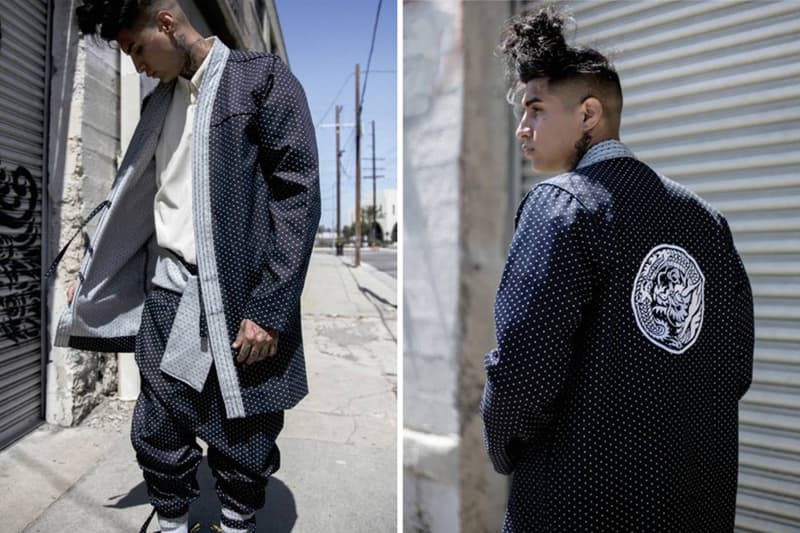 6 of 14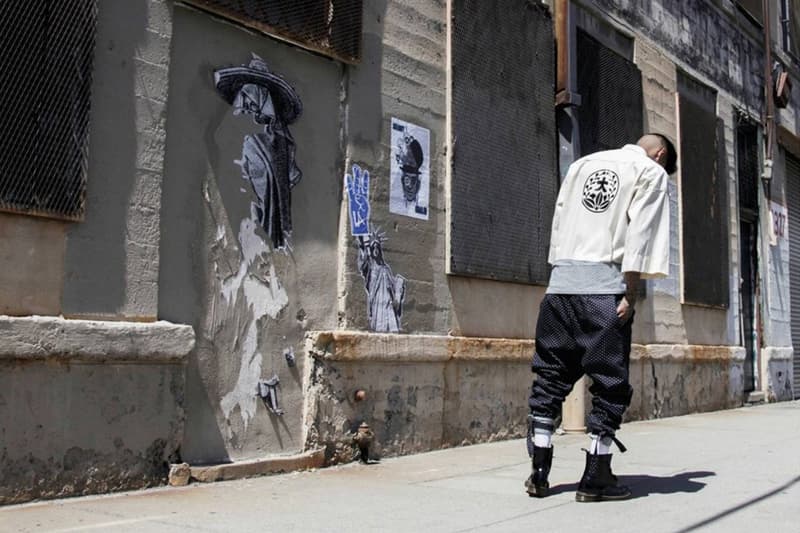 7 of 14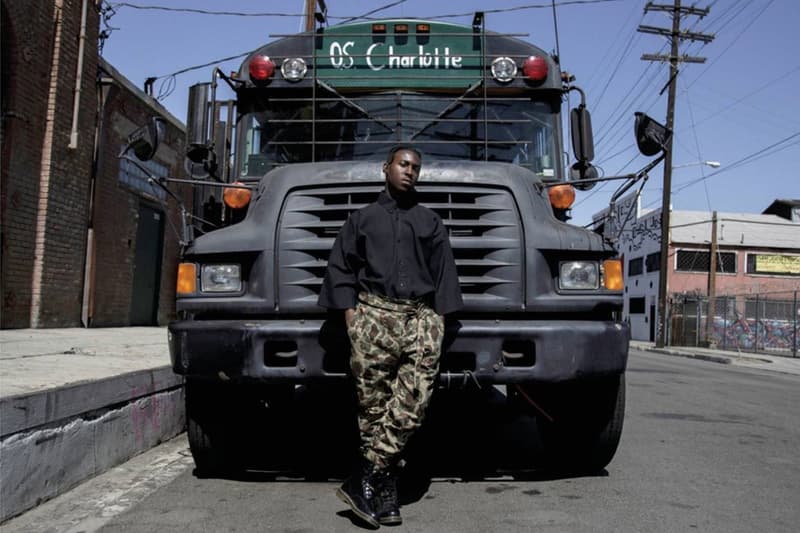 8 of 14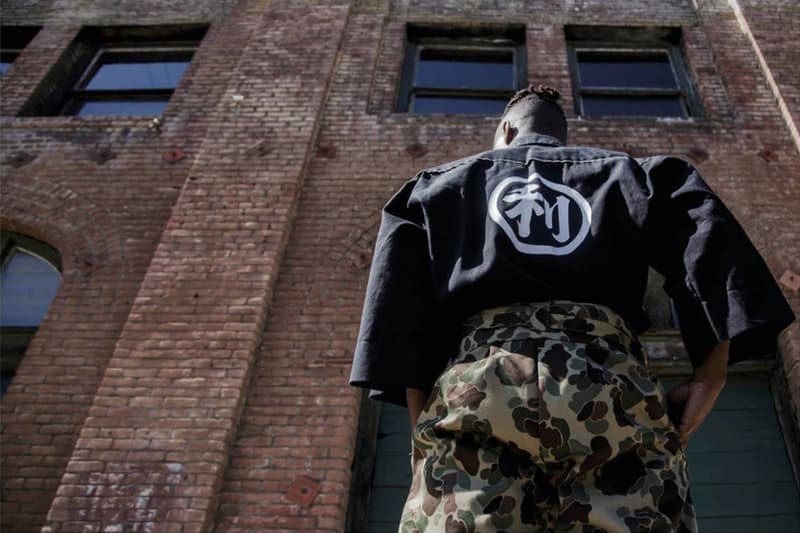 9 of 14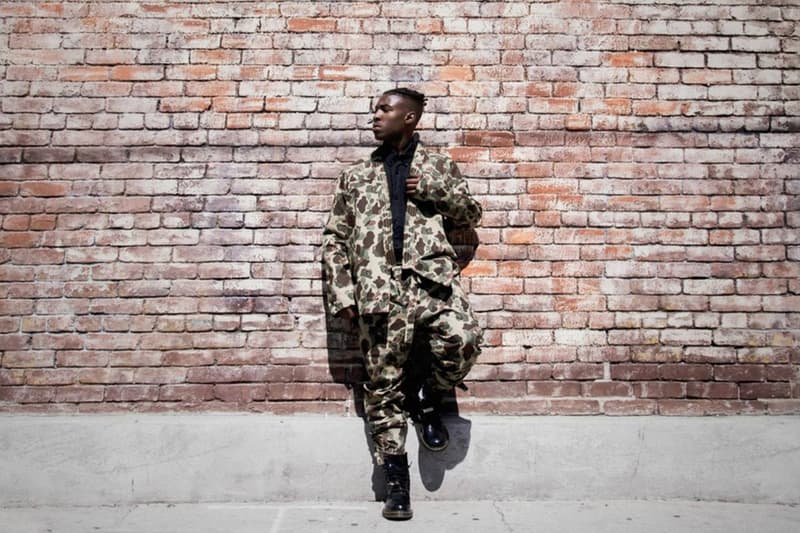 10 of 14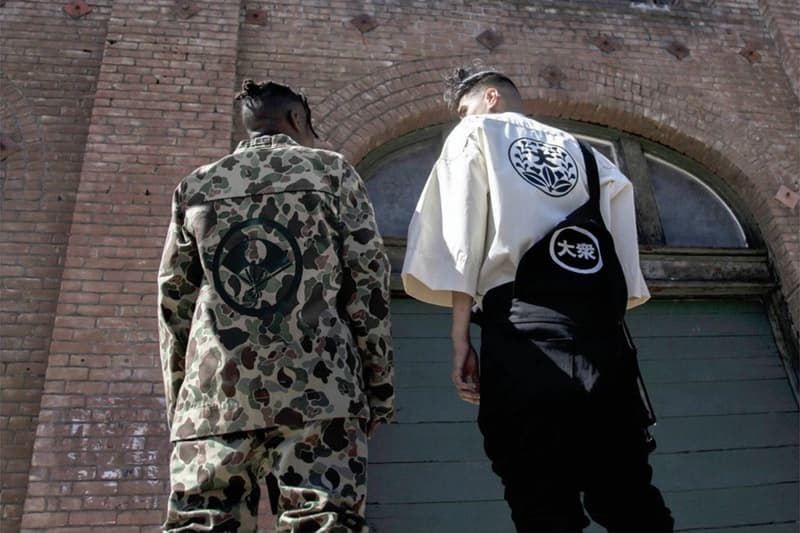 11 of 14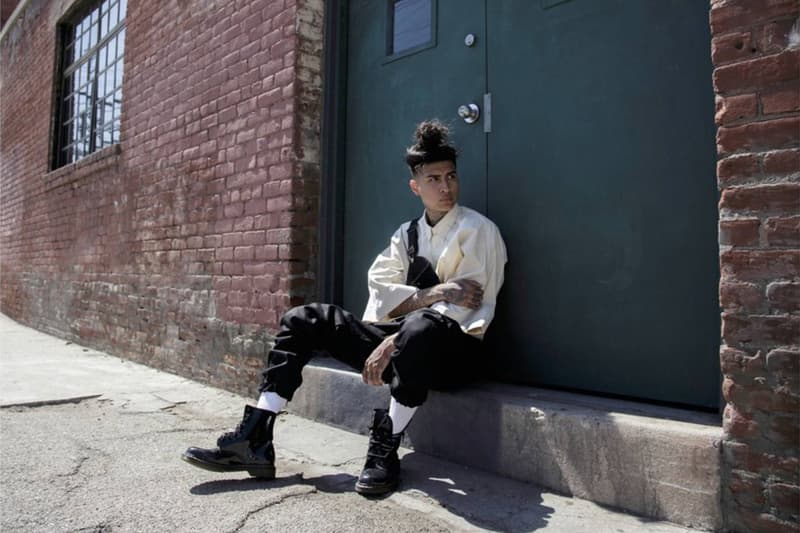 12 of 14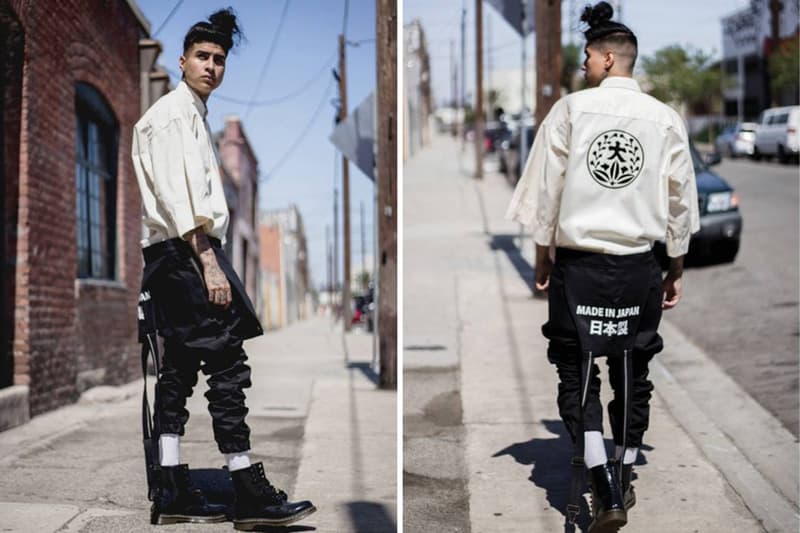 13 of 14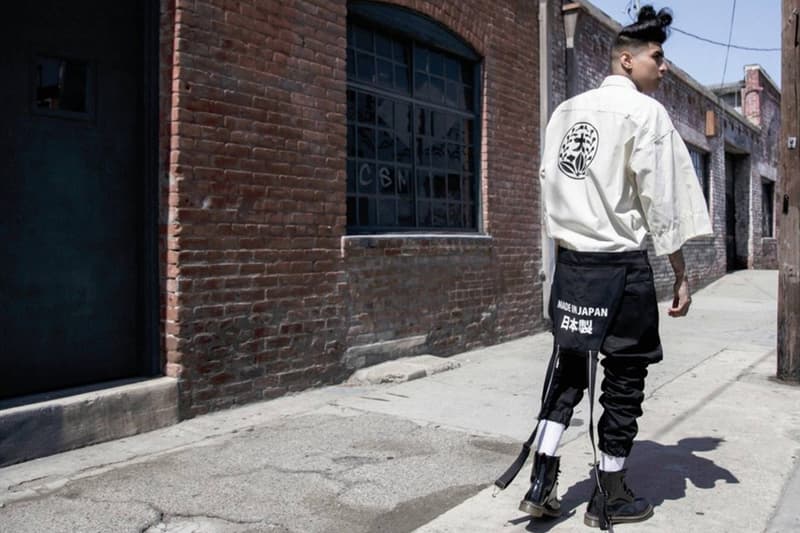 14 of 14
Known for its kimono-inspired garments, The Common-Folk's Fall/Winter 2016 collection "Kimon Family Crests" is a continuation of the brand's tribute to the Japanese aesthetic. Handmade in Toronto and Japan, the collection's garments draw inspiration from the ruling samurais and warriors of the Muromachi Period. The collection echoes the ancient Japanese tradition of emblazoning a Kimon (family emblem) on flags, tents, weapons and armor. Throughout history, the emblems naturally evolved into easily recognizable war motifs — mythical dragons as a form of provoking fear; clovers as a sign of elegance and peace; traditional kimono fans as a respect to ancient culture and legends — but the end of World War II saw Japan's attempt to complete cultural Westernization, and thus the historic use of Kimons as family crests was abolished. Today, these family crests are reincarnated in The Common-Folk's "Kimon Family Crests" Fall/Winter 2016 collection. As part of the heritage project, TCF shot a short film in the oldest factory in Kojima, featuring the historic factory's owner and the creator of cult Japanese denim brand Kamikaze Attack showing the process of creating a pair of handmade overalls. Flip through the collection lookbook above, watch the short film below, then head to The Common-Folk's online store to shop the pieces.