Maryland Women's Basketball Win Game by 129 Points
It would've smashed the Division I record, but…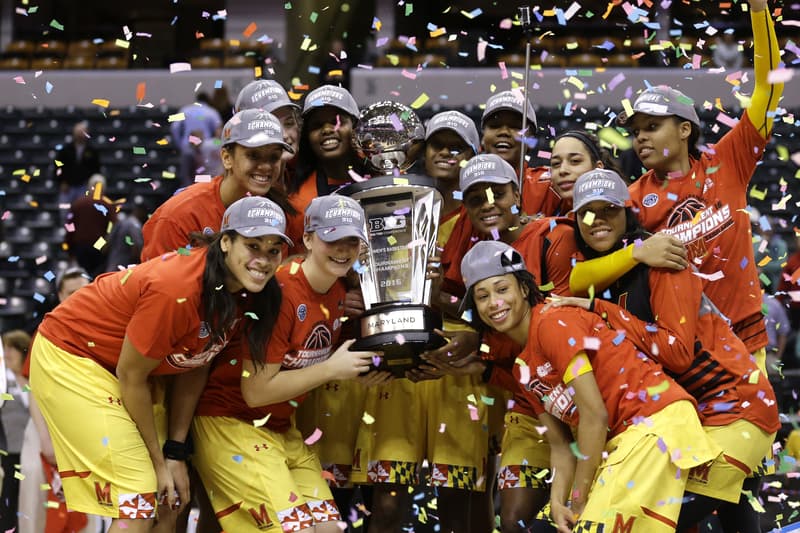 Fresh off back-to-back Big Ten championships, Maryland women's basketball must be feeling really good about the forthcoming season and their No. 6 ranking in Division I basketball. Oh, yeah: the optimism may also be pouring in because they just smacked Division II's Bluefield State by 129 points, with the exhibition game's final score being 146-17.
Had the Terrapins win over Bluefield State been an official game, Maryland would have set the NCAA's Division I record for margin of victory in a women's game, taking the spot from Grambling with their 102-point victory against Jarvis Christian College on Feruary. 12, 1986.
Box score highlights include: the Terps shooting 64% from the field and forcing 51 turners, while Bluefield State went scoreless in the second half, finishing 0-for-20.
Maryland coach Brenda Frese said after the game, "We played with a lot of enthusiasm and played really hard. A lot of great things, and we got rid of those jitters." Yup, they must be feeling good in College Park.