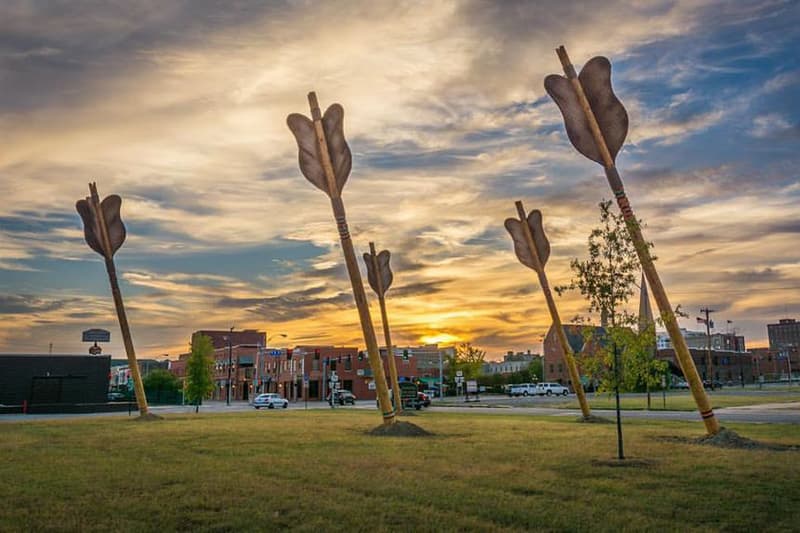 1 of 2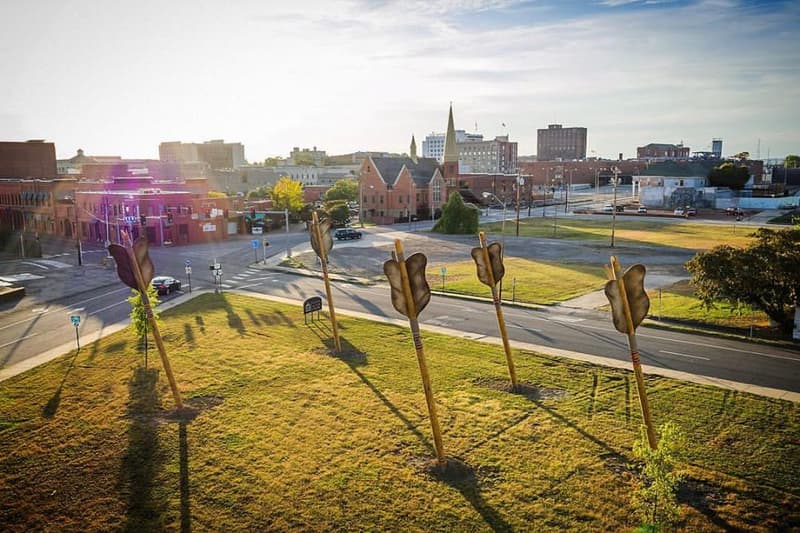 2 of 2
D*Face Returns to Arkansas for Part II of The Unexpected 2016
The British street artist crafts some massive arrows with an assist from Choctaw Nation.
---
After putting up his massive Lovestruck mural in Los Angeles back in September, acclaimed British street artist D*Face recently returned to Arkansas to install a second piece for this year's installment of The Unexpected. Located at the east entrance to downtown Fort Smith, D*Face's piece consists of five massive, larger-than-life arrows. Crafted from repurposed telephone poles, the enormous arrows were created with the help of Oklahoma's Choctaw Nation tribe, thus ensuring the authenticity of their oversized aesthetic.
You can learn more about the 1,100-pound arrows over at the Times Record.