Brazilian Soccer Team Plane Crashes Killing 76
On their way to their very first international competition in the Copa Sudamericana club league final.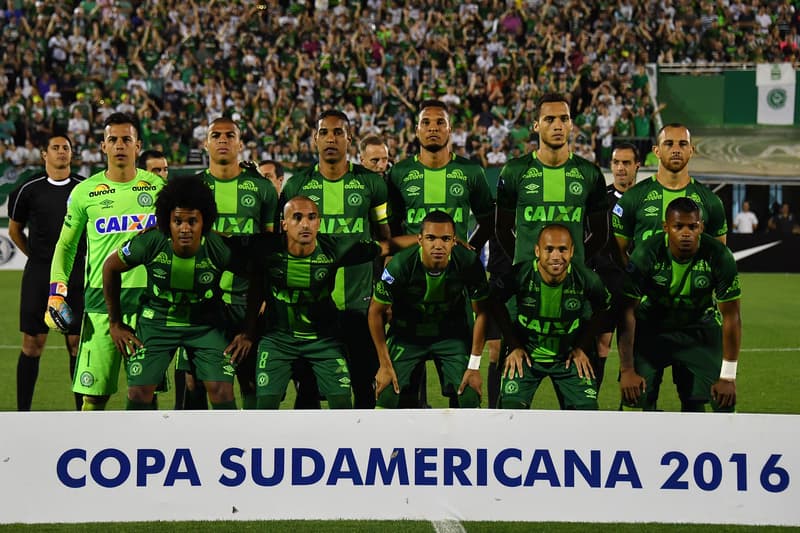 Brazil and the global soccer community are in mourning today, as news broke this morning that a plane carrying the country's Chapecoense soccer team crashed just south of Medellin, Colombia killing 76 of the 81 people on board. Three of the five surviving passengers were members of the team.
The Chapeco-based club was in the middle of a fairy tale season having made it to the Copa Sundamericana finals last week, just two years after joining Brazil's top division, Série A, for the first time since its founding in 1973. The team was on its way to play the first leg of the tournament's final match against Atlético Nacional Wednesday night, a match that was considered to be the biggest in club history. Although ACF was scheduled to host the match, Sundamericana felt the team's modest 22,000-seat arena was too small, so it was instead moved to its opponent's home in Columbia. Atlético Nacional has publicly requested that the South American Football Federation award Chapecoense the Sundamericana trophy in honor of those that passed away on Tuesday.
Clubs, players and fans around the world have taken to social media to express their condolences to all families involved, including Manchester United and Torino, who have experienced deadly plane crashes in 1958 and 1949, respectively. A number of teams in Brazil have even said they will provide players to Chapecoense so that they can continue on as a full-fledge club, with Flamengo and Palmeiras so far confirmed.
The President of Brazil has declared three days of national mourning following the crash.