Take a Look at All of the Newly Awarded Michelin Star Restaurants in NYC
Over 60 eateries were given the prestigious award.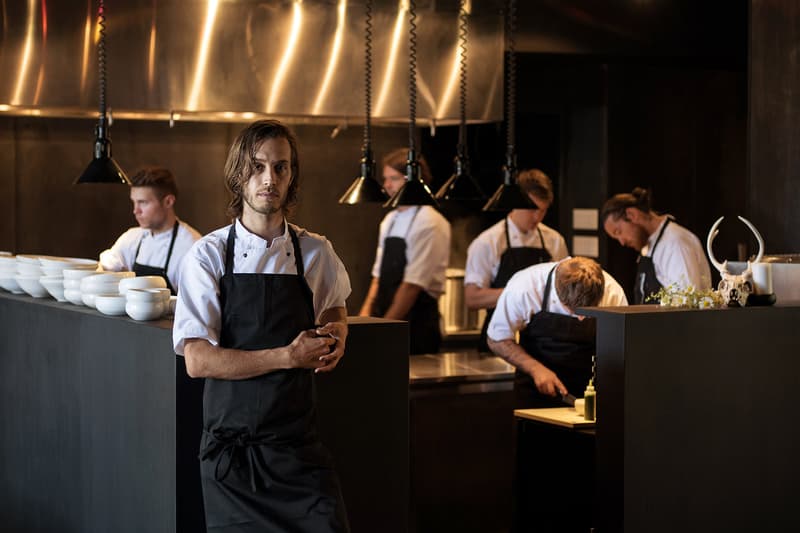 New York City is teeming with over 24,000 restaurants to rigorously serve its approximately eight million locals. From quick trips to the nearest dollar pizza shop to a long wine and dine at the ritziest eatery on the block, the Big Apple has a wide assortment of food establishments that offer a myriad of cuisine. Thanks to Eater, borough-breds can now filter their desired places to eat with the ever prestigious criterion, the Michelin star. From longstanding champs such as Jean-Georges in Manhattan to yearning newcomers such as Faro in Brooklyn, a whopping total of 71 restaurants have just been awarded the distinguished mark. Not to mention, chef Fredrik Berselius' (pictured above) Scandinavian restaurant in Williamsburg, Aska, has barged through the gates with an impressive two stars in its debut—a rather difficult feat for any fledgling restaurant to accomplish.
As a whole, these restaurants were given three stars for "exceptional cuisine, worth a special journey", two stars for "excellent cuisine, worth a detour," and one star for "a very good restaurant in its category." Take a look at the newly awarded Michelin-starred restaurants in New York City for 2017 below:
Three star:
Chef's Table at Brooklyn Fare
Eleven Madison Park
Jean-Georges
Per Se
Masa
Le Bernardin

Two star:
Aquavit
Aska (new)
atera
Blanca
Daniel
Jungsik
Ko
Marea
The Modern
Soto

One star:
Agern (new)
Ai Fiori
Aldea
Andanada
Aureole
Babbo
Batard
Betony
Blue Hill
The Breslin
Cafe Boulud
Cafe China
Cagen
Carbone
Casa Enrique
Casa Mono
Caviar Russe
Contra (new)
Delaware & Hudson
Del Posto
Dovetail
Faro (new)
The Finch
Gabriel Kreuther
Gotham Bar & Grill
Gramercy Tavern
Gunter Seeger (new)
Hirohisa
Jewel Bako
Junoon
Kajitsu
Kanoyama
Kyo Ya
L'Appart (new)
La Sirena (new)
La Vara
Luksus at Torst
Meadowsweet
Minetta Tavern
The Musket Room
Nix (new)
The NoMad
Peter Luger
Piora
Public
Rebelle
The River Cafe
Semilla
Sushi Ginza Onodera (new)
Sushi Inoue (new)
Sushi of Gari
Sushi Yasuda
Sushi Zo (new)
Take Root
Tempura Matsui
Tori Shin
Tulsi
Uncle Boons
Ushiwakamaru
Wallse
ZZ's Clam Bar