Philadelphia 76er Fans Boo Desiigner During Halftime Performance
Put some respeck on his name?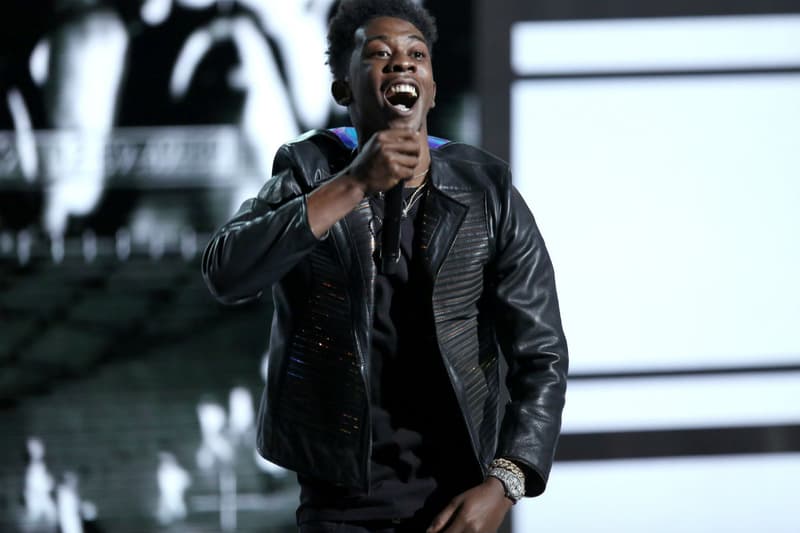 Despite taking a loss last night, 76er hopeful Joel Embiid returned from injury and had himself great game last night, but apparently that wasn't enough for Philly fans. Desiigner, who was the night's musical guest saw first hand how Philadephia sport fans can be some of the most unforgiving. During his performance of "Panda," several folks in attendance were able to capture parts of the Brooklyn rapper's performance where he can be heard getting booed off the court. Despite the unpleasant welcoming, Desiigner shook off the negativity and kept it moving. Watch below.
They boo'd destiny child. It's ok. LOL RT @A2daO: ????????????RT @VinePhilly: Philly Booed Desiigner At The 76ers Home Game pic.twitter.com/I5auNsmDqz

— Jaevery McLovin (@JaeMacAttack) October 27, 2016
So Desiigner is here #panda pic.twitter.com/7VCAK3HsuX

— Erik Horne (@ErikHorneOK) October 27, 2016
Desiigner gettin booed in Philly ???? pic.twitter.com/6usxAFbf34

— Air Max Robin (@MaximRobin) October 27, 2016