The City Guide to Osaka
We explore what the port city has to offer with the help of some locals.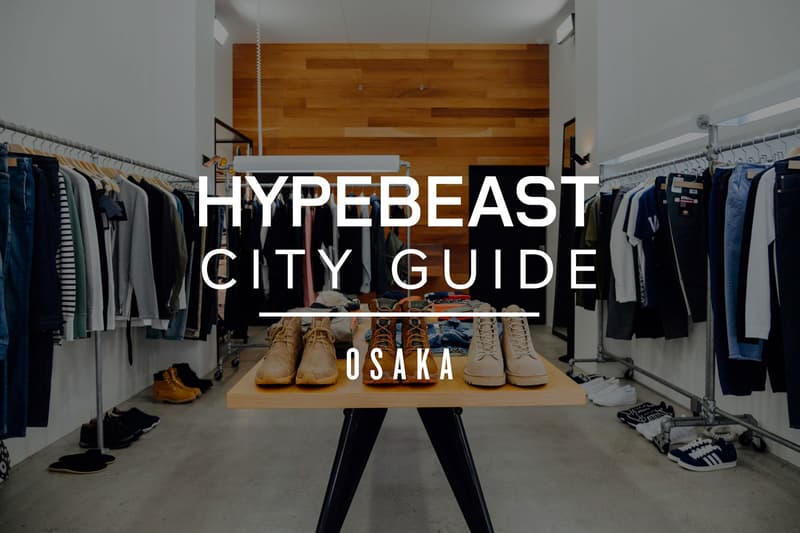 Our latest city guide takes us back to Japan once again, but this time we head down from Tokyo to Kansai's largest city, Osaka. Home to over 2.5 million people, the city was a focal point of trade and cultural exchange during the early Edo Period due to its close proximity to a number of major rivers and sea routes, and at one point it was even known as the "Venice of the East" for its extensive network of canals. Spurned by vast economic development throughout the late '80s and '90s, Osaka is now the economic heart of western Japan boasting ultra-modern commercial and vibrant entertainment districts, but it prides itself in offering a more relaxed lifestyle than the country's other major cities. Though it sometimes gets overshadowed by the metropolitan flair of Tokyo and the traditional elegance of Kyoto, Osaka, in its own unique way, offers a more carefree experience that's quickly discernible in the charming and accommodating nature of its inhabitants. With an abundance of Izakayas, delicious local cuisines such as Takoyaki, Okonomiyaki, Teppanyaki and Kushikatsu, and plenty of historical landmarks, it's no surprise that the port city has a flourishing tourist industry that attracts visitors far and wide.
Osaka is also home to a flourishing streetwear scene as well, one that arguably only falls short of Tokyo. While the majority of visitors spend their time in Nanba and Shinsaibashi, heavyweights such as Supreme, Head Porter, BAPE, SOPHNET. and NEIGHBORHOOD are actually all located in the Minami-Horie sector of western Osaka. However the city's streetwear scene isn't limited to just the aforementioned names. To gain a better understanding of what the city and its streetwear culture was all about, we ventured out to Osaka to check out some of the best destinations for shopping, eating and hanging out with the guidance from some locals.
Critters Burger
1 of 5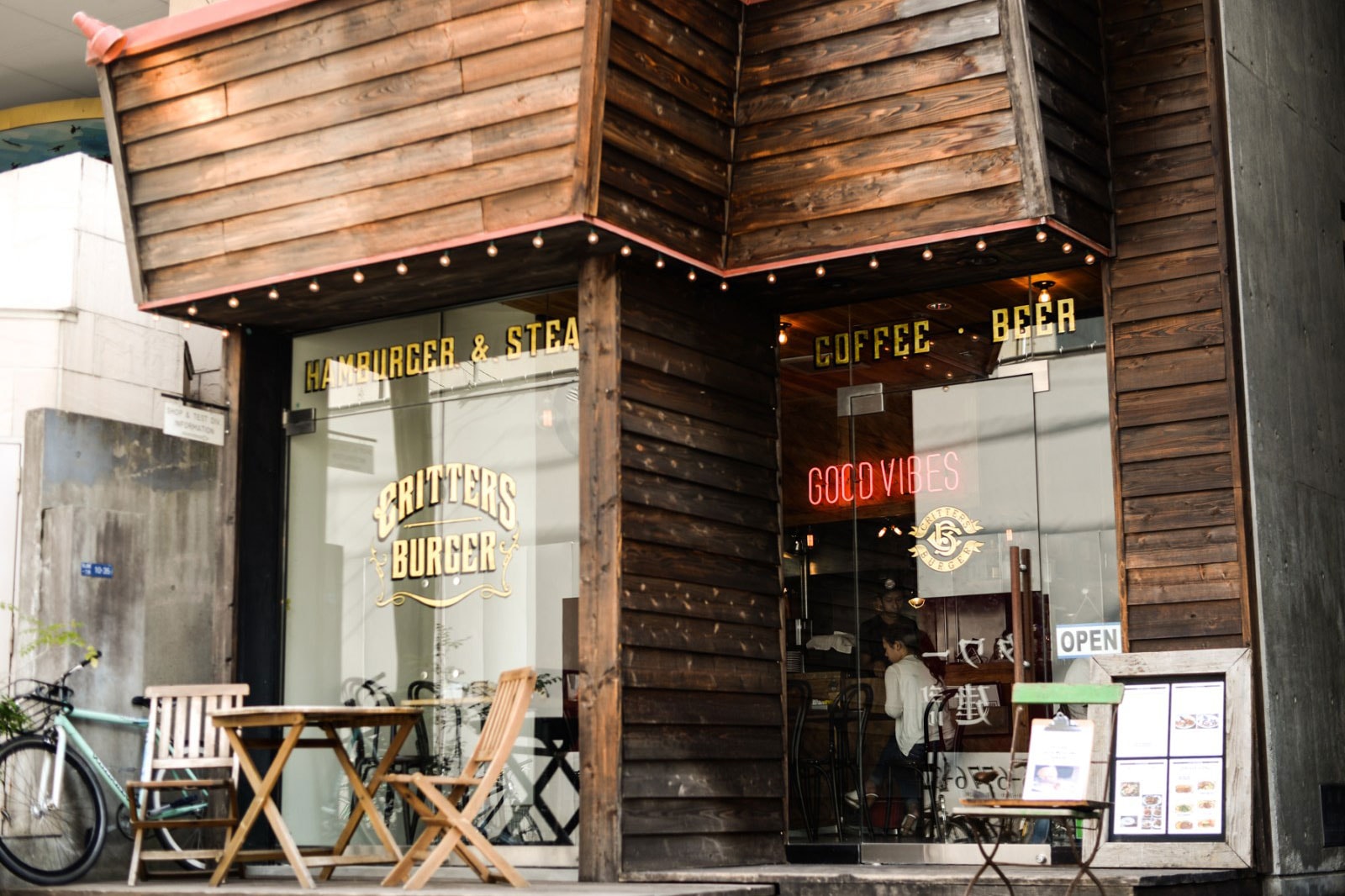 2 of 5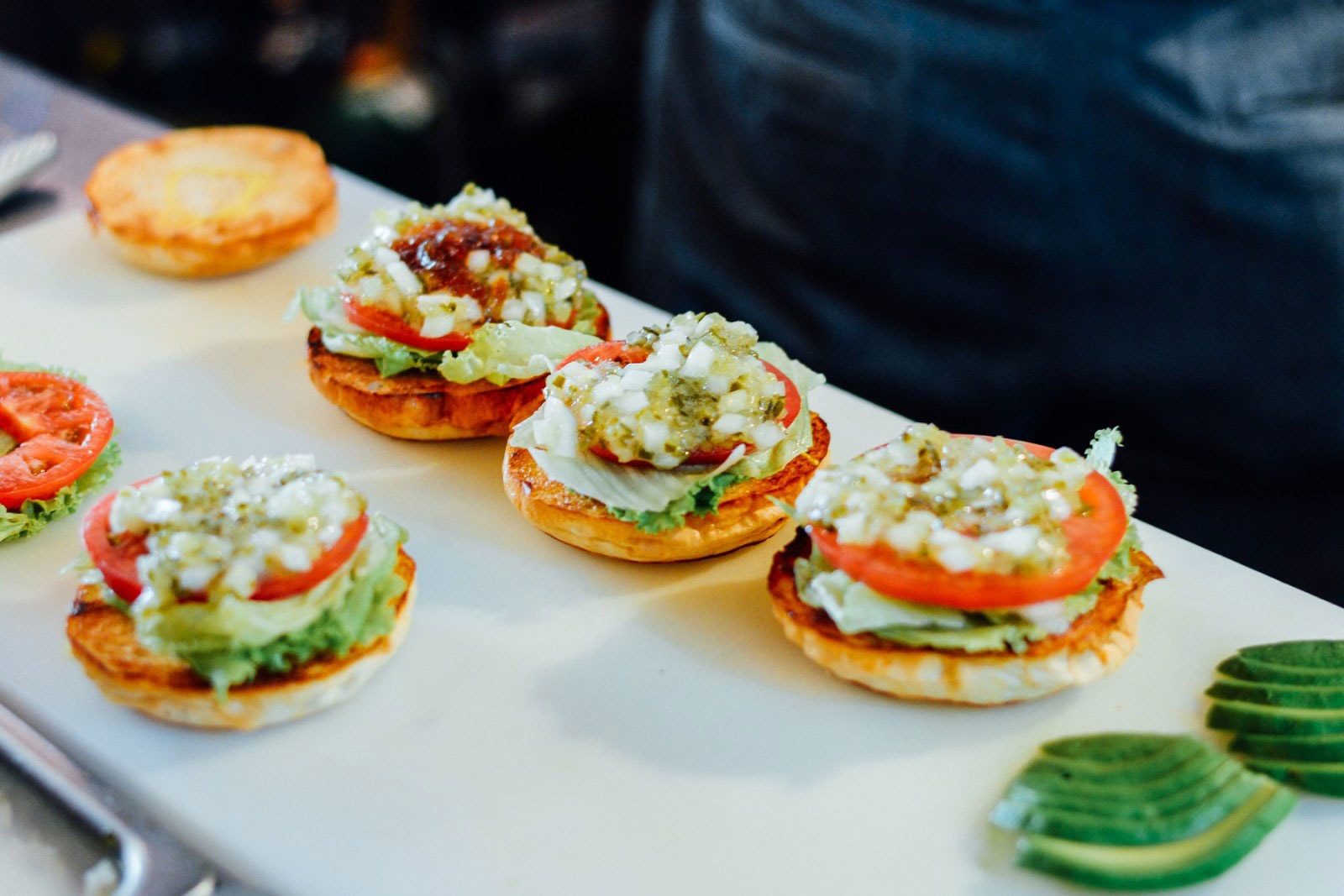 3 of 5
4 of 5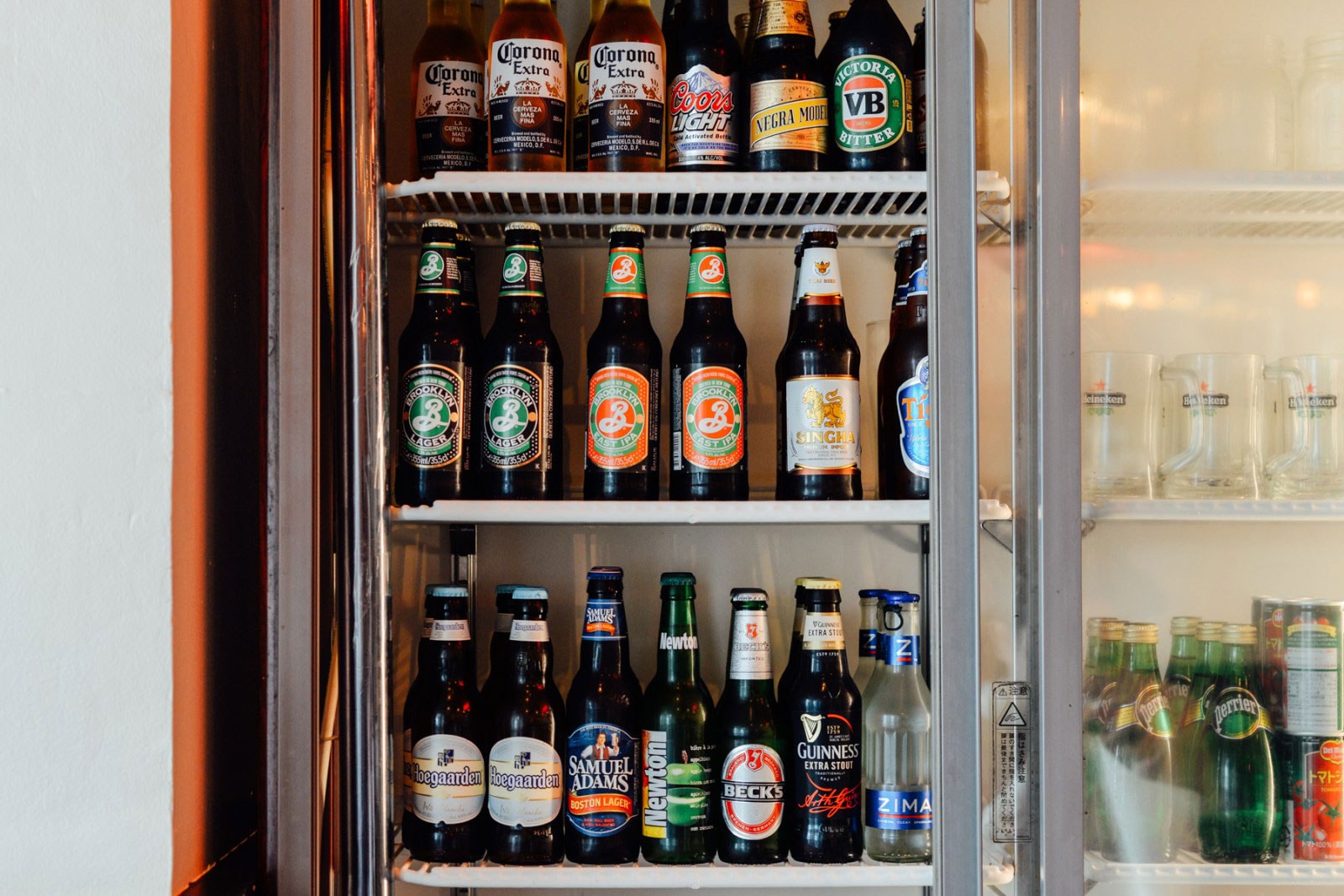 5 of 5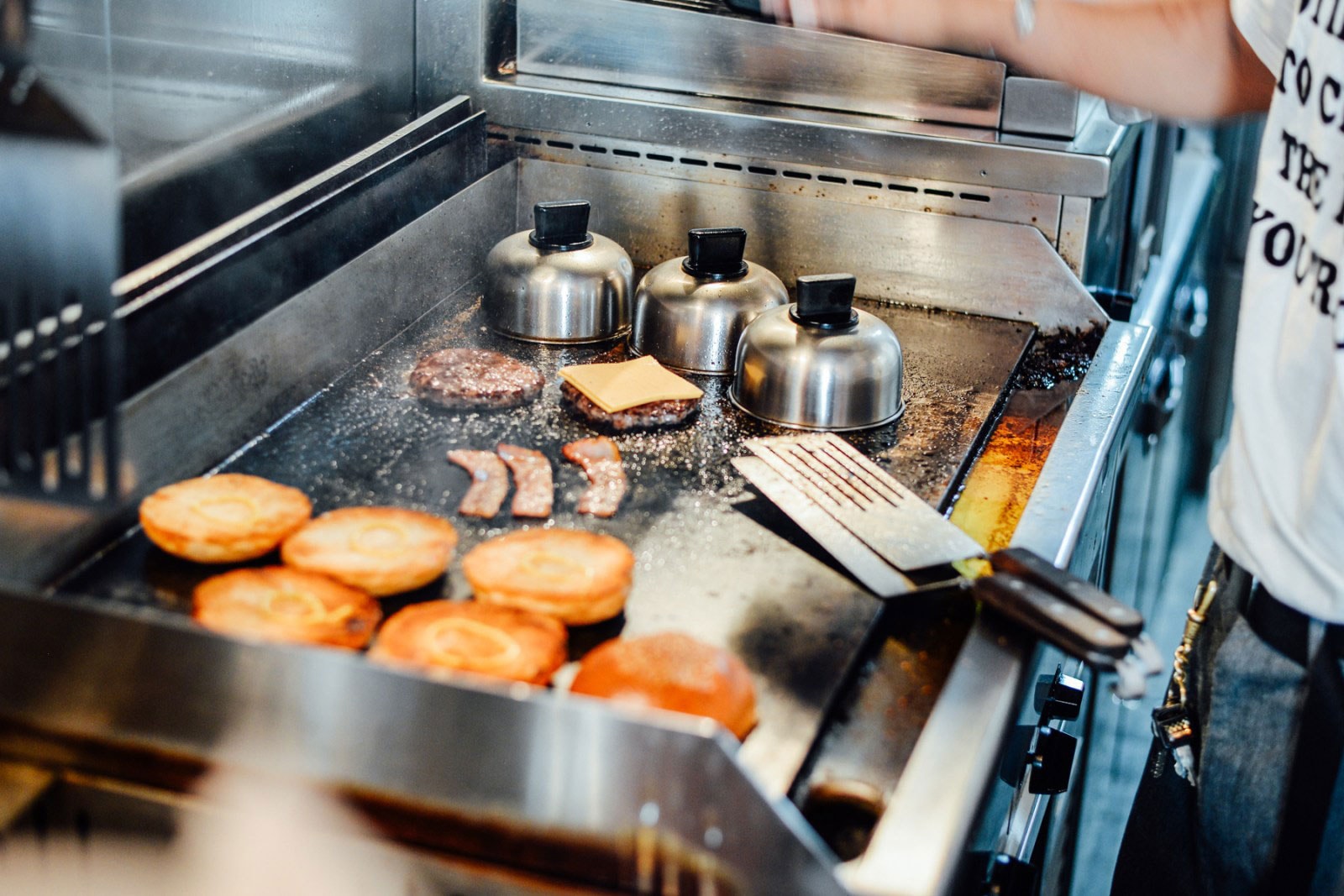 Visitors to Japan quickly realize that the country has a deep fascination with American culture. You are bound to come across plenty of "American" burger joints (no not the Japanese "Hambaagu") attempting to replicate the casual dining experience of the U.S., some to more success than others. One establishment that has successfully transplanted the laid-back atmosphere with its own twist is Critters, a burger joint run by brothers Sotaro Kurita and Kenji Kurita located in Nishi Shinsaibashi. All of the establishment's delicious burgers are made from 100% natural organic beef, while fresh batches of homemade buns are delivered from the establishment's sister shop WEST WOOD BAKERS on a daily basis. Critters also serves an extensive selection of overseas beverages and deserts which should fill up any room you have left in your stomach after devouring one of their mouthwatering burgers. The Kurita brothers have also lent their culinary and design expertise to GOOD TOWN DONUTS in Tokyo, while collaborating with other local ventures on apparel, concept spaces and pop-up stores.
Address: 1-10-35 Nishi-Shinsaibashi Chuo-ku 1F
DELIGHT
1 of 6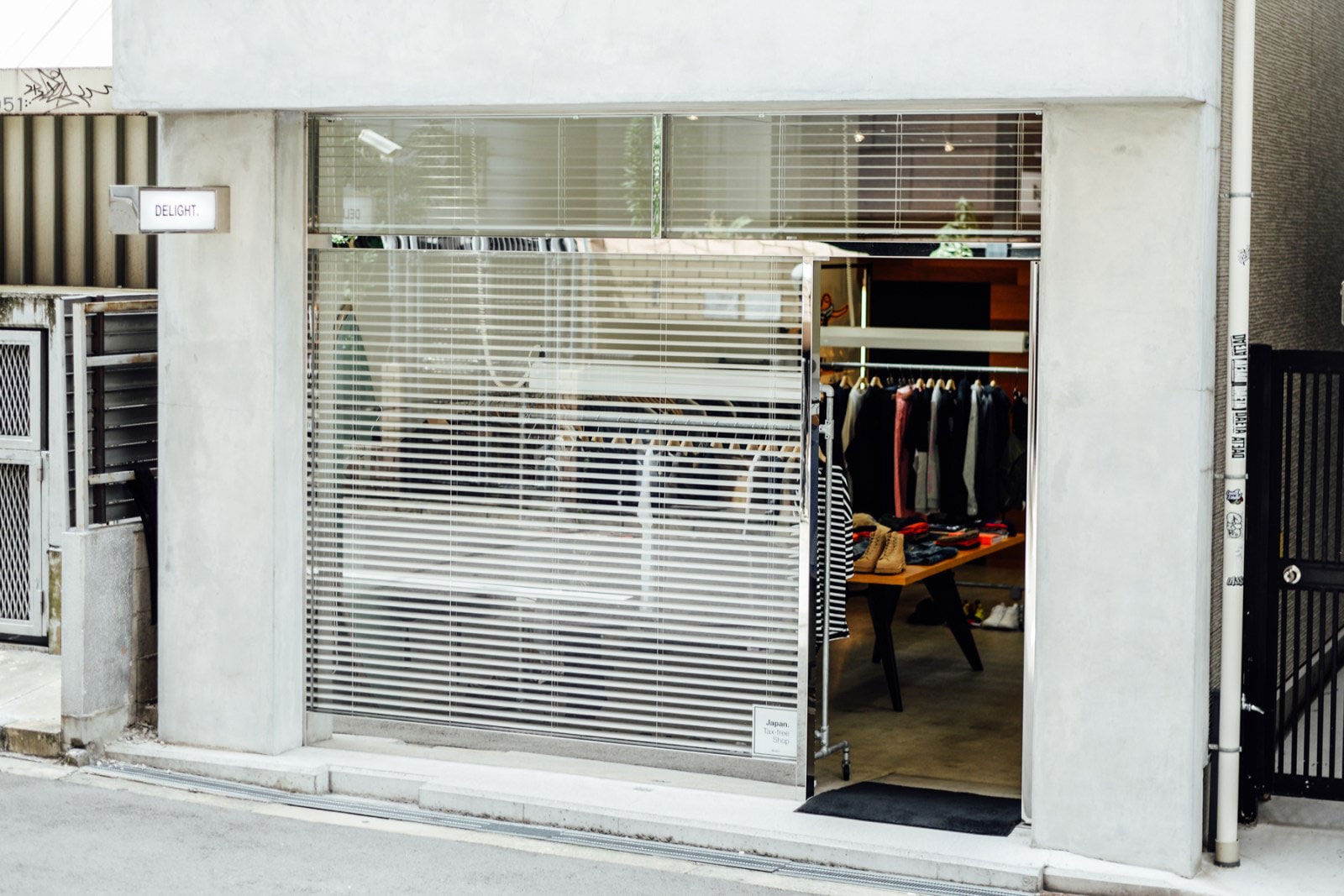 2 of 6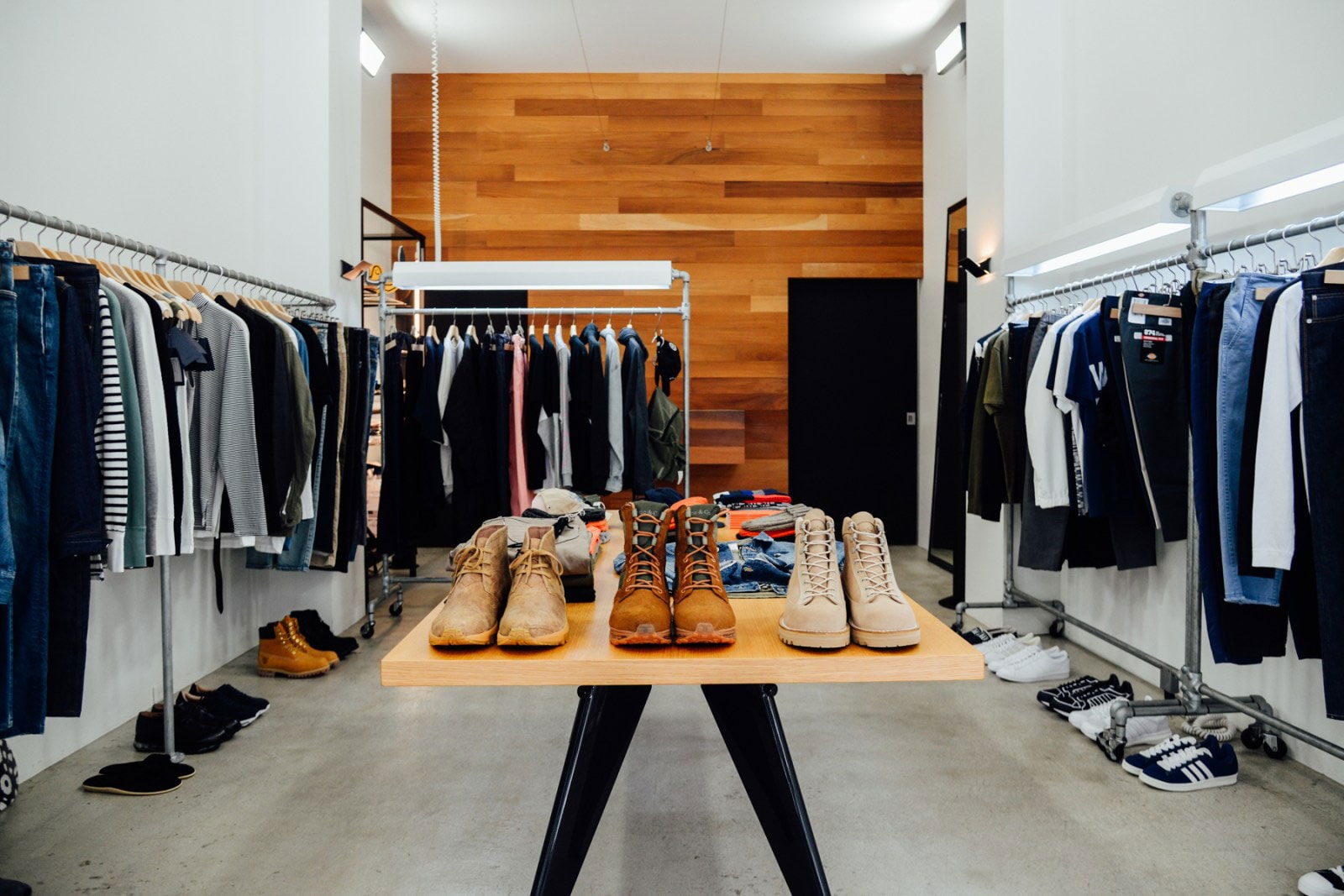 3 of 6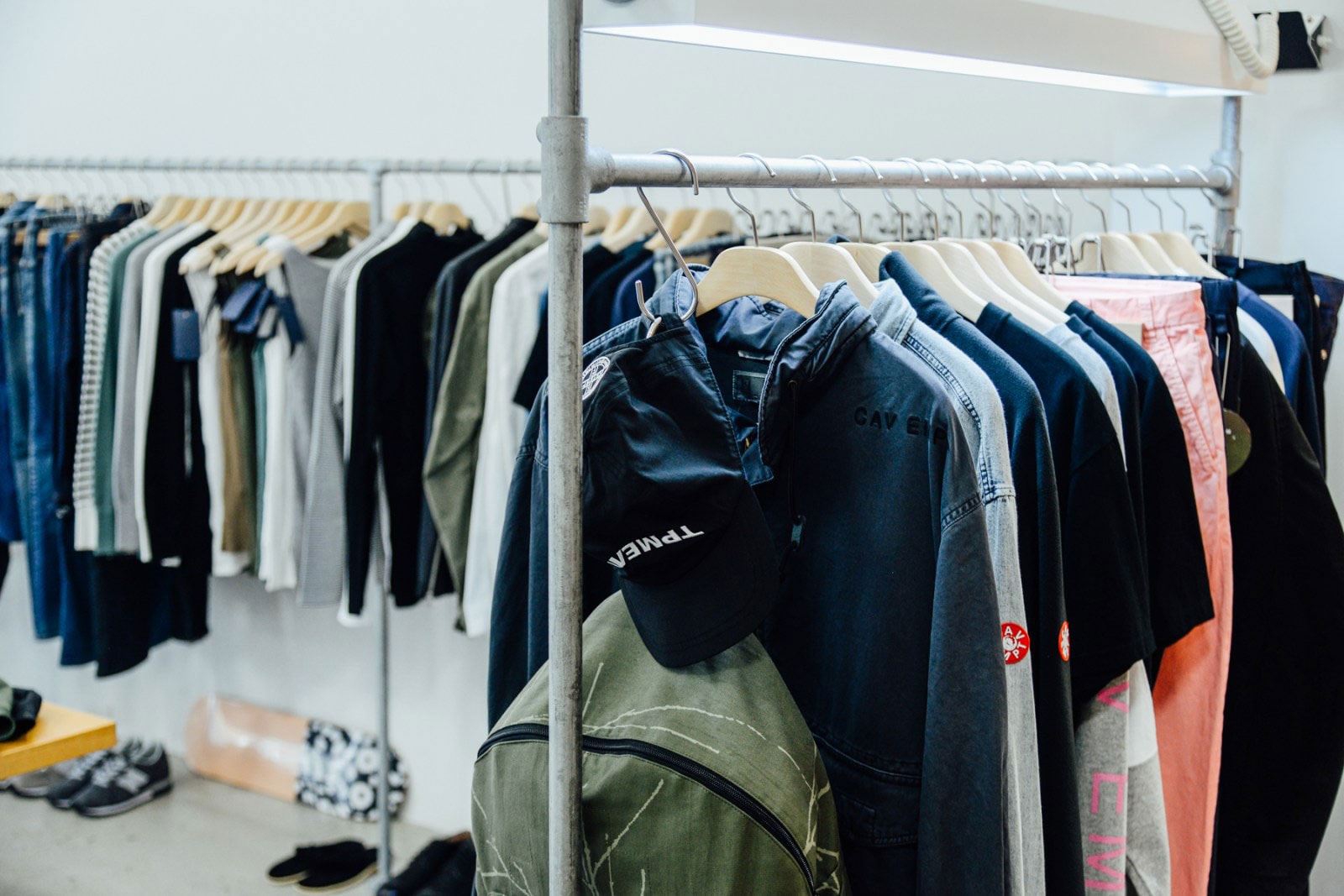 4 of 6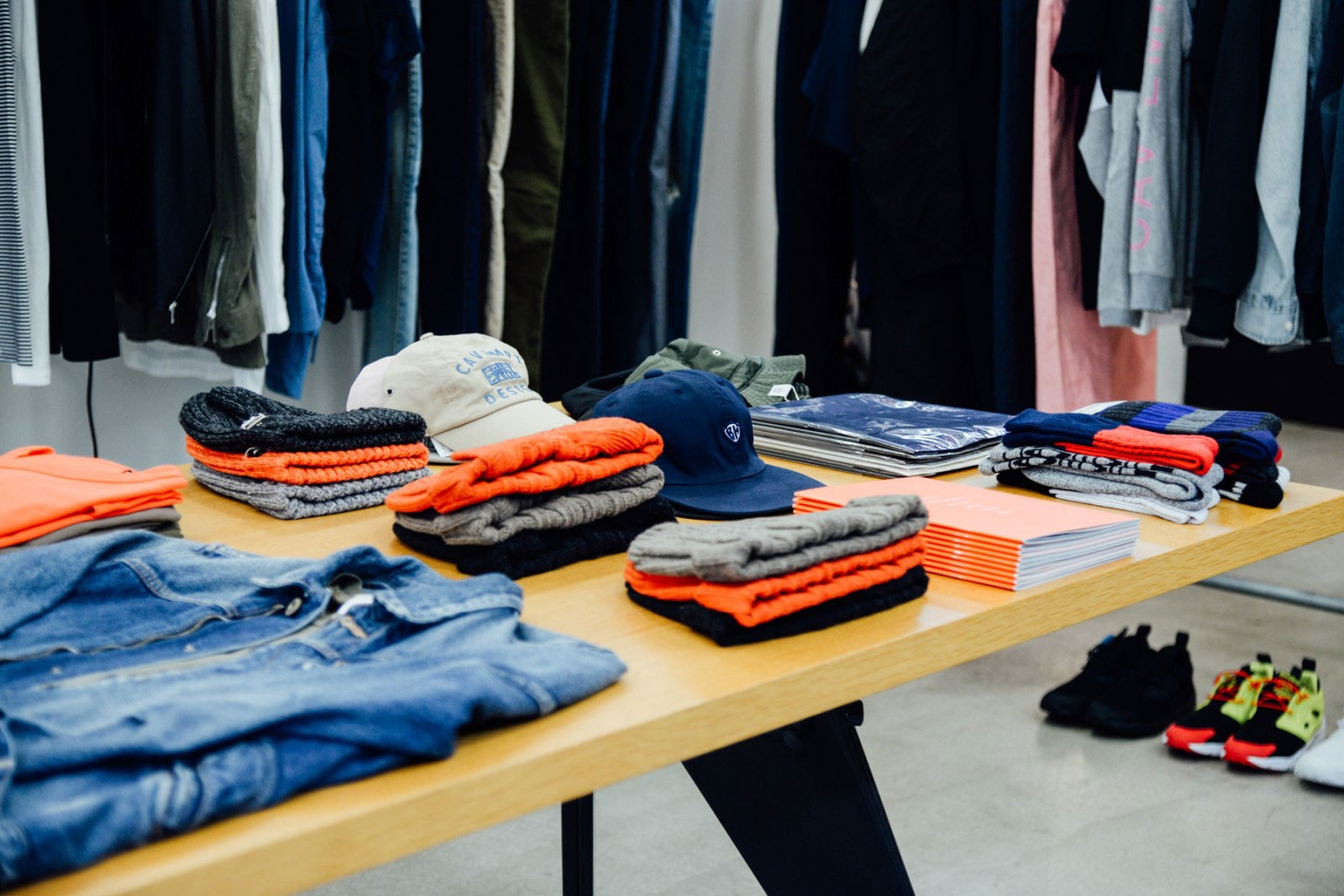 5 of 6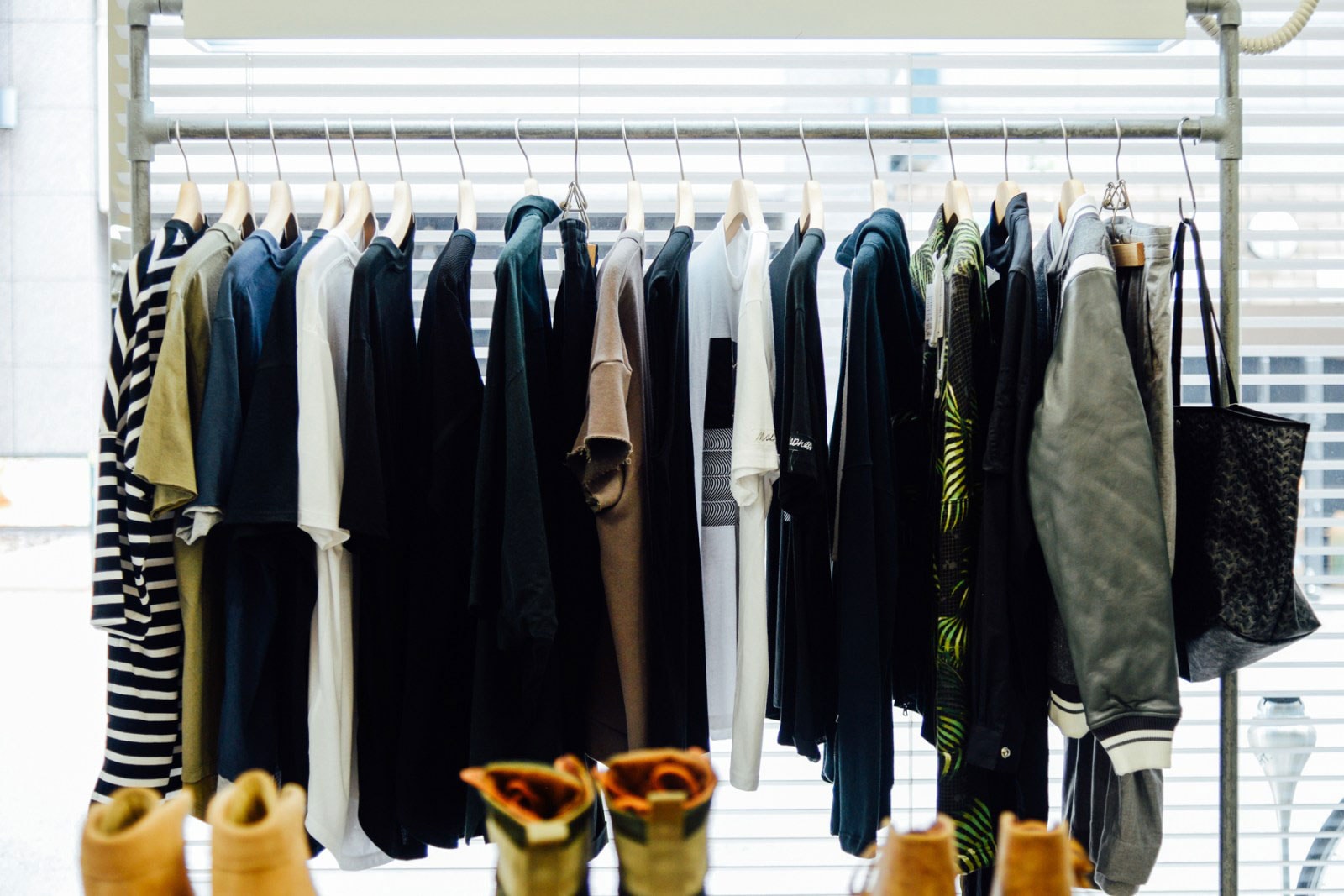 6 of 6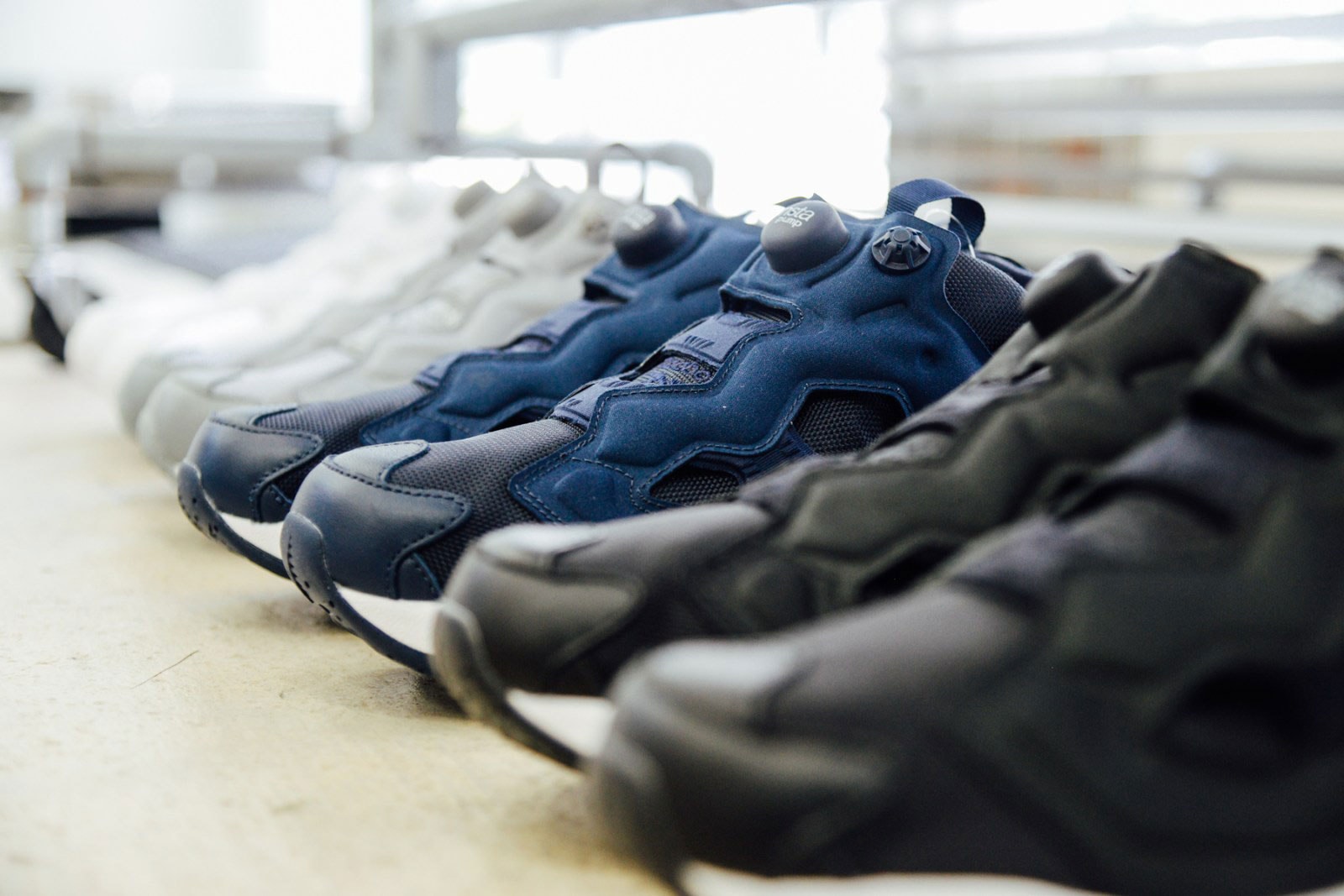 Founded by Yushi Iida, who also manages another noteworthy retail destination L'INTRUS across town, it wouldn't be a stretch to say that DELIGHT is the city's go-to destination for domestic streetwear labels. Just as impressive as the store's stunning minimalist interior is the selection of nonnative, MAGIC STICK, White Mountaineering, ADSR and BEDWIN & THE HEARTBREAKERS. In an effort to bring something new to the Osaka retail scene, Mr. Iida is planning open an experimental concept store, The GROUND depot., along the city's Tachibana Street later on this year, which will integrate the aforementioned L'INTRUS into a bigger space alongside local culinary ventures, providing customers with a multi-faceted shopping experience.
Address: 1-19-3 Minamihorie, Nishi-ku
GIRACHA
1 of 4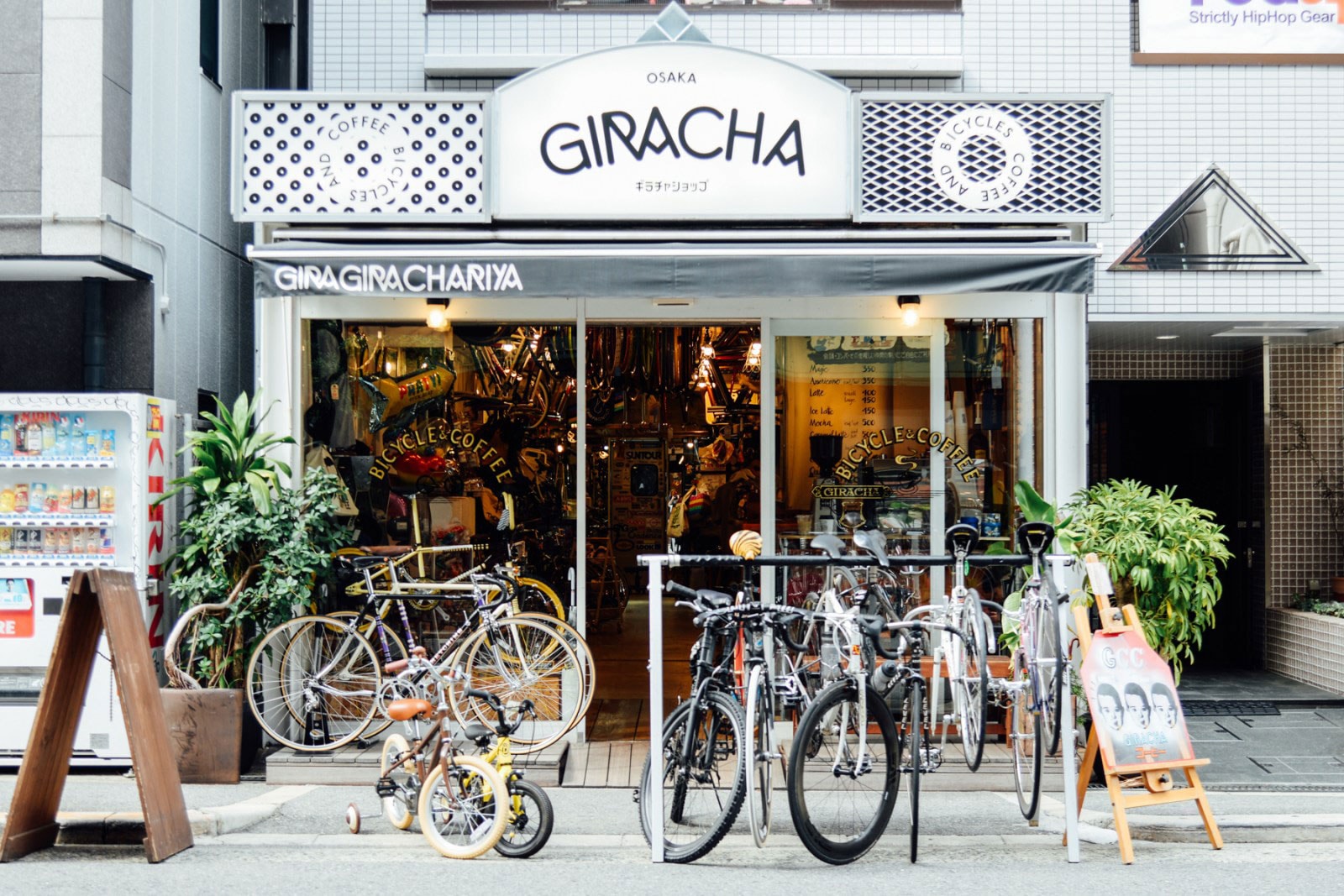 2 of 4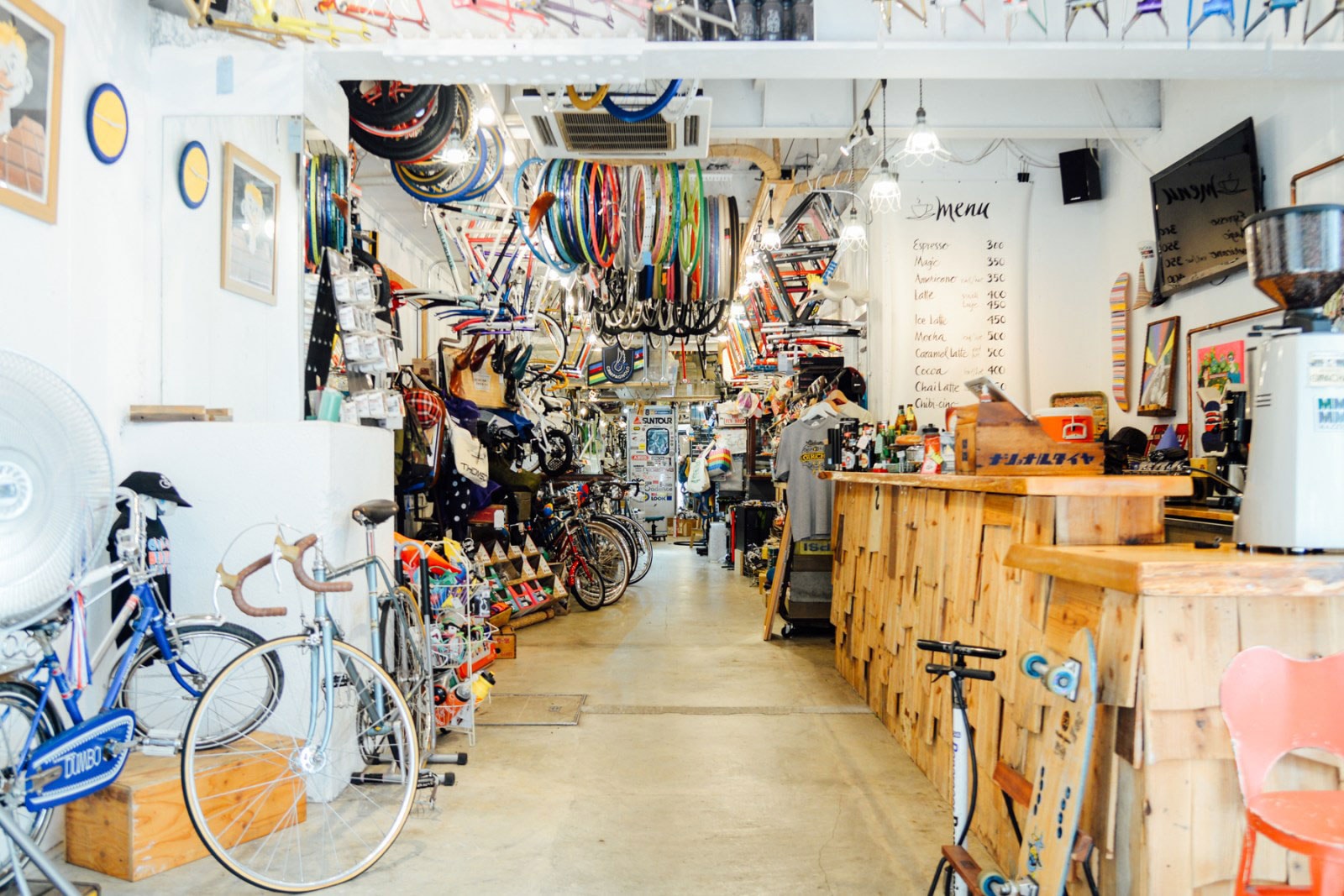 3 of 4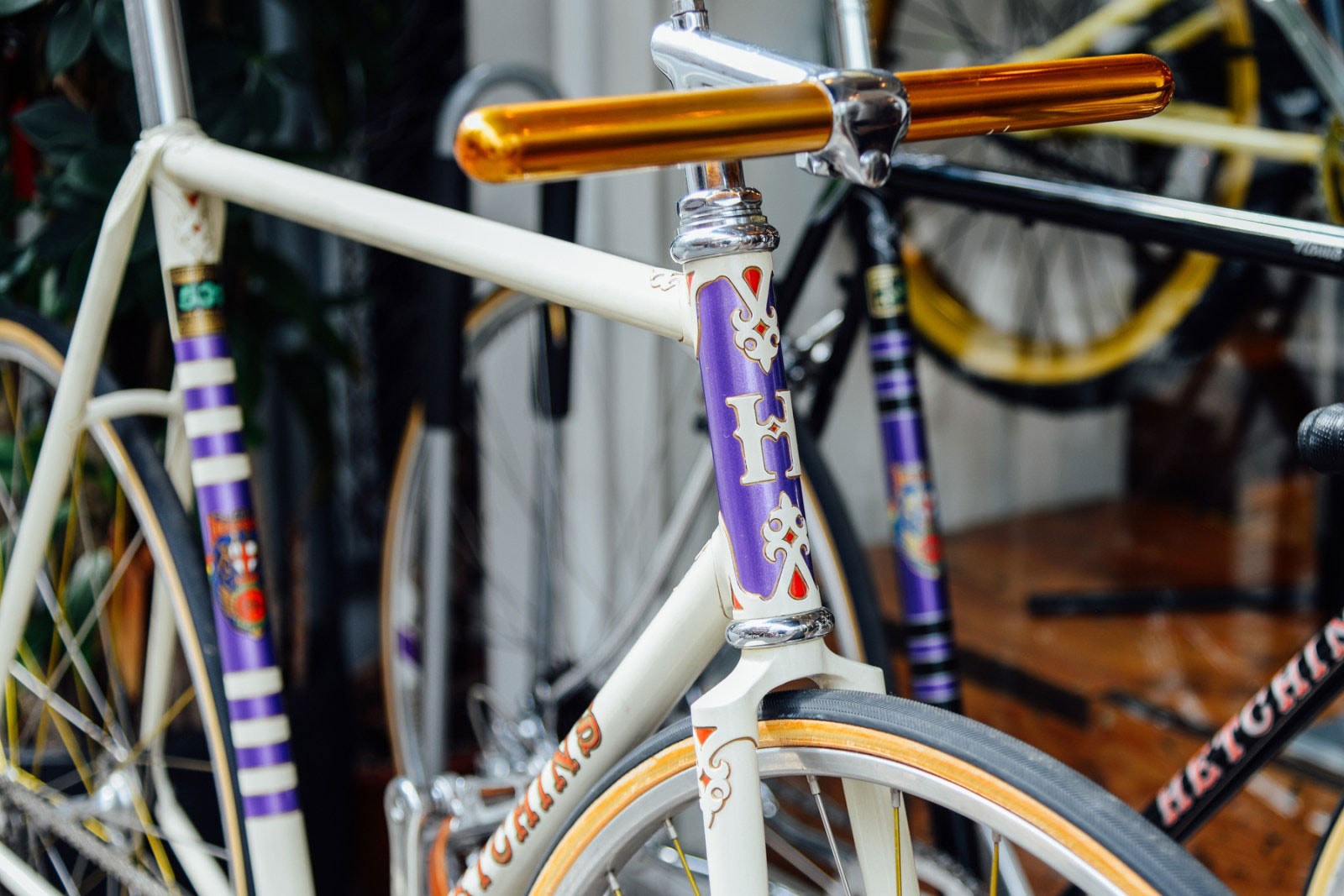 4 of 4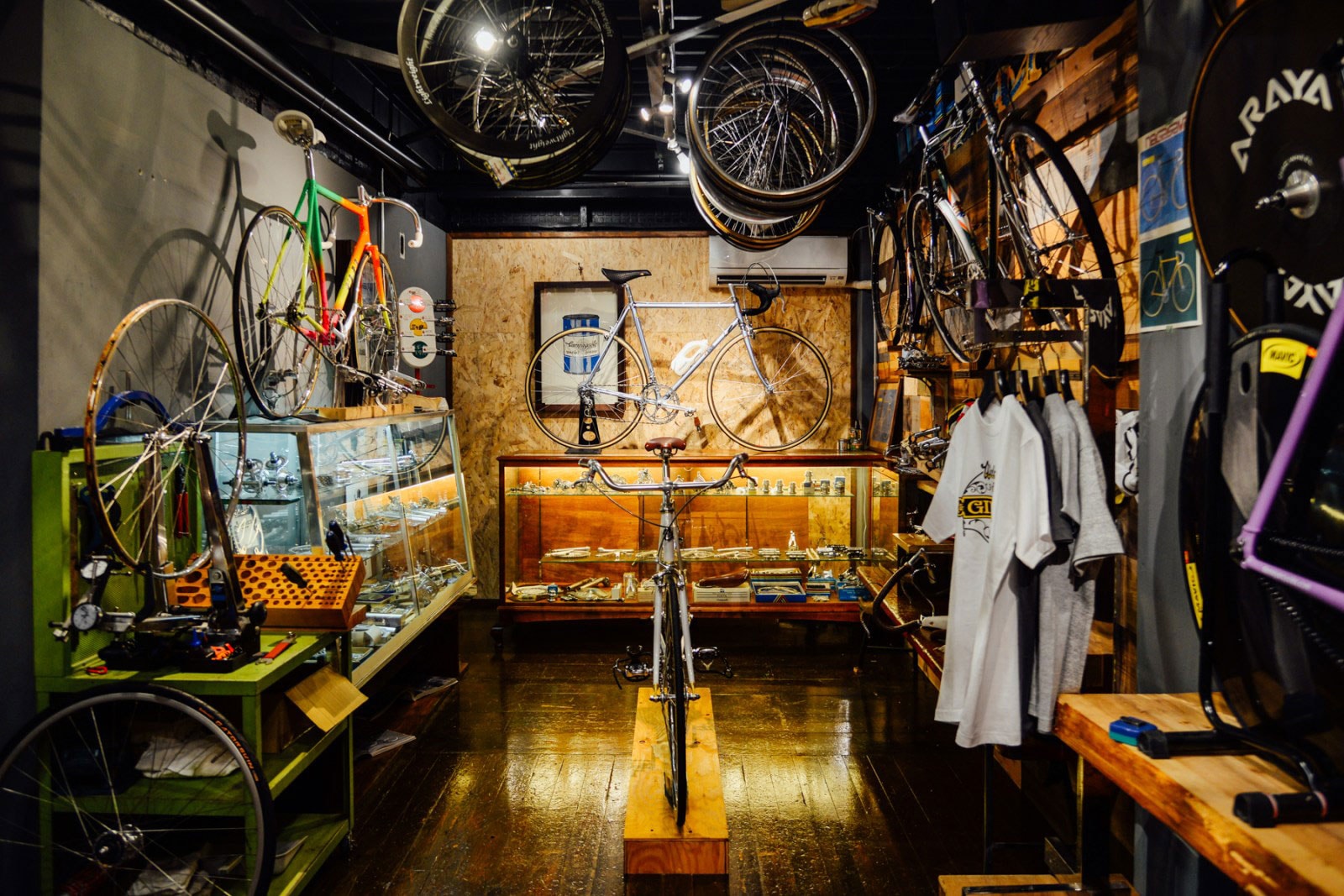 Originally just a bicycle workshop, Australia-born Rene Spudvilas and his crew at GIRACHA took up a new space and function following the closure of Streamer Coffee's Osaka location. As a true community staple, the shop offers a quick coffee-to-go for the daily commute or a laid-back space to catch up with friends in Minamihorie, just opposite the city's The North Face store. Bikers will undoubtedly be impressed with the GIRACHA's selection of Japan-made and overseas frames, in addition to some rare vintage parts collected by the dedicated staff members.
Address: 1-21-9 Minamihorie, Nishi-ku 1F
HUF Osaka
1 of 5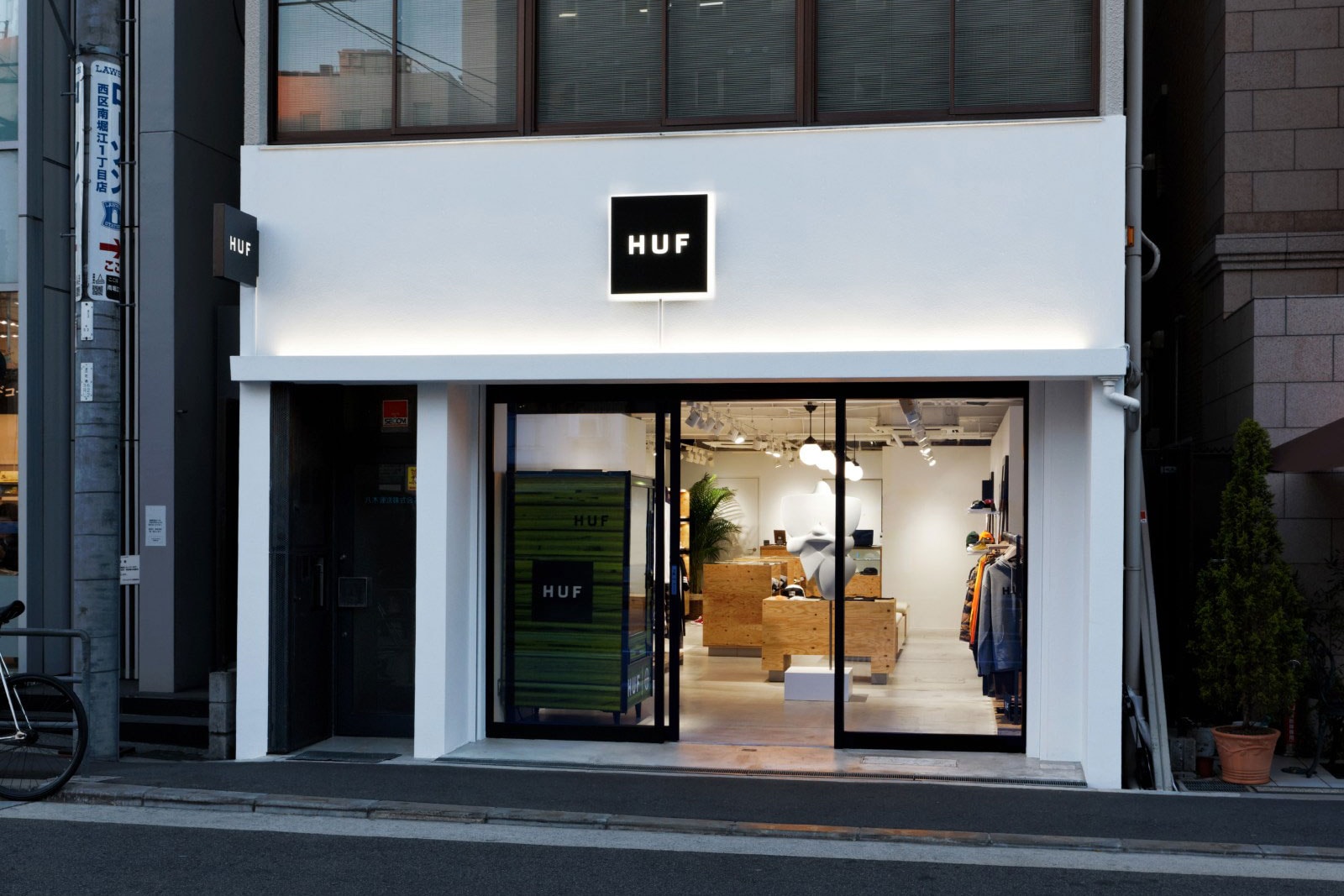 2 of 5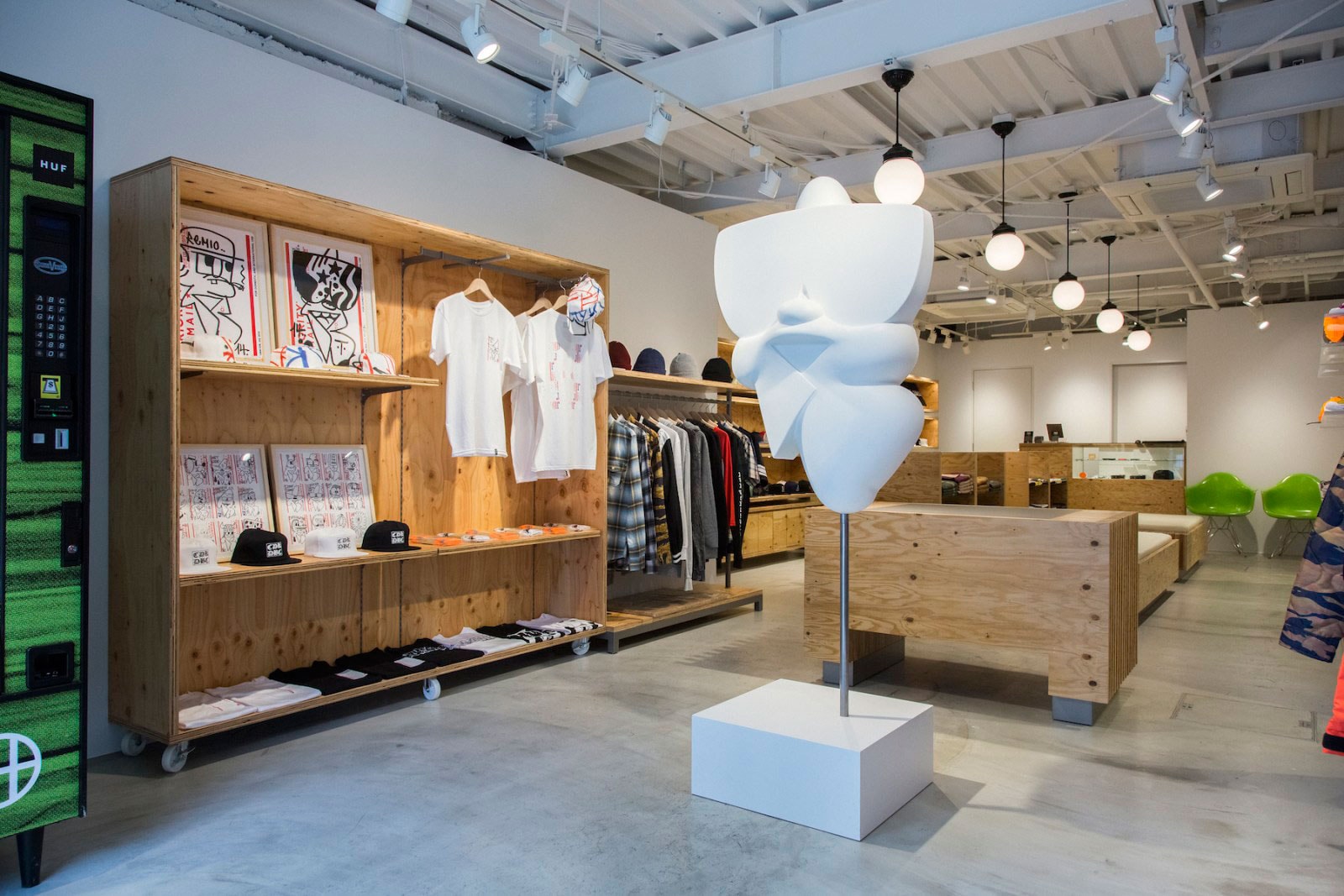 3 of 5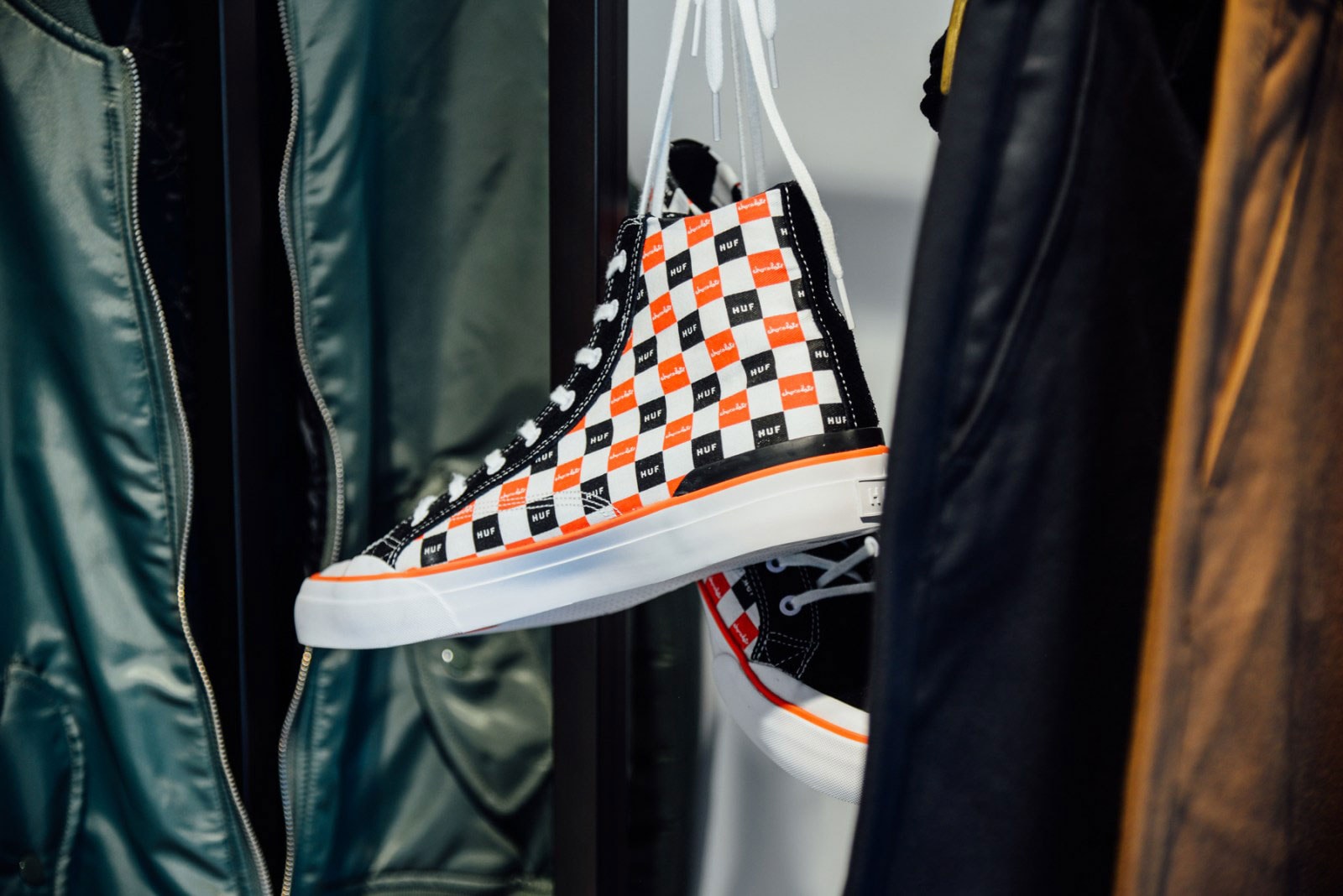 4 of 5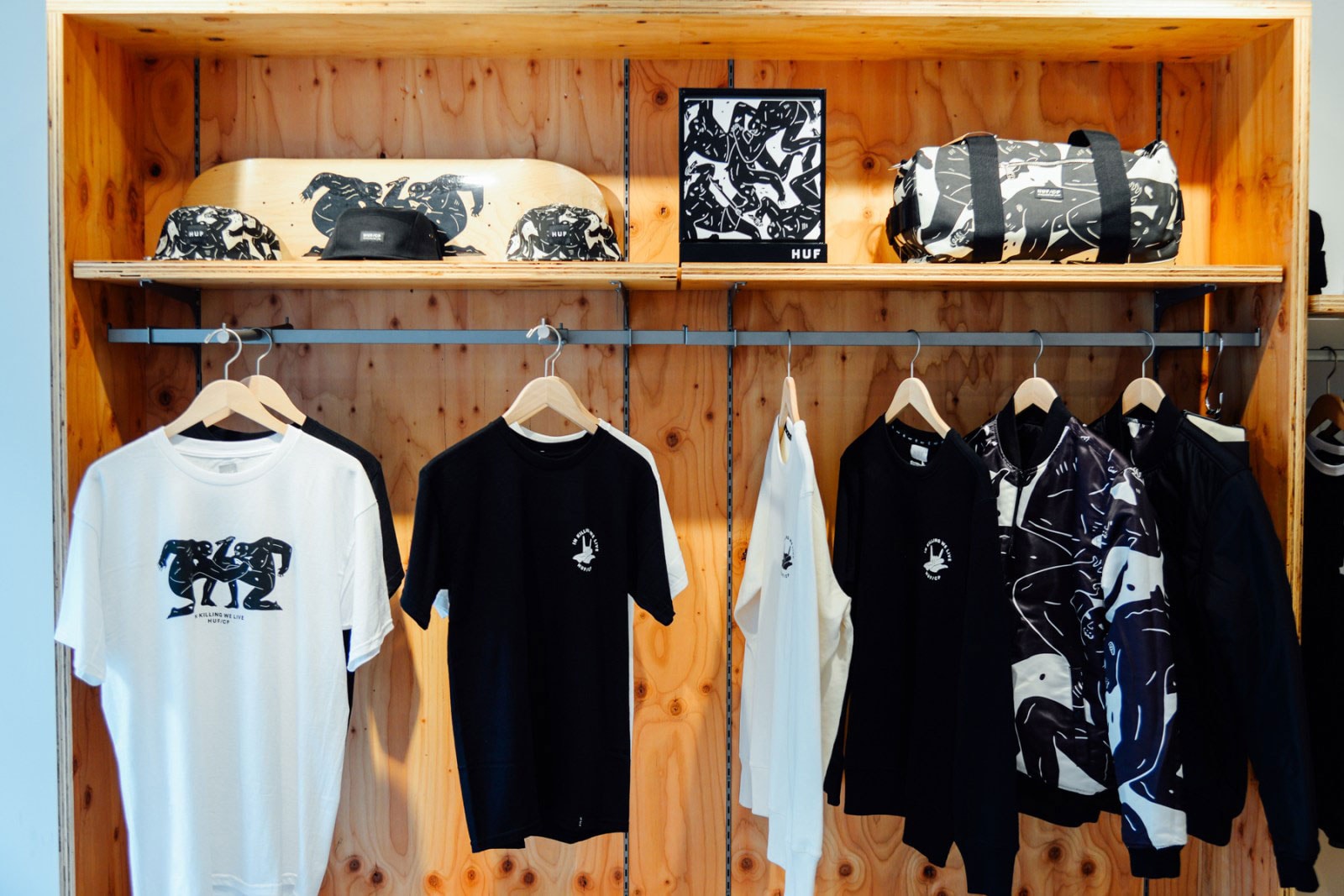 5 of 5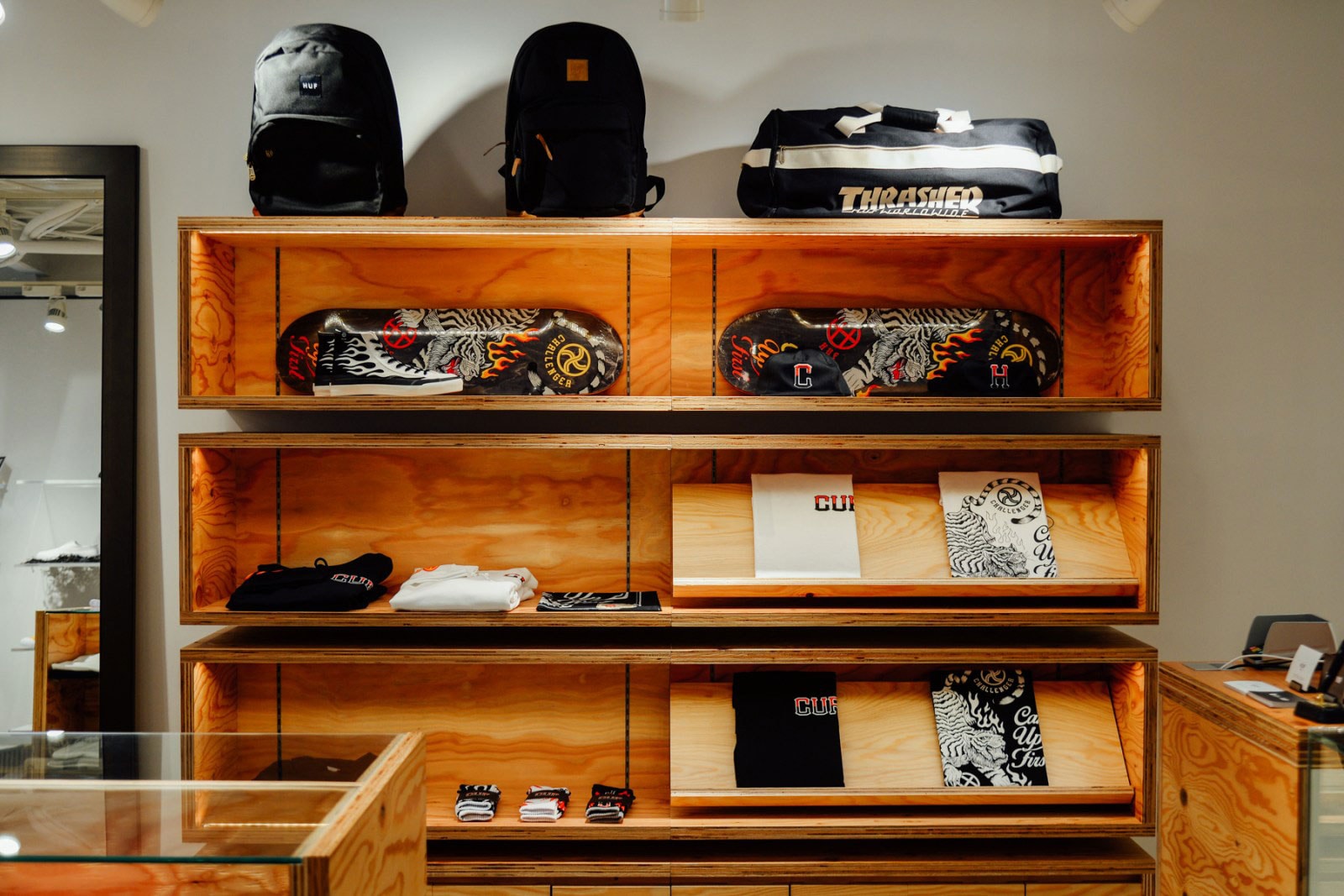 HUF opened up the doors to its Osaka location in the March of this year. Much like the brand's Tokyo flagship, the space's concrete floor is juxtaposed with wooden and industrial-style fixtures, giving it a laid-back atmosphere frequented by many of the city's skaters and youth. Works by Norwegian artist REMIO are placed strategically throughout the store as well. If you've looking to relax and pick up some new gear, the HUF store and surrounding Minamihorie area isn't a bad place to start.
Address: 1-16-4 Minamihorie, Nishi-ku
Hunky Dory
1 of 6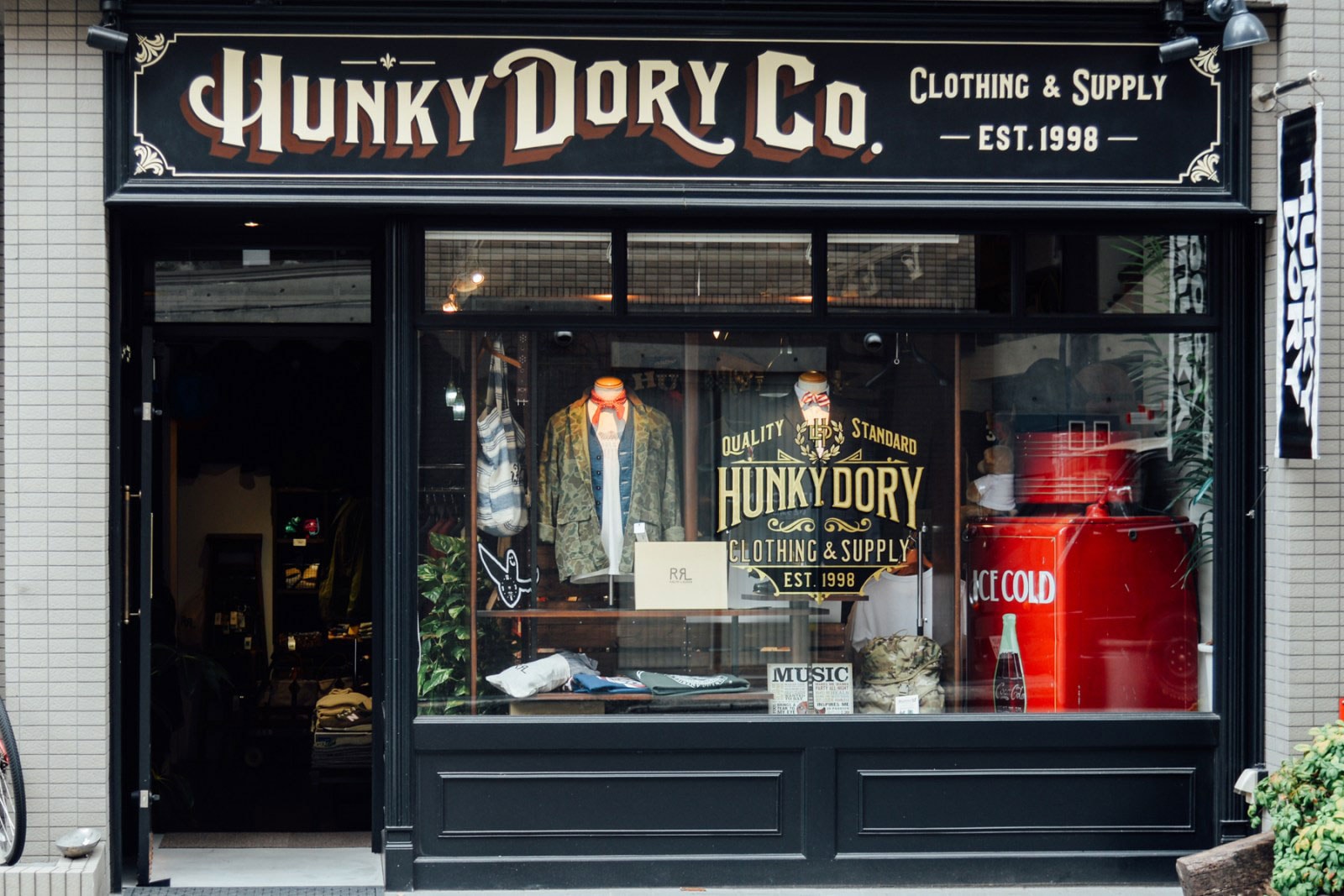 2 of 6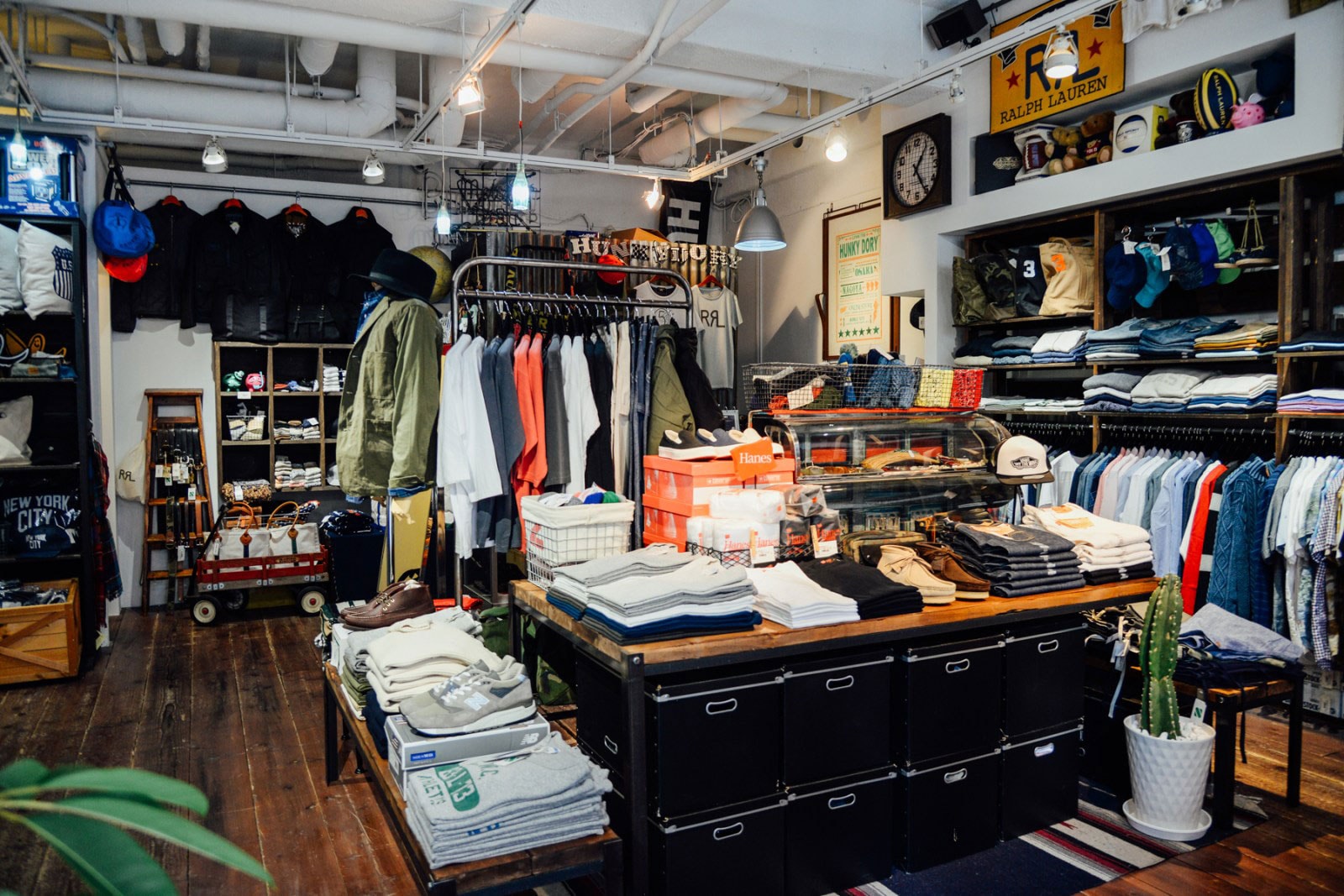 3 of 6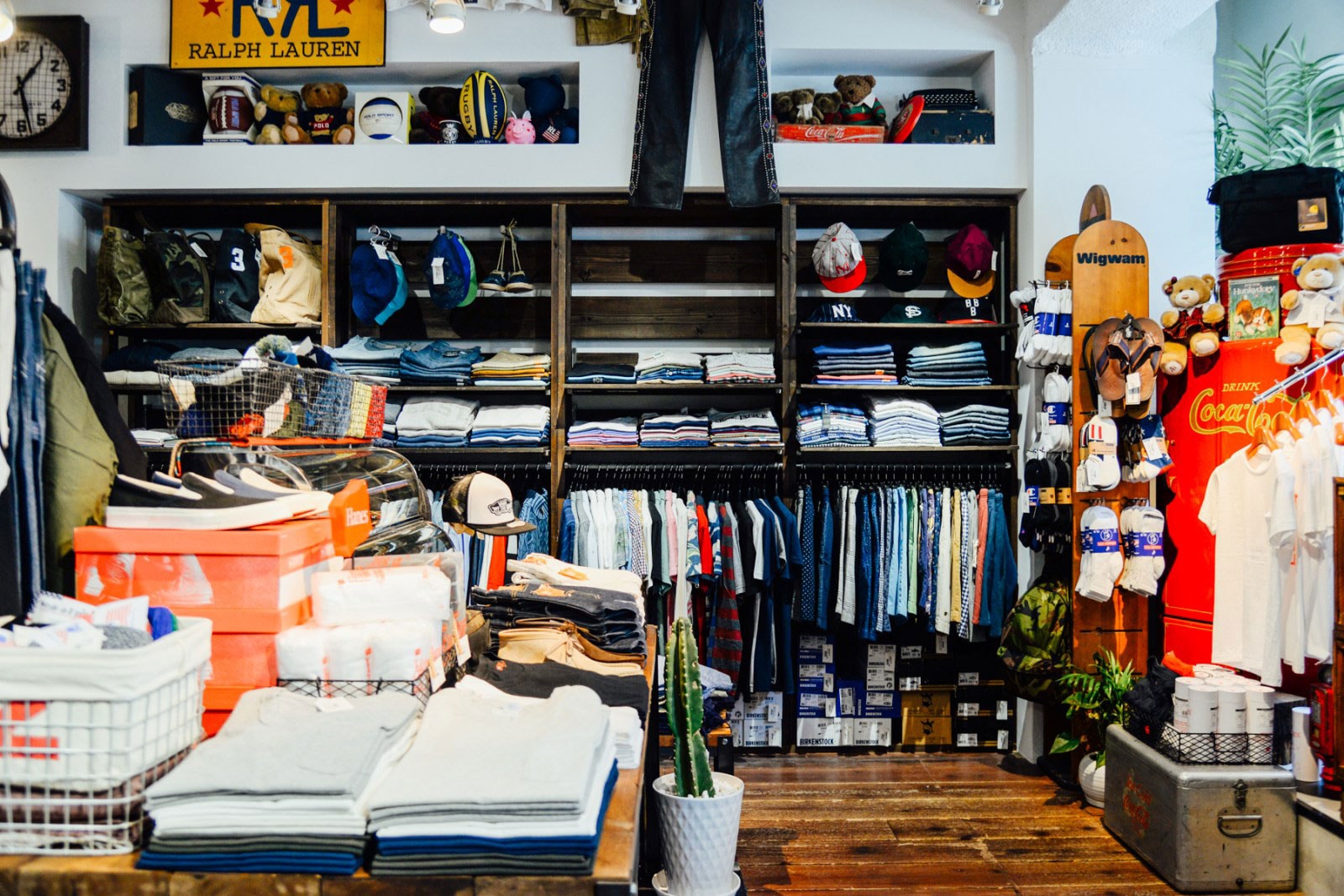 4 of 6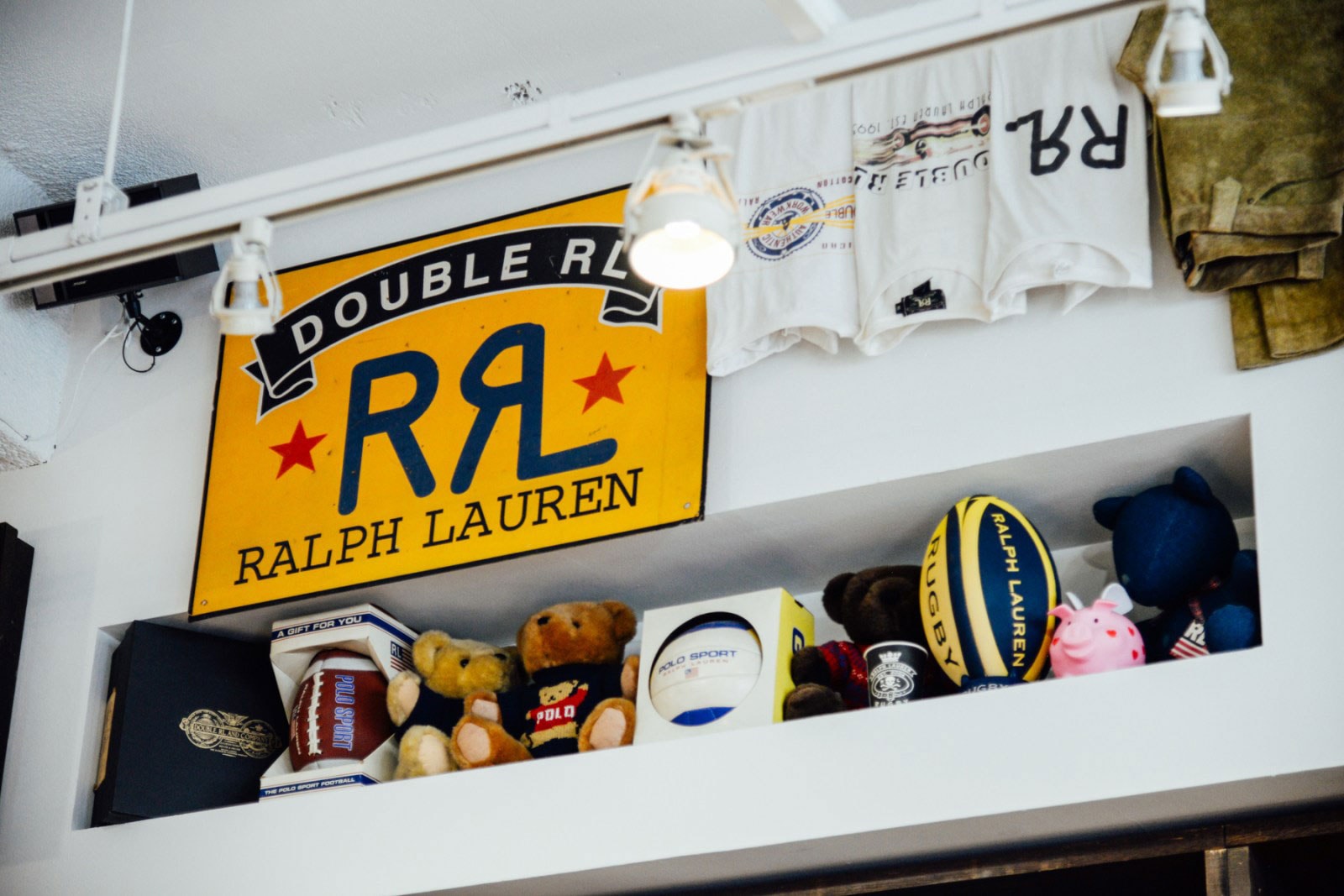 5 of 6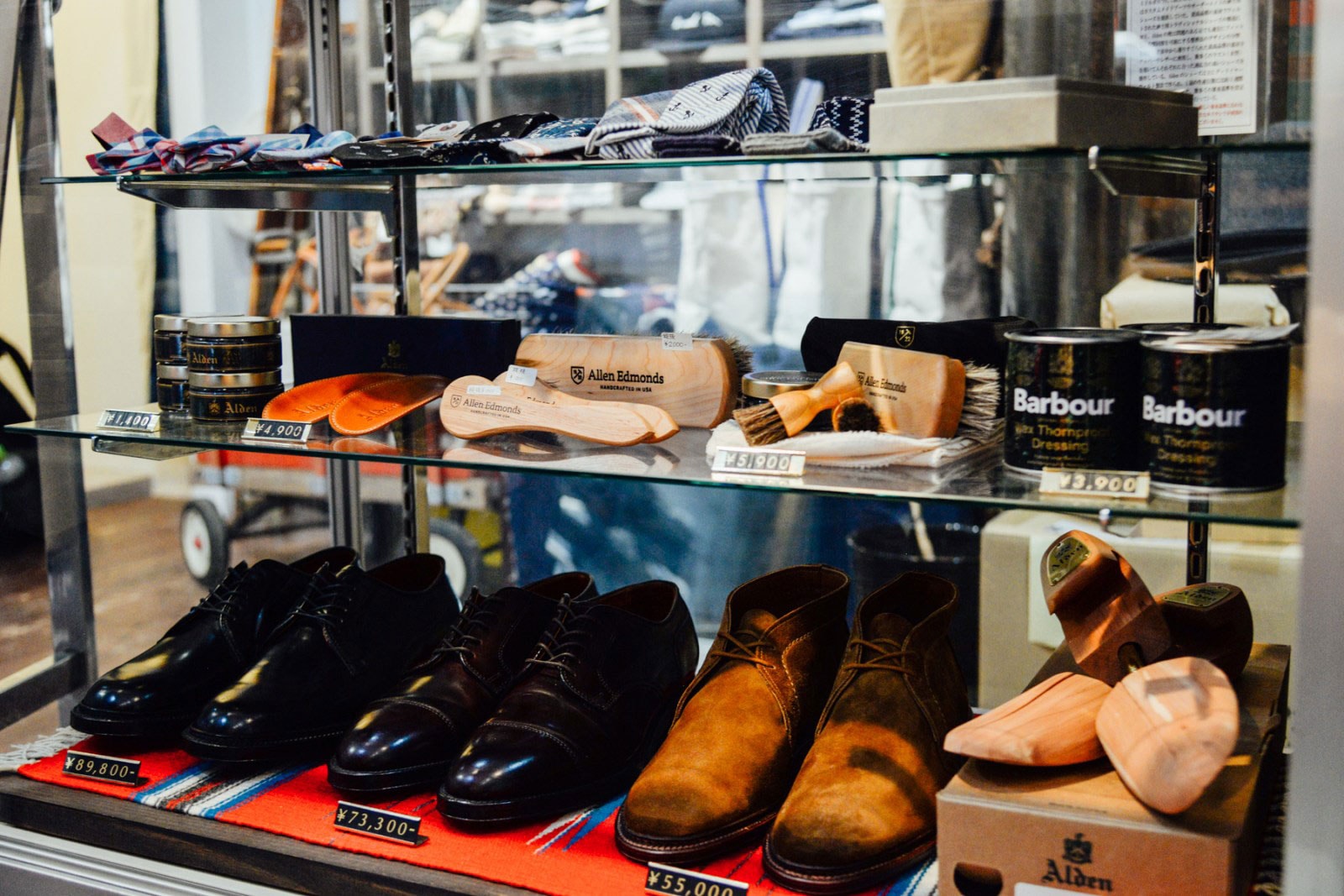 6 of 6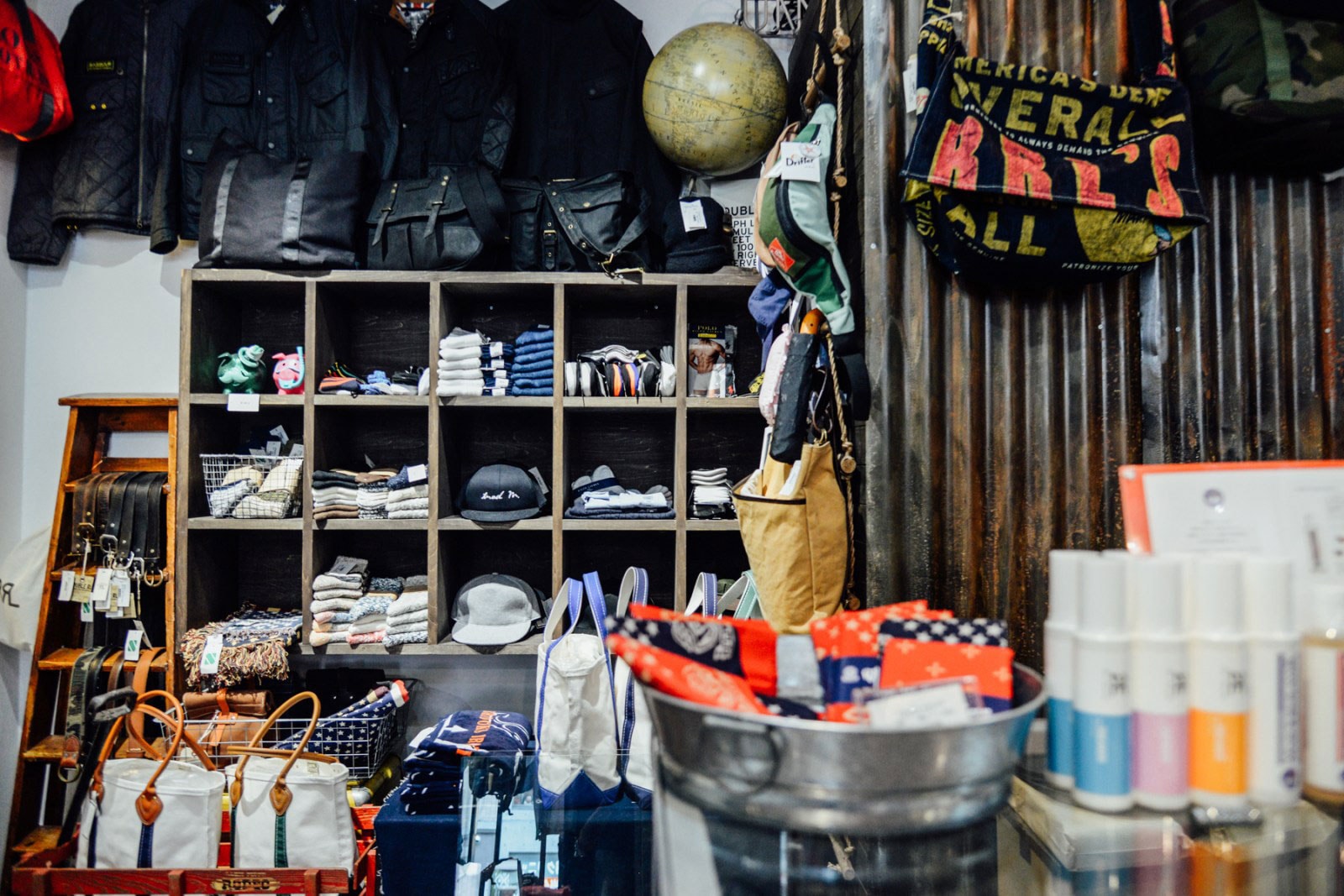 Hunky Dory is celebrating its 18th anniversary this year, an impressive feat for any independent retail establishment. The store was initially an importer of overseas brands, but then tried its hand at curating menswear on its own. A true OG in the city's scene, H.D. is a specialist when it comes to classic American selects, namely Ralph Lauren, RRL, J.Crew, Converse, Dickies and Champion. In addition, storage manager Mr. Tsukamoto's wealth of knowledge on Osaka's streetwear and skateboarding culture makes it that much more of an intriguing shopping destination as well.
Address: 1-20-20 Minamihorie, Nishi-ku 1F
INC & SONS
1 of 6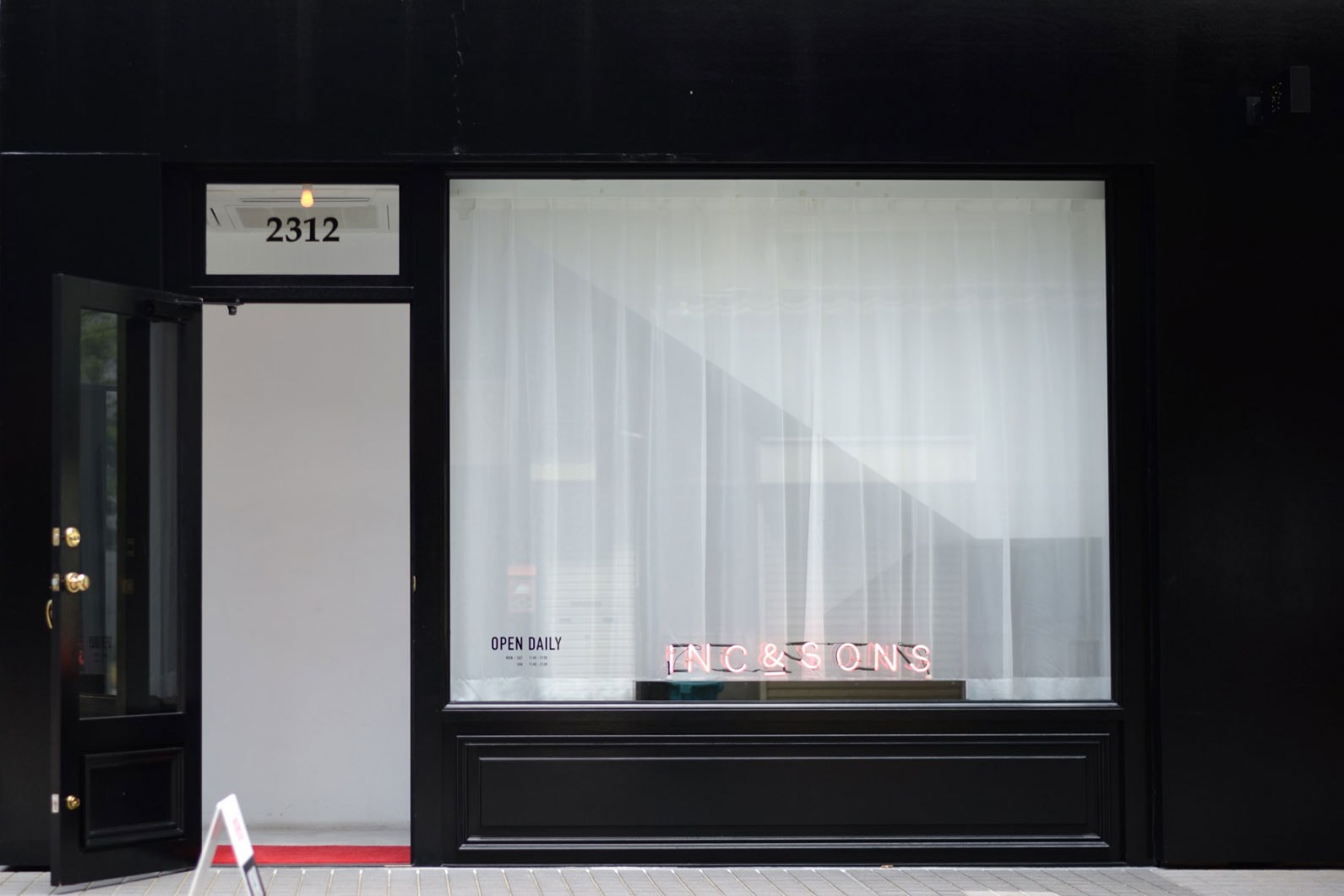 2 of 6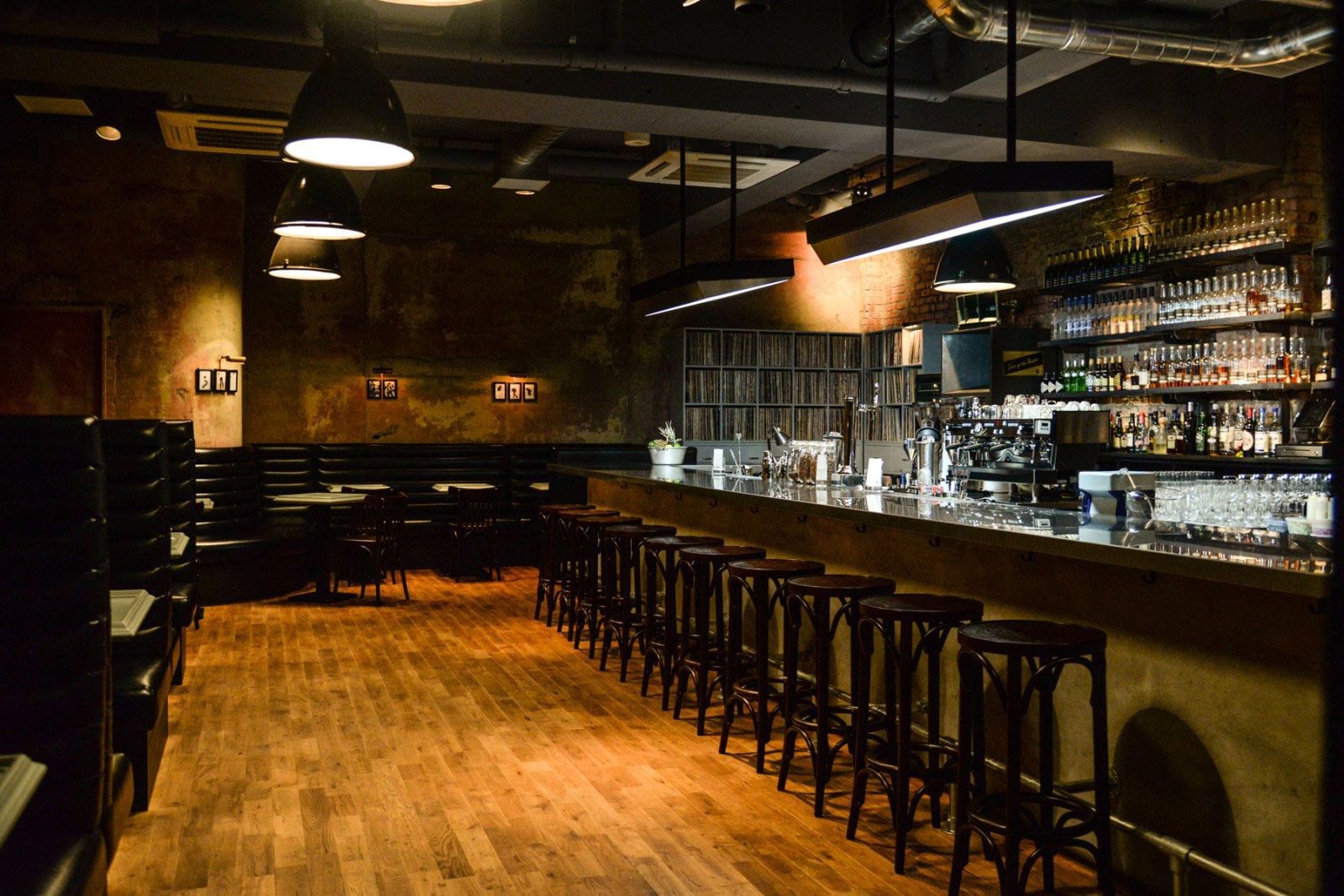 3 of 6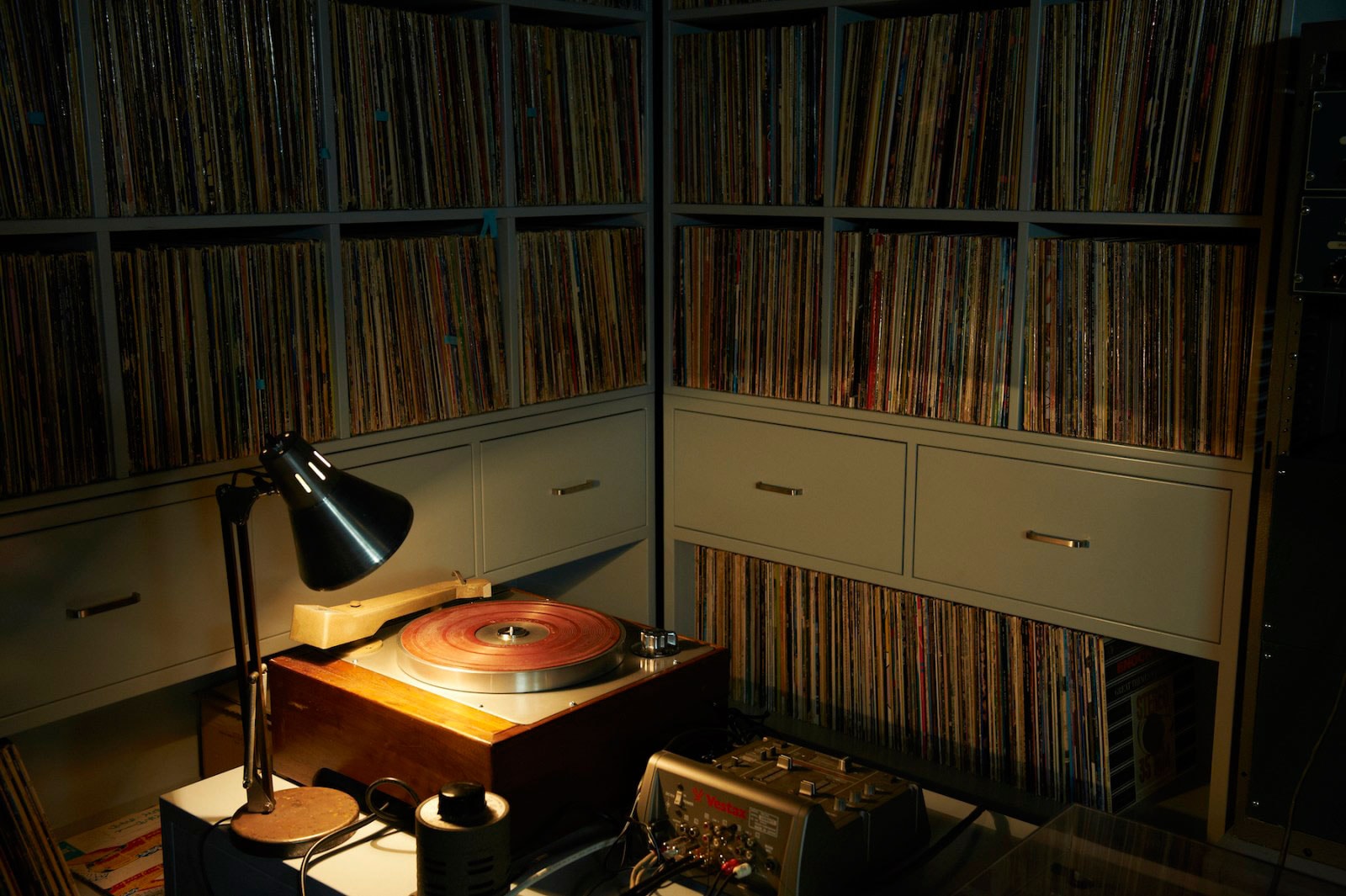 4 of 6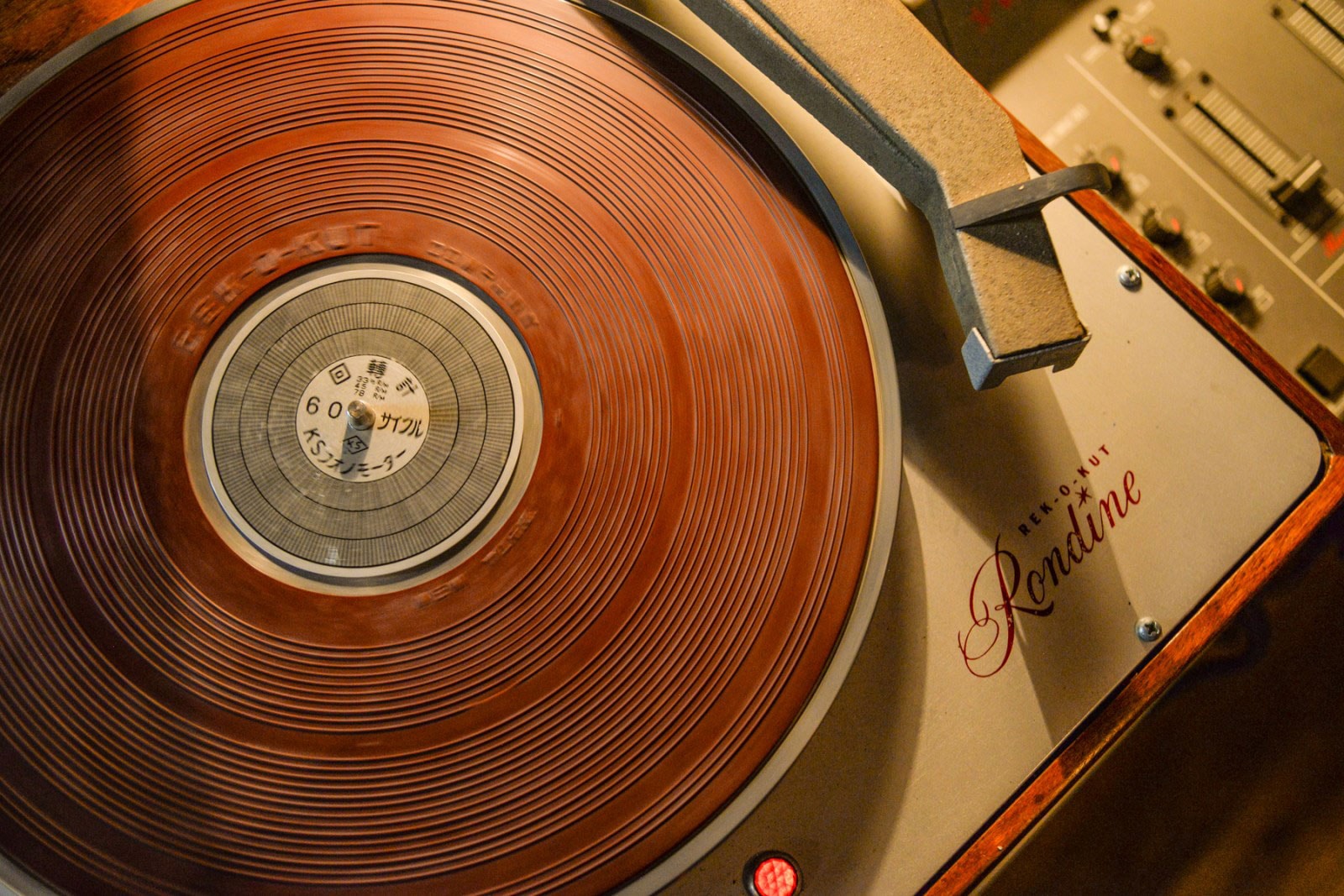 5 of 6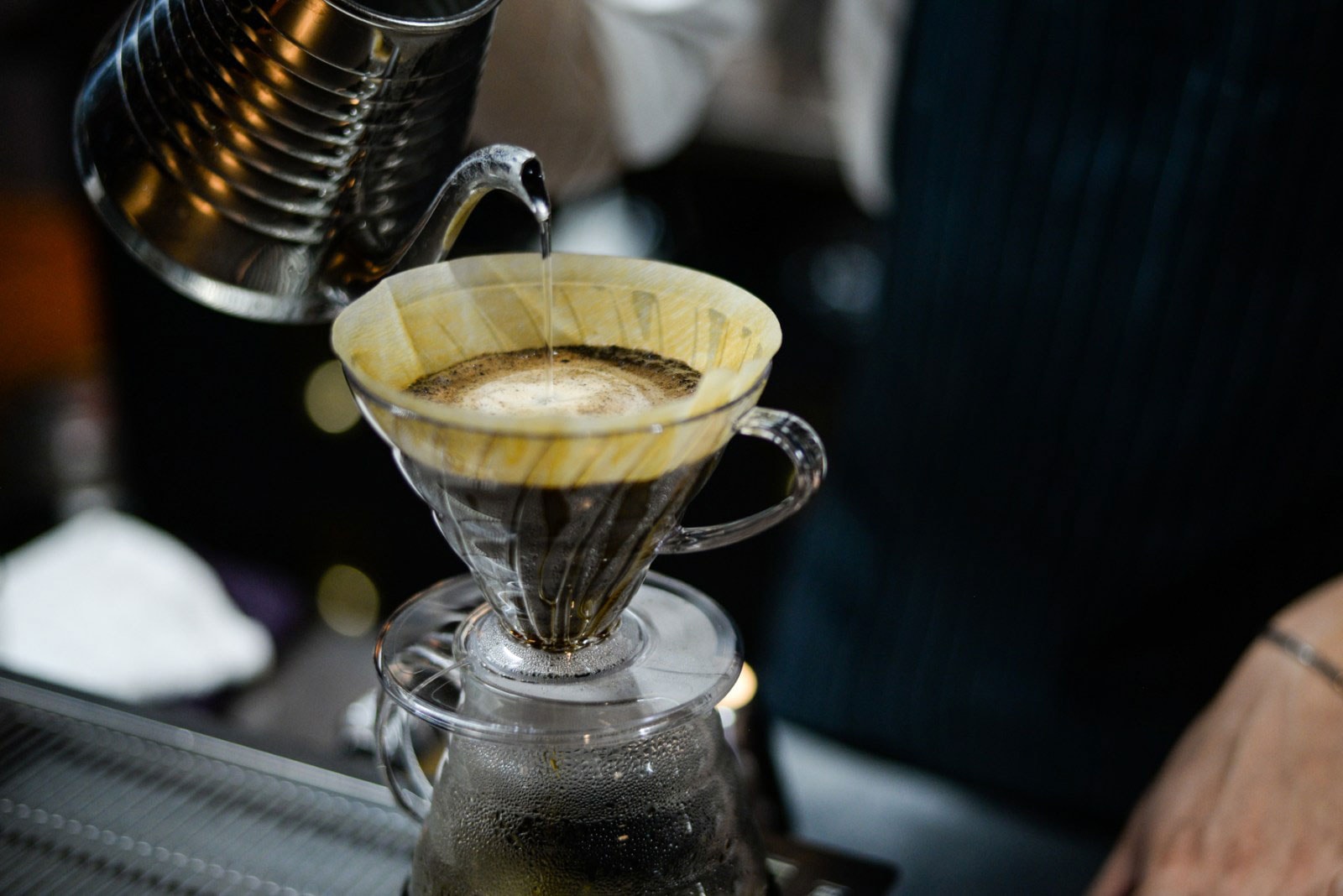 6 of 6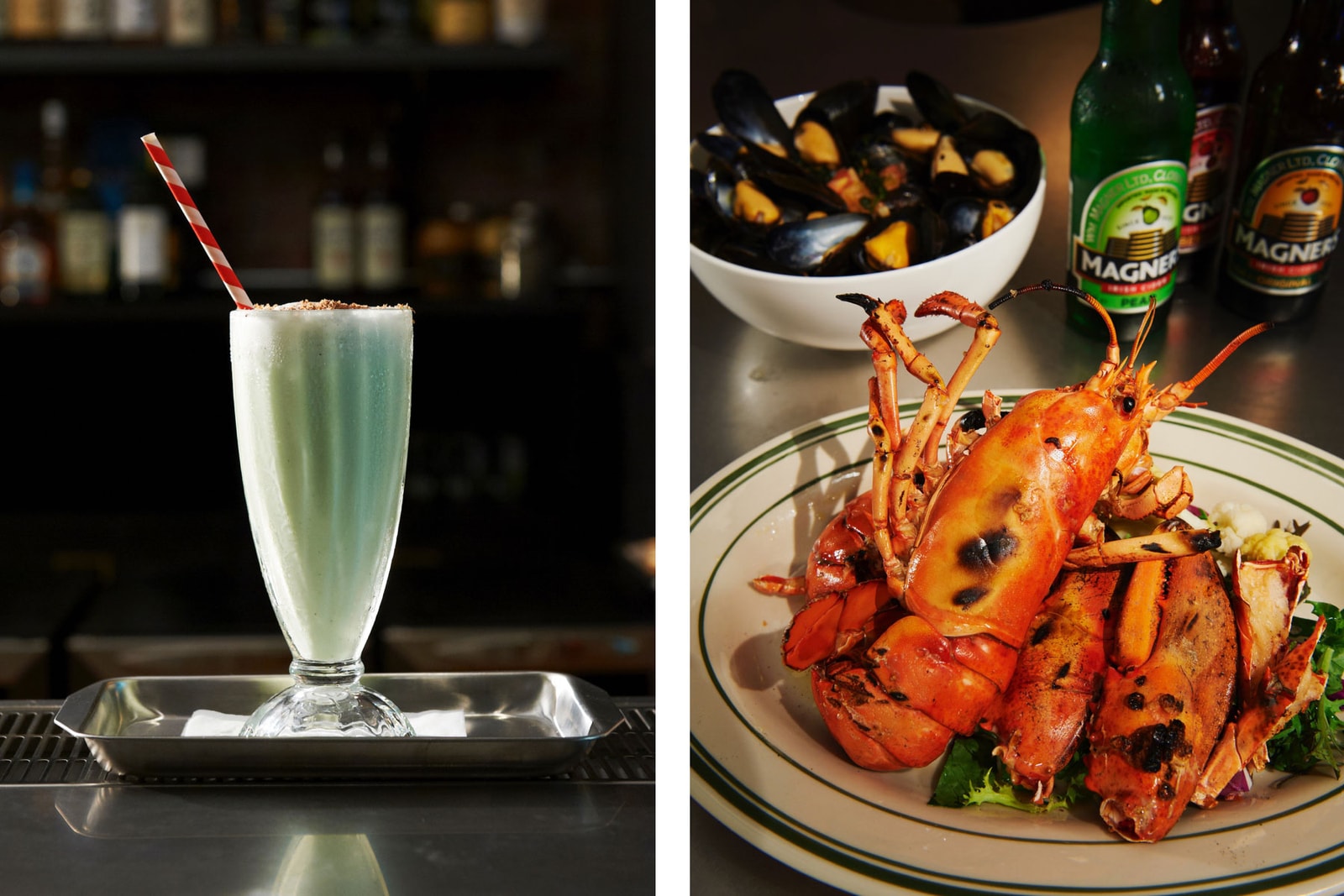 Despite only opening in May 2016, and perhaps even more surprisingly away from the Shinsaibashi or Umeda areas in Kitahama, INC & SONS has already made a big impression. The "unbearably cool" interior, as one of our guides described it, is a mix of modern and classic design cues, with sleek counter tops and lighting fixtures that are juxtaposed with Old English furniture and a stunning 2,500 vinyl selection that plays soothing music throughout the day. A sister store of Kobe's "BAR Inc," the establishment mainly serves as a café by day, but it shouldn't overshadow the delicious cocktails and in-house whiskey blends that are served during the evening. The food menu doesn't disappoint either, with steak and lobster dishes in particular standing out.
Address: 2-3-12 Awajicho, Chuo-ku B1F
Pigsty
1 of 5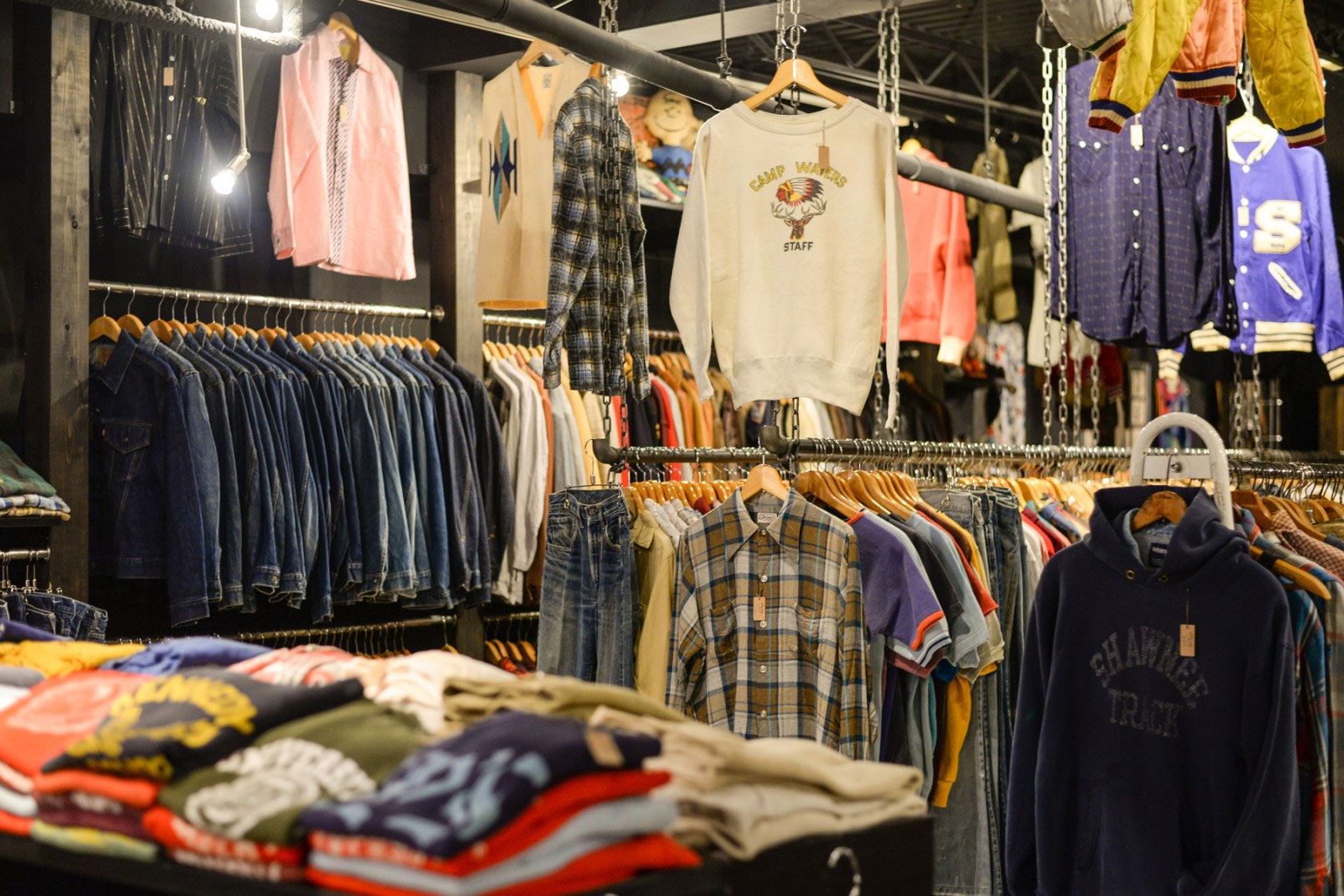 2 of 5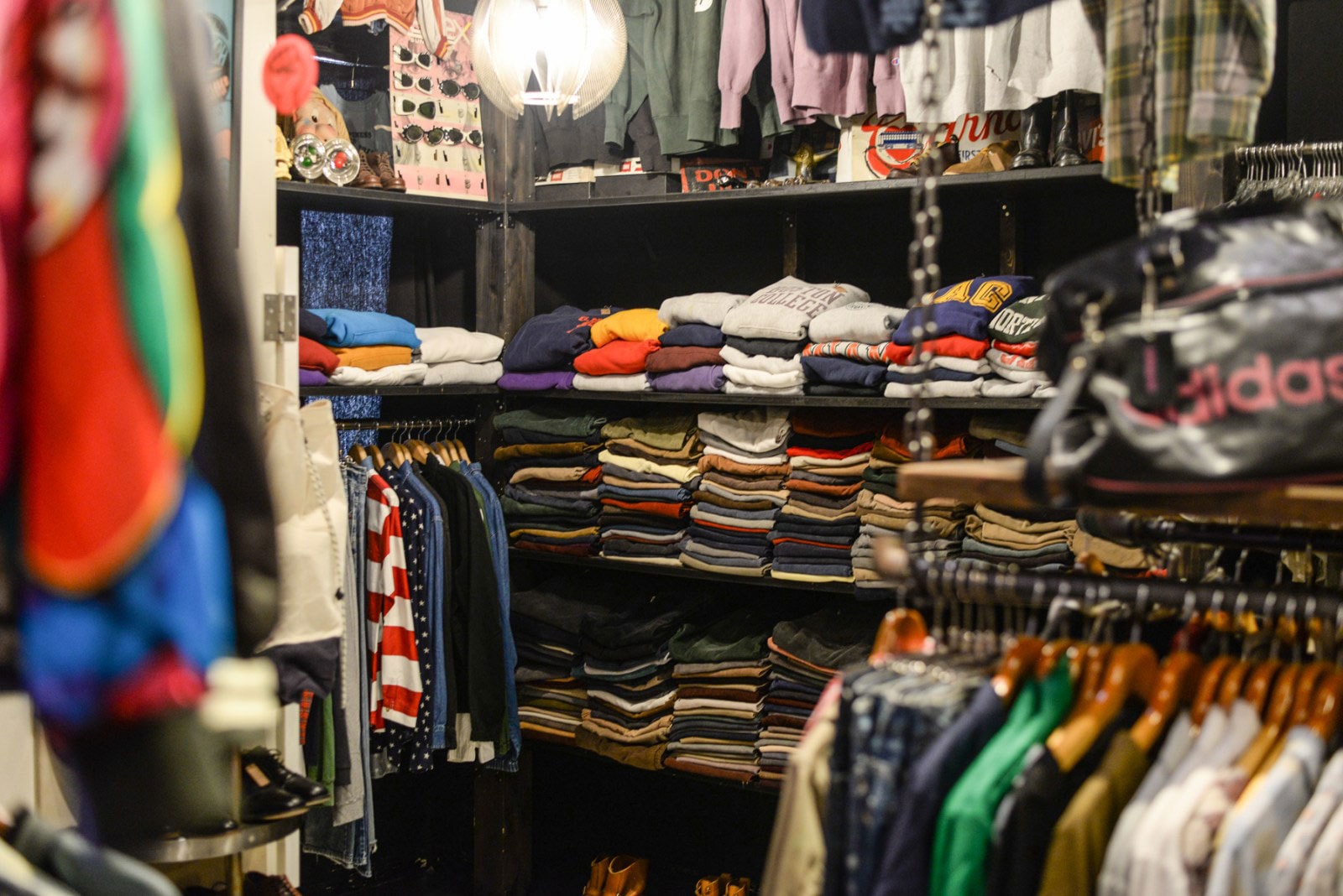 3 of 5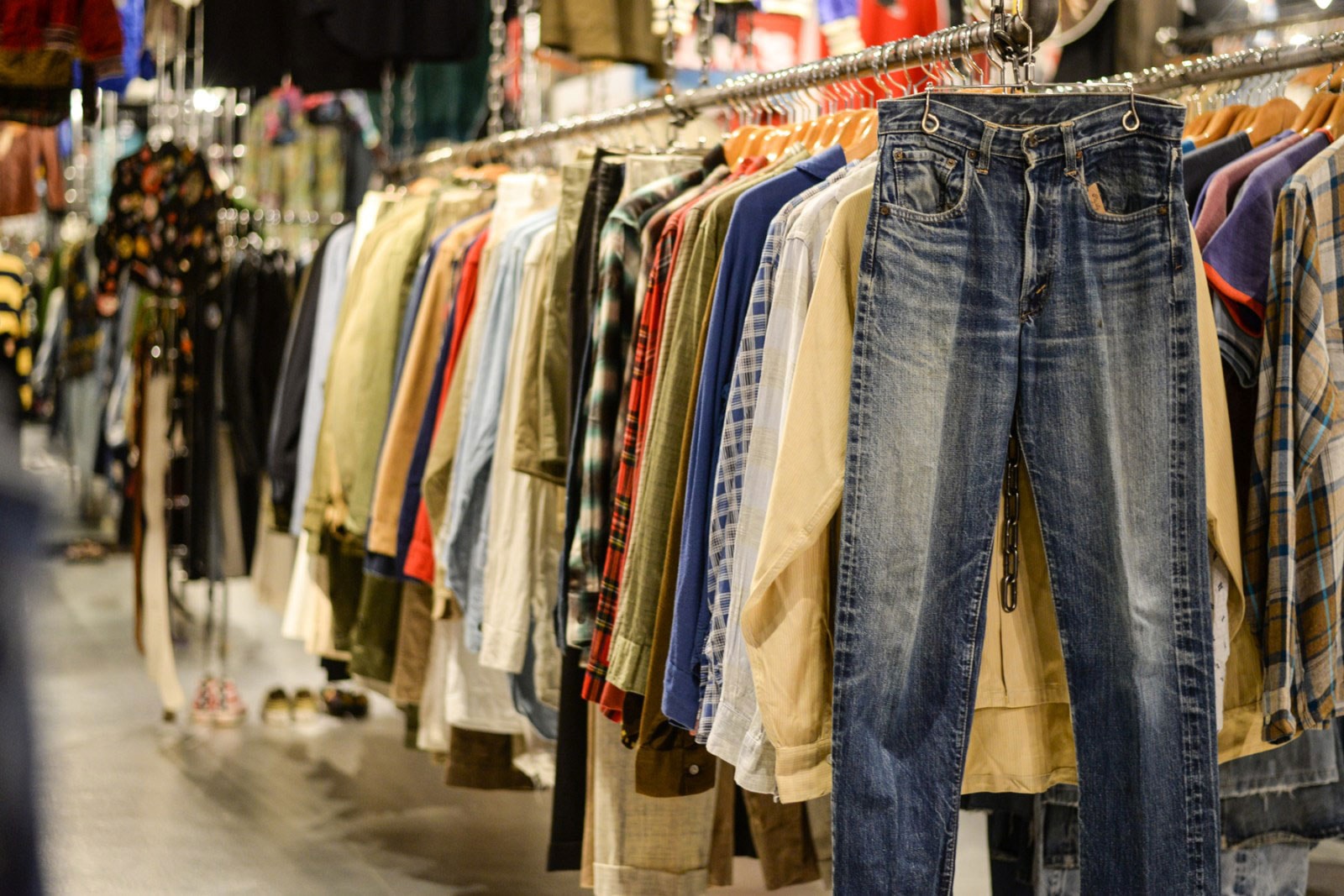 4 of 5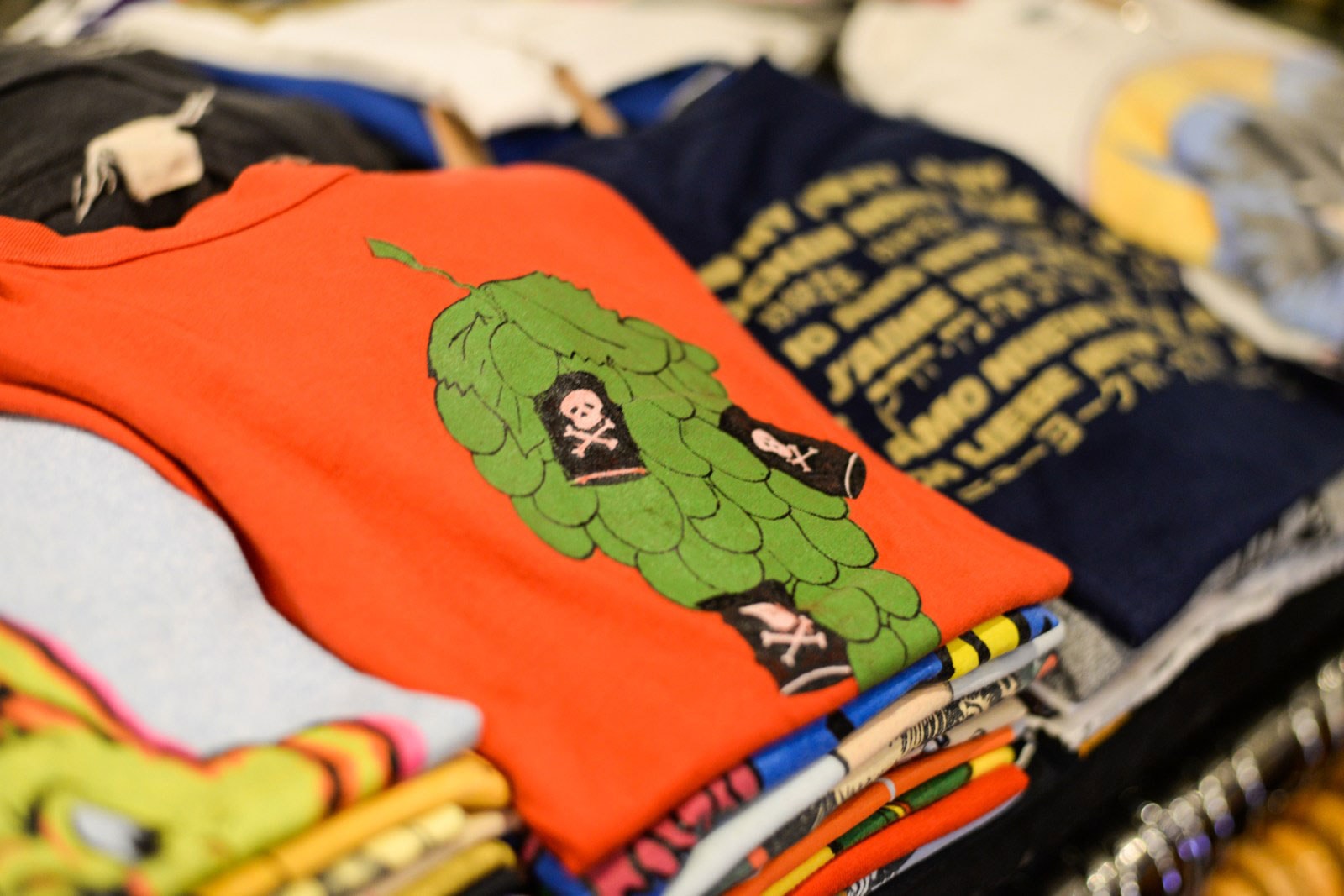 5 of 5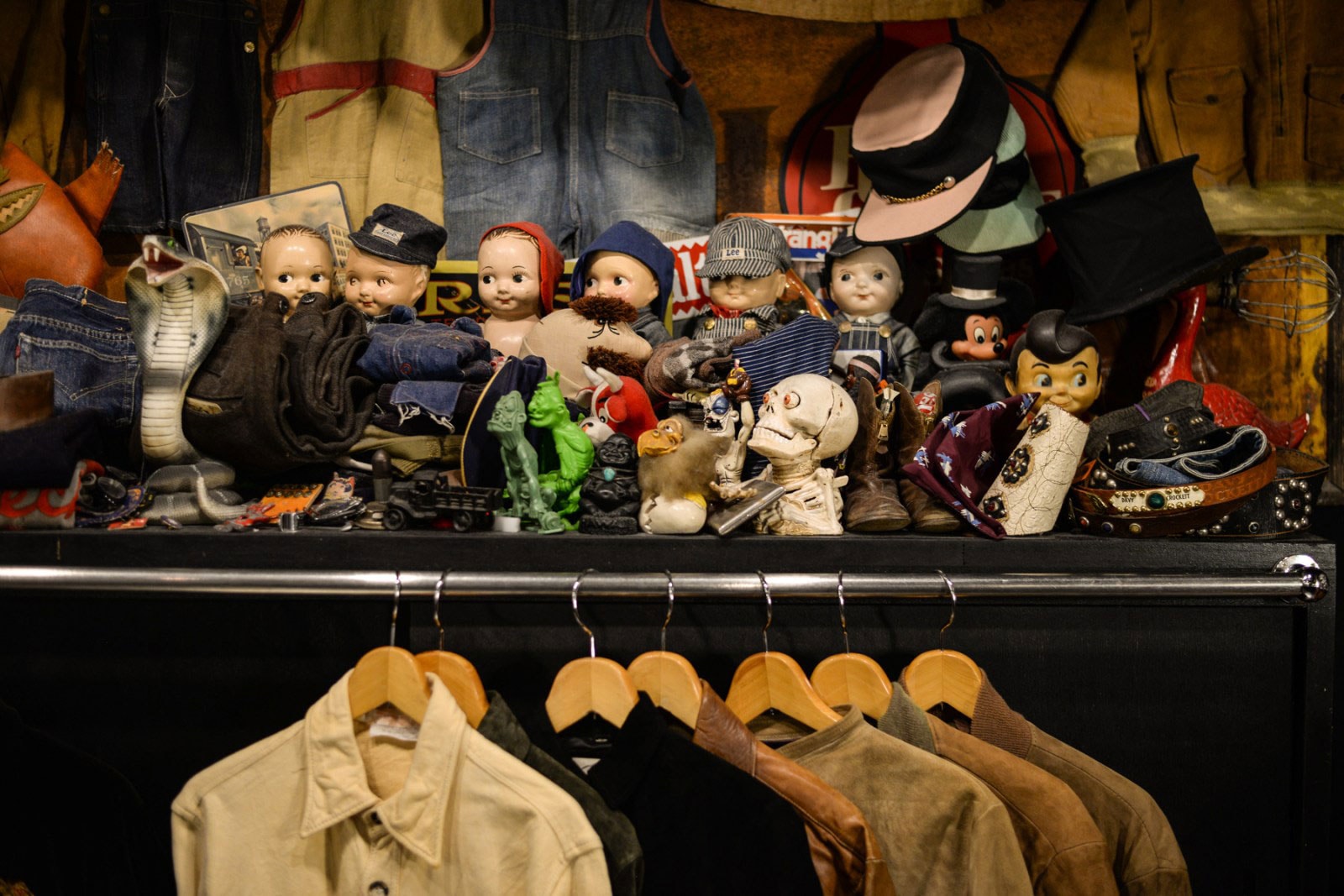 Founded in 1999, Pigsty sits in the bustling retail and entertainment area of Amerikamura, better known to locals as "Ame-mura." Though the store has since opened another location in Osaka, and a third along Tokyo's famed "Cat Street," the original store in Higashi Shinsaibashi captures the vintage essence the best. Pigsty's experienced buying team often travels abroad to the States, bringing in a steady flow of goods from the East Coast for all three locations, which is why it frequently attracts thrift store lovers from around the city and beyond. With a rich selection of men's, women's and children's styles, in addition to a bunch of miscellaneous goods, Pigsty is a one-stop shop for vintage aficionados visiting the city.
Address: 1-7-14 Nishi-Shinsaibashi, Chuo-ku 3F
TITY
1 of 5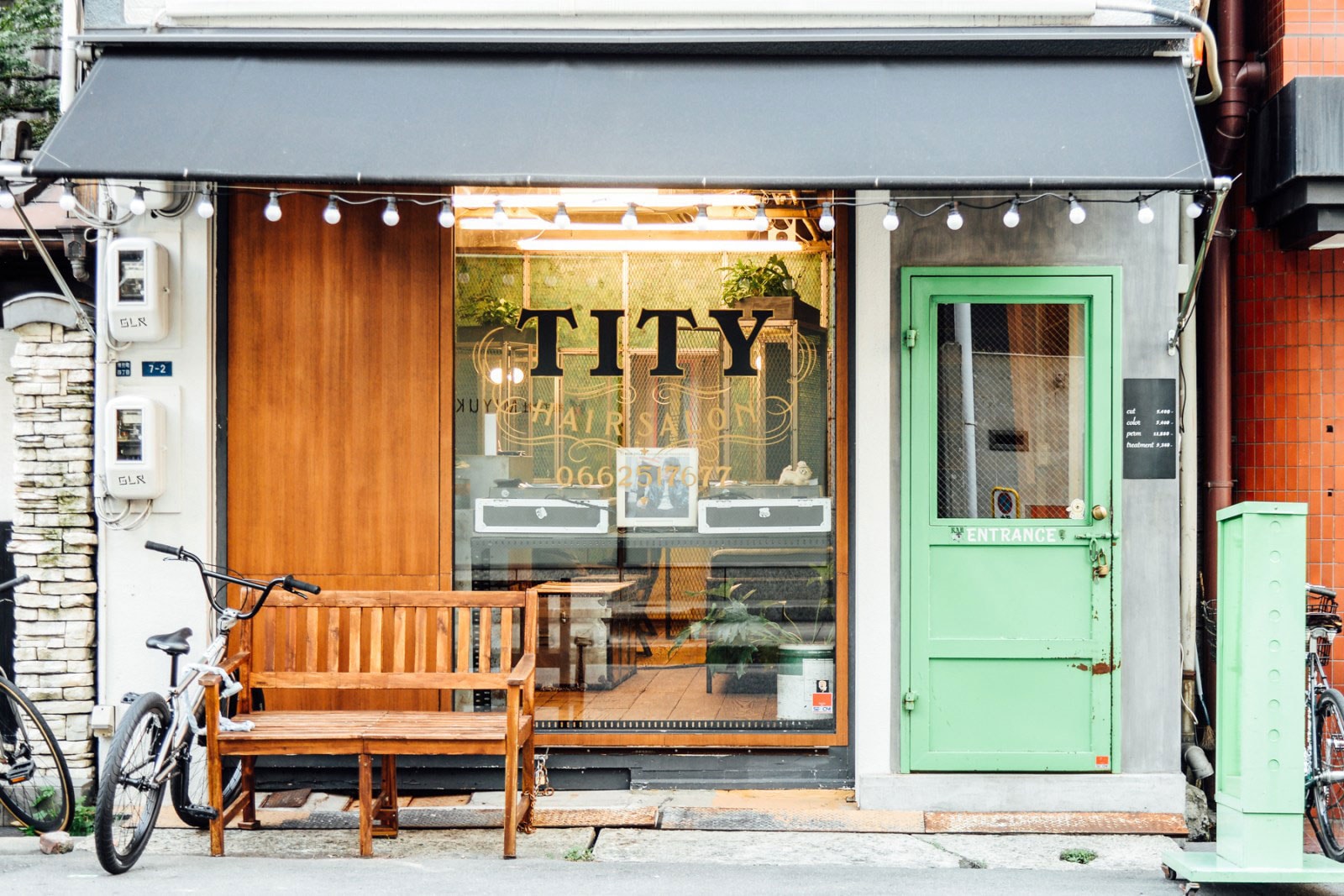 2 of 5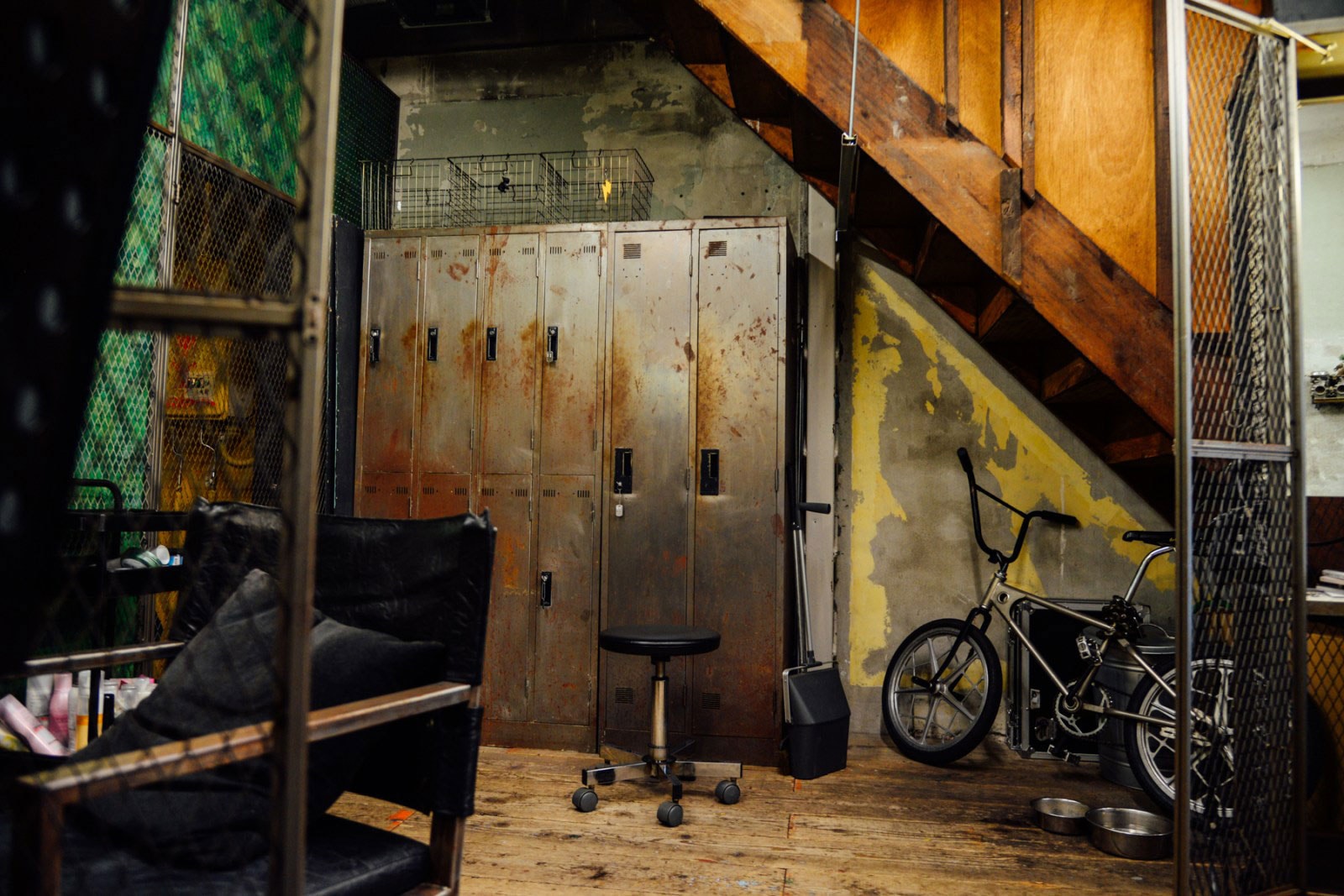 3 of 5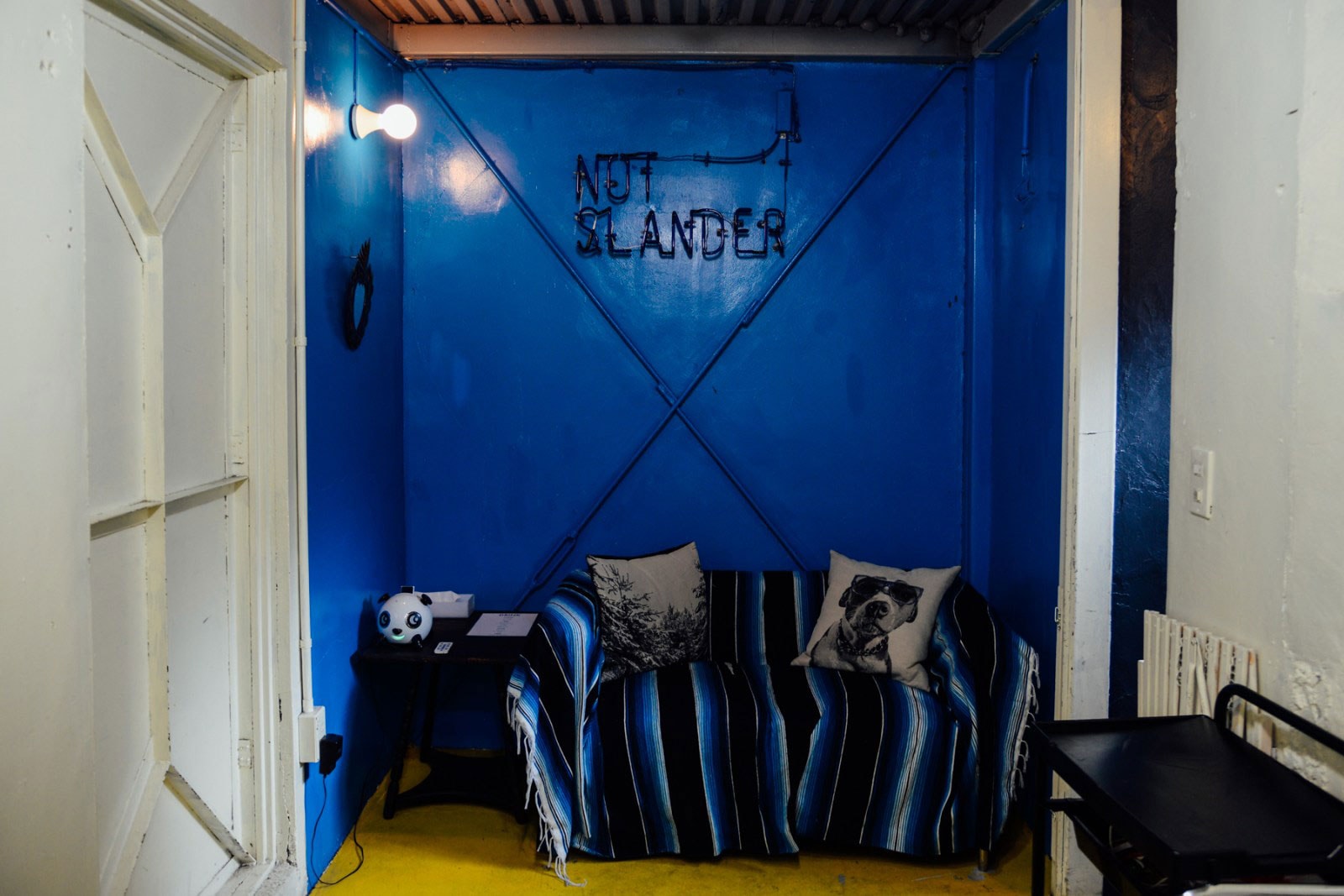 4 of 5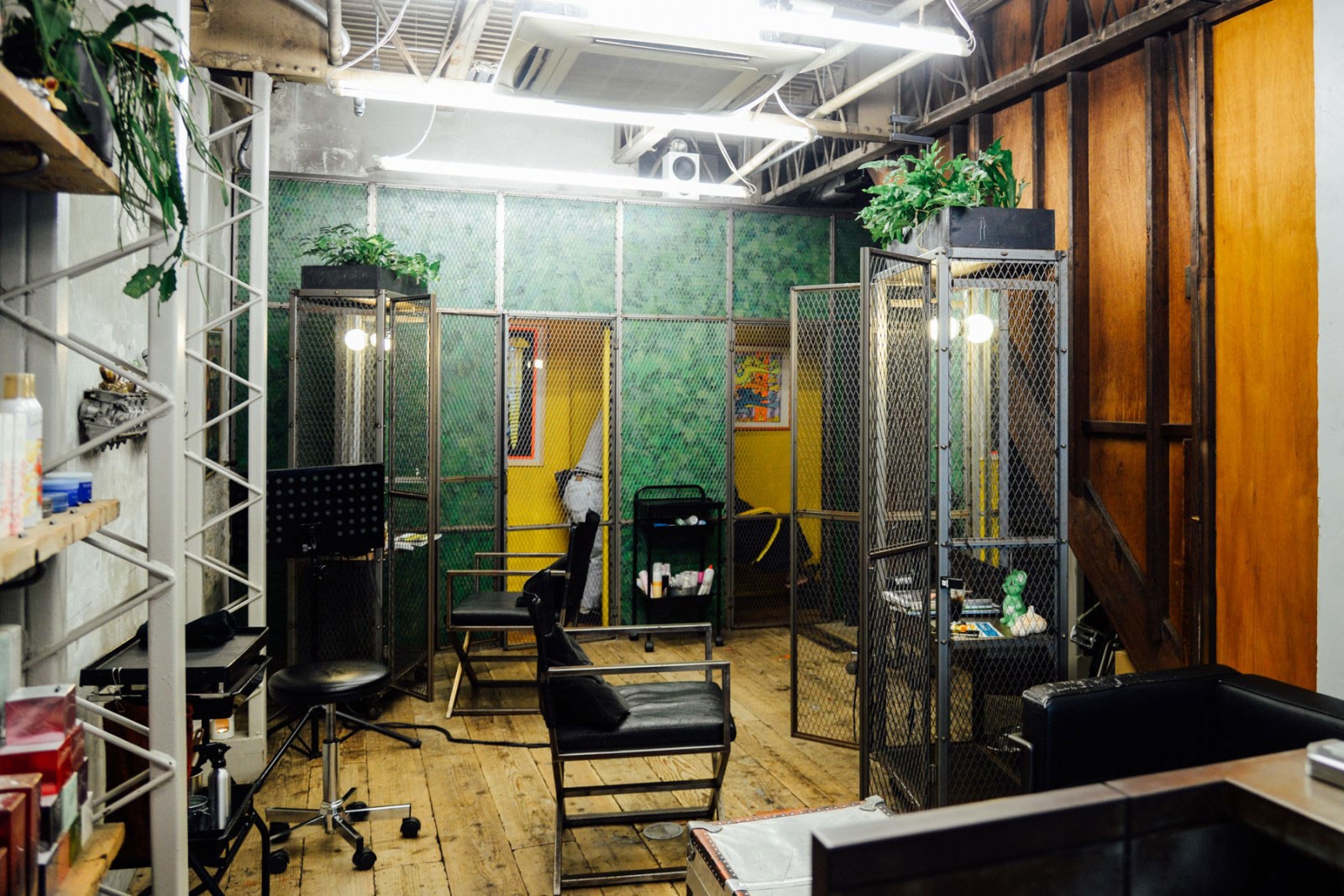 5 of 5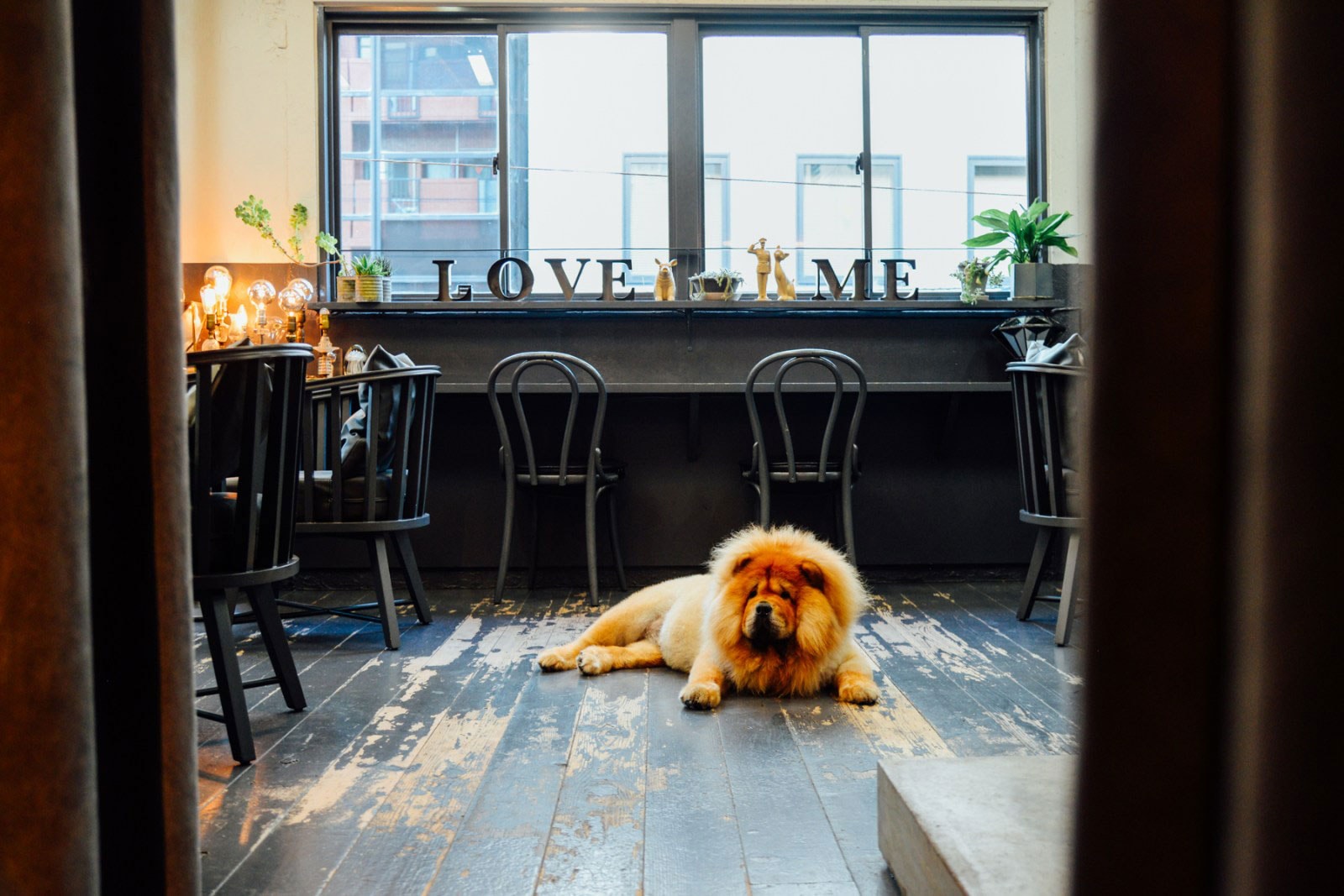 In case you're in the need of a fresh cut, TITY is probably the place to go. Founded by Yasushi Yanagawa in Osaka's Minamisenba area, the four-storey establishment's large window sign and quaint green door are hard to miss, particularly in the quiet road which it's tucked away on. With the help of three other stylists and Rau, a massive dog bearing close resemblance to a lion, Mr. Yanagawa has formed a strong team with a plenty of expertise on a various styles and treatments, in a vibrant setting filled with repurposed fixtures. Starting next month, the fourth floor of the building will be home to RIPPERS OSAKA, a dedicated barber shop space.
Address: 4-7-2 Bakurocho, Chuo-ku
UNDEFEATED Osaka
1 of 6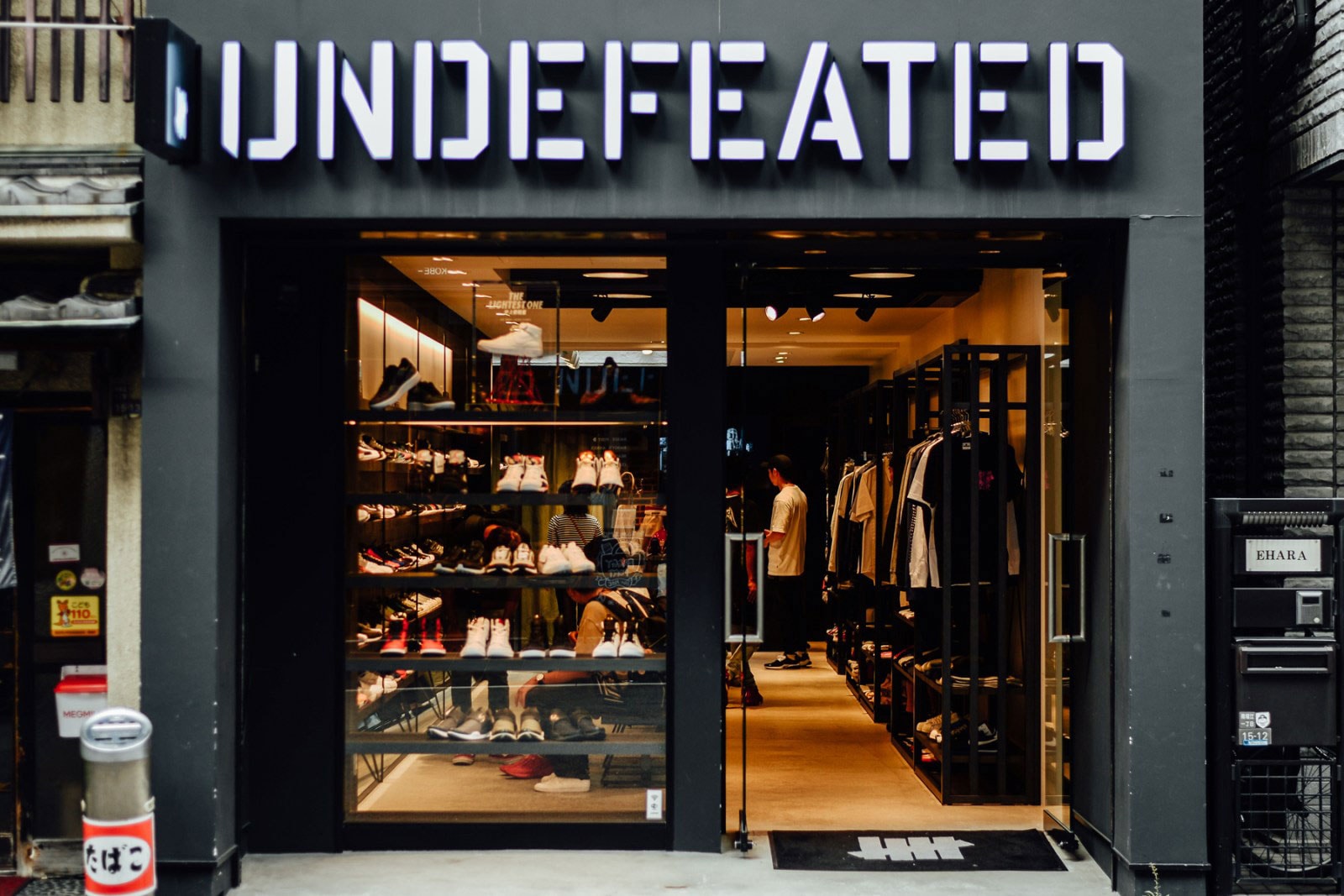 2 of 6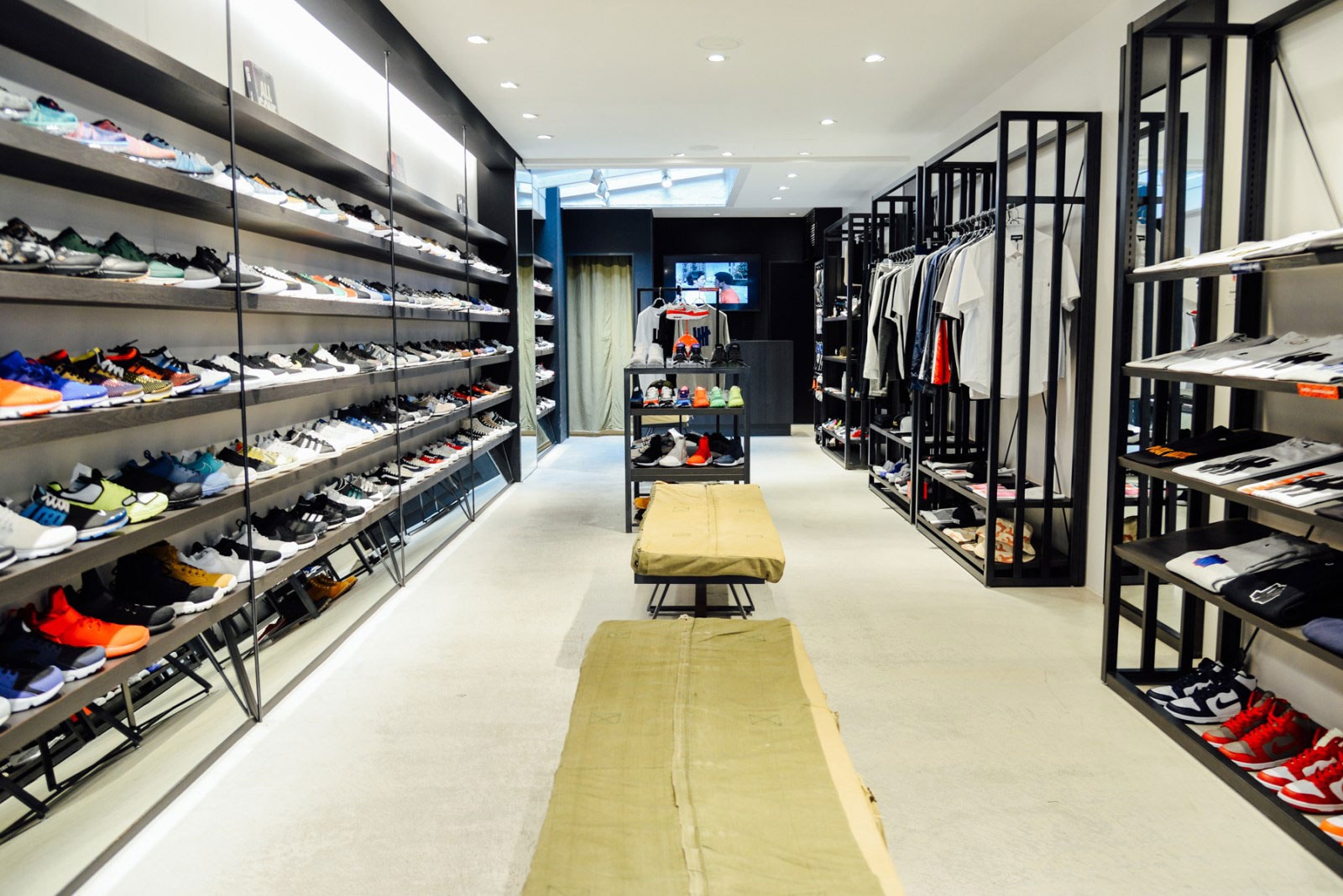 3 of 6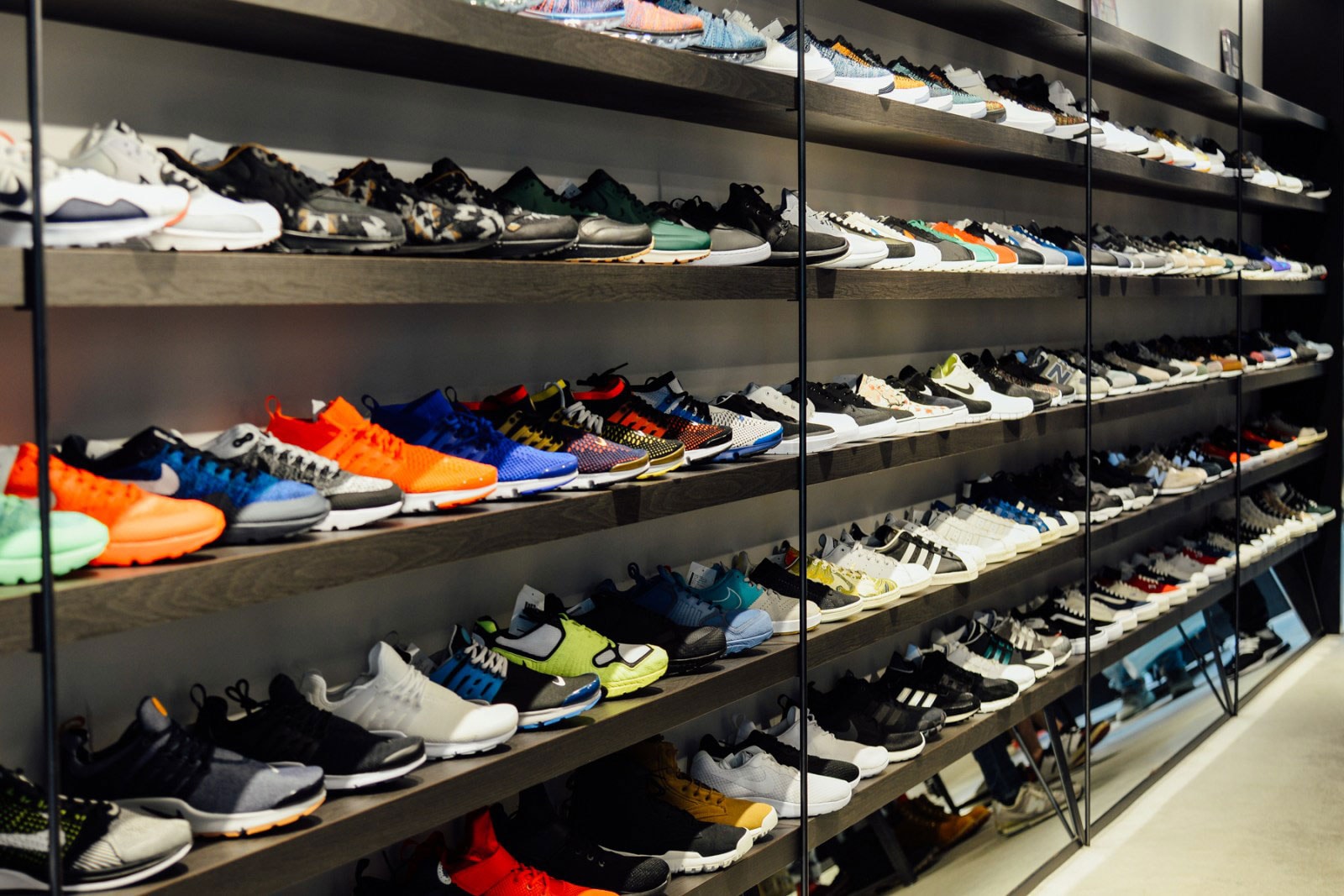 4 of 6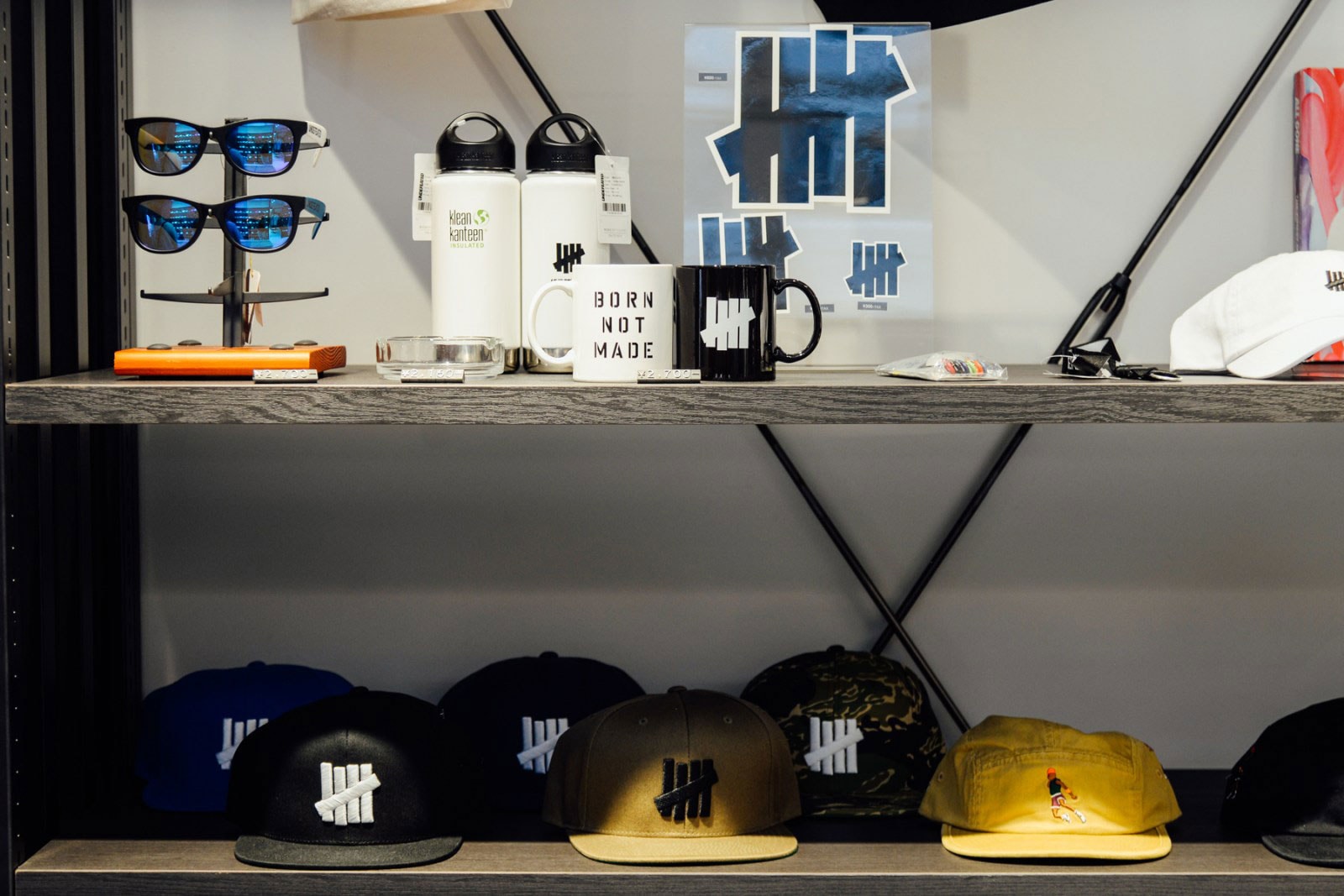 5 of 6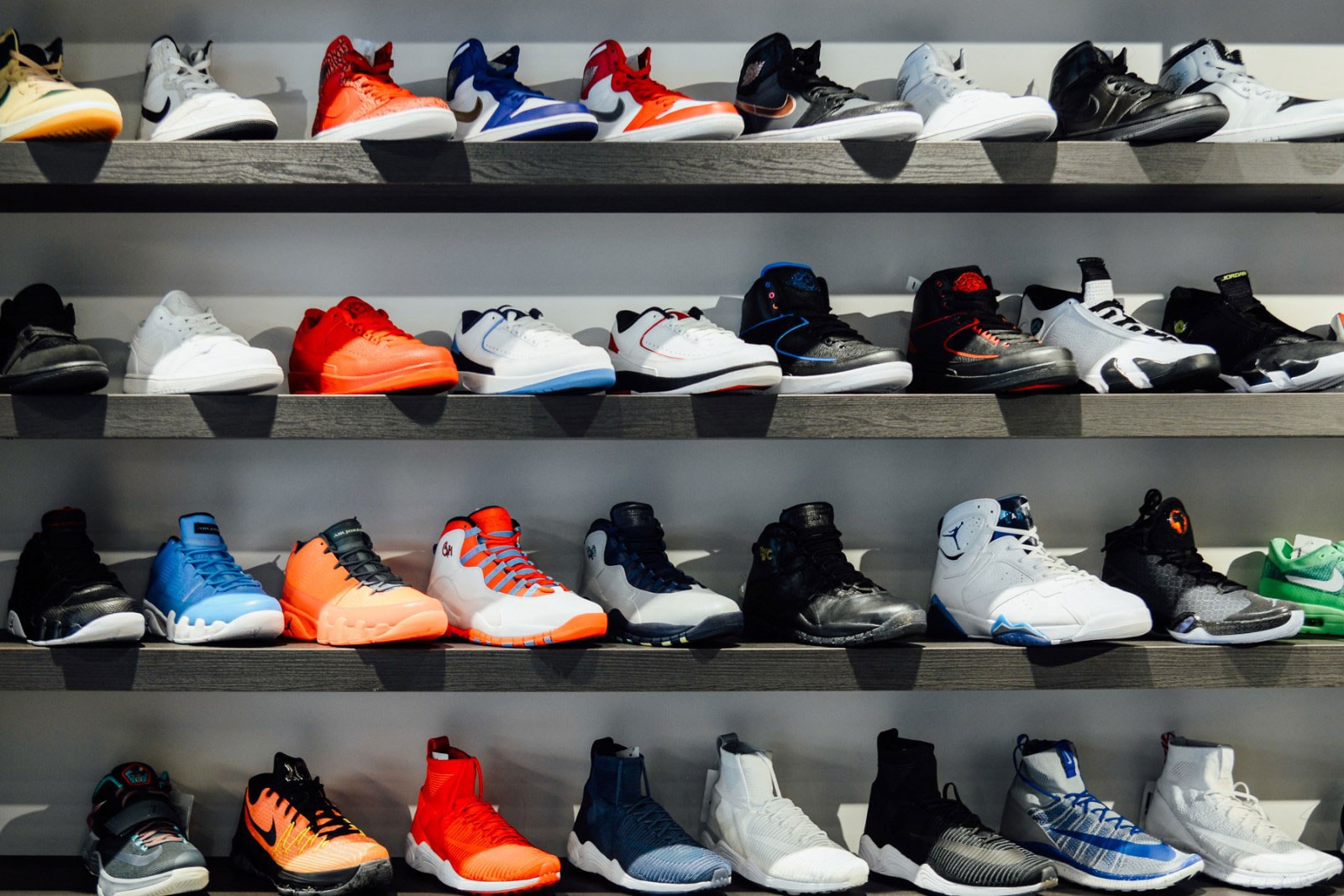 6 of 6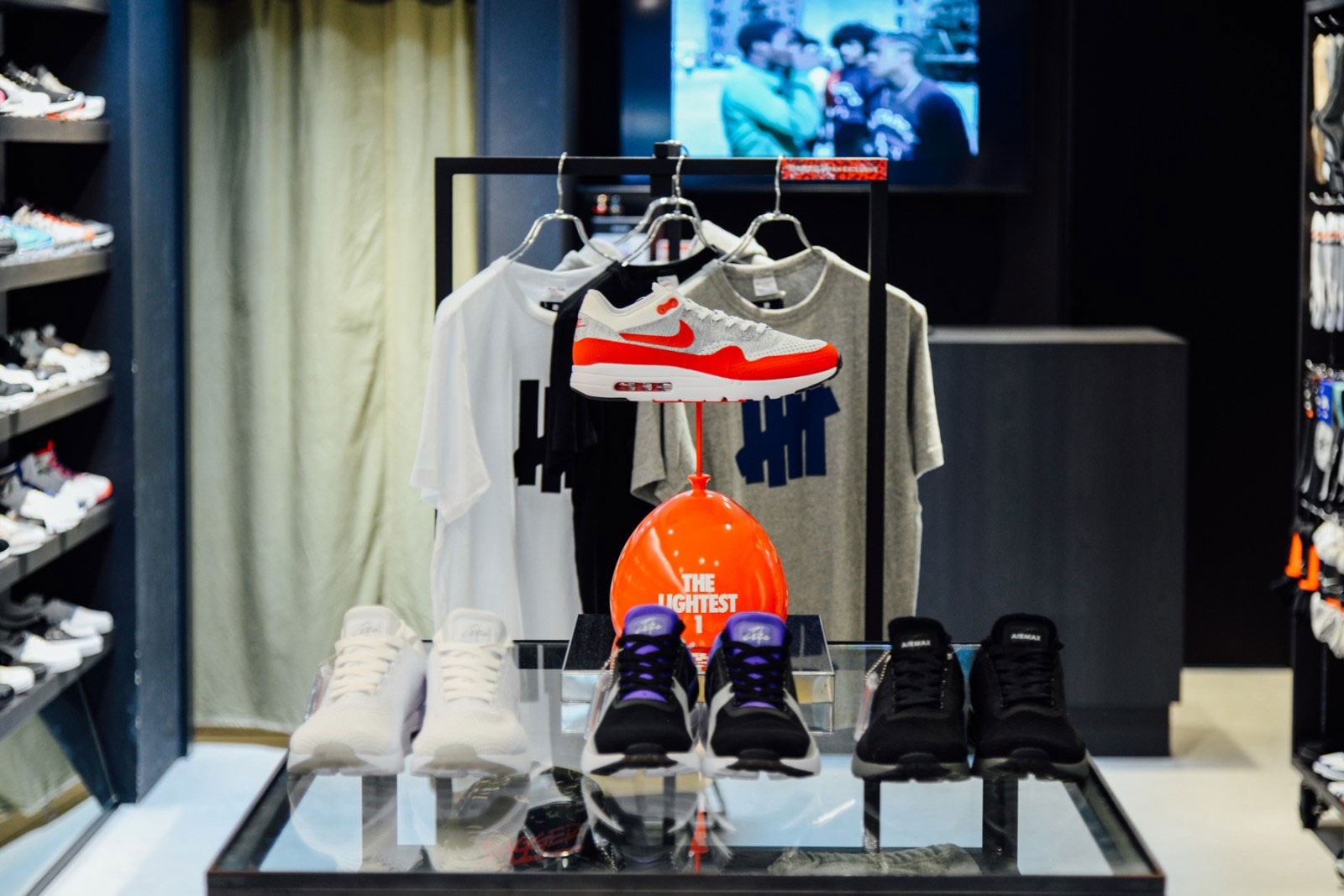 Much like fellow streetwear heavyweights Supreme, NEIGHBORHOOD and BAPE, UNDEFEATED has made its presence known in Osaka. In a little over a year, UNDEFEATED Osaka has (unsurprisingly) become one of the city's go-to spots for sneaker shopping in an increasingly crowded market of retailers that are relocating to the upcoming shopping destination of Horie. Needless to say, you can expect a bunch of store exclusive apparel, kicks and some West Coast flavor that has made it a household name in streetwear.
Address: 1-15-13 Minamihorie, Nishi-ku