The Dining Guide to Manila
An insider's guide to the capital's best cuisine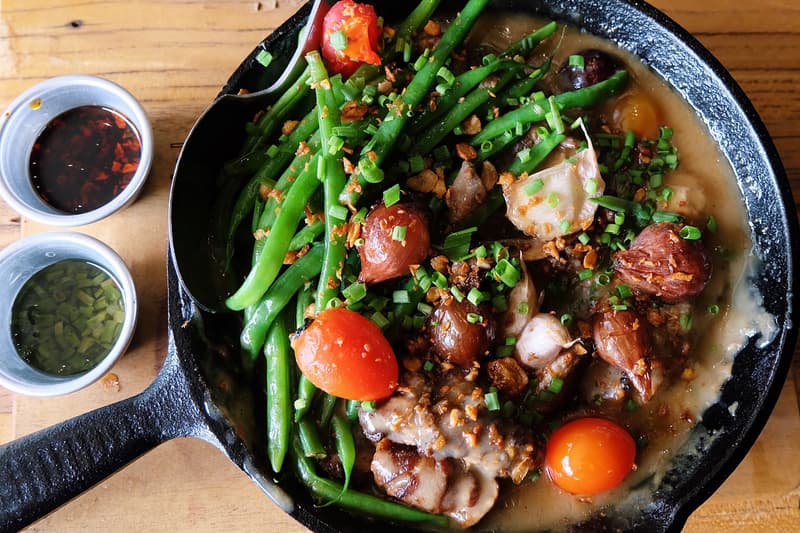 Why is that Filipino cuisine is kind of a blank page? Why doesn't it have a higher profile? Questions once asked by animated TV host, traveller, author and once upon a time chef Anthony Bourdain after having journeyed to the Philippines for his now debunked show "No Reservations." Difficult to answer with any kind of resounding certainty, some believe it's the relative mildness of the locale palette, especially when compared to neighboring Korea, Thailand and Vietnam. Not heavily spiced nor herbed, dishes, often prepared within its own base sauce tend to take on savory and in some instances, a sour component. Others attribute the cuisine's lack of global flare to the multitude of renditions each dish is known to carry. Chicken Adobo for example, believed by many to be the country's national dish, can take on various flavor profiles, as do many others. In the northern provinces, bitter components are often highlighted while southern regions remain privy to spicy elements. With that said, many tongues foreign to such fare may not remember a certain dish after having tried two or three different versions over a certain period of time.
Much like any other capital city, Manila brings together the very best of what the country has to offer — food without question being one of them. The country in total comprised of over 7,100 islands each beaming with pride over their region's culinary offerings, all tends to converge in the nation's capital. Drawing flavor influences from Malaysia, China, Spain and the U.S., authentic Filipino fare has much to offer those looking for a culinary experience like no other. In efforts to highlight Manila's diverse dining scene, we've comprised a list of 10 restaurants who pay homage to the country's distinct taste.
Cafe Juanita
1 of 2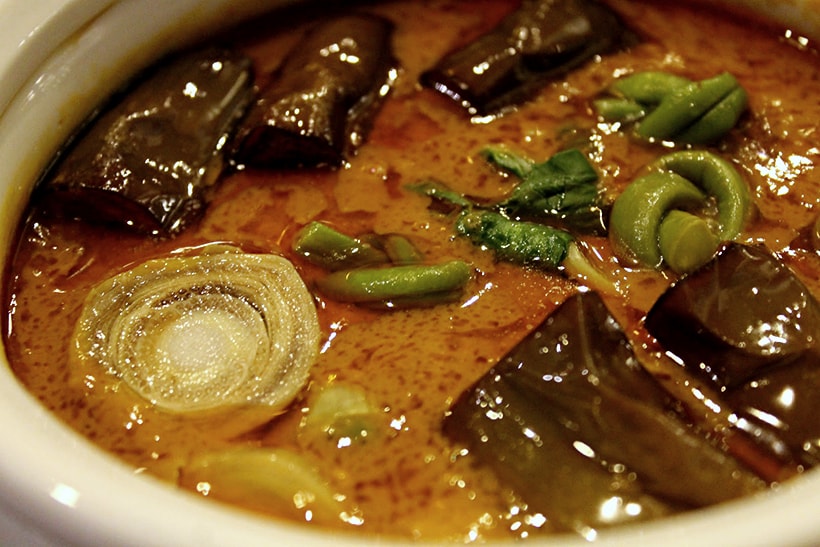 2 of 2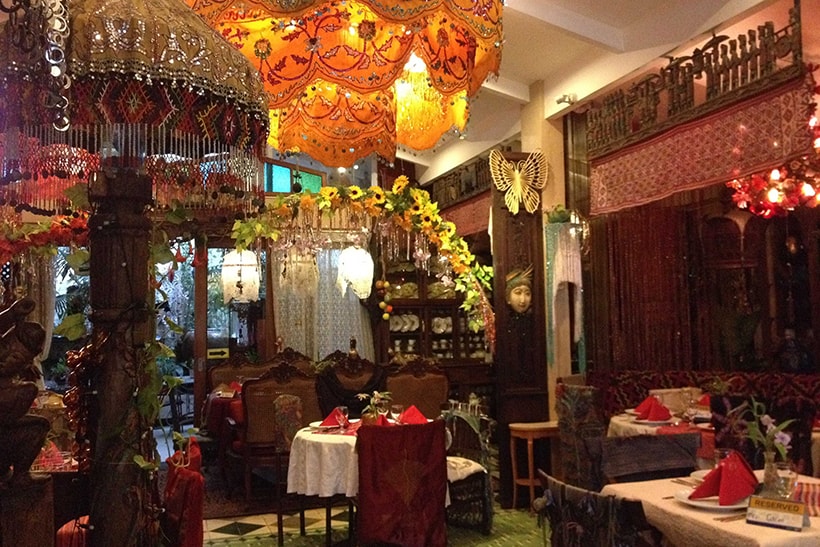 As close to eating in an actual family kitchen as one could hope to find, Cafe Juanita serves up a veritable array of traditional, home style dishes. With kitschy east Asian-inspired decor lining the space, the food itself remains quite classic in presentation and in taste. Racking up numerous accolades from hungry, food-hunting locals, this dining spot is surely a must try when in town.
What to try: Quite popular for its Kare-Kare, this broth dish features a savory peanut base with hearty helpings of oxtail, stewed beef, green beans, eggplant and Chinese cabbage. Of course best served with steamed white rice and the ubiquitous fermented shrimp paste condiment called bagoong.
20 W Capitol Dr.
Pasig, 1603 Manila
Locavore
1 of 2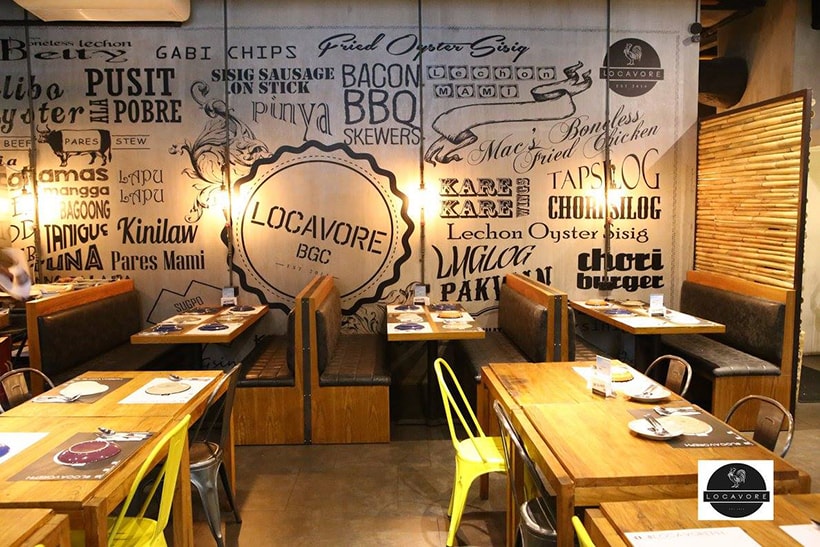 2 of 2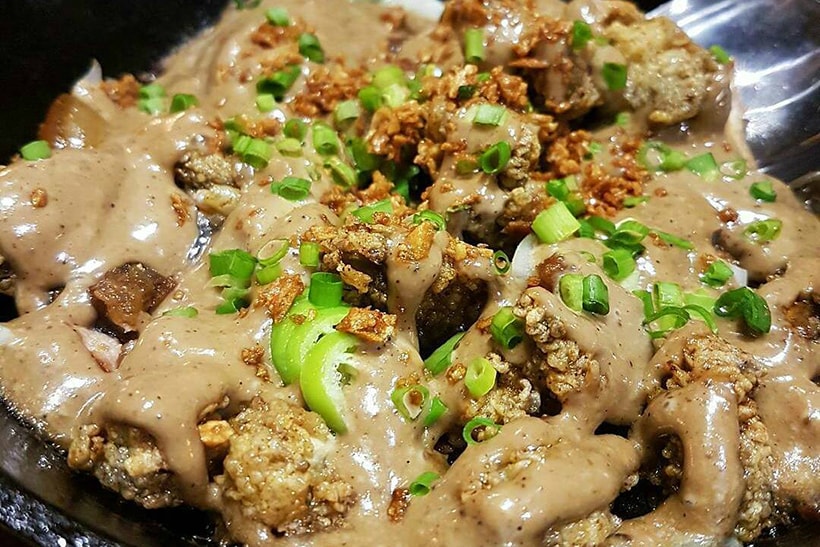 So much more than just a clever name play, Locavore does well to champion the idea of locally grown, locally produced, and locally made. A fresh, modern take on culinary classics, this eatery takes traditional dishes and flips them on its head so to speak. Still relatively new to the local food scene, Locavore has steadily built up its name as a happening place to grab a meal or throw back some cold brews.
What to try: Sisig being a national treasure of sorts, Locavore took it upon themselves to offer up its own distinct version. A dish comprised of hacked up pork bits — in part crispy, in part chewy, laid out on a well seasoned hot plate accompanied with a local citrus fruit called kalamansi, undergoes an imaginative makeover in the signature Lechon & Oyster Sisig dish. Levelling up the taste factor, fresh oysters, chicken liver mayonnaise and chili are added on to this beloved favorite.
0 Brixton St.
Pasig, 1603 Manila
SARSÁ Kitchen+Bar
1 of 2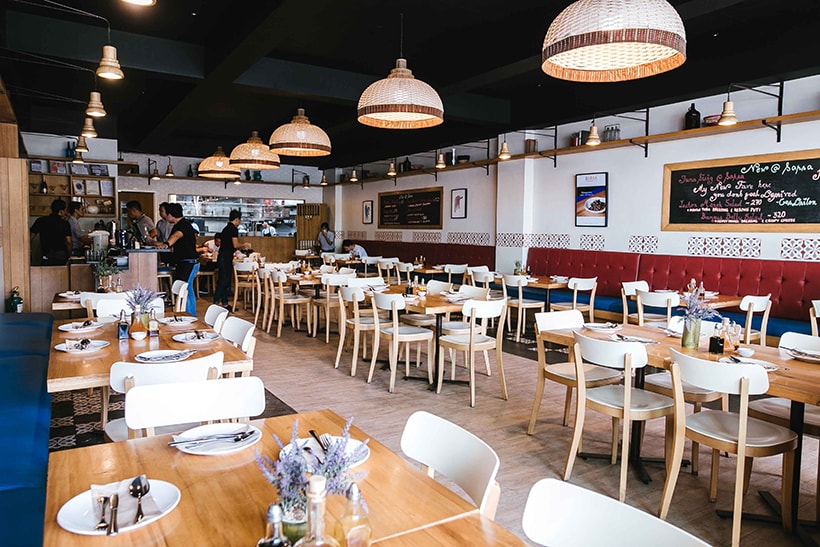 2 of 2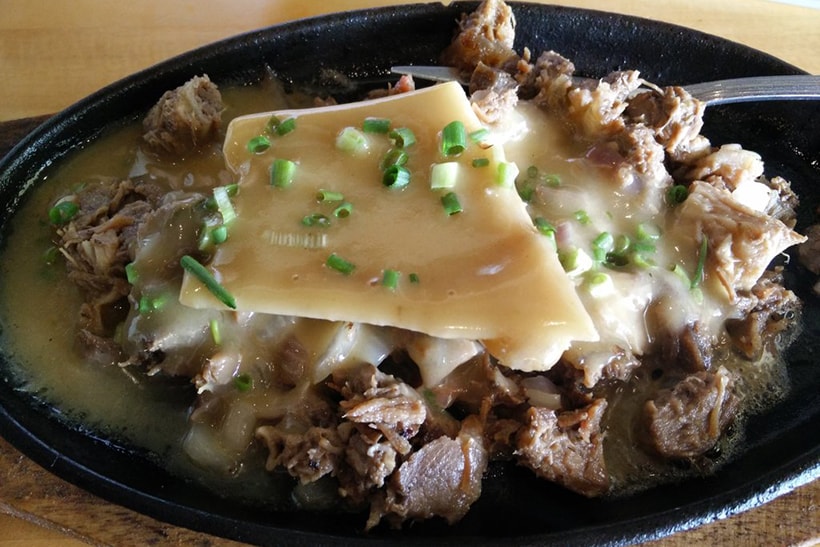 Headed by JP Anglo, nationally acclaimed chef and judge from Master Chef Philippines, is this passion project taking beloved Filipino and Negrense staples and twisting them in a thought provoking fashion. A hotspot for residents and tourists alike, SARSÁ is celebrated for its range of signature sauces used to elevate many of the houses main dishes.
What to try: Sizzling Kansi Bulalo is a contemporary riff on a comforting soup-based dish with tender fall-off-the-bone cuts of beef taking center stage. SARSÁ instead throws that same flavor packed meat onto a sizzling hot plate accompanied with a bone marrow wedge and house gravy to top it off.
7th Ave cor 25th St.
Bonafacio Global City, Manila
BALAY DAKO
Chef Tony Boy Escalante and his famed Antonio's restaurant, touted by many as the best dining spot in the country, most recently made way for his latest venture BALAY DAKO. Its name translated to "Big House" is a sentimental reference to a central gathering area used by families to celebrate birthdays, anniversaries and other such commemorative milestones. A welcomed depart from some of Escalante's fine dining ventures, BALAY DAKO proudly offers up a generous spread of grass roots favorites.
What to try: Nothing screams traditional quite like Dinuguan. Hearty and savory with subtle elements of sourness, its take on the stew-like dish comes with pork cheeks and other off-cuts of pig braised in pork blood until tender, served with chili's.
Nasugbu Hwy,
Tagaytay, 4120 Cavite
Rural Kitchen of Liliw, Laguna
Considered a small hole-in-the-wall type of joint, posting up right next to a 711, it's location and size though speak nothing of the cuisine itself. Clean and quite minimal in decor, its emphasis is placed squarely on the food — where it should be. Presenting a wide assortment of cherished grandma-type specials, Rural Kitchen of Liliw, Laguna aims to serve home-style dishes with some playful tweaks thrown in here and there.
What to try: With variations highlighting beef, chicken or pork, Rural Kitchen prepares its Kaldereta using braised lamb. Stewed low and slow until fork-shredding tender, this customary dish is best served with steamed white rice.
104, HRC Center, Rada St.
Legaspi Village, Makati, 1229 Metro Manila
Dampa
1 of 2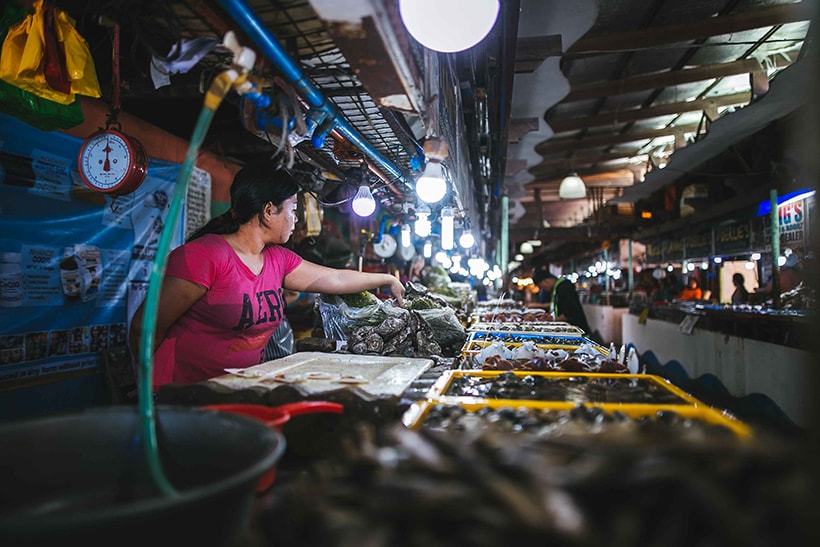 2 of 2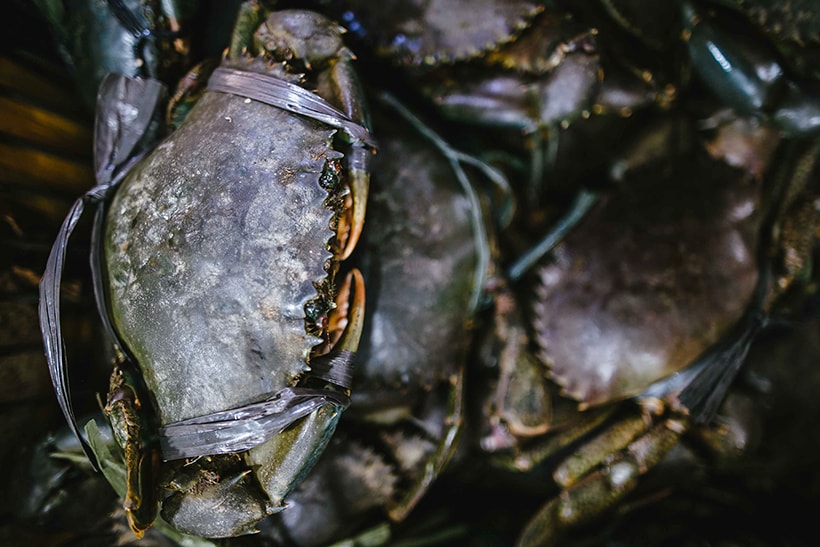 Not quite a restaurant but rather a wet market giving way to freshly caught seafood, patrons walk stall to stall bartering the best deals for jumbo shrimps, oysters, mussels, lobsters and mounds of fish to be cooked at a neighboring restaurant. From here, walk into an eatery of choice and advise the wait staff exactly how you would like your catch prepared.
What to try: Depends on your seafood preference, however, whole fried fish with scallions and garlic chili crab are good options to consider.
Macapagal Boulevard
Manila 1309
Sentro 1771
1 of 2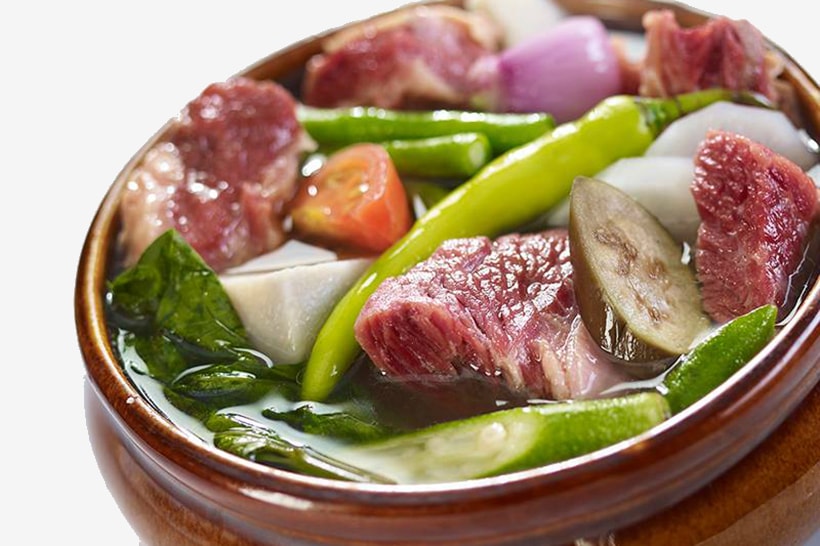 2 of 2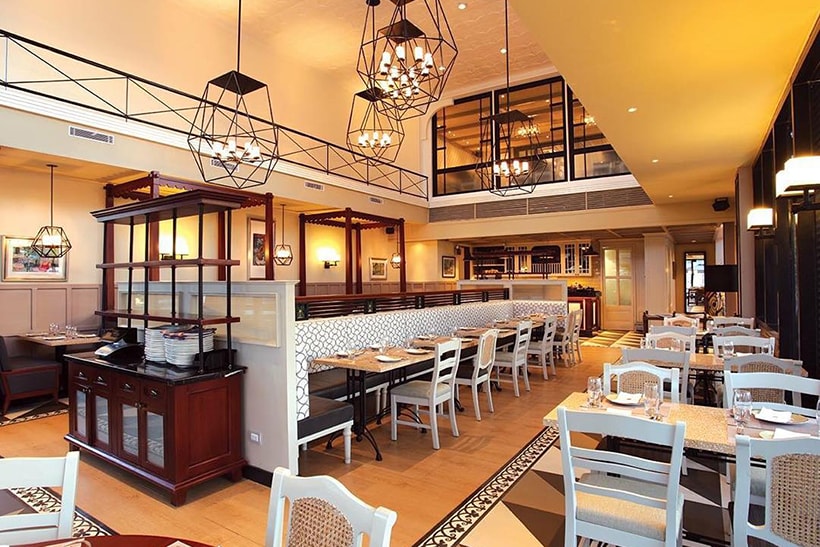 Sentro 1771 is another such set up paying homage to customary cuisine with its own contemporary flare added in. Now with several locations across the metro, each feature similarly themed decor with high fan-bearing ceilings, historic paintings and expansive windows sills allowing in plenty of natural light.
What to try: Without question its signature Corned Beef Sinigang. A sour soup dish deriving its robust flavor profile from tamarind, the Sentro rendition is prepared using tender beef shanks, chili's, green beans and cabbage, which slowly simmers away for hours. As an added touch, the wait staff brings over samples of the broth to try allowing customers to tweak the taste based on their own preferences.
Greenbelt 3, Level 2
Makati, Manila
XO 46 Bistro
1 of 2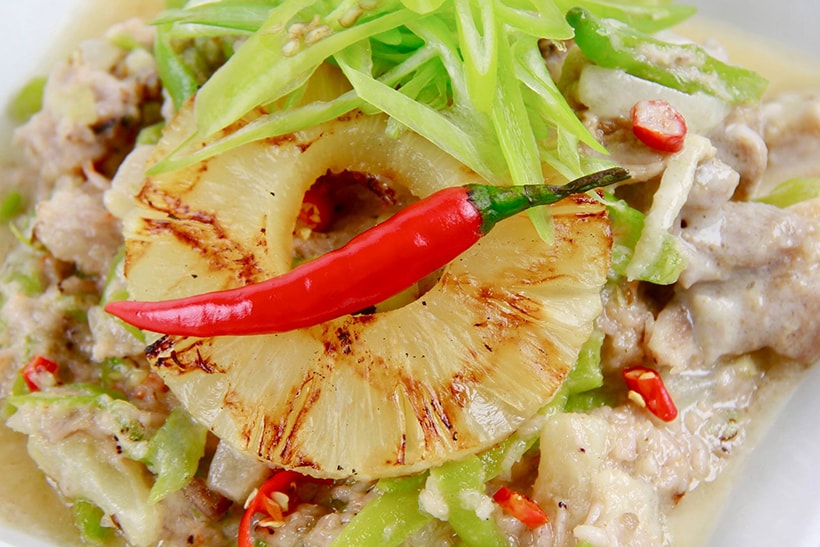 2 of 2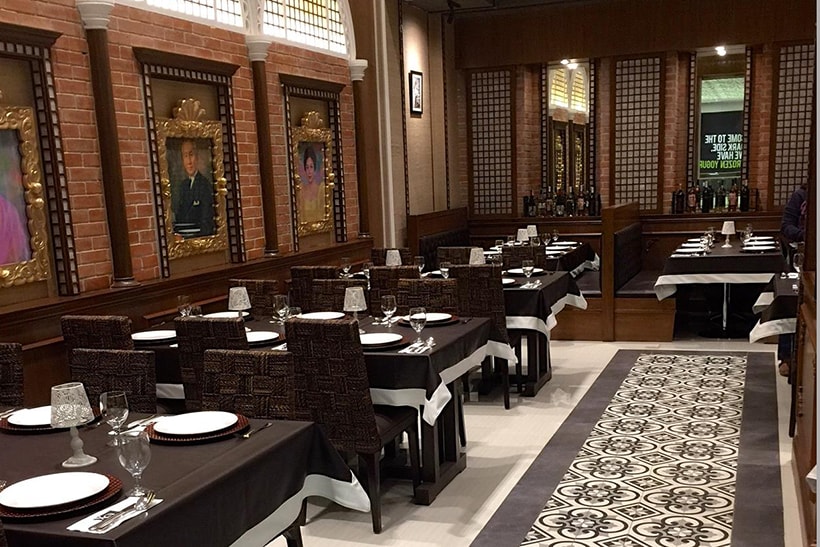 Set to resemble an ancestral home, XO 46 Bistro extends a warming old world charm with plenty of knick knacks and furnishings one would likely find in a typical residence dispersed throughout. Helping set the tone are the wait staff who are clothed in traditional garb — similar to what was worn in decades past. Even before easing into your chair, diners know full well what type of cuisine is to be expected — customary heritage fare.
What to try: Its Bicol Express is a solid rendition of such a beloved favorite. Another stew-like preparation, pork is slow simmered in coconut milk accompanied with plenty of fresh chili's for some extra added kick.
Ground Floor Le Grand Condominium
130 Valero St. Salcedo Village Makati, Manila
Lorenzo's way
Somewhat of a fixture in Manila's dining scene, Larry Cruz and his LJC Group operate some the finest establishments in the region, with Lorenzo's Way most certainly on that list. Filipino fare with prominent Spanish roots, dishes are conventional in nature which extends an honest respect to both cultures. If conventional old-school cuisine is what you are in search of, you would be hard pressed to find better.
What to try: Ask any local what Lorenzo's Way does best, and more often than not its famous Bamboo Rice will make its way into the conversation. Quite unlike any fried rice you've tried before, this version is prepared with bamboo shoots, shrimps, chicken and wood ear mushrooms, served in bamboo of course.
2nd Level, C2 Building, 7th Avenue,
Bonifacio High Street Central, Manila
MESA
1 of 2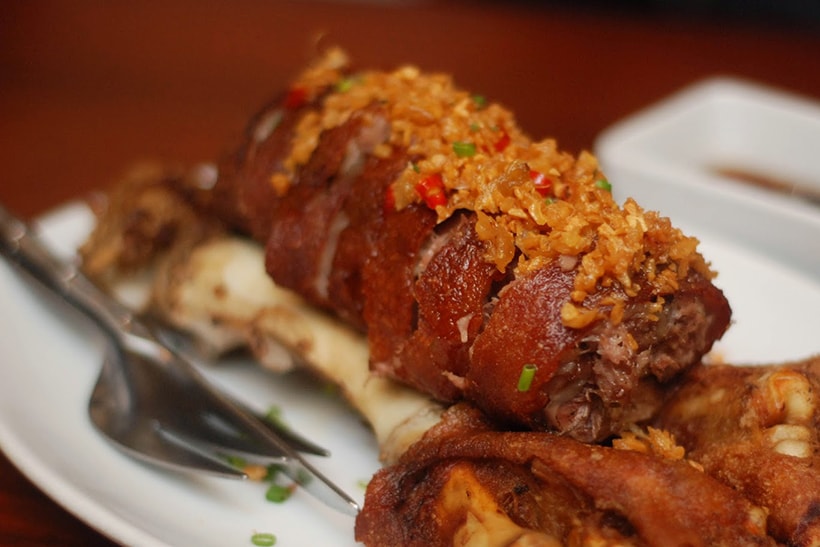 2 of 2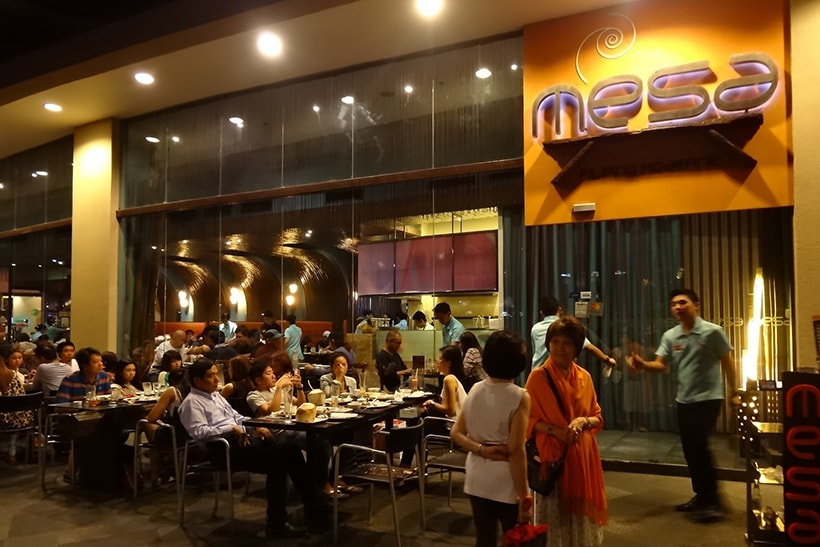 Modern in appearance and overall ambience, MESA pays tribute to traditional classics highlighting authentic flavors with progressive flare. Like many of the aforementioned above, MESA too caters to family style dining serving hearty portions best for sharing. With plenty of sentimental favorites well represented, this destination has quickly solidified its reputation as a must try Manila experience.
What to try: The Crispy Boneless Pata is easily one of the house's best sellers. Deep fried pork served with heaps of roasted garlic. Great balance of crispy skin with tender, succulent meat hiding inside.
Greenbelt 5, Legaspi Street,
Makati, 1209 Manila