Streetsnaps: Pitti Uomo 89 - Part 3
Tweeds and Yeezy duck boots at a rainy Pitti.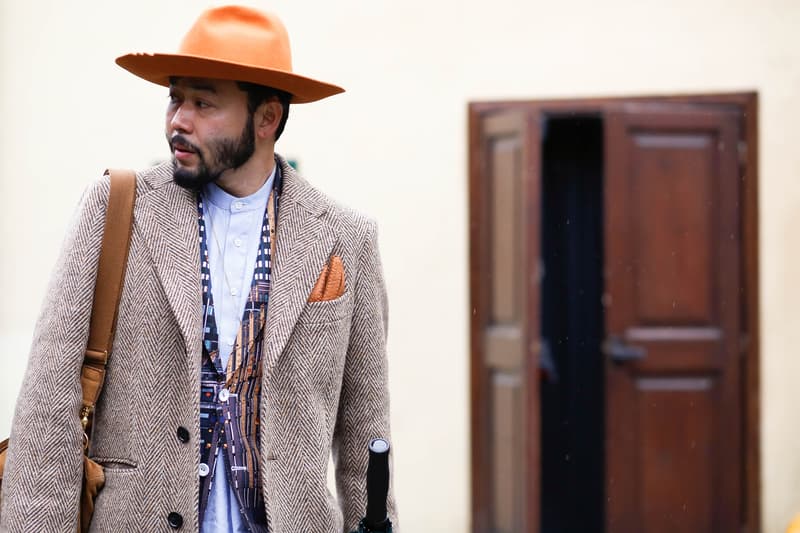 1 of 15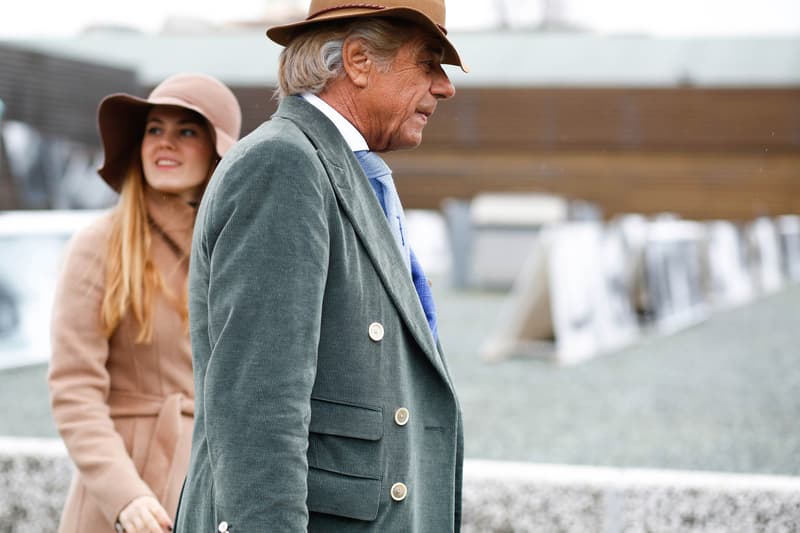 2 of 15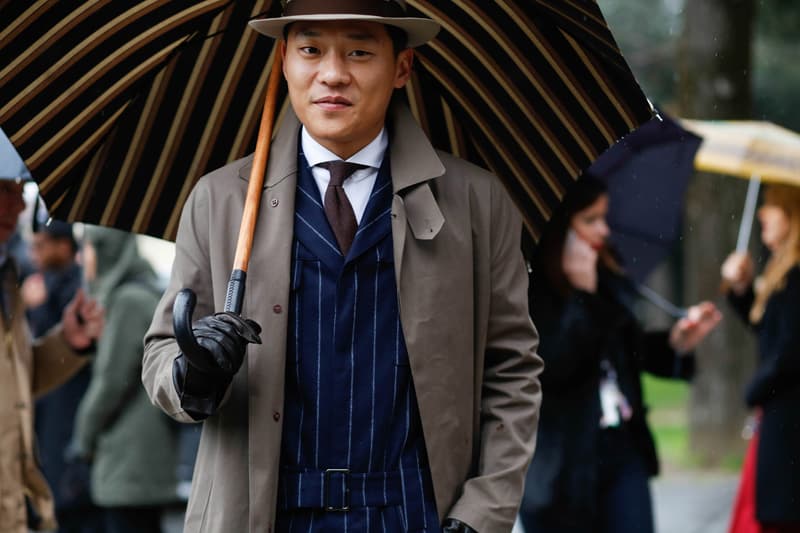 3 of 15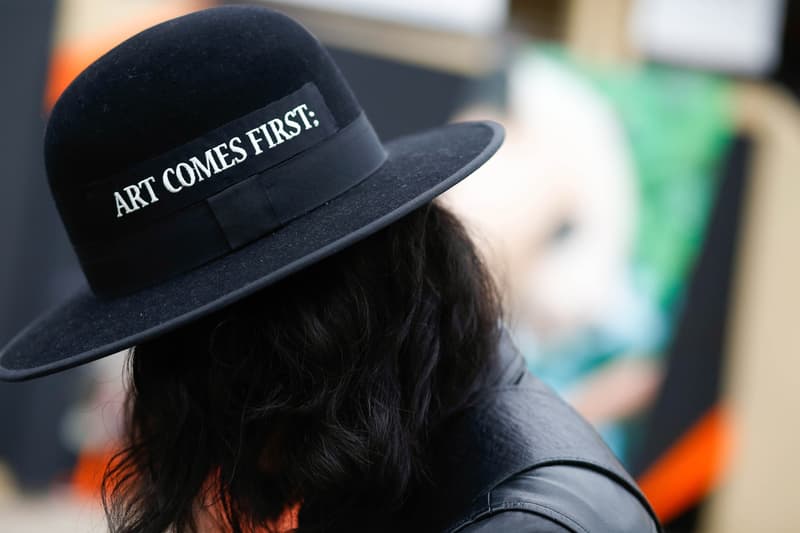 4 of 15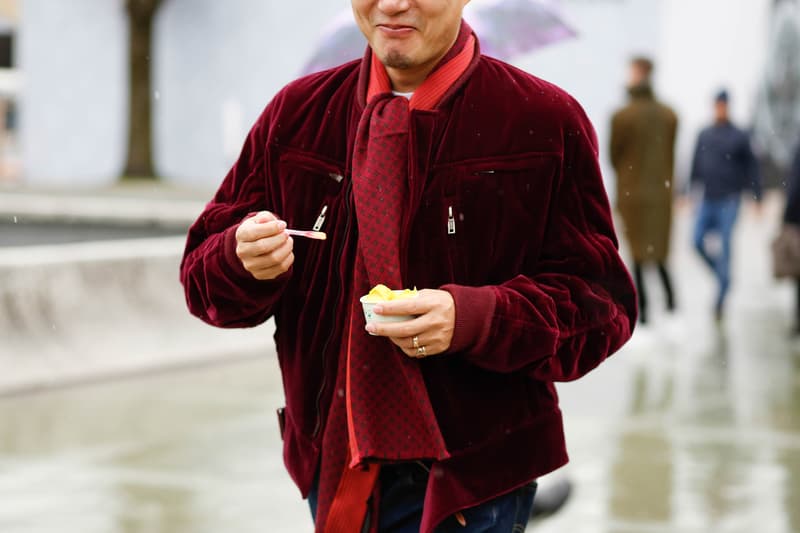 5 of 15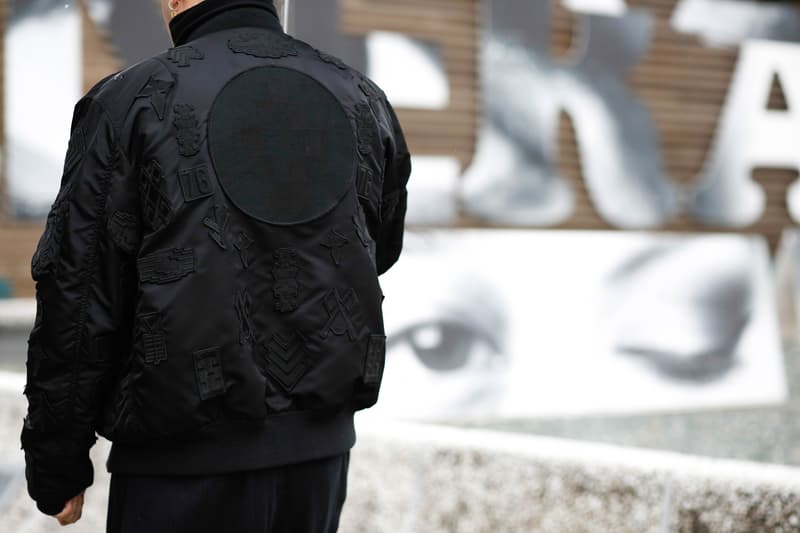 6 of 15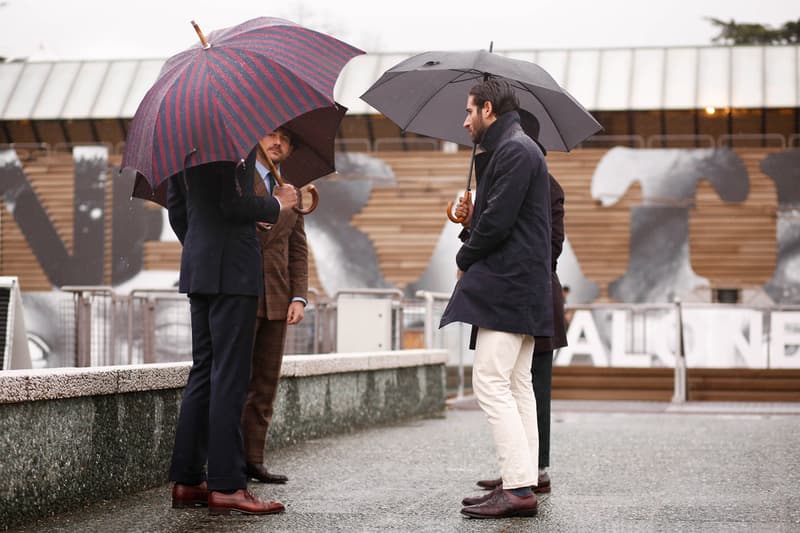 7 of 15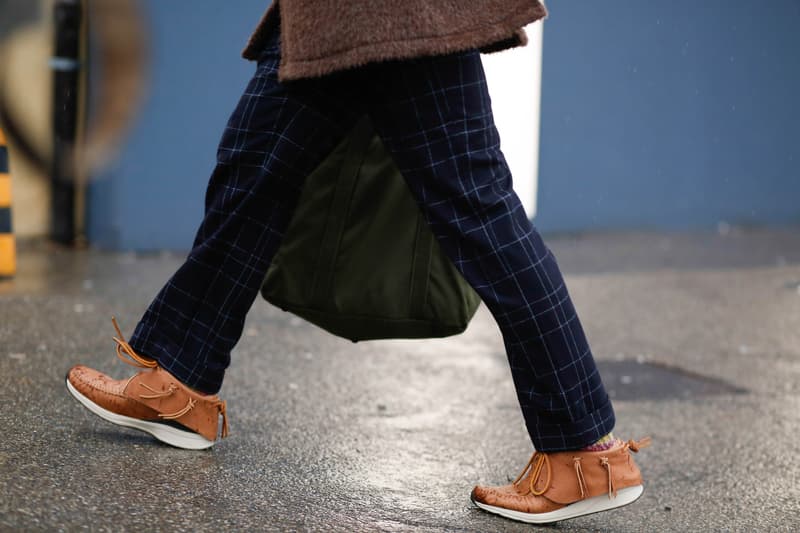 8 of 15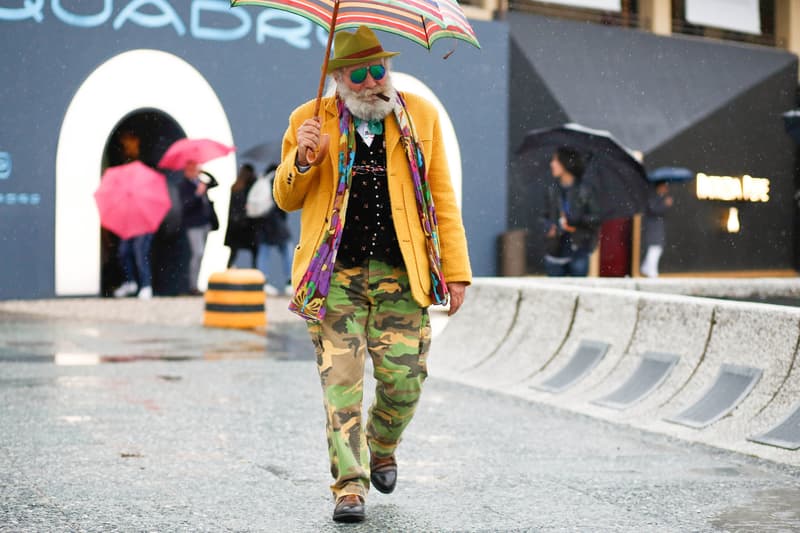 9 of 15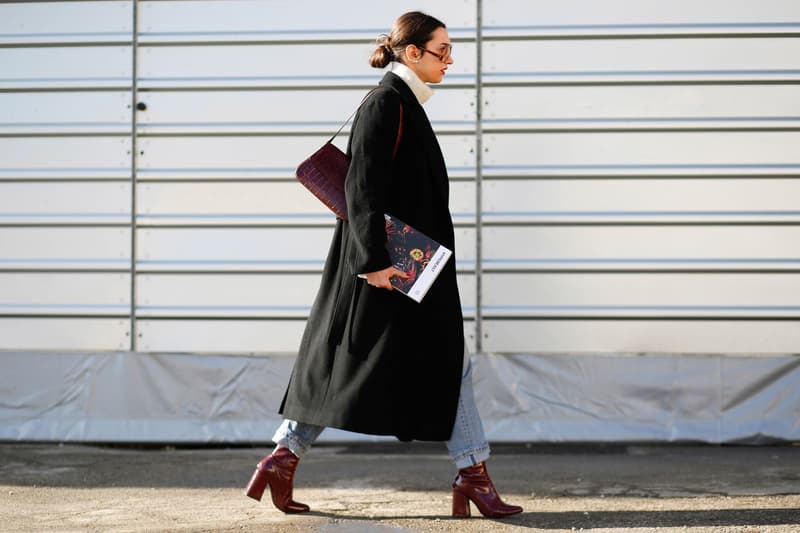 10 of 15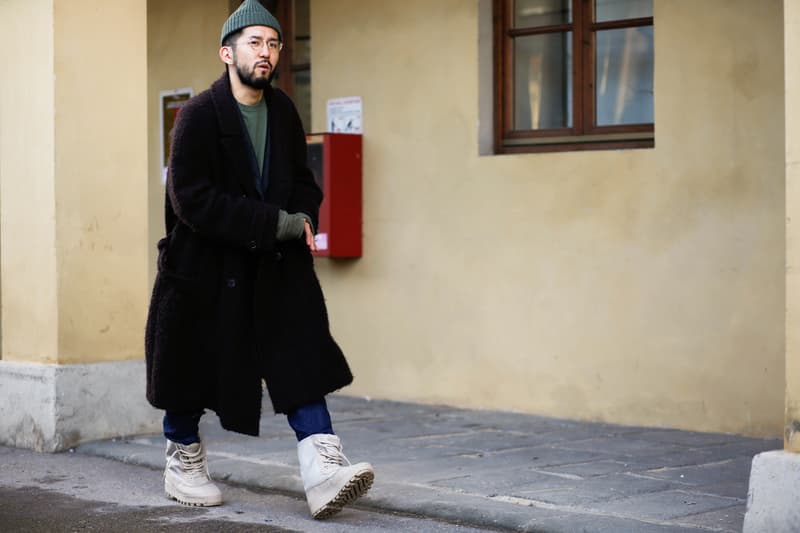 11 of 15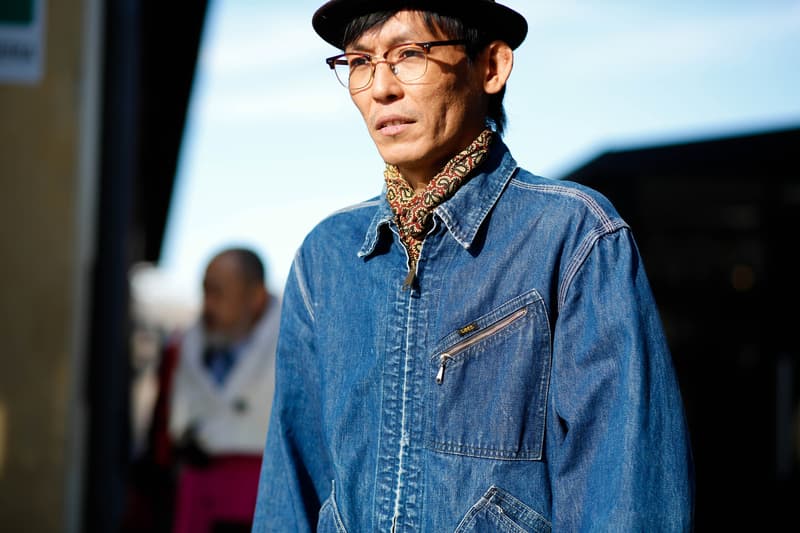 12 of 15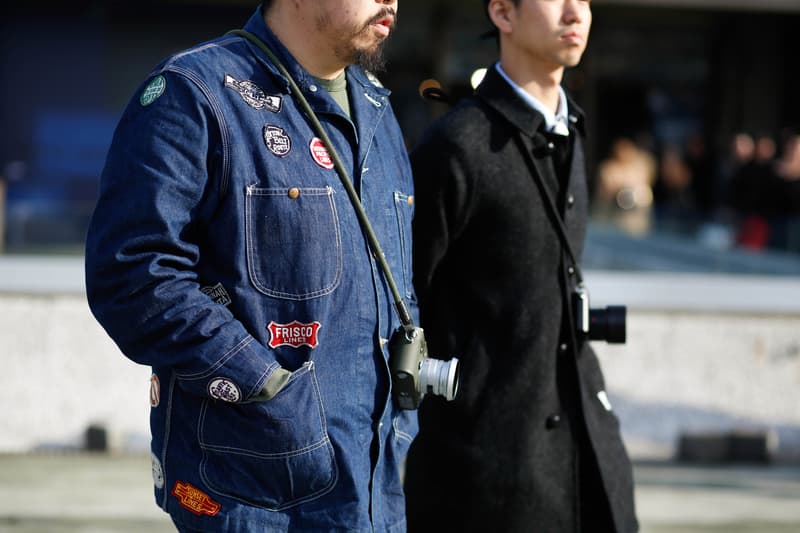 13 of 15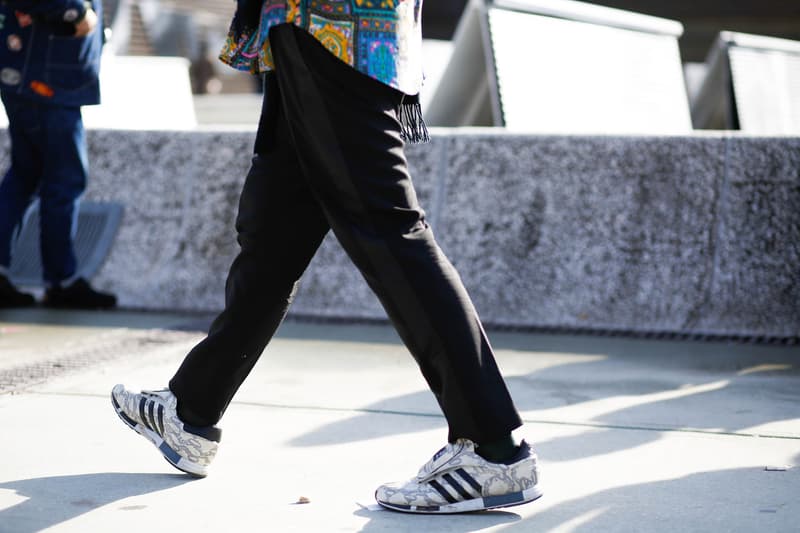 14 of 15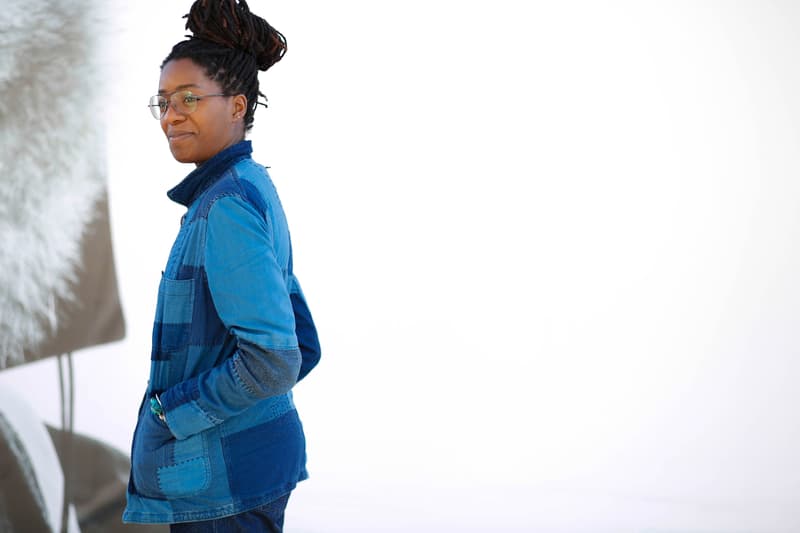 15 of 15
The onset of inclement weather at Pitti Uomo saw the tweeds whipped out of the closet to battle the cold weather, lending the event a distinctly British air, while the surprising proliferation of velour on all manners of blazers, jackets and waistcoats also surprised some. This, alongside no small representation of classic tailoring: cue pinstripes, houndstooth, mackintoshes and sturdy handcrafted umbrellas of the sort you would be hard-pressed to find anymore. Of course, streetwear's gradual encroachment on this traditional bastion of suiting made itself known with appliquéd flight jackets, camo, Yeezy 950 duck boots and adidas Micropacers seen all around. Read our impressions of the latest Pitti Uomo here, and find Streetsnaps from the last two parts of Pitti here.