Naked & Famous Organic Vegan Selvedge Denim Is Completely Guilt-Free
Perfect for a journey to Whole Foods.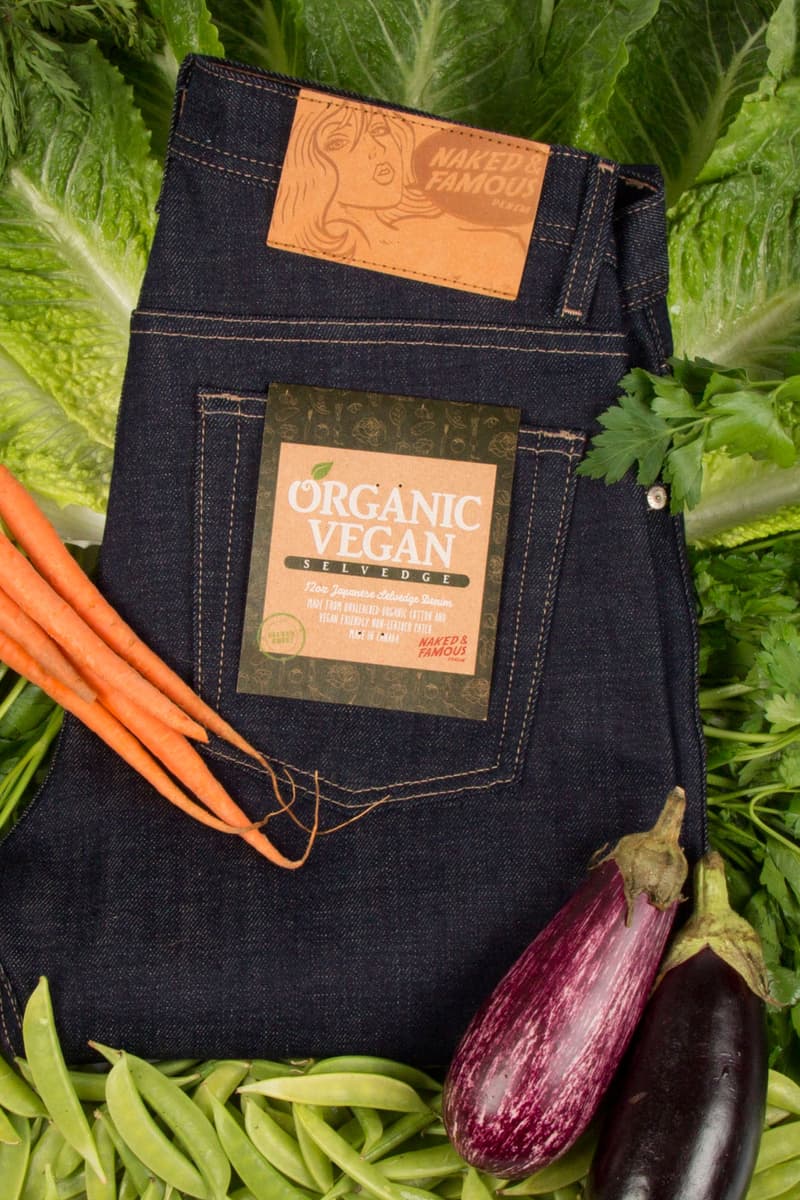 Montreal-based denim innovators Naked & Famous have always kept things fresh by releasing eccentric and quirky jeans that still abide by Japanese standards of textile craftsmanship. You might remember the brand's glow-in-the-dark pair, its coffee-dyed denim, or the scratch-and-sniff raspberry-scented jeans from a while back, if you need a couple examples. Now, the Canadian jeans company has churned out its most politically correct and guilt-free model yet: its Organic Vegan Selvedge Super Skinny Guy jeans are dyed with all-natural indigo on unbleached organic cotton; the leather patch isn't even really leather, but rather a vegan-friendly heavy cardboard that looks and feels like hide without having to harm any animals. You can find these for sale out of the back of an artisanal food truck in Williamsburgh right now — just kidding. Purchase a pair on Tate and Yoko for $155 USD.