Mercedes-AMG Celebrates the 130th Anniversary of the Invention of the Automobile
Kicking off the 2016 North American International Auto Show in Detroit.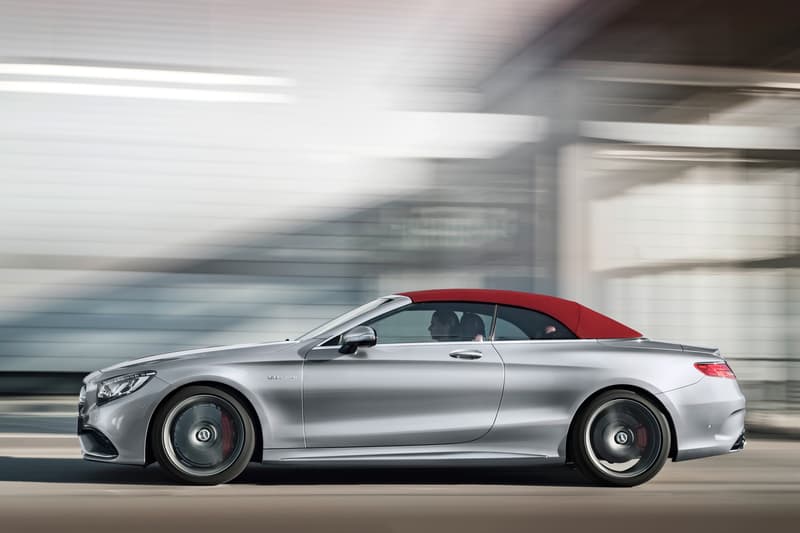 1 of 7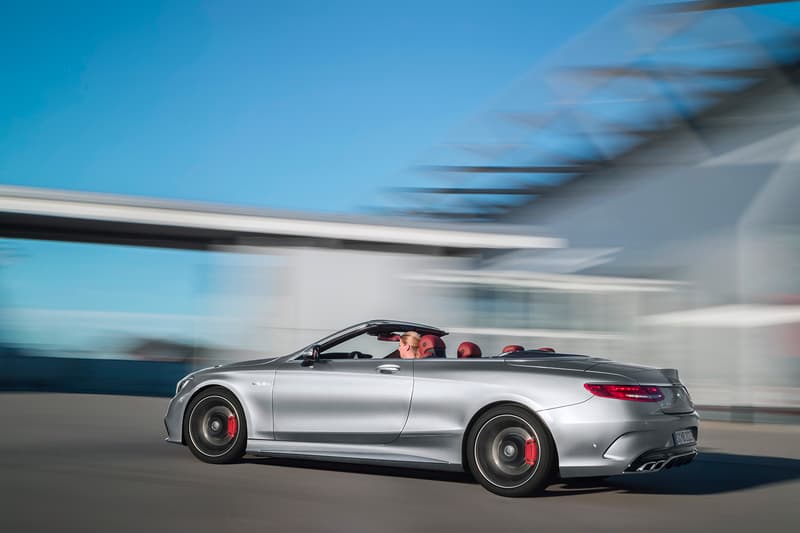 2 of 7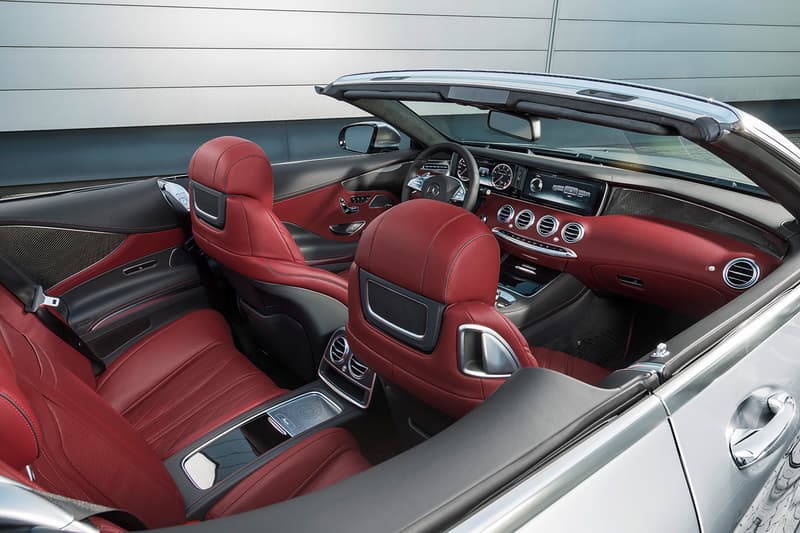 3 of 7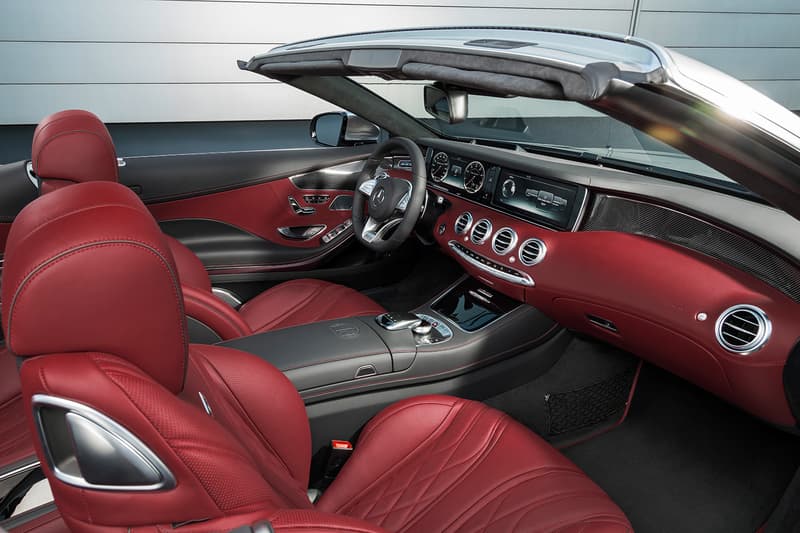 4 of 7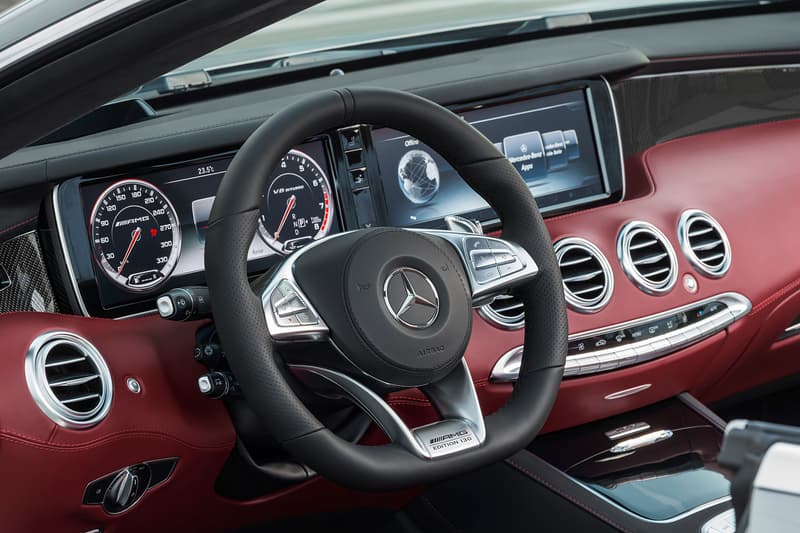 5 of 7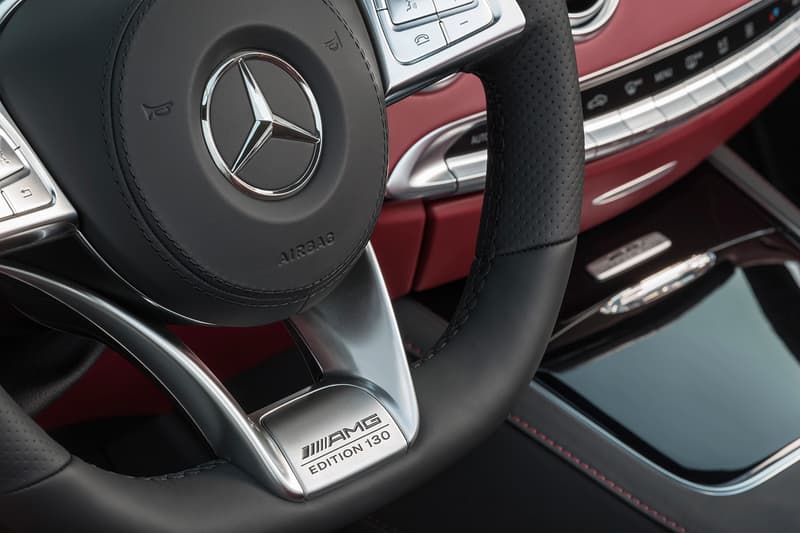 6 of 7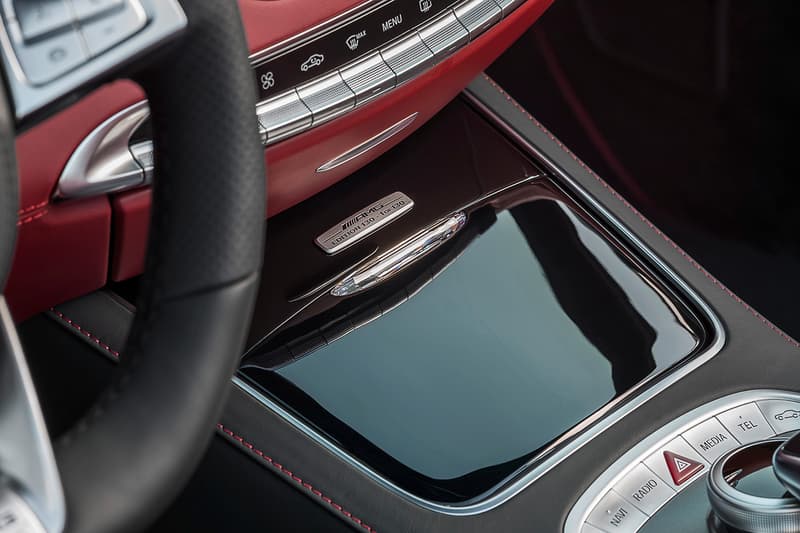 7 of 7
2016 marks the 130th anniversary of the invention of the automobile and now Mercedes-AMG is set to commemorate the milestone with a special edition S63 4MATIC Cabriolet. Unveiled today at the 2016 North American International Auto Show in Detroit, the special 130 Edition of the vehicle comes in an exclusive "Alubeam Silver" make-up with a bold bordeaux-colored roof and matte black 20-inch alloy wheels. Inside, matching nappa leather upholstery appears throughout while black piano-lacquered trim decorates the rest of the cabin. The bold burgundy accents are even extended to the break calipers and floor mats while special branding badges individually number each vehicle's steering wheel and center console. As per usual, a 5.5-liter V8 biturbo — capable of 585 horsepower, 665 lb-ft of torque and acceleration from 0 to 62 mph in 3.9 seconds — sits under the hood and its joined by a 4MATIC system and 9-speed automatic gearbox.
Limited to just 130 production models, the S63 4MATIC Cabriolet 130 Edition will go on sale this April with prices starting around $247,000 USD.