Leonardo DiCaprio Has Yet to Win an Oscar, and That May Not Matter
A brief list of some of his most amazing performances, nominated or not.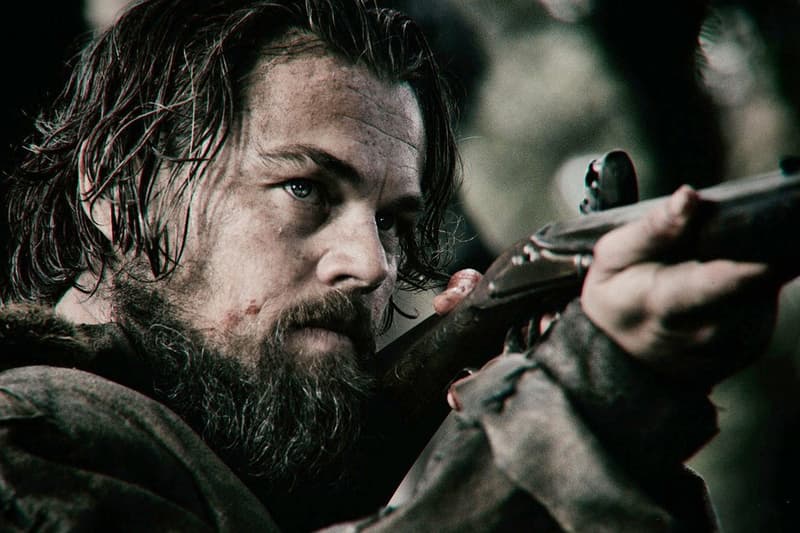 The Academy Awards are meant to honor those on the silver screen that possess a well-rounded understanding of their character, whose ability to convey their subject's wide-range of emotions accurately is superior to others. While veteran actor Leonardo DiCaprio has currently been unable to receive such an honor as of yet, that does not mean his performances do not possess these attributes. From playing tortured souls to wide-eyed curious optimists, the films that DiCaprio has under his belt have all been loved and honored by critics and moviegoers alike. His most recent part in The Revenant by Alejandro G. Iñárritu gave viewers his most painful portrayal yet, as the father of a slain son chases his murderer through the thick and thin and endures the most cringeworthy examples of mental anguish and physical suffering a man can go through for an ultimate opportunity to exact revenge.
Here is a by-no-means comprehensive list of some of his most impressive movies, award-nominated or not, that shows he's one of the greatest storytellers alive today but has yet to win an Oscar as proof.
The Wolf of Wall Street (2013)
Part: Jordan Belfort
Nominated: Yes
Enter DiCaprio's "money is everything" character Jordan Belfort — a modern day story of greed, deception, corruption and downright nasty gentleman behavior. For this role, DiCaprio deeply researched the true history of the actual Jordan Belfort, through his escapades of sex, drugs and white-collar corporate crime as well as being coached on-set by the actual Belfort on how to react to his Quaalude addiction. While the movie is slighted more towards the comedy side than drama at times (see the Lamborghini door scene, of which was improvised by DiCaprio and ultimately resulted in a severe injury), Leonardo's efforts to portray Jordan accurately convinced us all that, perhaps at first, crime does pay. The absolute excessiveness of the film is not an easy feat by any means — it takes a great deal of understanding to play such a loud-mouthed, ridiculously high, self-indulgent slime ball to the extent that the audience continues to watch just to see how far everything can go without losing interest in the dramatic tone of the movie when it all comes crumbling down. Critics picked up on this understanding, as DiCaprio was nominated for Best Performance by an Actor in a Leading Role for this portrayal in 2013.
The Departed (2006)
Part: Billy Costigan
Nominated: No
Martin Scorsese's adaptation of Hong Kong film classic Infernal Affairs placed DiCaprio's character Billy Costigan in his perhaps most modern tortured soul position, both as an undercover police officer infiltrating the mob as well as a man being torn apart by responsibilities both to himself and as a compassionate human being. His years of working alongside boss Frank Costello (Jack Nicholson) made the viewers root for his continued efforts to gather information for his true direct reports Captain Queenan (Martin Sheen) and Staff Sergeant Dignam (hilariously played by Mark Wahlberg) while his self-righteous soul was revealed during his sessions with the court-ordered therapist and as he hunted the equivalent "rat" Colin Sullivan (Matt Damon). Throughout the film, we couldn't help but be on the edge of our seats as both paths got closer and closer together, all while DiCaprio systematically flipped from good to bad, righteous and wrongdoing, and even clever and fairly dim-witted until the final scene when retribution is finally achieved with both a shock and a definitive sigh of relief.
Blood Diamond (2006)
Part: Danny Archer
Nominated: Yes
Conflict diamonds, Sierra Leone civil unrest, and once again a character torn between right and wrong — DiCaprio's role as smuggler Danny Archer placed him in another tortured soul position where he ditches the mentality of a smuggler and chooses to help a desperate father (Djimon Hounsou) reunite with his abducted son while constant battles rage on around them. The demanding role required DiCaprio to pull off a South African accent that many (not all) locals claim is quite impressive, alongside the rigorous action scenes and dramatic undertones that must be a test for even the most trained actors. DiCaprio once again received nomination for this portrayal, unfortunately losing out to Forest Whitaker for his role in The Last King of Scotland as Idi Amin.
The Aviator (2004)
Part: Howard Hughes
Nominated: Yes
Another Martin Scorsese epic, this time tackling the biopic of millionaire director Howard Hughes. DiCaprio approached this character full-force, with all the emotion that surrounded Hughes' life of aviation, hollywood stardom and glamour, while also depicting his obsessive-compulsive disorder and germaphobic symptoms. With such a grand scale performance of a public figure such as Howard Hughes, it was up to DiCaprio to utilize every bit of his acting talents to pull off scenes where he was charming and clever with his on-screen sweethearts, while also showing his absolute dominance in his career as a demanding director and aviator. His method to portray the ridiculous requests and outlandish ideas towards success and how he lives his life (i.e. his order of "New York cut steak, 12 peas, bottle of milk with the cap on" for dinner only to throw it all out when one of his peas is taken off his plate by Errol Flynn using bare hands) helped to cement the role to which he was once again nominated for Best Performance by an Actor in a Lead Role for the 77th Annual Academy Awards, but thus went to Jamie Foxx's spectacular performance in Ray.
Titanic (1997)
Part: Jack Dawson
Nominated: No
James Cameron's box office phenomenon can be summed up in three words: Never. Let. Go. The heartbreaking story of the star-crossed lovers Jack Dawson and Rose Dewitt-Bukater proved that even guys can go to chick flicks and have a pretty good time — partly due to the unbelievable visual effects and director wizardry, and part decent story and acting upon the players. With Jack's handsome boy modeling school face set alongside his starving artist persona, it's hard to deny the fact that the role was made for DiCaprio, and deliver upon it he did. We watched in awe as Jack wooed Rose with his smooth words, envied his charismatic personality when placed in uncomfortable situations (as cliche as his "make each day count" speech may have been) and eventually rooted for him when he finally got to show off his brush skills as he painted Rose "like one of his french girls." His line delivery was believable, his mannerisms (both young and innocent) were on point, and Jack Dawson inevitably became every girls heart throb summer fling love-story fantasy, as tragic as it may have been.
Romeo + Juliet (1996)
Part: Romeo Montague
Nominated: No
It's been said that you don't understand acting and performance art until you understand Shakespeare. The iambic pentameter-respected dialogue is a challenge for the most veteran of actors, and DiCaprio's involvement as the key role for such a film is an honor in itself. He and co-star Claire Danes knock the Baz Luhrmann modernization of the timeless story of star-crossed lovers out the park, as ridiculous-yet-innovative as the film may be considered then and even now. Audiences were given a taste of DiCaprio's ability to shape the classic tragedy into a young, urban and well-balanced portrayal of a tortured soul who's pursuing a love that can never be, escaping a slaying to which he is accountable for, and confronted with an ultimate decision that proves his love eternal for Juliet Capulet. With a stellar performance by Harold Perrineau as Mercutio and an Academy nomination for best Art Direction alongside DiCaprio and Danes' performances, Romeo + Juliet is now a film lovers favorite that has thus spawned further visually-stunning Baz Luhrmann-directed films Moulin Rouge and The Great Gatsby, the latter of which DiCaprio was also cast into.
The Basketball Diaries(1995)
Part: Jim Carroll
Nominated: No
Cementing his oscar nominee he received two years prior, The Basketball Diaries was the first film Leonardo DiCaprio did that got the critics buzzing. His role was quite heavy, as he portrayed NYC street novelist Jim Carroll based on his true autobiographical story. If there was ever a broad role to play, its this one — DiCaprio had to capture the essence of a high-school kid growing up in the rough and tumble streets of New York, a budding basketball star, a writer being born, as well as an individual on the downward spiral of becoming a heroin-addict who will go to any means to get his hands on it. The film was dark, eye-opening and demanding, and DiCaprio once again was the man for the role as he flexed his acting experience he received from his previous roles in The Quick And The Dead, What's Eating Gilbert Grape? and even his time on TV sitcom Growing Pains. While the movie received no nomination and remains a fairly unpopular film to the general public, the cult-classic by director Scott Kalvert was perhaps the first example that DiCaprio is ready for the big roles and is hailed as his first true "grown-up" part as he himself entered adulthood.
What's Eating Gilbert Grape? (1993)
Part: Arnie Grape
Nominated: Yes
There's a belief amongst the public and critics alike that those who play mentally challenged individuals have an almost guaranteed nomination into the Academy Awards — Tom Hanks in Forrest Gump, Billy Bob Thornton in Slingblade and Dustin Hoffman in Rainman are examples that come to mind. While this overgeneralization is hard to ignore, the roles are nevertheless demanding of the actor and worthy of the prized consideration, as showcased by DiCaprio as Gilbert Grape (played by Johnny Depp)'s younger brother Arnie Grape. Arnie's playfulness and completely innocent nature helped to encapsulate Depp's role as the caring, responsible older brother with the burden of the world on his shoulders to come to terms with his life and the responsibilities he has towards his family. Alongside, we watched in delight as DiCaprio masterfully won over our hearts for Arnie's optimistically joyous outlook on life as its being discovered, and the Academy found the crown-jeweled soul of Arnie to be worthy of a Best Performance by an Actor in a Supporting Role for the 1993 year, but which went to Tommy Lee Jones as U.S. Marshal Gerard for The Fugitive.
With The Revenant opening in theaters January 8, we'll have to see if the 1820's drama thriller will finally award DiCaprio with his first Academy Award win. Said to be his most difficult film to date in his career with a constant fear of hypothermia, teeth-clenching images of pain and examples of physical torment, The Revenant may just be another example of a missed win, but another in this list of movies that are so well done and acted upon by DiCaprio and his co-actors that it simply may not matter.