Ian Eastwood Presents: ADULTLESSONS The First Dance Mixtape
"I find it pivotal to shift culture… you are only seeing 10% of what we are capable of as choreographers.'"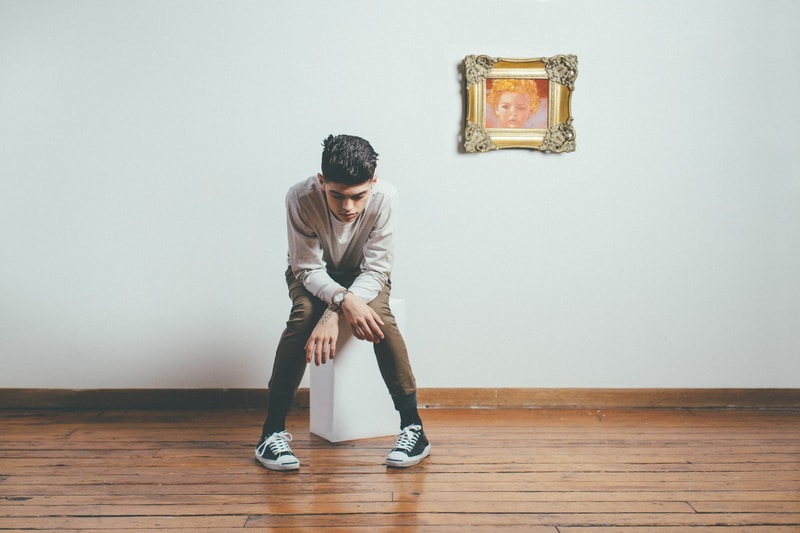 Ian Eastwood intends to enliven the dance landscape through the self-produced release of the world's first ever "dance mixtape." Dubbed ADULTLESSONS the visual production seamlessly unities rhythmic movement with music, art and fluid cinematography. 2015 was a year that witnessed the resurgence of dance — dually as an expressive, cult-like phenomena in some cases, and yet a beautifully sentimental, heart tugging form of art in others. The latter certainly speaks to Ian's trademark choreography, which has most recently been featured in music videos for Childish Gambino, The Neighborhood and Justin Bieber amongst others. ADULTLESSONS effectively supports Ian's case as a true, modern-day renaissance man who remains loyal to his upbringing in Chicago and accompanying life lessons. Ian has enlightened HYPEBEAST more on this subject matter below:
Why the name ADULTLESSONS?
Initially, when I decided to move forward with this project, I anticipated it would be hard to pitch as a "dance mixtape," so I opted to work backwards. I had a lot of unreleased 2014 dance pieces and 4 or 5 sequences had actually already been choreographed, so I decided to create a story line around these different pieces. However, I was having a hard time thematically tying them together. A broad, encompassing solution was to tell the story about life and growing up — a story I've always wanted to tell; merging the two was the perfect opportunity. The moving engine behind this dance mixtape is about portraying lessons learned during a critical time period in my life: growing out of adolescents into manhood, and as an adult, reflecting on such times.
Could you take us through the initial seeds that were planted for this idea? What inspired you to take on this endeavor?
When I was in middle school, my friend James Davidson was really into new hot music and he introduced me to mixtapes on Datpiff back when Wayne was on his run leading up to The Carter III. I can remember sharing different tracks on the bus and the school buzzing about it later. Personally, this was a major part of my musical experience, and is specific to our generation as millennials: we've grown up in the mixtape era. I can pinpoint rap mixtapes as my initial inspiration. I started dancing when I was 10, and as I began downloading mixtapes I remember thinking, "Why aren't there any dance mixtapes?" My fifteen year old self thought a dance mixtape would be so out of this world, but I did not have the skill set to execute. Since then, I've become more enamored with the idea. Over the last year or so, YouTube has taken a shift where people are applying their respective strategy to producing dance videos versus the initial underground wave where people were seeking to discover fresh choreography. I soon came to realize that I was expending too much time and energy into creating videos for viewers who were no longer looking for something new and cool but would become uninterested if there wasn't mad action in the first fifteen seconds. Once I decided I didn't need to use YouTube and could instead have a solo piece of work, that's when everything changed and I fully dedicated myself to cultivating this idea. I've also been fortunate enough to develop relationships with up and coming artists like Vic Mensa, Chance the Rapper, Raury etc, and seeing how they received me as an artist instead of simply a dancer/choreographer further instilled the confidence that I could make this happen. Now here we are with a 28 minute film.
You obviously put in a lot of work to this project: directed, danced, filmed, produced and edited. What was the most challenging aspect?
Producing was the hardest element. I was so consumed with the creative, but the thing with producing is that it's not about creative, it's about creatively problem solving various non-creative aspects of the production. For example working around flare ups like, "what can we shoot given the amount of light left?"; budgeting, especially since it was literally out of my own pocket, brainstorming reasonable shooting locations. I had to dress up the parking lot next to a fairly popular dance studio we shot a scene at so others wouldn't recognize the spot. I've discovered producing is very hands on and involves calculated steps ahead of time and foreseeing potential road bumps along the way. Hopefully for the next project, we can outsource funds because managing ADULTLESSONS was stressful. However, I must say that at the end of the day, it was also rewarding.
Walk us through the steps of curating the order for each chapter?
There are seven chapters/lessons that breakdown to 10 chapters/tracks when people download the mixtape. There's the intro, five dance tracks, an interlude followed by two more dance tracks and an outro. ADULTLESSONS is designed to give viewers the freedom to skip around to one's favorite section. It's a minute detail however it adds so much hype by changing the way people can receive dance versus watching a YouTube video. You now have the ability to conveniently watch however you'd like, and share different sections. Now that it's complete, the coolest part is realizing that  ADULTLESSONS is no longer only mine, but for the world to experience, whether the public loves or hates it. If people post chunks on YouTube, it's shitty, but whatever — enjoy it however you want.
ADULTLESSONS ends with the thematic conclusion that "honesty" is the greatest lesson of all. In your personal life, how have you come to this conclusion, and why do you want this to be the biggest takeaway from ADULTLESSONS?
Honesty is a real life lesson. Well, they are all life lessons, which I've learned at different points in my life. I really harped on honesty because for me, 2015 has been an instrumental year, through which I discovered the meaning of true honesty. Honesty has launched me into the position that I find myself now. It has allowed me to be a better person and open a lot more relationships in my life, which I was previously overly concerned about. It is my mission to inspire others by conveying how important honesty is. Lately, it's as if people use one-off words like brilliant, horrible etc and the meaning just seems diminished. Even though it's one word, I urge people to truly think about it. ADULTLESSONS calls for viewers to sit there, look themselves in the mirror and ask, "Am I being honest?" "What am I doing wrong and how can i fix it?" That's what I've taken away from honesty and I hope to inspire others, not necessarily through dance, but the project's message to take a second and critically analyze oneself.
What reactions are you anticipating or hoping for following this release?
The focus for this project is to open the flood gate: the dance world needs this right now. Today, so many choreographers are caught up in YouTube views, social media numbers, and are diluting the art from. Dancers are worrying about including the right faces in their videos, choosing a dope soundtrack YouTube will not take down…we've essentially moved away from the art: I'm inviting others to put their spin on a concept I've created, and essentially create a new platform to experience dance instead of the traditional, rather insipid mediums of movies, television and YouTube. I find it pivotal to shift culture and show the world "No, you are only seeing 10% of what we are capable as choreographers. We not only are capable of choreographing for music artists, we can be the artists." Dance is one of the few art forms that opens the door to collaborate with every other art entity in an organic manner. ADULTLESSONS couldn't happen without the music; without shooting it the right way, my father even painted the album artwork.
Touching on collaboration and unity, could you speak on the willingness of Chicago artists to work together and support each other's growth? 
It's a weird time period where there are so many creative people who come out of Chicago. The thing is we are not only creative, but are also open to collaborate because we are in Chicago, not LA. Instead of needing to be a part of the big picture, we create it. Everyone's come up in the same general time frame where initially you may have wanted to do this, and I may have wanted to do that, but none of us had the money at first — just the passion. We naturally relied on one another for support and soon discovered it was cool when we stick together and created a voice that nobody else really could. We grew up in the same area, think the same, and can recognize and acknowledge good work when it is good work. It does not necessarily have to be "chart topping." Our collective mindset is that if it's dope and accessible, of course I'm going to hop on that, because my contribution or your contribution can further enhance the work.
Going off of that, who are some artists that you would like to collaborate with?
Super Duper Kyle, Raury, I love working with Chance, a poet named Malcolm London, Erin Allen Cane…
What have been a few of your favorite moments from this past year? 
Working on "Sober" with Donald Glover. That experience was one of the few moments in my life where i felt so overjoyed because I had the opportunity to work alongside an artist who is so creative and had a mutual respect for me. On "Sober" I was given the freedom to create without dealing with egos. It was simply Donald, Hiro and I creating for the sake of making something awesome. Another great memory is the "Sunday Candy" video. I was so honored when it came out because Austin and Chance blessed me with a co-director credit when I was initially hired as a choreographer. It means a lot because that's what I'm trying to do: not only just dance but become a director in the long run. Finally anytime that I've been able to show someone ADULTLESSONS.  Seeing in person their reaction to all the handwork of the last year puts the biggest smile on my face. To physically witness what people felt: the smiles, laughs and tears is not the same as posting on the internet.
Finally, after dropping your mixtape debut, what is on the horizon looking forward?
I'm ready for what's next. My plan for 2016 is to continue to shift away from YouTube videos. Moving forward, I will treat YouTube videos more like "singles," and follow the "rapper route" of releasing a mixtape before an EP/album. At the same time I want to improve upon everything that makes ADULTLESSONS a dance mixtape — polish what can be improved upon, and take my work to the next level!
ADULTLESSONS is now available for download from Datpiff.