adidas Gifted a Rollerskate Version of the D Lillard 2 to Damian Lillard
Now try shooting some hoops in these.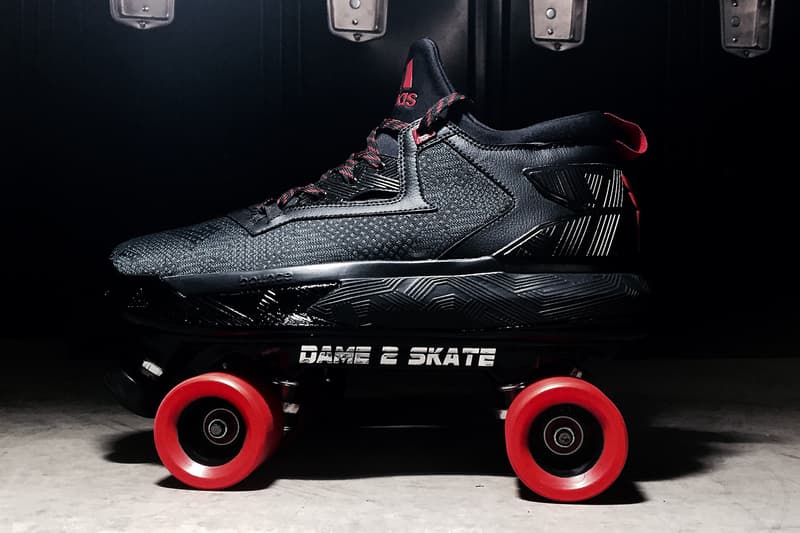 1 of 2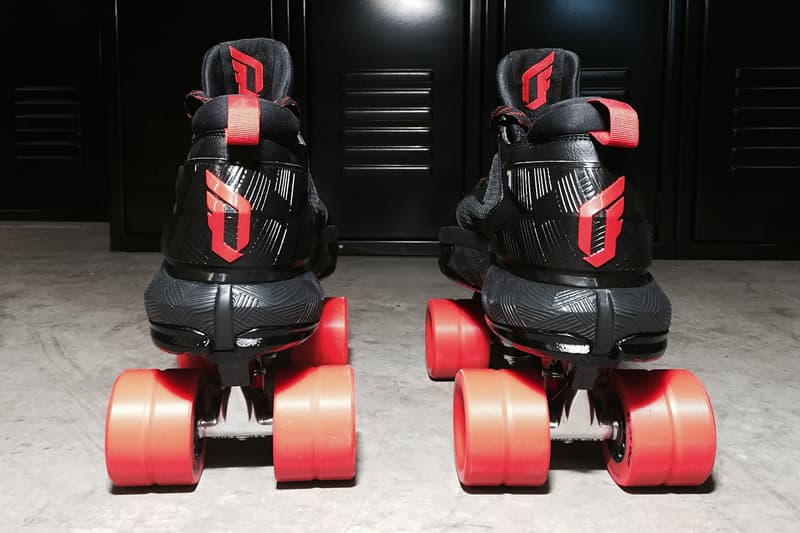 2 of 2
With the recent launch of the adidas D Lillard 2 in the Portland Blazers' red and black colors, adidas has created a somewhat quirky customization of the signature basketball sneaker that it then gifted to Lillard. Portland-based Recon Northwest was enlisted to create a "Dame 2 Skate" roller skate version out of the sneaker, in the process blacking out the sole and adorning it with powder-coated bolts and cushion pads. Lillard, who is known to pop down to the local skate rink with his family in his downtime, is sure to find these a welcome addition to his footwear collection.