Was the Yeezy Boost 350 Inspired by Eco-Friendly Freethinkers?
Did JJJJound's repost from a sustainable living blog inspire Kanye's signature sneaker?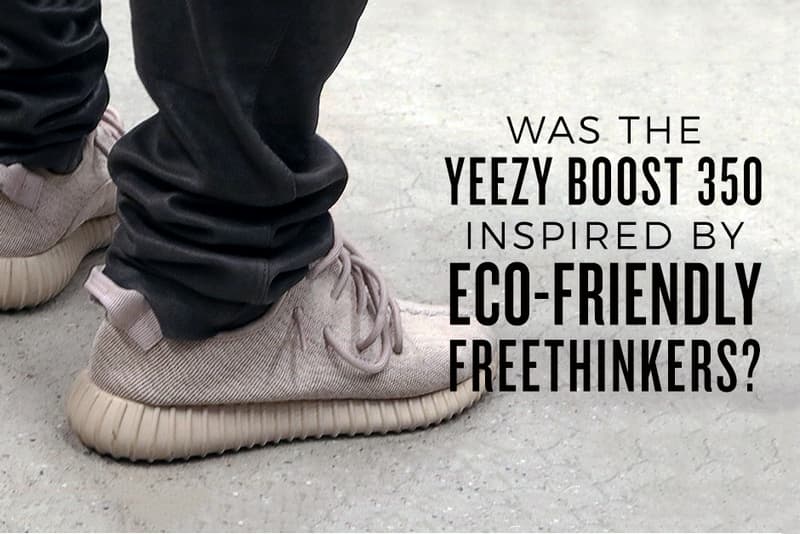 The internet is a very interesting place, providing virtually infinite sources of inspiration. Being a creative in a digital age can be both a blessing and a curse; on one hand, if you wish to create an object, whether it is a painting, a house, or a shoe, the internet acts as a database of cultural and artistic artefacts, waiting to be discovered, curated, and riffed off of. On the other hand, a creative runs the risk of ripping off, rather than riffing off. Here, we question the origins of Kanye West's idea for the 350, which walks the fine line between riff and the rip. The speculations involve a man named Roland Magyar, the creator of a lifestyle blog called Handcrafted Travellers.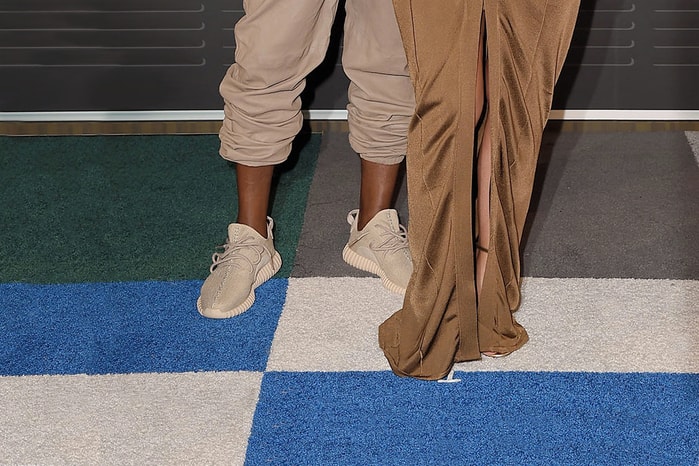 Introducing themselves as "creative thinkers and doers, as intuitive feelers to our readers," the platform is run by a small collective of Scottish "sustainable life designers" whose mission is to "work with our environment, not against it." The posts on the website preach an eco-minimalist message, providing information on how to need less, live simply, and appreciate and care for the world we live in.
On May 11 2013, a blog post was published by Roland Magyar, titled "My First Natural Footwear – Rope Sole Canvas Shoes Made by Me."  Magyar writes that he was committed to crafting and wearing natural shoes, or none at all. The post explains in great detail how to handcraft a pair of simple, espadrille-like shoes, made from eco-friendly materials such as hemp canvas, rope, and flax thread. As the post continues, a pseudo-prototype of the Yeezy Boost 350 materializes before us, with its seam running up the middle of the shoe from the toe, and even the crosshatch-like patterns of the hemp canvas. When Magyar's shoes become wearable, he ironically states: "Time came to toss my last pair of factory made shoes into the garbage. The rotten this 10-plus year old pair of adidas soccer shoes was, and the nasty material compounds it opened itself up to, no other place would have been better suited for it than the garbage bag… Never again."
1 of 3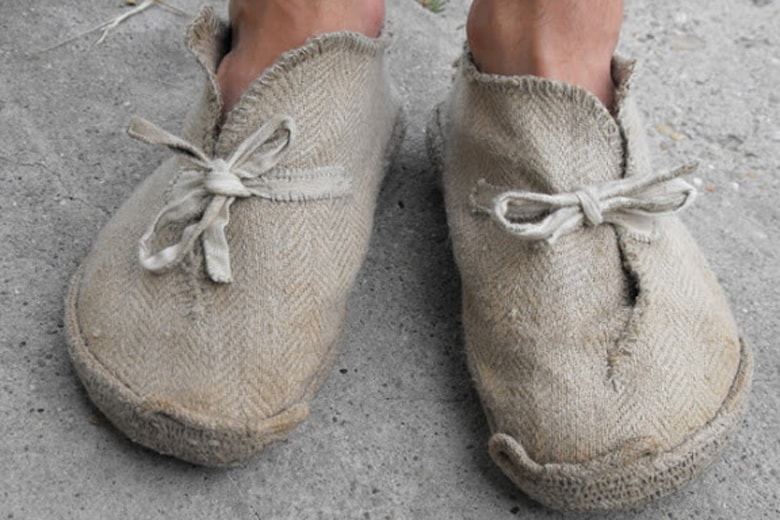 2 of 3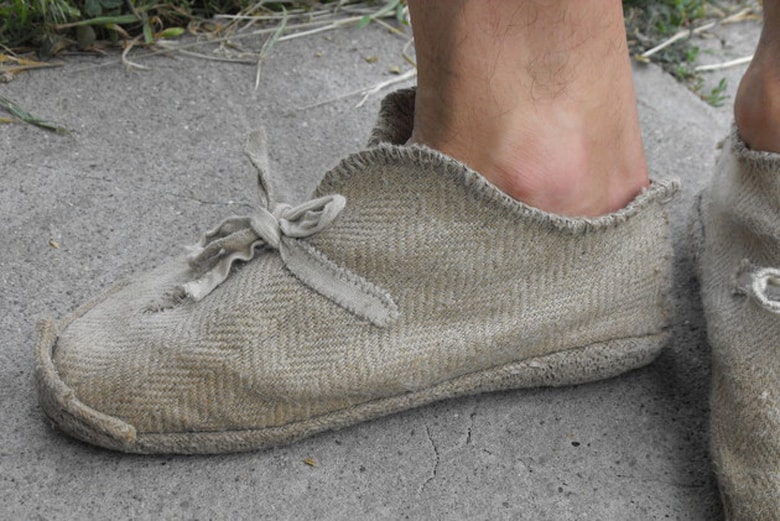 3 of 3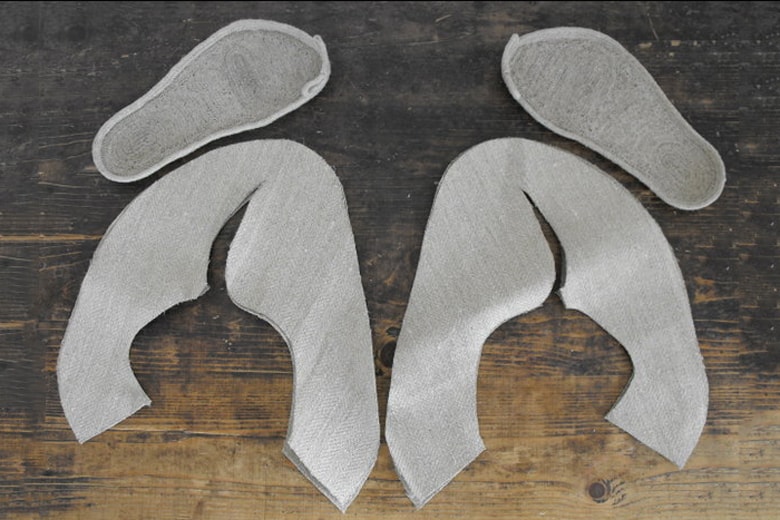 Justin R. Saunders, credited as an art director for Kanye West's creative agency, DONDA, discovered Magyar's post, and uploaded an image from it to his moodboard, JJJJound. Saunders was introduced to the DONDA family through his friend, and Kanye's Creative Director, Virgil Abloh. The OFF-WHITE designer has shown admiration for the Montreal art director, often citing Saunders to pioneer the way in which we use social media today. Abloh once posted on Instagram saying "Instead of scrolling down, you flick thru. if he wasn't my friend I would force him to be. genius the kid @jjjjound."
JJJJound's online popularity may have been responsible for Kanye and Saunders's creative relationship. JJJJound is described as a blog with no text, titles, or source links—only photos. Determining the date in which a particular photo was posted is difficult, as the images are hardwired into the website's source code. However, because many of the images seem to be screenshots taken by Saunders, they are named with a date; by reviewing a few screenshots posted before and after, it is apparent that Magyar's shoes were posted on JJJJound sometime between May and September of 2013.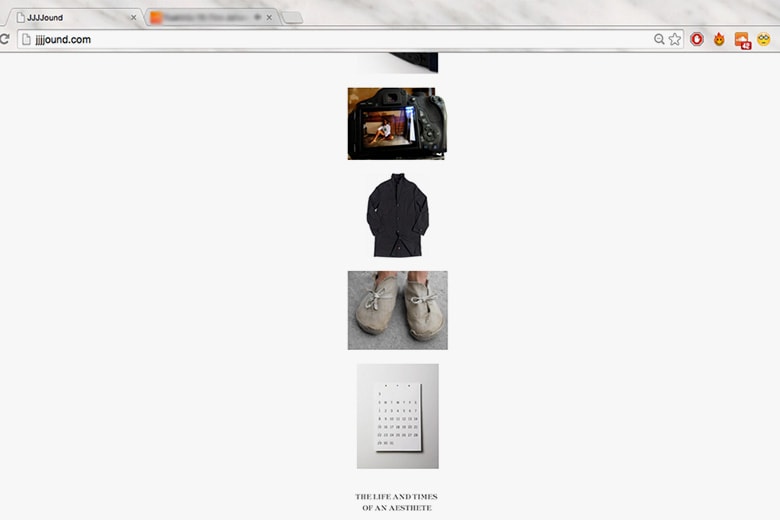 In December of that year, Kanye West signed his deal with adidas. The Yeezy Boost 350 incorporates the build of Magyar's shoe, with the textured canvas-looking primeknit, style of lace, and thick sole. Even the adidas website uses marketing language such as "moccasin-style construction" and "beautiful, yet simple materials" to hint at a shoe of simpler times, albeit modernized. Furthermore, the latest Yeezy Boost 350 colorway shown at recent New York Fashion Week is tan—the exact color of Magyar's handcrafted shoe. When asked if anyone had ever approached Handcrafted Travellers regarding the commercial production of the shoe,  it became clear that Magyar  had never received any contact from adidas or Kanye's camp.
Until now, Kanye West's Boost 350 was a cultural object with ambiguous origins.  One may cite Magyar as a source—or, perhaps the source—of the inspiration for the Yeezy Boost 350.