Migos featuring Skippa Da Flippa - Dab
Dabbing is a movement.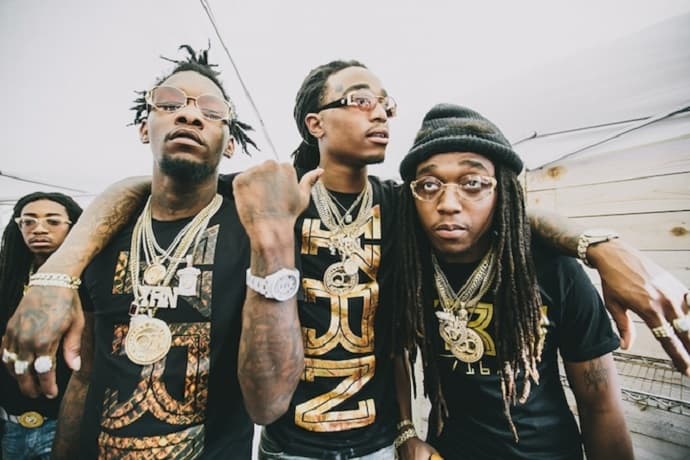 For those not in the know, the Dab dance is an absolute, full-steam-ahead movement right now. Contributing fuel to the fire thati is Dabbing, everyone's favorite trap-trio Migos have dropped off a fittingly-titled number entitled "Dab." Featuring QC affiliate Skippa Da Flippa, the dab-and-rap salvo is intended to be the perfect soundtrack for all future Dab sessions. You can give "Dab" a spin below. Dab, dab, dab.