Lufthansa x RIMOWA Electronic Tags Make Your Check-In Process Easier
Saving your time (and paper).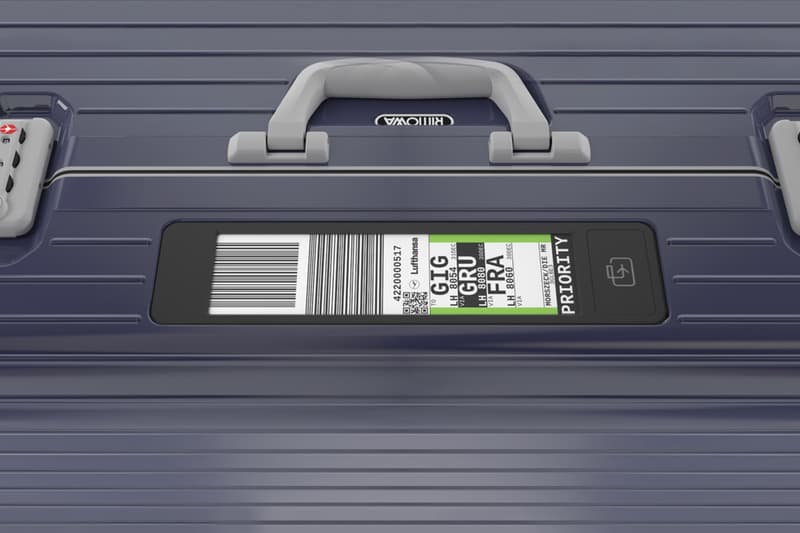 According to Cool Hunting, an estimated 3.5 billion people are expected to travel by plane in 2016. And that number is only going to get higher. German luxury luggage brand RIMOWA and German Star Alliance airline Lufthansa have teamed up to create an exclusive line of bags that will make your check-in process easier. RIMOWA's signature aluminum and polycarbonate suitcases will be updated with a built-in, electronic luggage tag with a data module powered by an E Ink® Mobius display. Flyers can download the Lufthansa app and check in their bags via Bluetooth, which corresponds your electronic tag directly with the air carrier and your airline ticket. Lufthansa then prints your paper luggage tickets complete with your destination, information, and EU customs stripe. This is the first time for such technology to be implemented, and will only be applicable to Lufthansa flights, for now. The Lufthansa x RIMOWA electronic tag suitcases will be hitting RIMOWA stores sometime early 2016.