Hood By Air 2016 Spring/Summer NYFW Collection
Taking inspiration from the schoolyard.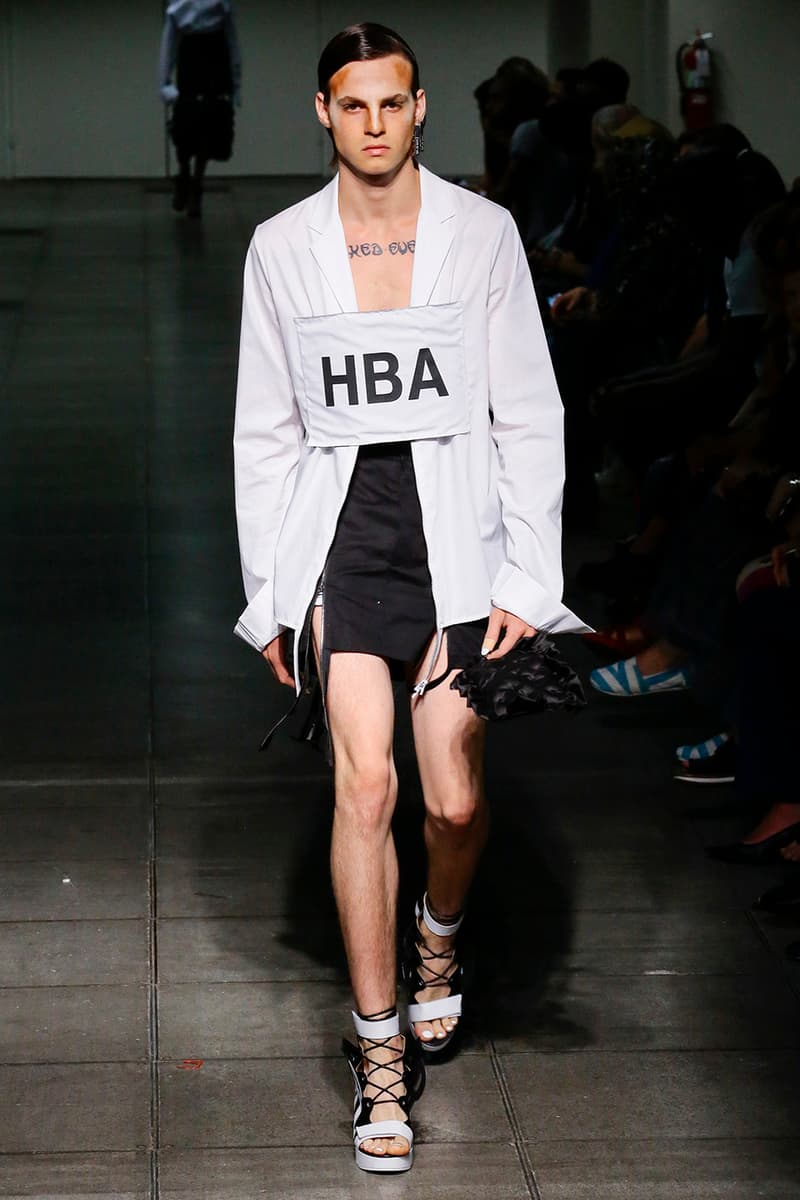 1 of 22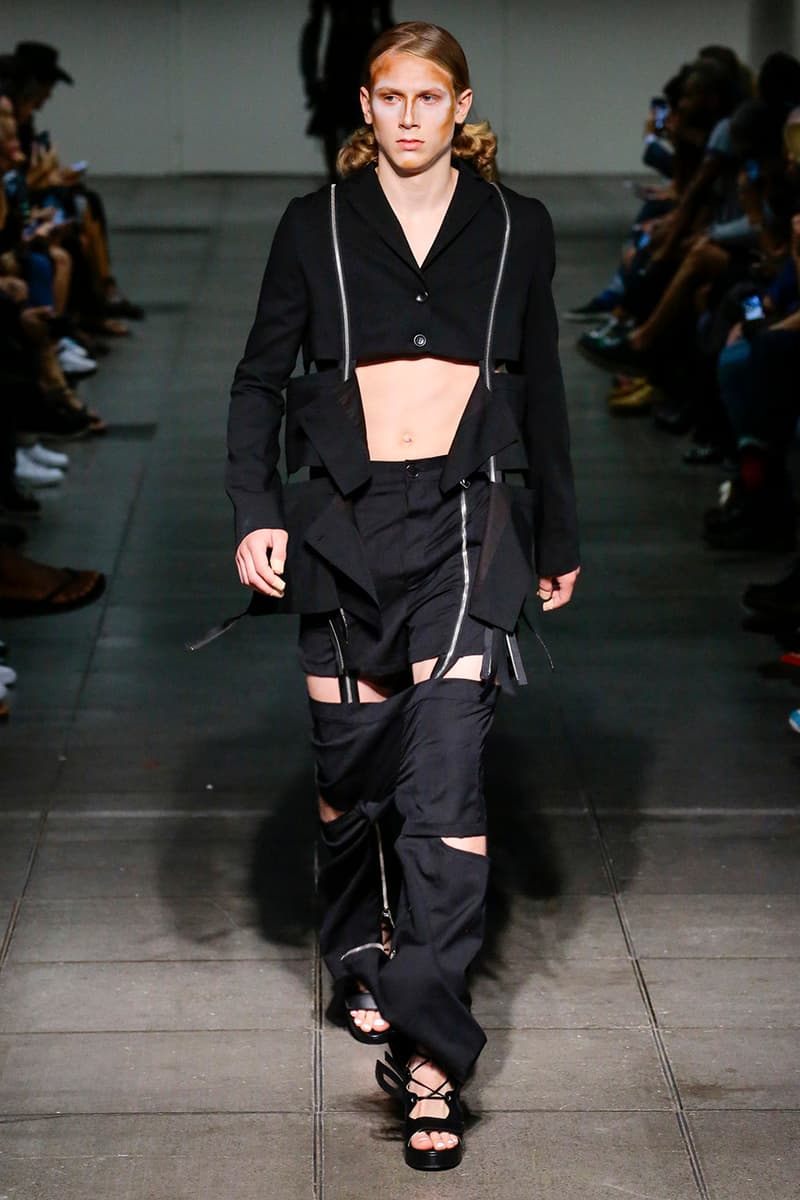 2 of 22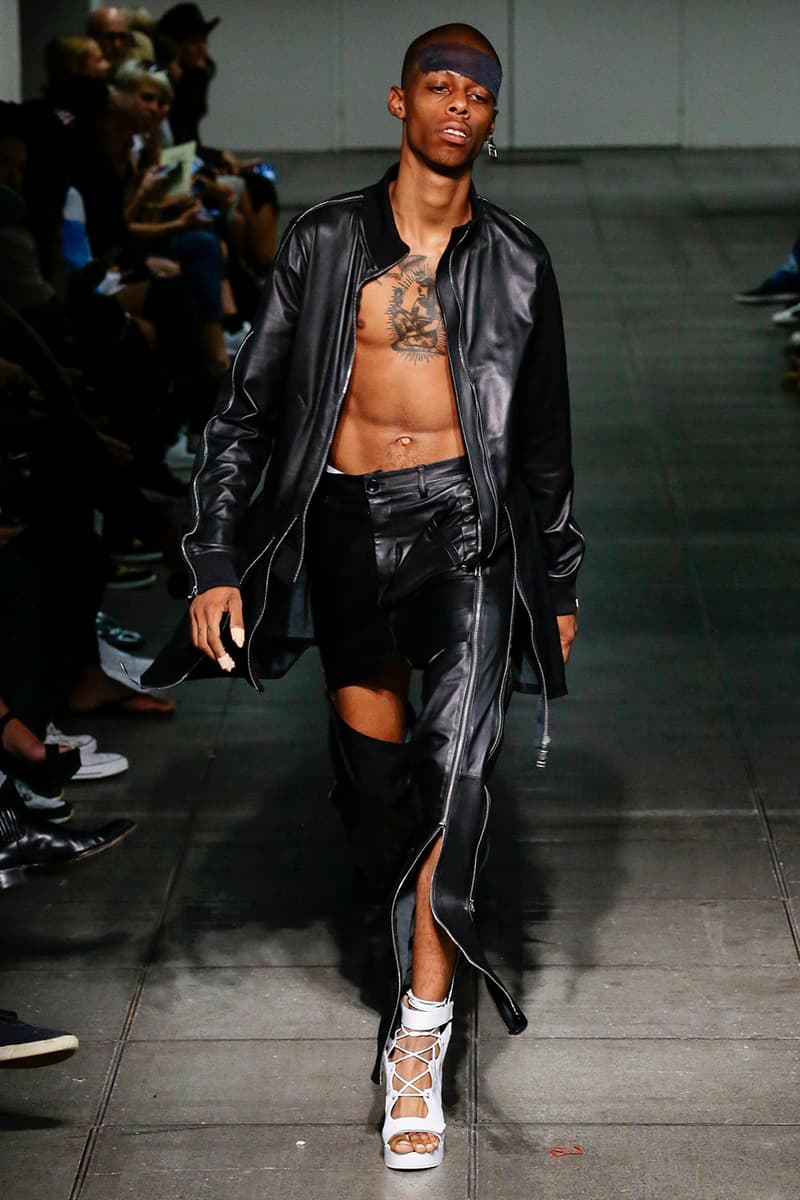 3 of 22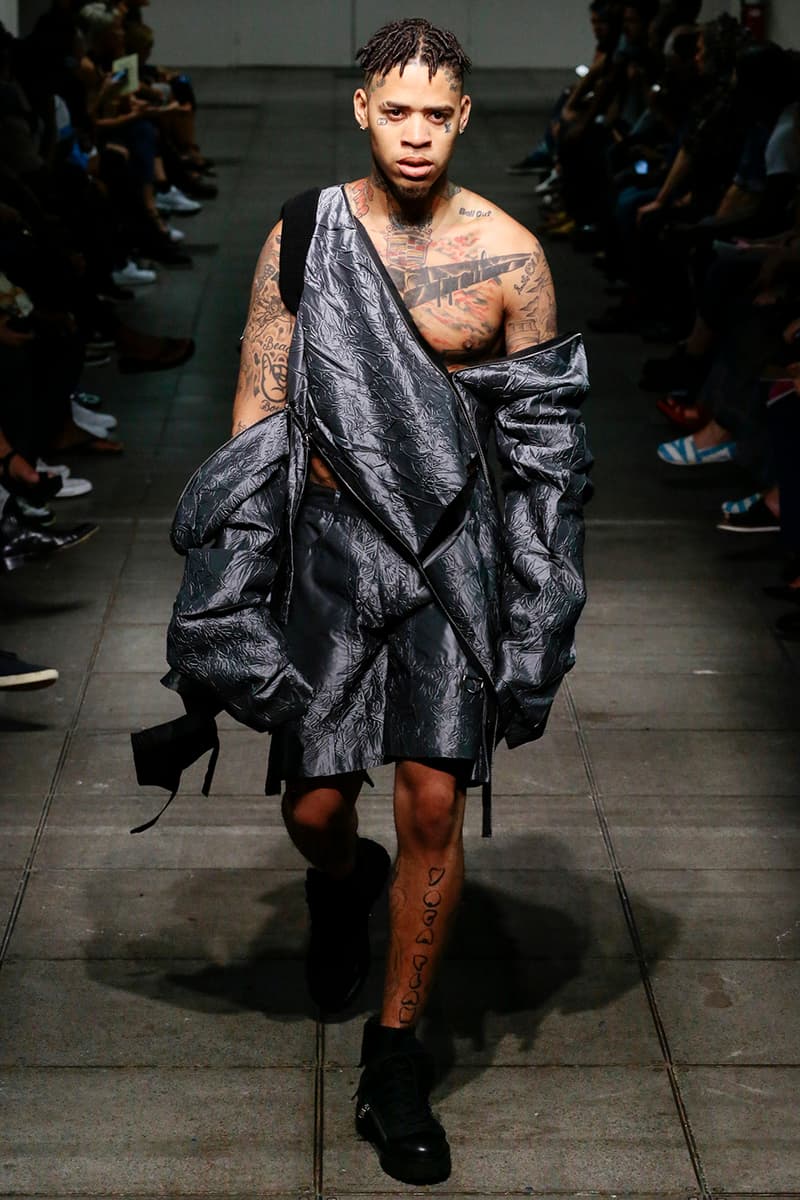 4 of 22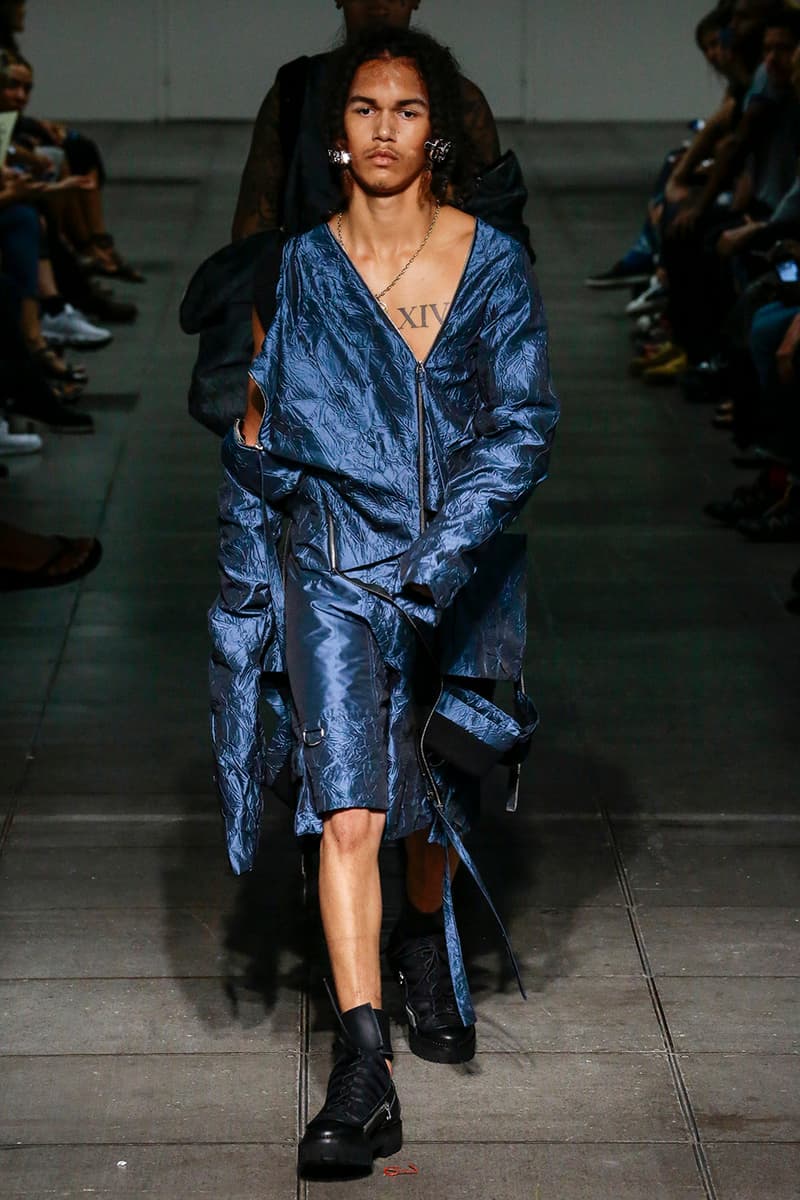 5 of 22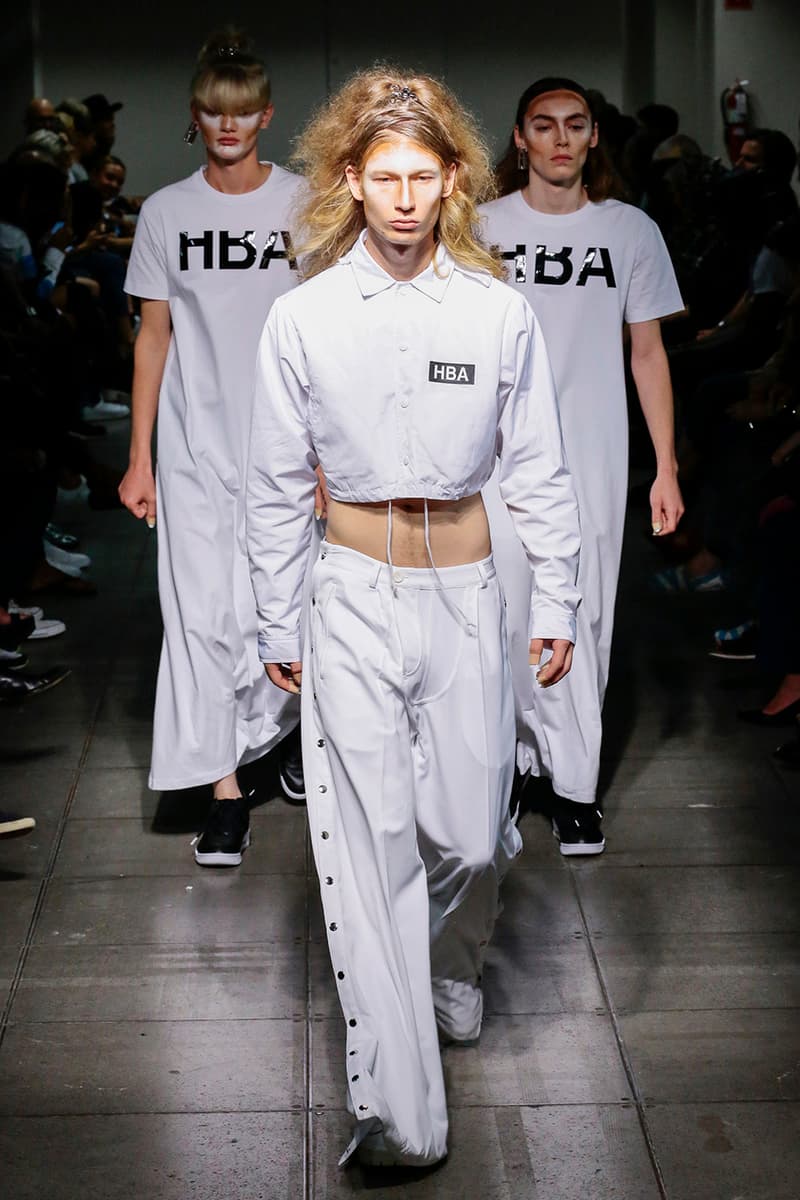 6 of 22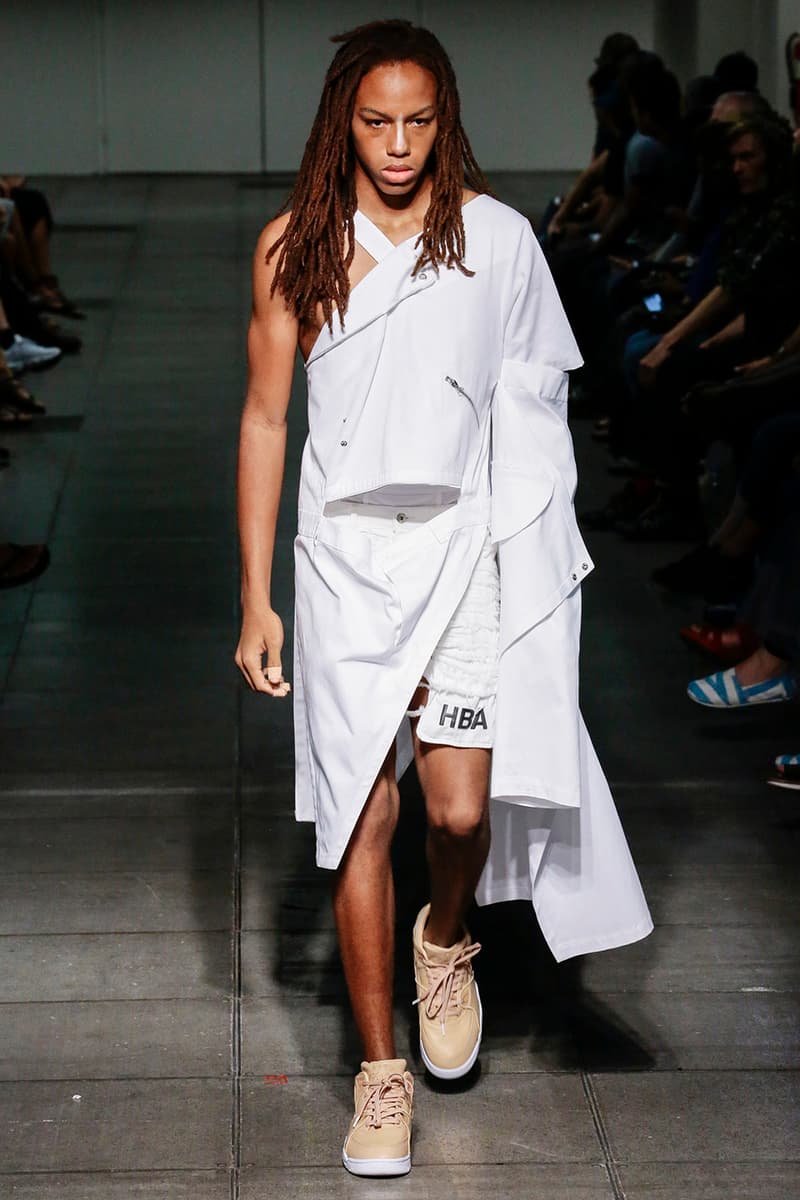 7 of 22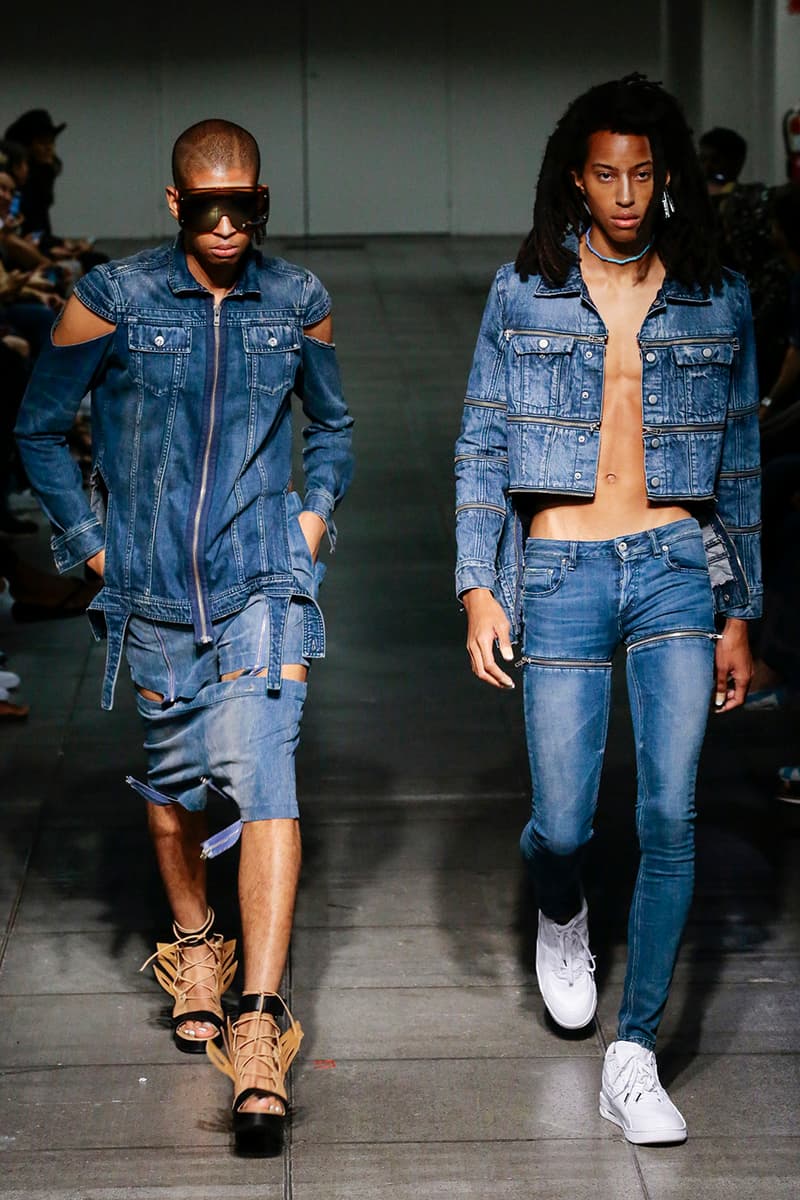 8 of 22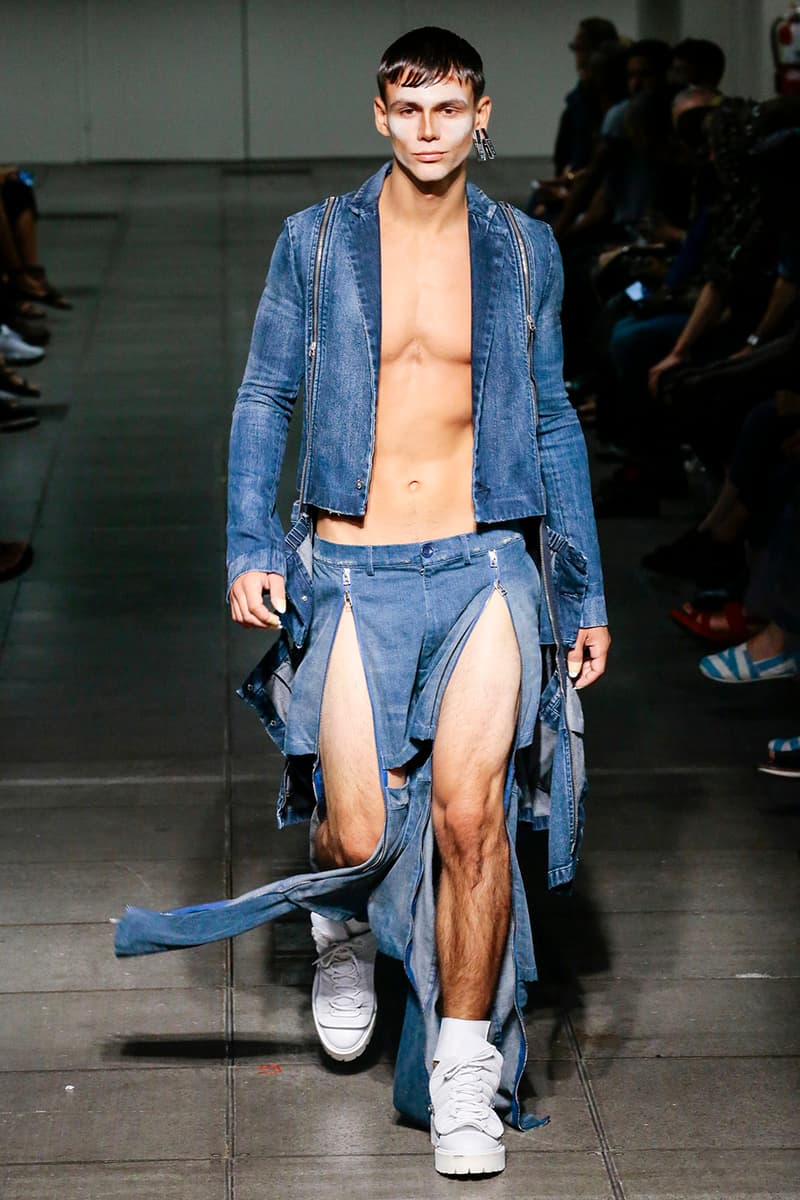 9 of 22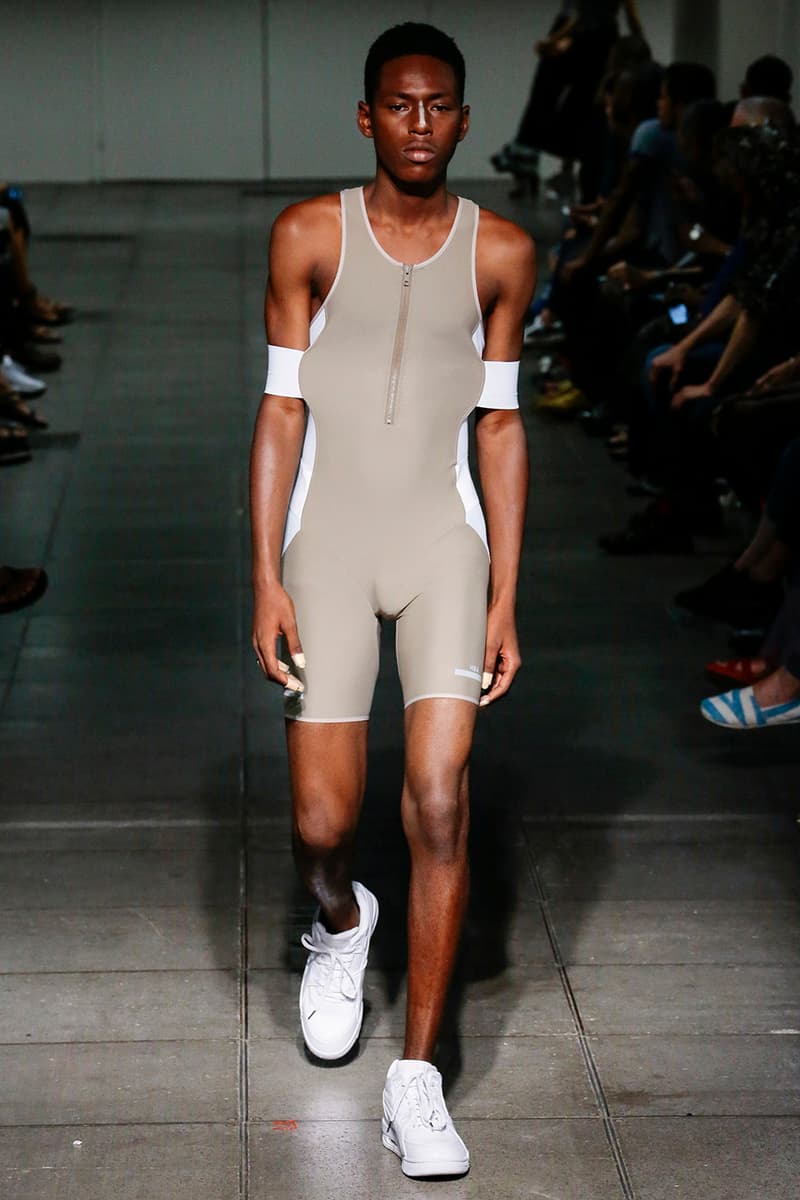 10 of 22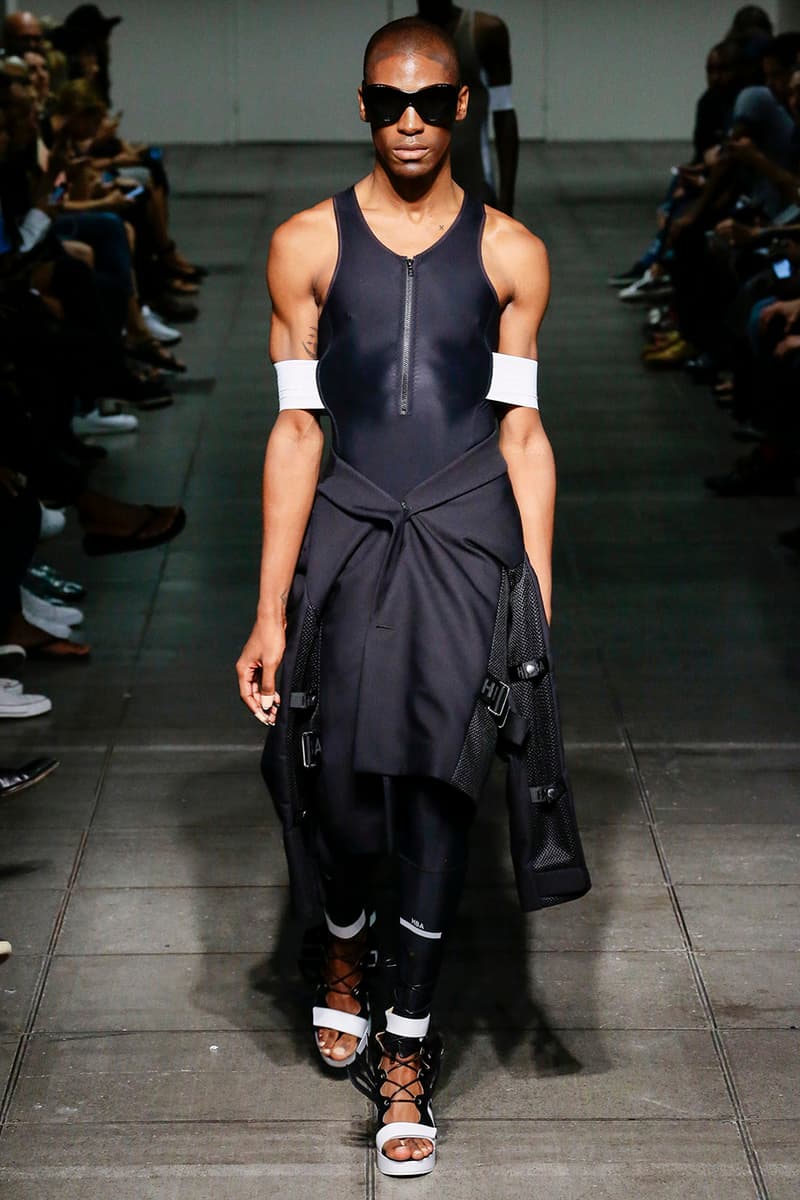 11 of 22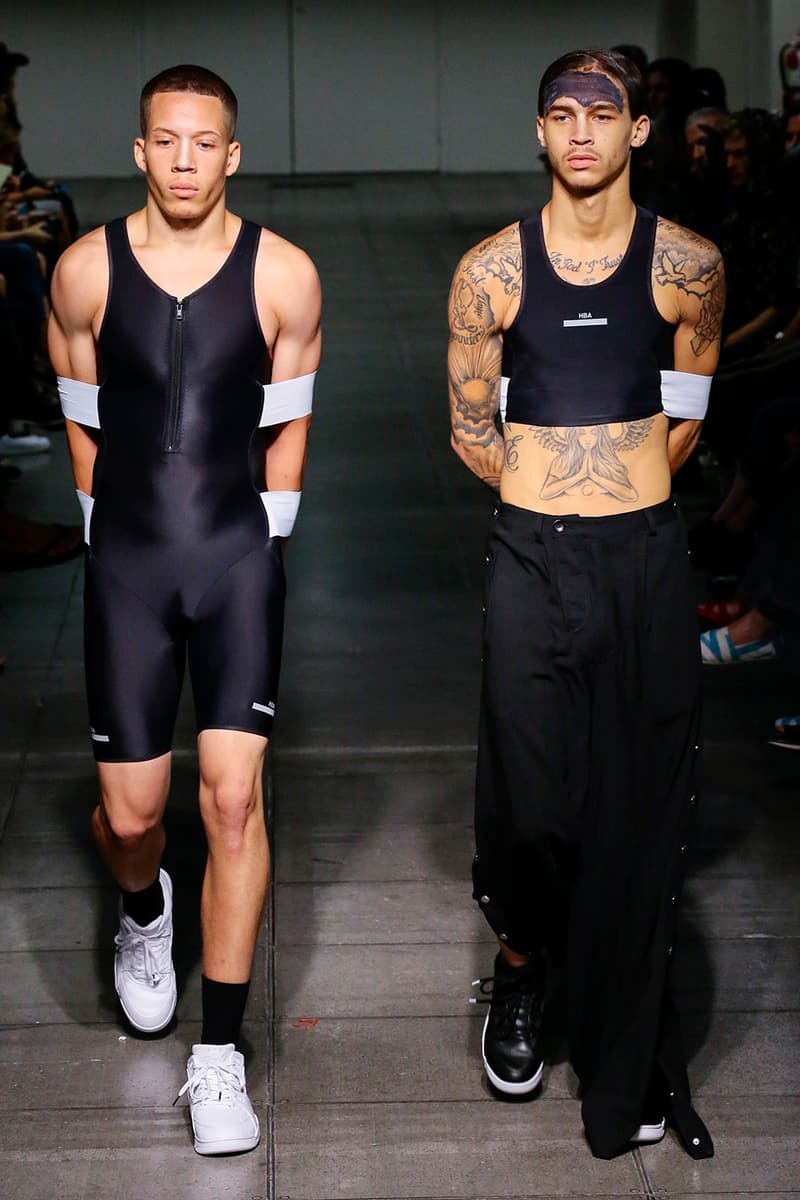 12 of 22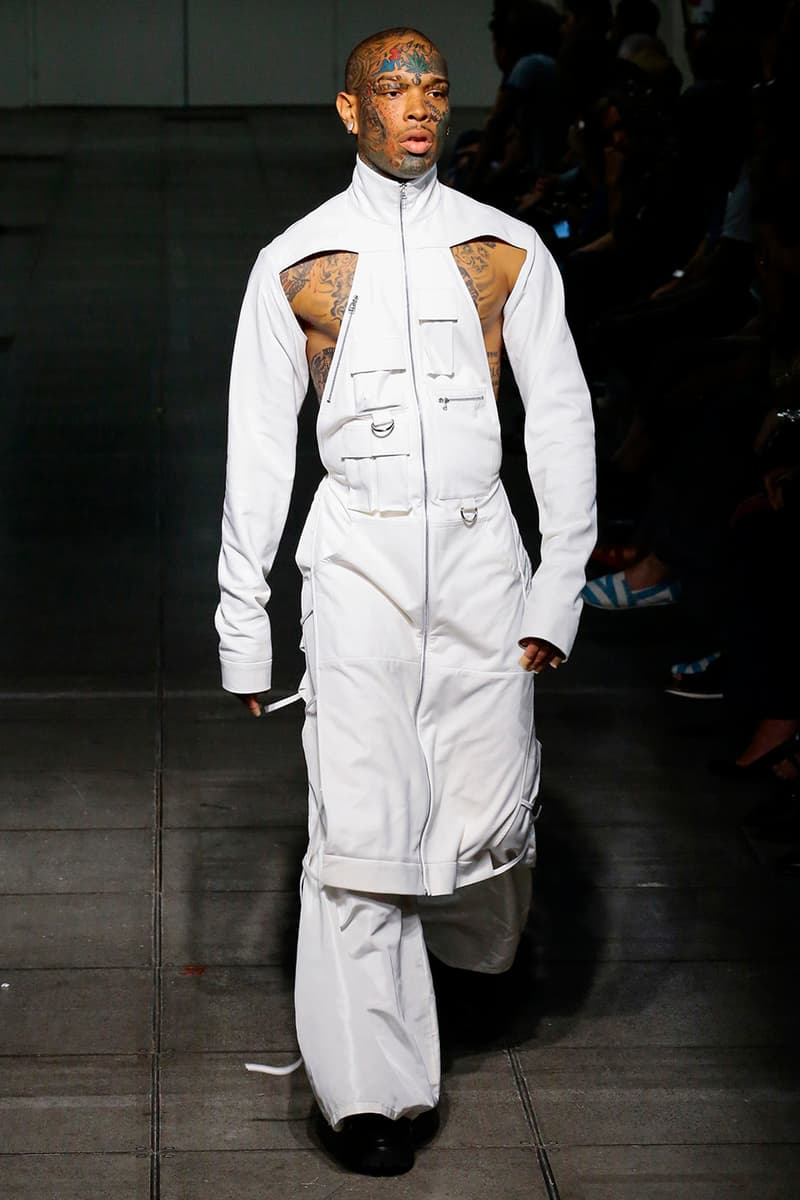 13 of 22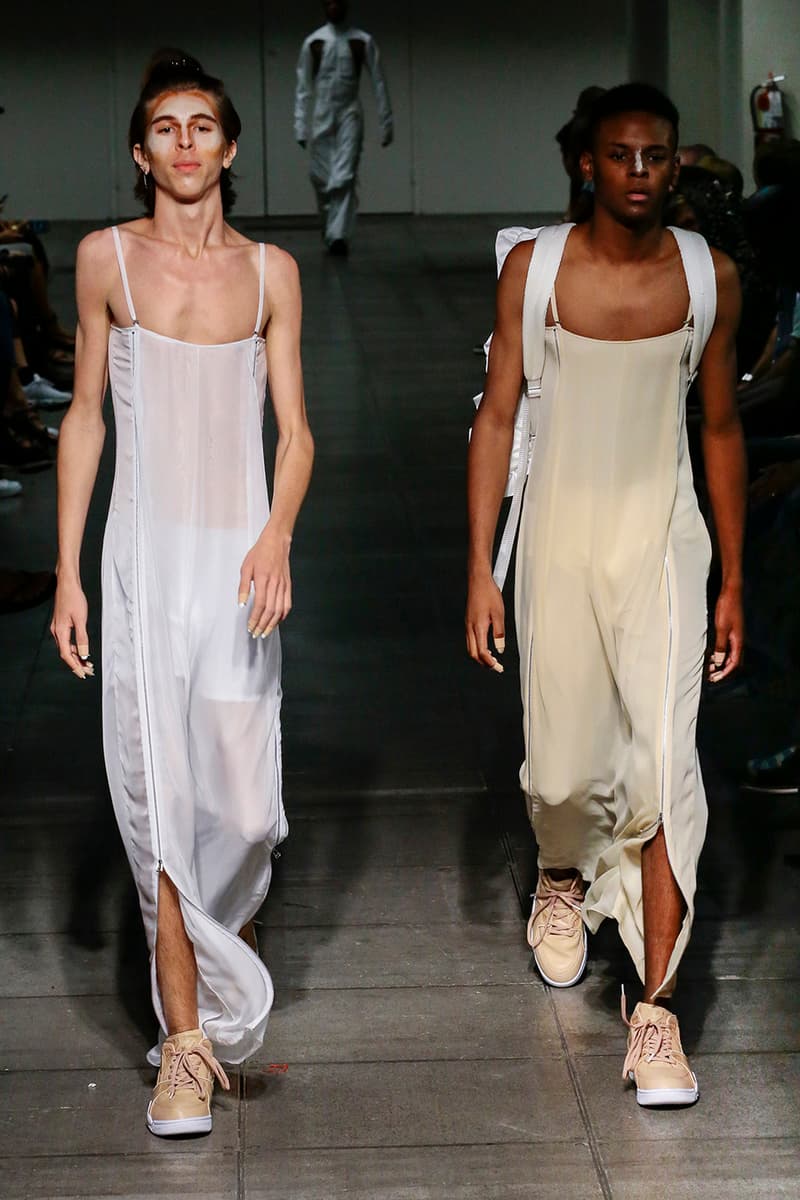 14 of 22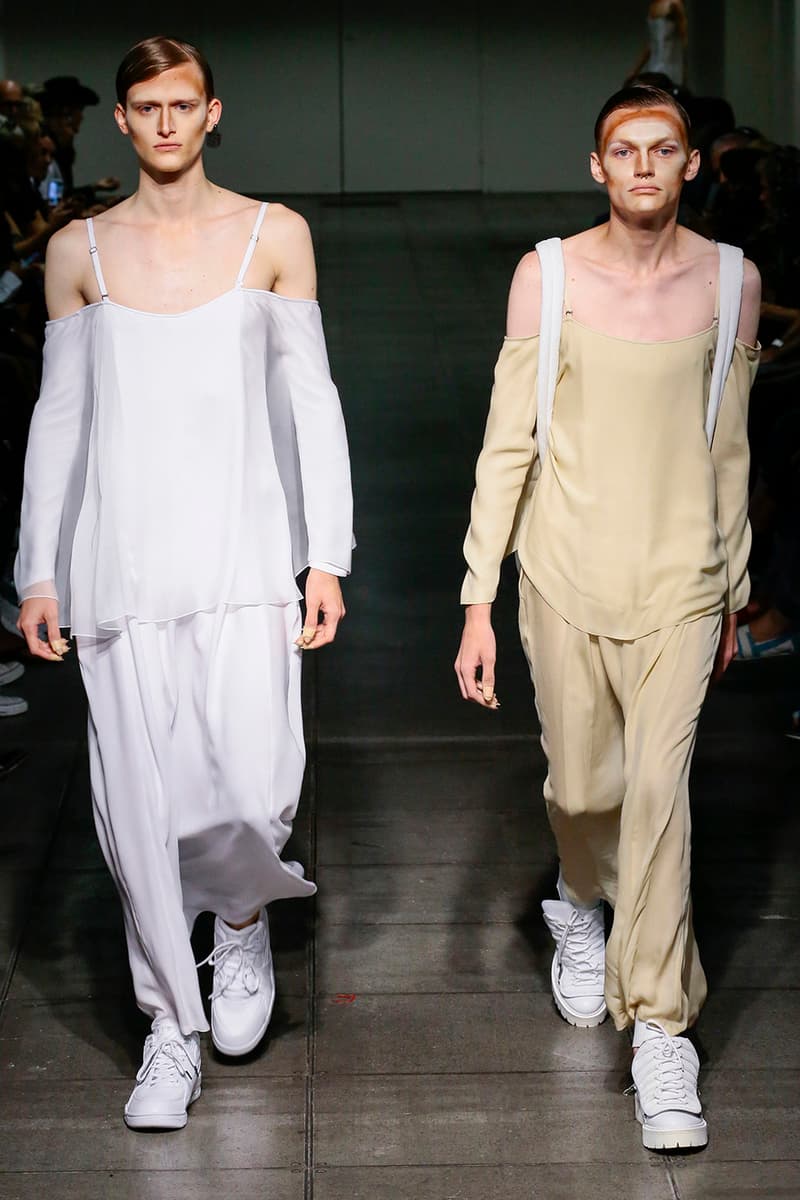 15 of 22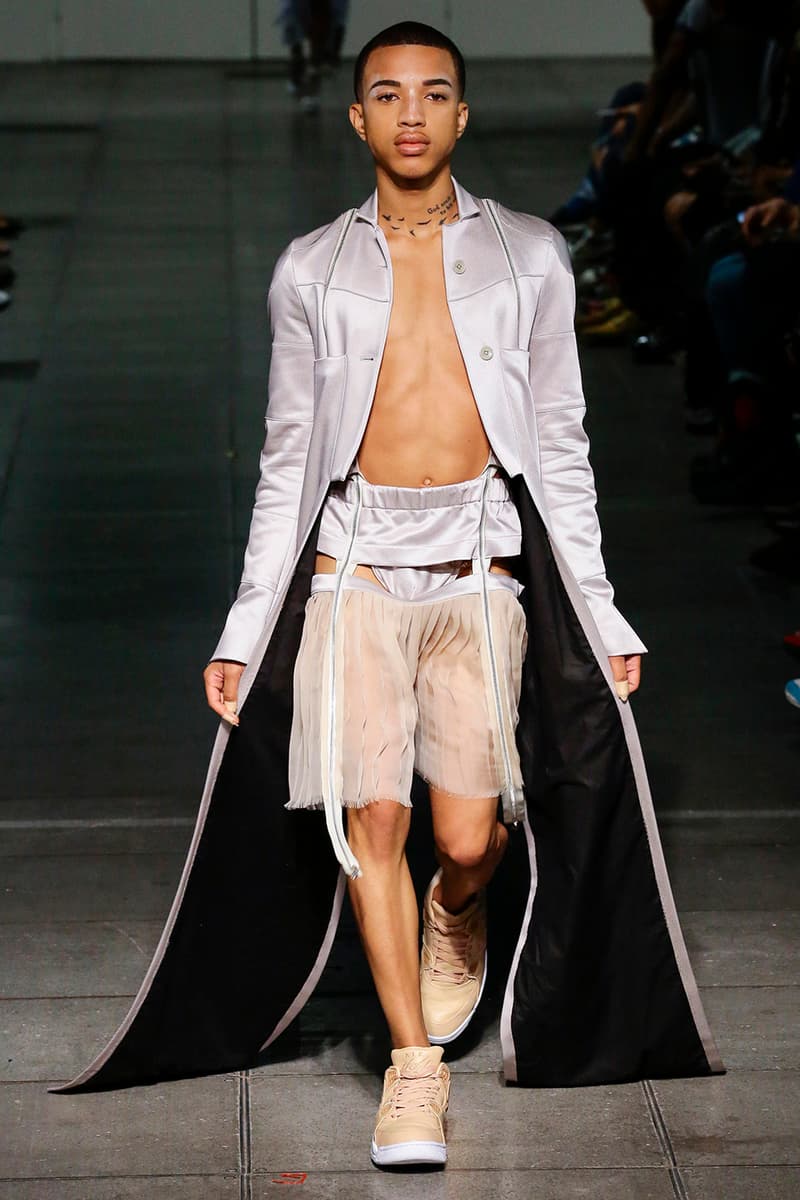 16 of 22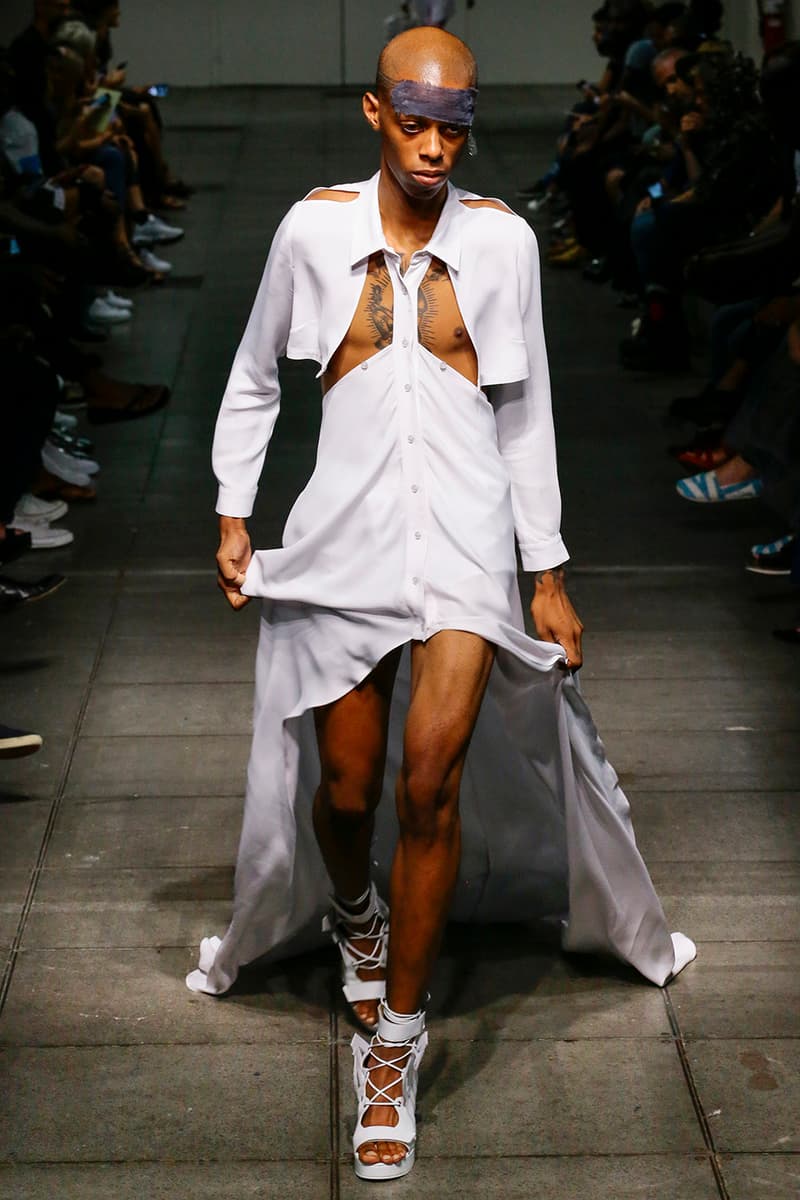 17 of 22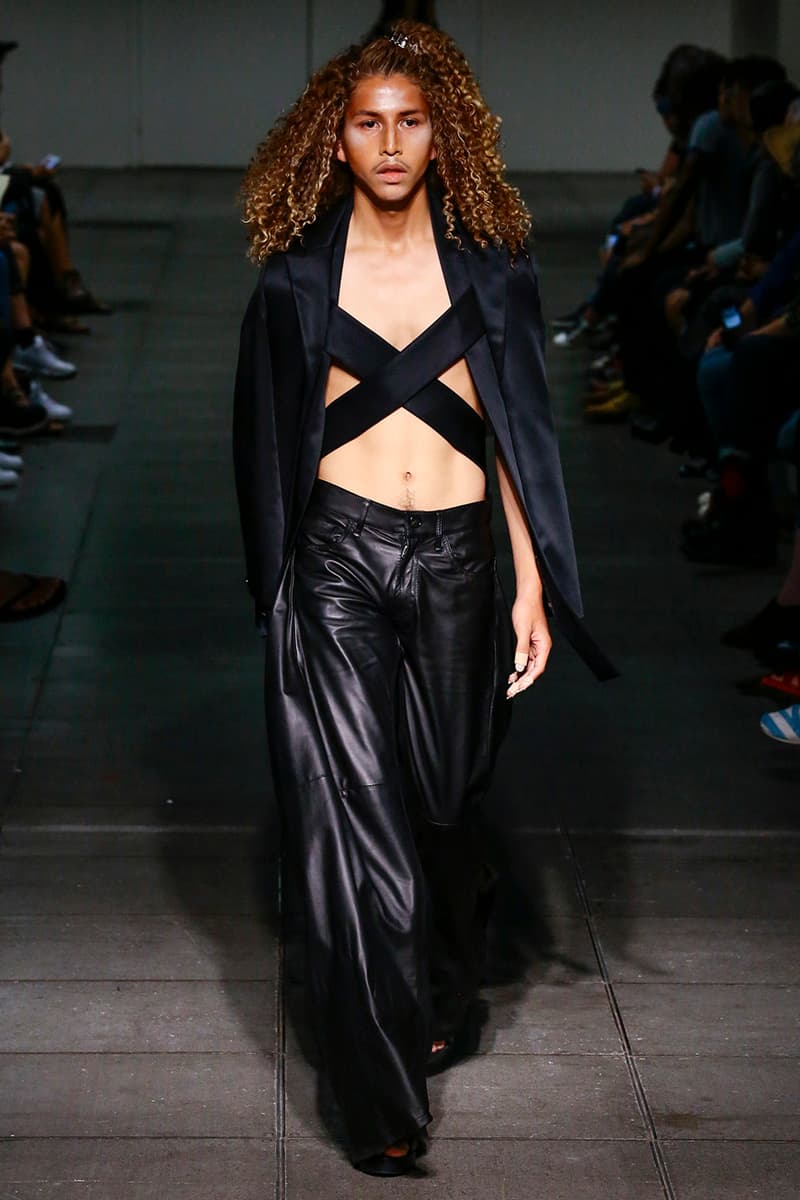 18 of 22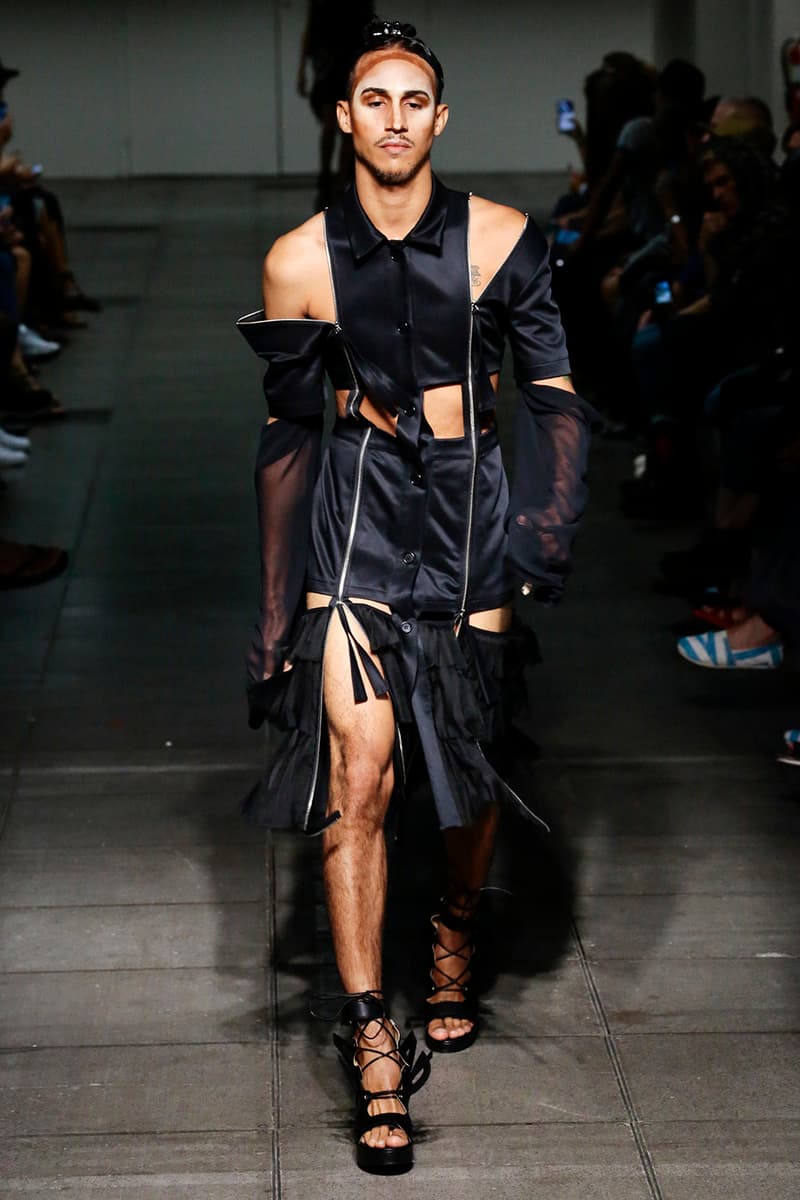 19 of 22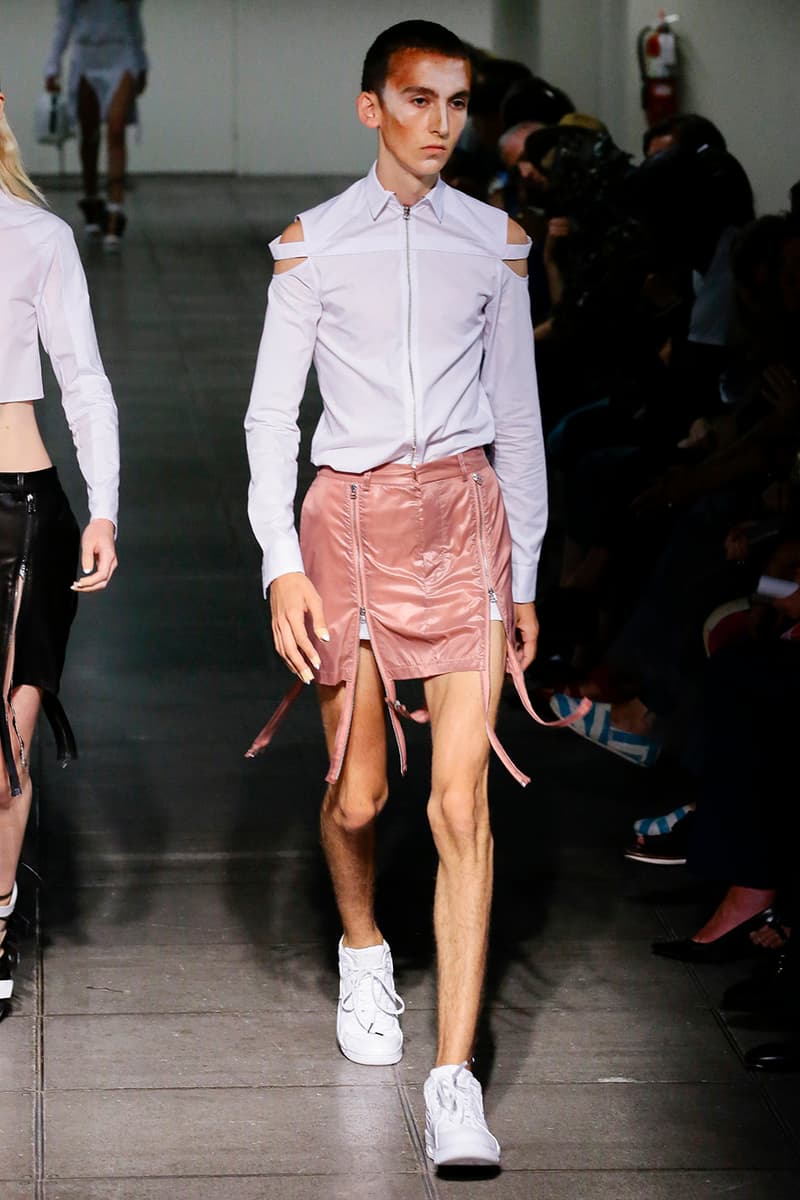 20 of 22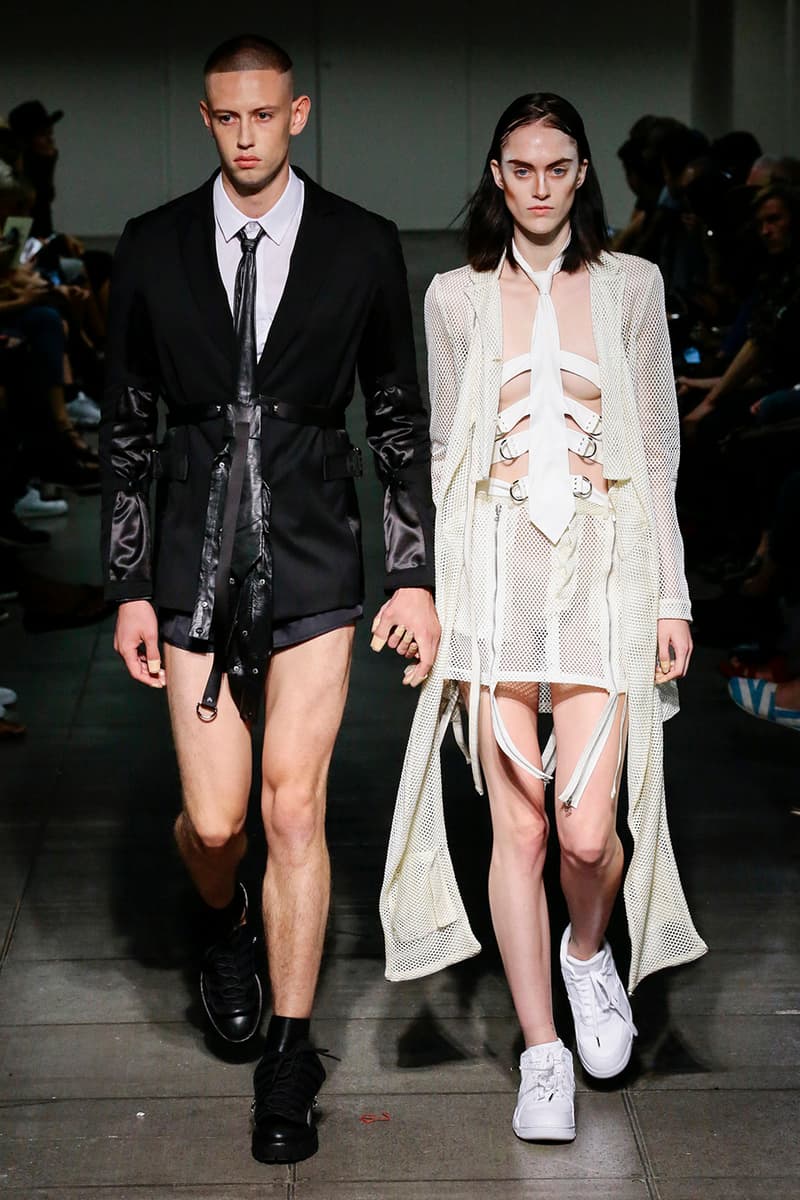 21 of 22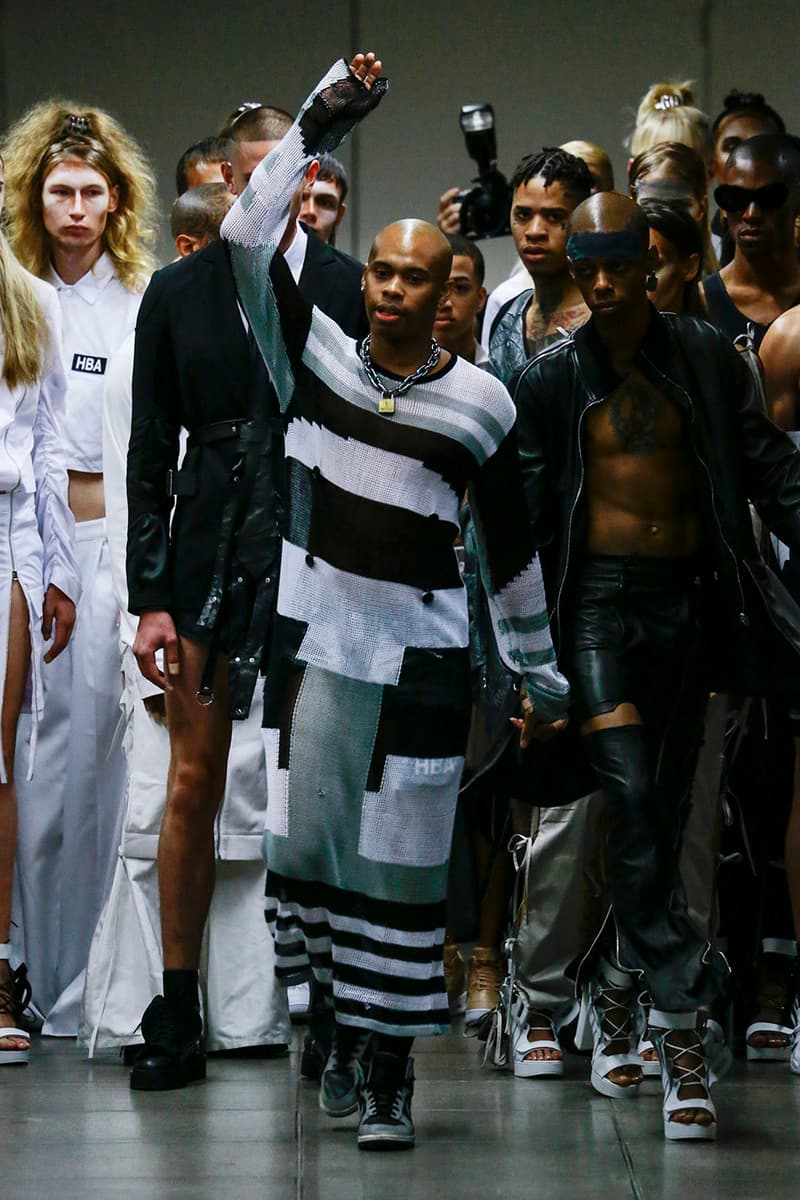 22 of 22
Shayne Oliver's latest collection for Hood By Air during New York Fashion Week is nothing surprising — an equal number of men and women, donning gender-neutral clothing deconstructed to the point of strips. But this season, his inspirations come from the schoolyard. Show notes were printed on detention cards that listed numerous misdemeanors, and Oliver says "It was all about childhood in the Caribbean. And growing up around uniforms. We had such high education, and we couldn't do anything with it—high education and low living quarters. So it was about cutting up and altering that school uniform, as we did."
Oliver's androgynous cut and sew designs edge on the verge of bondage with its regular showing of zippers and leather, and have now become an unmissable part of fashion week. Often using his runway as a stage for social commentary, the models sported harsh makeup making faces sullen (or perhaps a nod to the pervasive contouring trend among women?) while many walked with their hands clutching a pouch as if in cuffs. Additionally, men rocked silk dresses and neoprene body suits — some whose gender was truly indistinguishable. Leave your thoughts on the collection below and check out all the looks over at Vogue Runway.