This Is Why Palace Skateboards Is Taking Over the Fashion World
The man behind the infamous logo shares his story.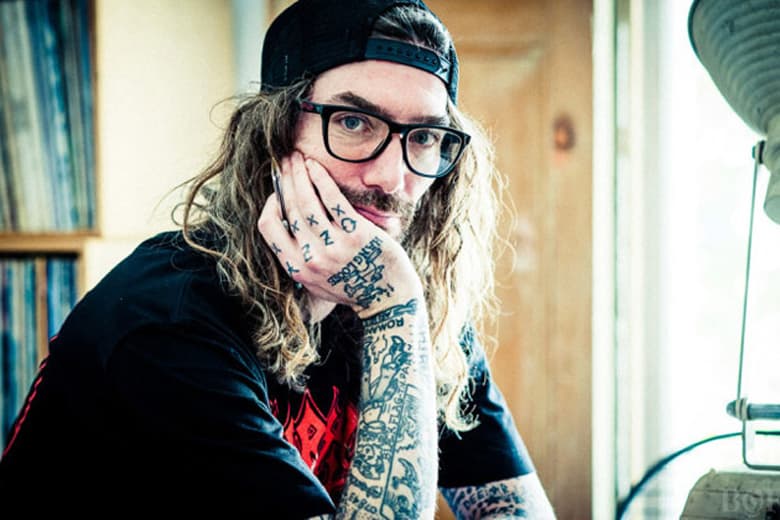 For the past few years, you may have noticed a skate brand that has been taking over the world by storm. Palace Skateboards has managed to create a mystical aura around it, comparable to the likes of Supreme with its hardcore, loyal following. The FADER recently caught up with Fergus Purcell — the man behind the infamous triangle logo we have all become so fond of — to talk about his influences, inspiration and why he thinks the brand has really taken off. The Central Saint Martins alum goes on to give insight on how Palace has managed to combine skate sensibilities into the area of high fashion. Furthermore, the talented designer sheds light on his Aries brand he runs with Sofia Maria Prantera. Enjoy the excerpts below and head over to The FADER to read the full interview.
How has Palace grown and changed since the store opened?

I think we've had the chance to really prove that idea that, while it's a skateboard thing, it's also a legitimate fashion thing on it's own terms. It's done that from the outside, and it's quite punk. As we've grown in experience, there's now a chance to step up and make clothes that can operate on that level, and you need a shop as a platform to do that. You show people that whole experience. So you're still doing t-shirts, but you're also doing a performance jacket, and it's all an integrated experience. It's so fun to get to do that, because that's always been in the pipeline. It's always the way I've imagined things. It's this triumphant time to prove the point and give people a chance to come and have a look at it and see what it's really like. Get the right vibe.

Tell me a bit about the logo that you created for Palace. What thought went into that iconography?

Lev told me straight away when he was thinking of doing a skate company, and I was like, "Awesome. Go for it. Can't wait to see it." And when he said, "Do you want to do a logo? It's called Palace," I was like "Fuck it, of course." He said that the initial bunch of inspiration was triangles, and so I went away and started designing triangular stuff. But since that, occasionally, he's totally forgot that he said it had to do with triangles, and gave me credit for doing that. So it's even better that he just forgot that.
He gave me the idea for a triangular motif, and then I started to think about how I could manipulate that symbolically. I chose the infinite-repeating thing as a motif for eternity. It implies that it loops around and around forever. That was a conscious thing to put that in brand and say, were not already, were infinite. When you work with graphics that imply a certain three dimensional quality, that instantly gives them an implied size, so you can print that image quite small and it still has a quality of being epic. I think that was part of it too. The best thing is that, in order to introduce any kind of word branding, I had to really put it where I put it. It had to be there three times, and I think subliminally that's quite powerful. That reenforced the name by repetition.

What's next? Is it difficult keeping the shop full of new stuff?

It's a dream come true, because we can finally realize these crazy ideas, and they're working so far. So we really want to push the bar out. Using the platform of the shop, you should get away with doing something a bit weirder, even just to create the right atmosphere. and so that's the next big thing, starting to generate stuff more quickly.

There is no sense of season. Palace just drops when you drop them.

That's how it's become. There's a bit of a program, but yeah. I guess if it seems slightly random, that's ideal, so that's what it should be.