DRx Romanelli on Working With G-DRAGON & NONAGON
The king of customization on partnering with YG's streetwear label.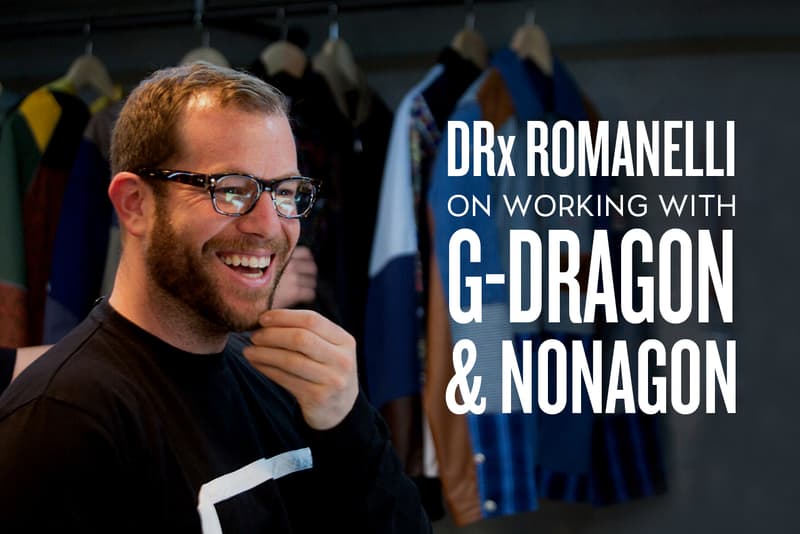 With the surge in popularity of South Korean brands today, we continue to see thought-provoking collaborations that bring together opposite ends of the fashion scale.  Back in 2014, South Korean entertainment company, talent agency and record label YG Entertainment partnered with Samsung to launch their first-ever label, NONAGON (often stylized as NONA9ON). For those unfamiliar with the expansive reach of K-pop across the pond, YG is number one in its field. With NONAGON, YG is able to translate its free spirited energy into a line of youthful, modern streetwear, and the company has tapped the likes of G-DRAGON, TAEYANG, CL, and other Korean artists to lead the label as brand ambassadors. With YG's cultural influences and Samsung's advanced resources in the tech world, the label has infiltrated the fashion market with a unique business model led by its star-studded figure heads.
Now, NONAGON has teamed up with Los Angeles-based streetwear mainstay DRx Romanelli – a brand heralded for its limited edition customized apparel — for a collaborative project that celebrates both labels' respective traditions. Caliginous streetwear staples such as graphic print overcoats, jumpsuits, and bomber jackets receive the signature DRx touch, where contrasting pattern blocks and stitched emblems are intertwined to exude a decided, retro feel. We sat down with designer Darren Romanelli of DRx to gain insight behind one of the year's most exciting Korean-produced collaborations.
---
1 of 8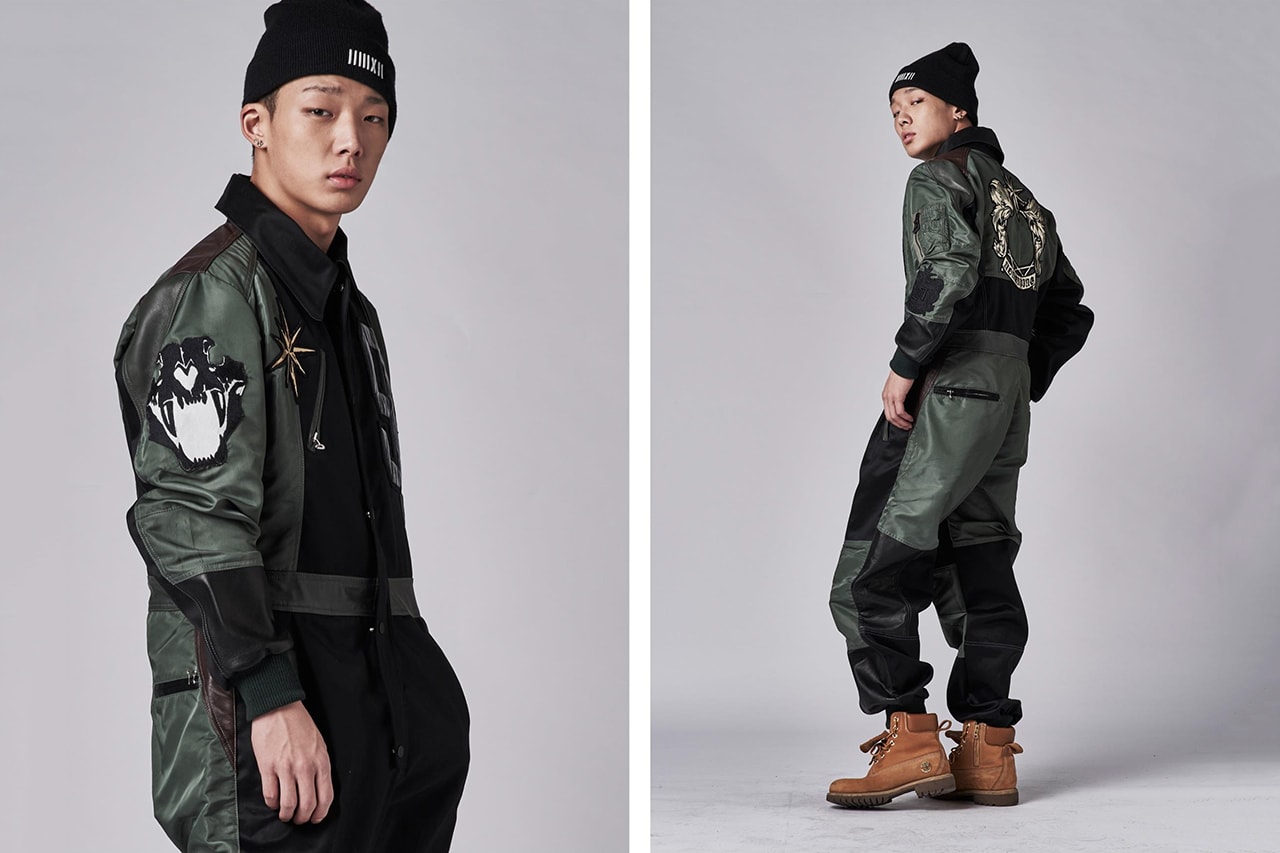 2 of 8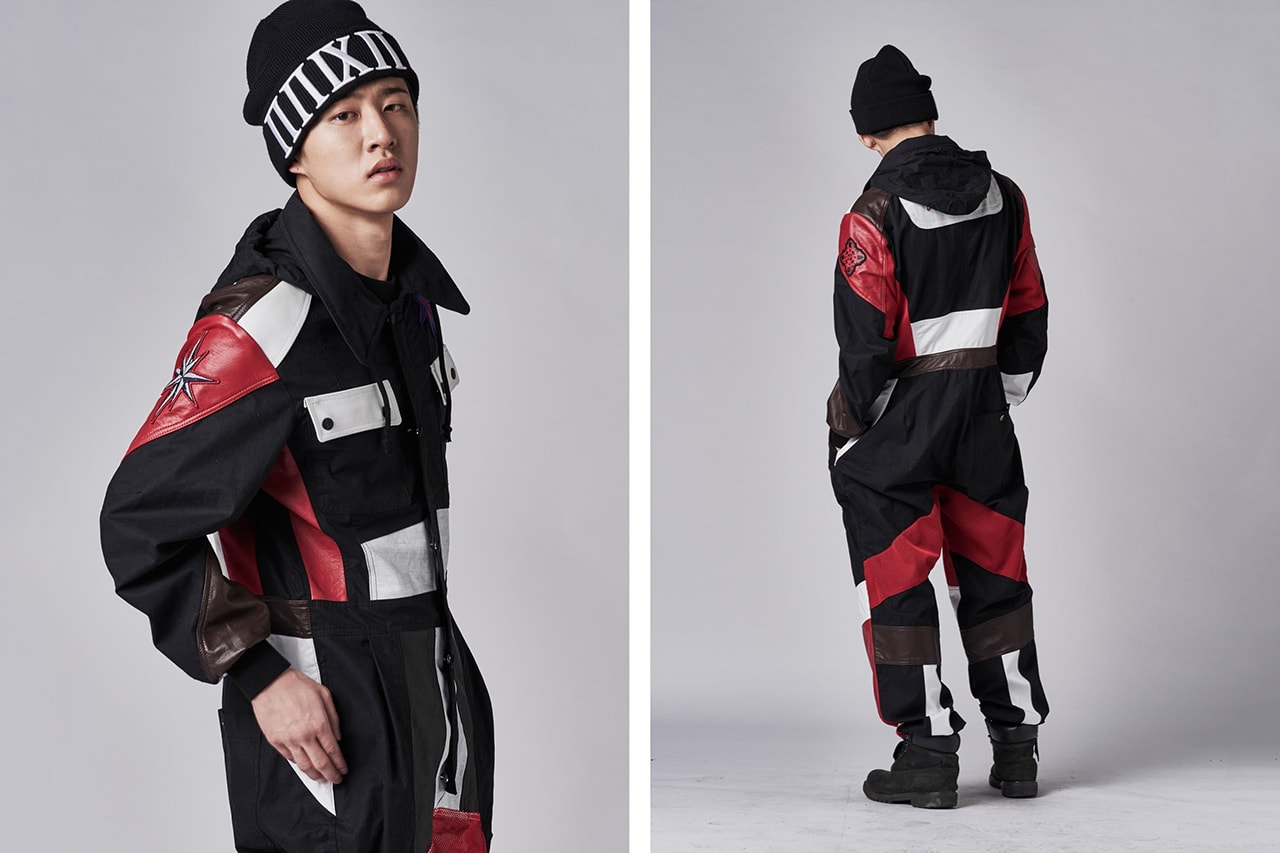 3 of 8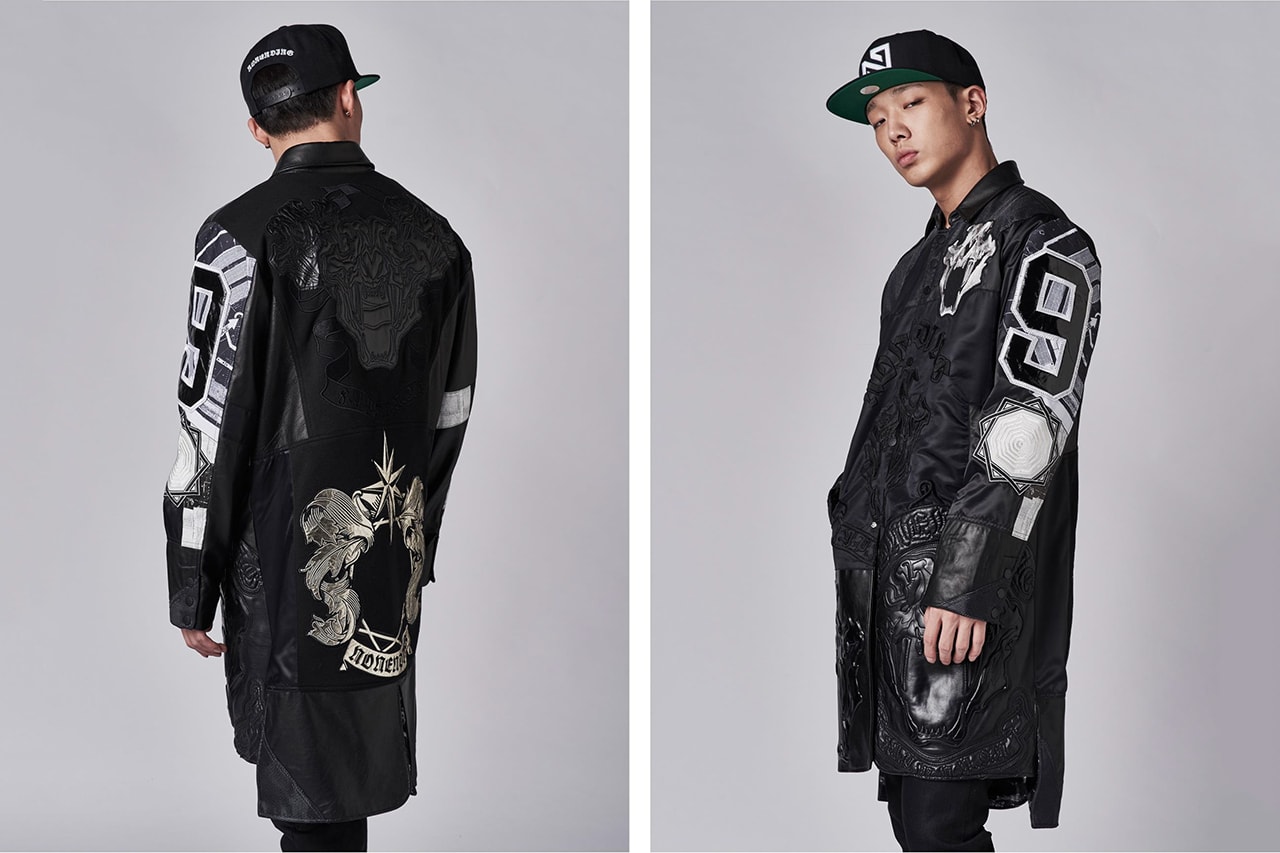 4 of 8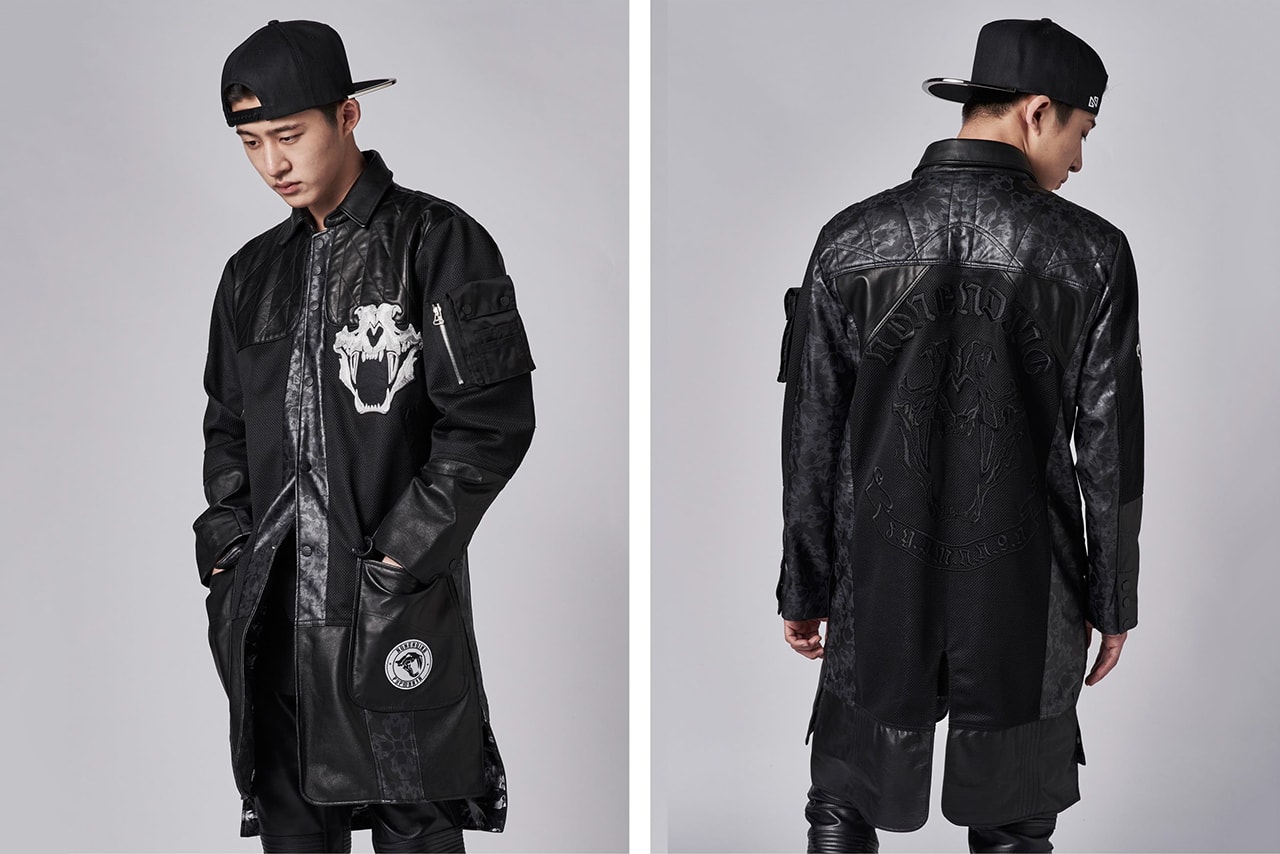 5 of 8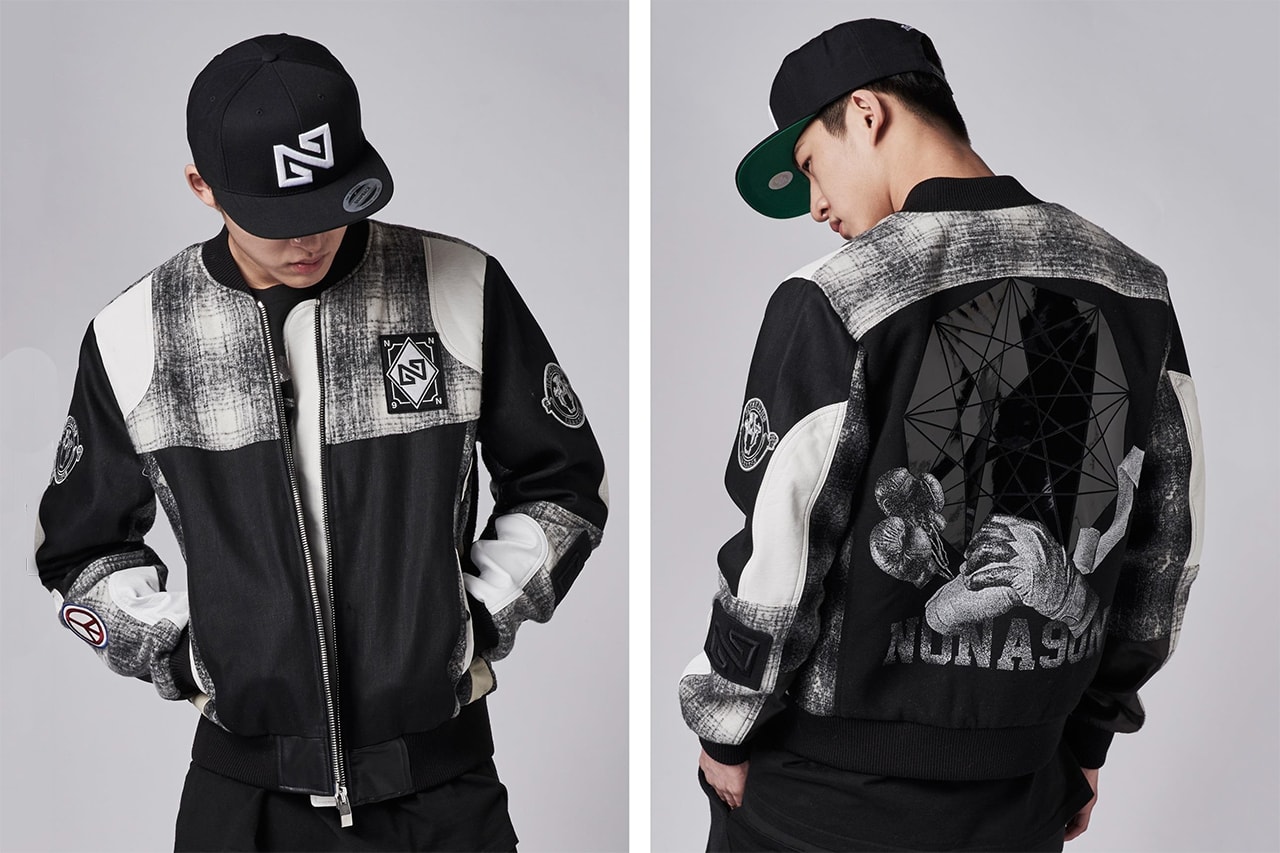 6 of 8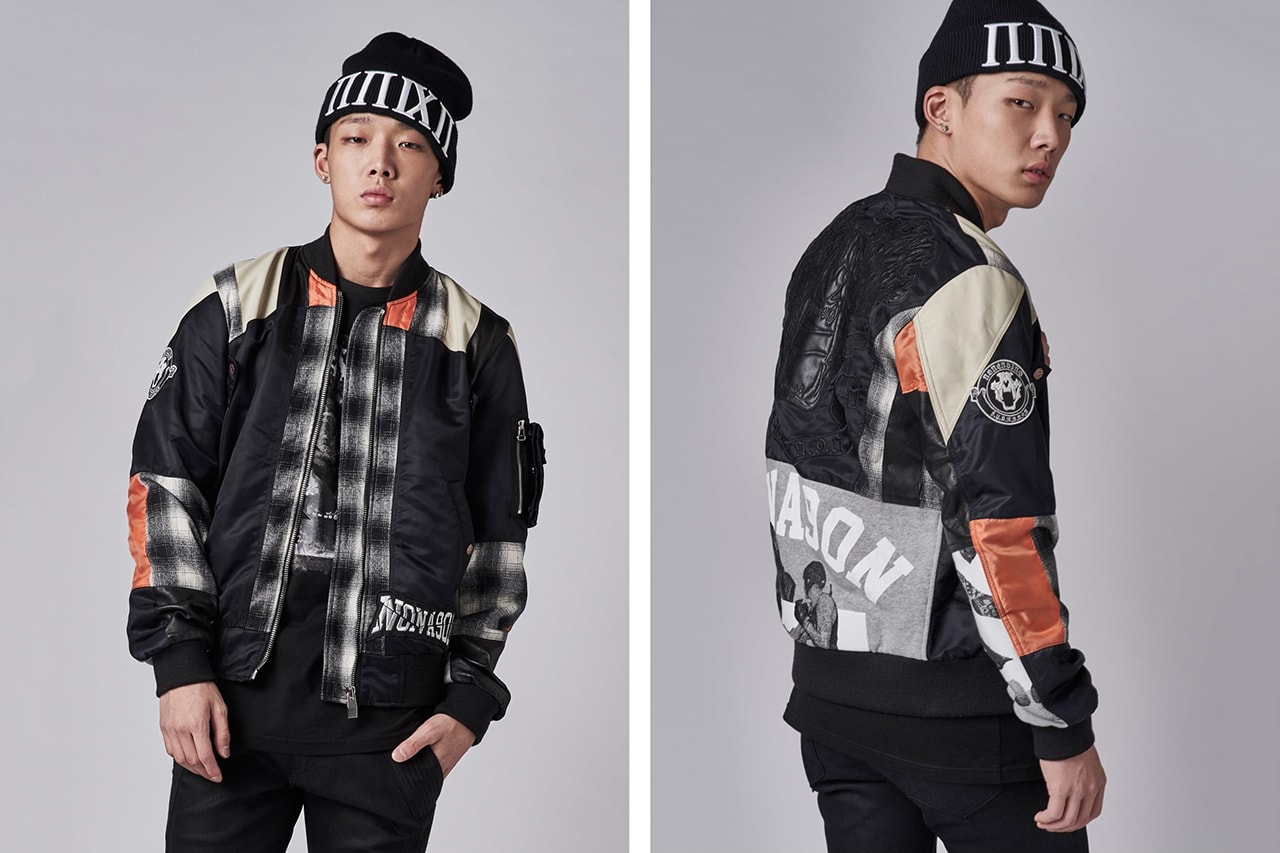 7 of 8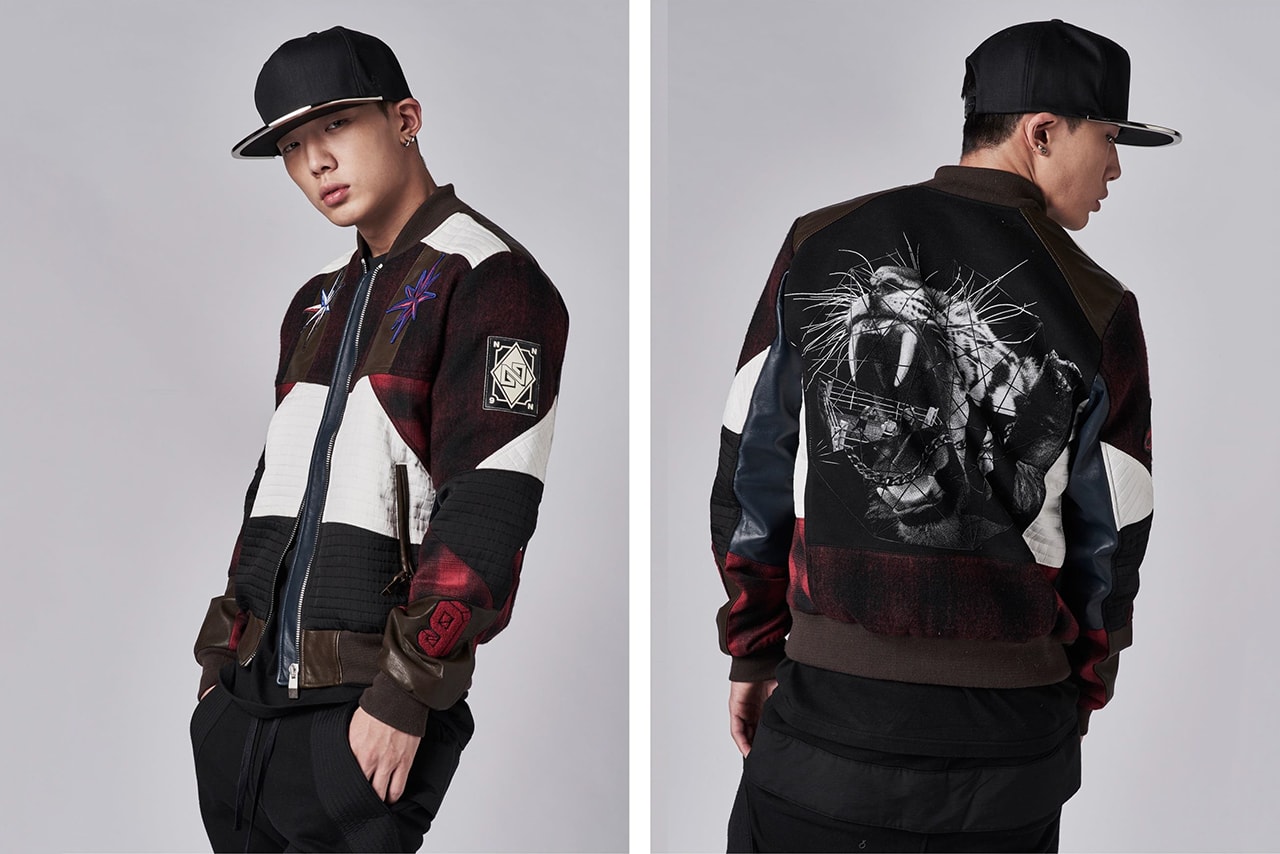 8 of 8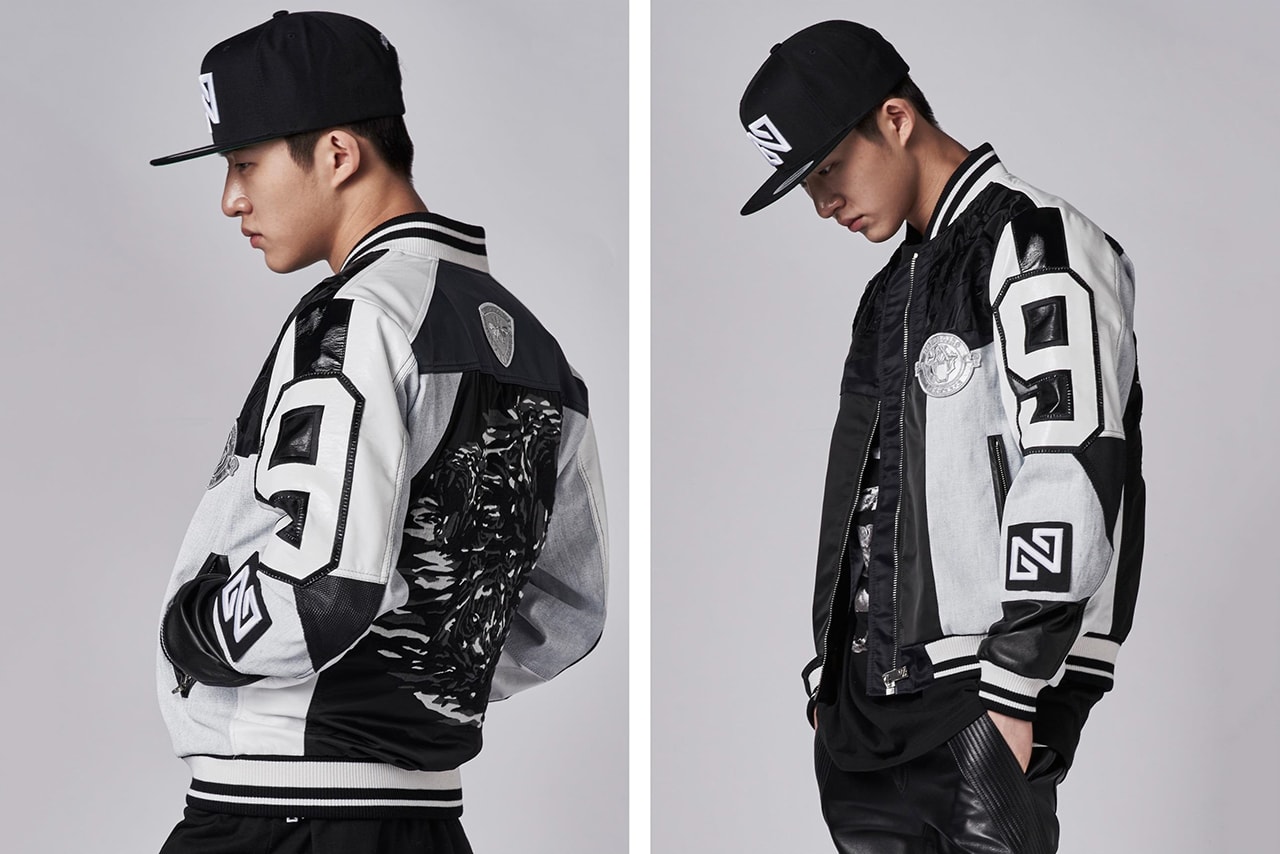 You've had the pleasure of working with notable designers and brands in the past. What do you look for in a brand when pursuing new collaborative projects?
A lot of different variables come into play for me when looking at collaborations. Essentially, I ask myself if the brand or an aspect of their offerings inspires me. I take into consideration the brand's market share, their impact on a specific consumer and/or genre of culture, and how I can add value to that. Then, I look at a combination of craftsmanship and their ability to "story tell." If I connect with these components and feel inspired, then I'll consider a project.
How did the collaboration with NONAGON come about?
Initially, G-DRAGON and TAEYANG commissioned DRx to create custom jump suits for the "GOOD BOY" music video release. From there, Nonagon approached me to further that dialogue of creating customs. I was in Seoul opening up The Pancake Epidemic flagship cafe when a mutual friend introduced me to NONAGON, and everything seemed to organically fall into place after that.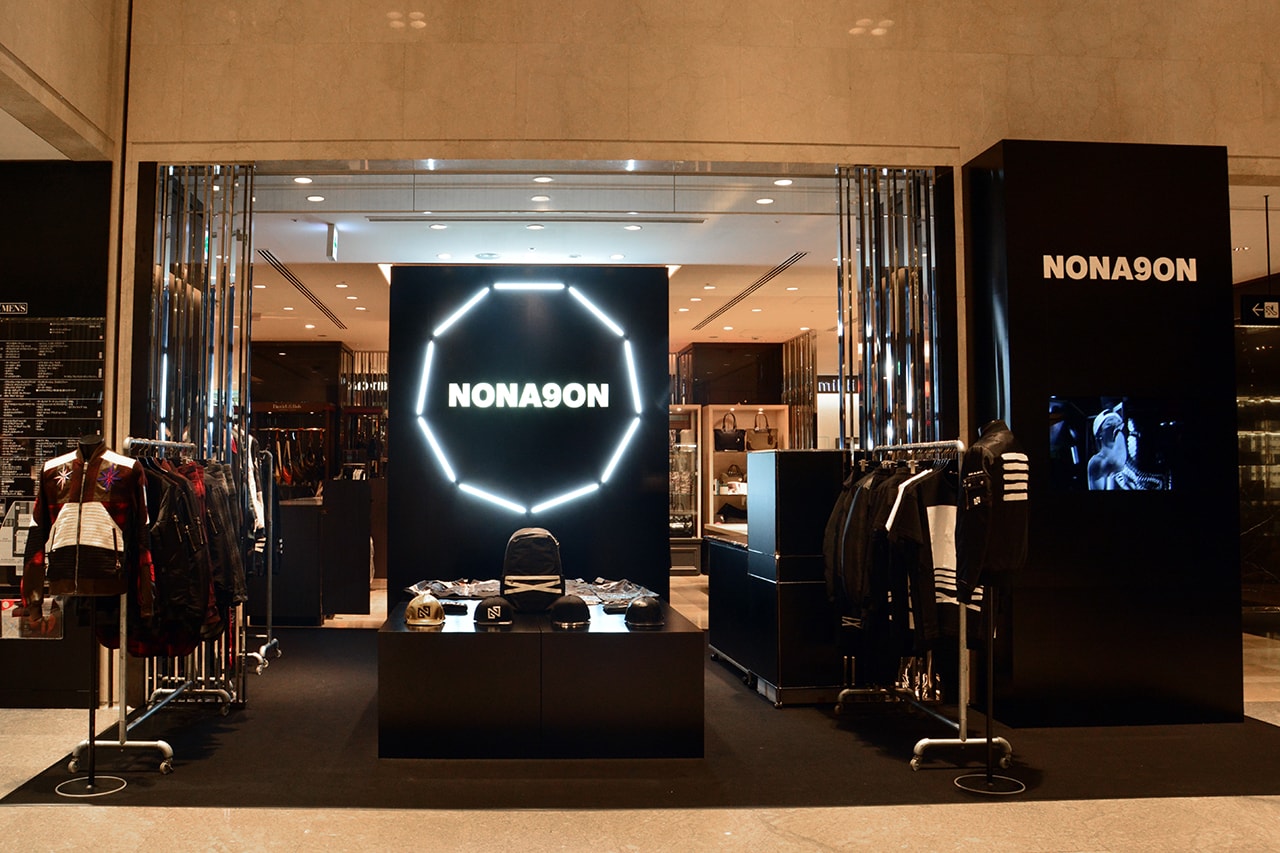 You've previously collaborated with Asian brands like Clot, Head Porter and UNITED ARROWS & SONS from Hong Kong and Japan. What is it about the Korean market and style that appeals to you?
To me, South Korea feels really similar to Tokyo circa early 2000s. I could sense something brewing early on. The ethos of the Korean market exudes a hybrid feel of pop-meets-street in a unique way I hadn't seen before: it's a culture that not only has its own visual language, but a soundtrack to accompany it.
NONAGON is specifically connected to the Kpop movement, and it's been inspiring for me watch that genre's success, especially with its forward-thinking market via technology and consumerism.
There's a huge emphasis on Korean street culture at the moment. What trends do you see in the collection?
For this particular collection, I pulled direct inspiration from the NONAGON pieces. I mixed a number of their iconography and hardware into each creation. It was a great opportunity to explore, reconstruct, and re-appropriate their designs.
1 of 10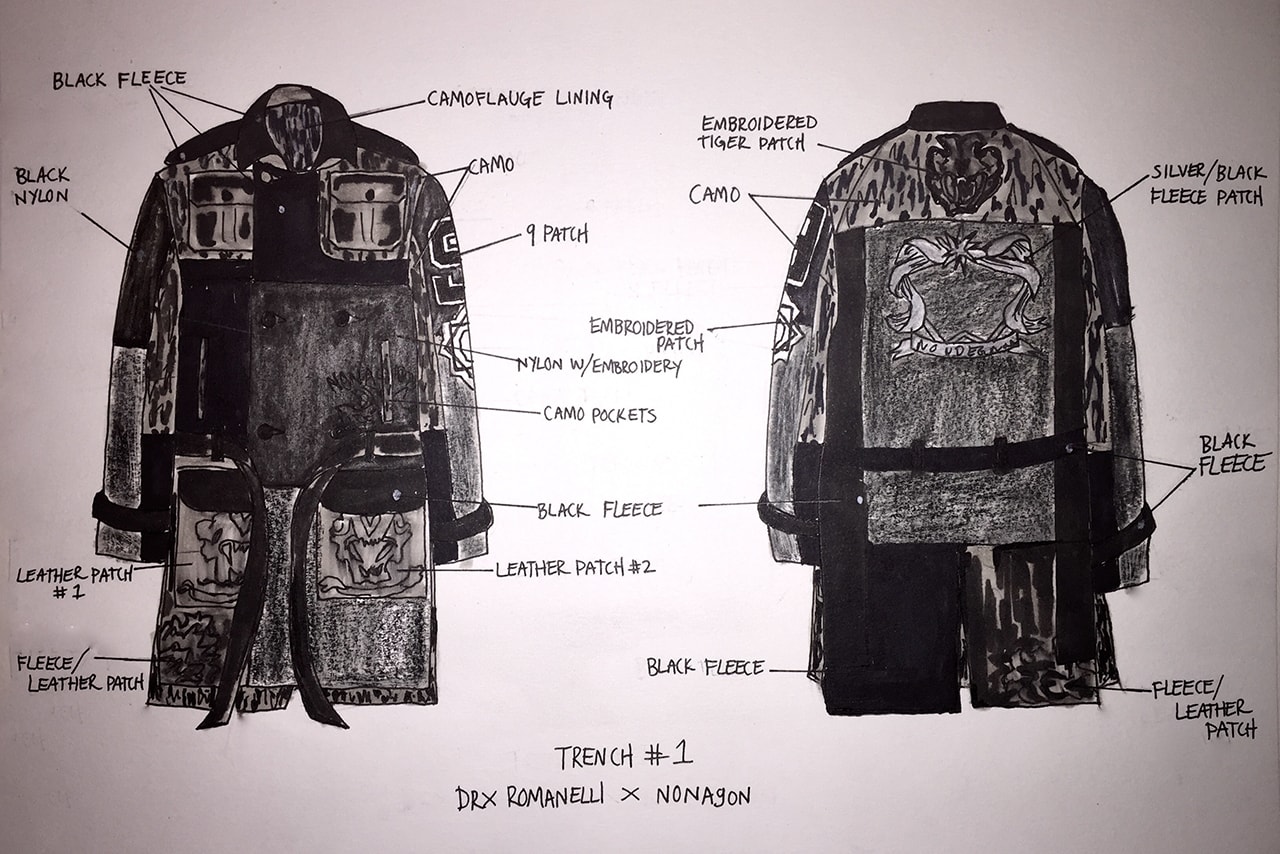 2 of 10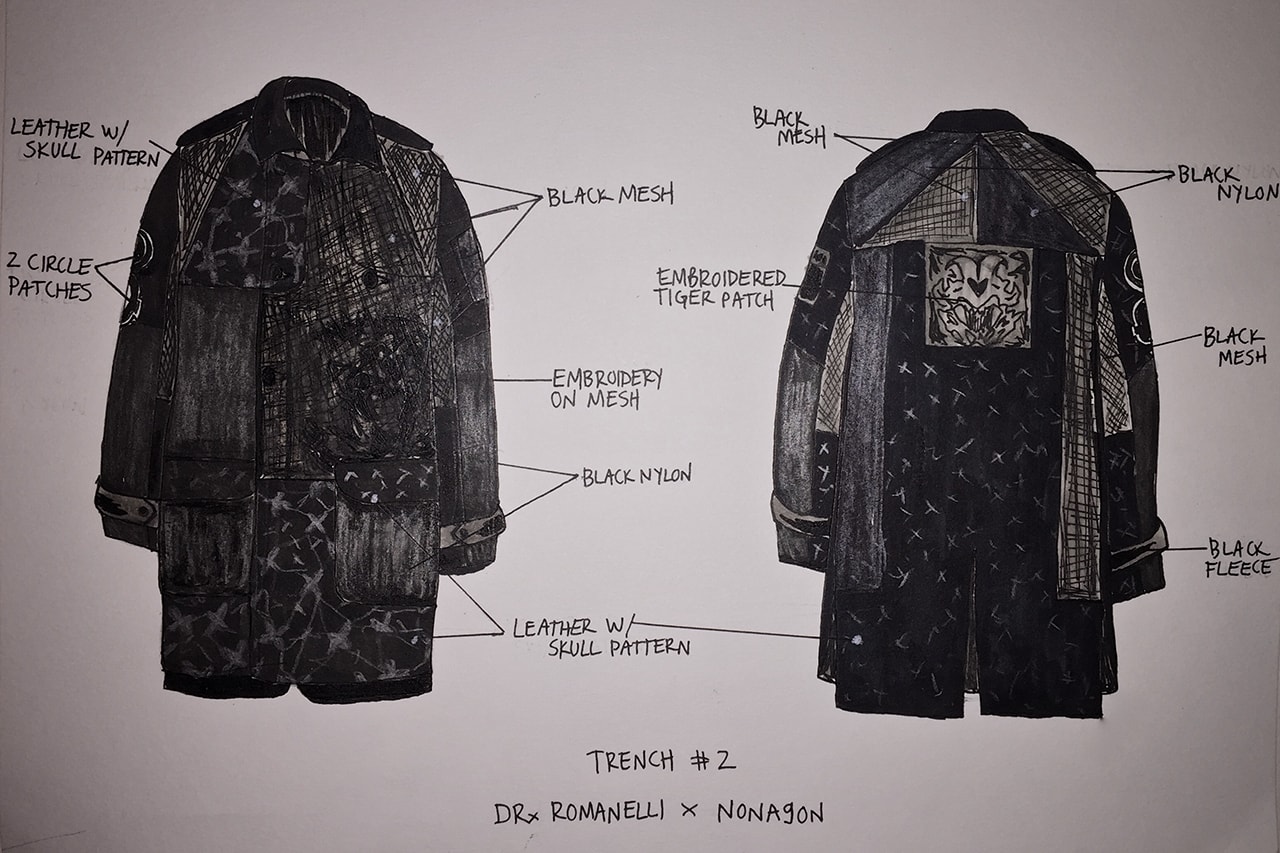 3 of 10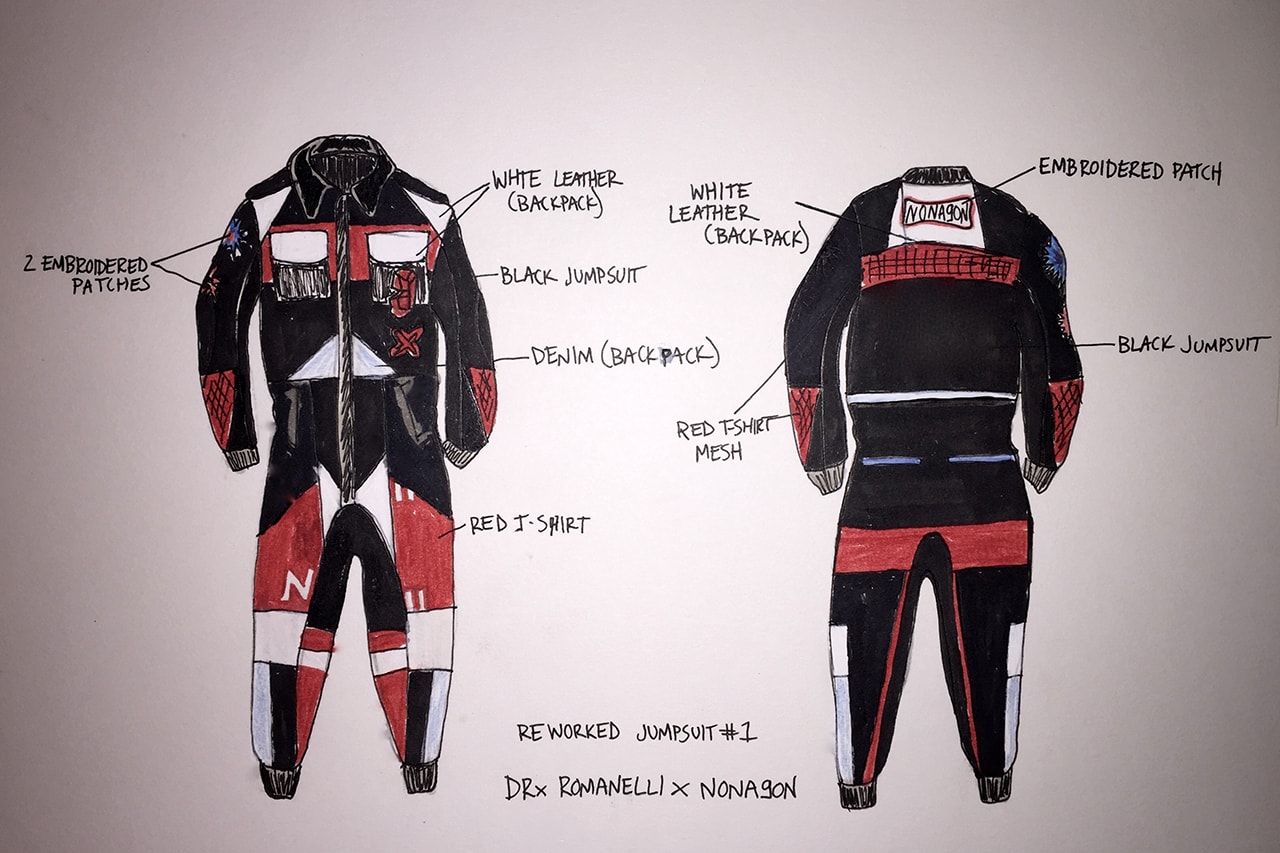 4 of 10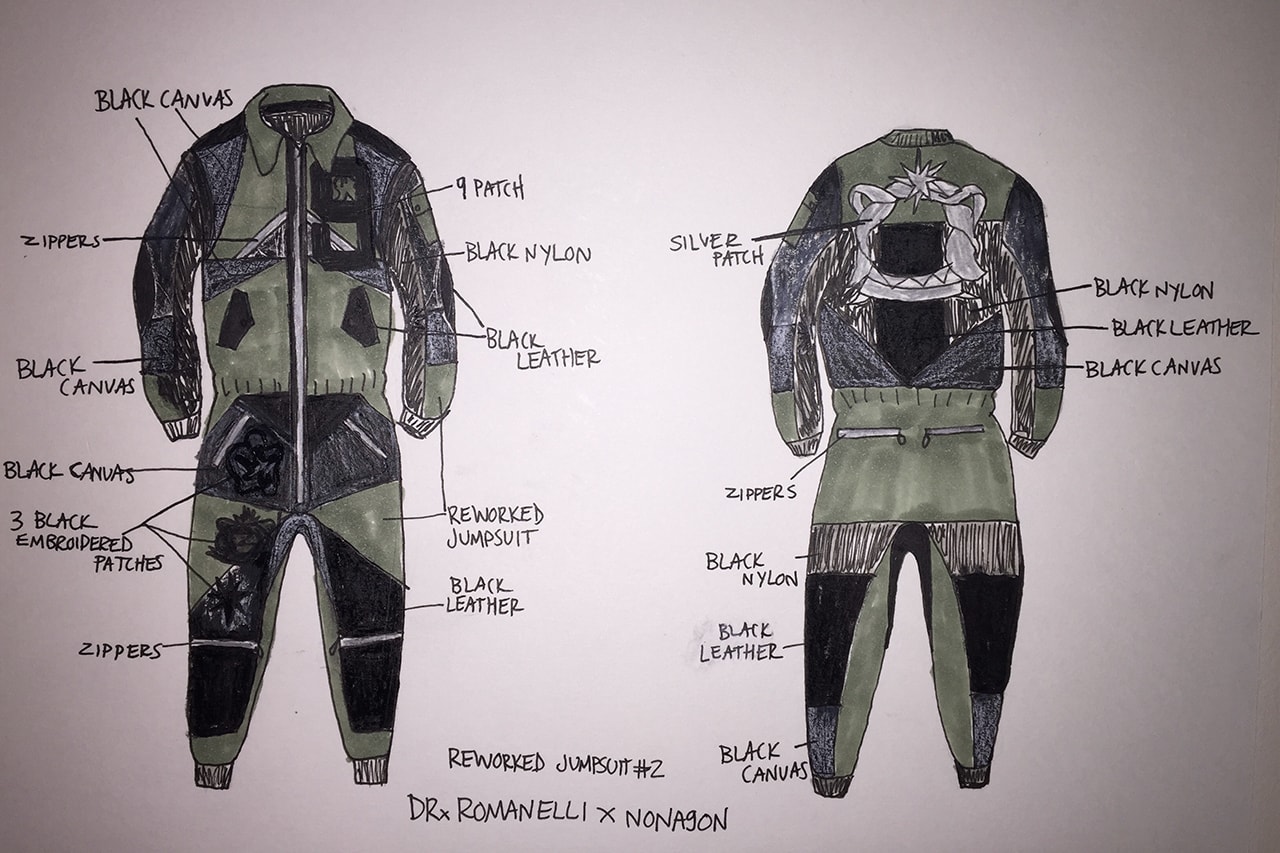 5 of 10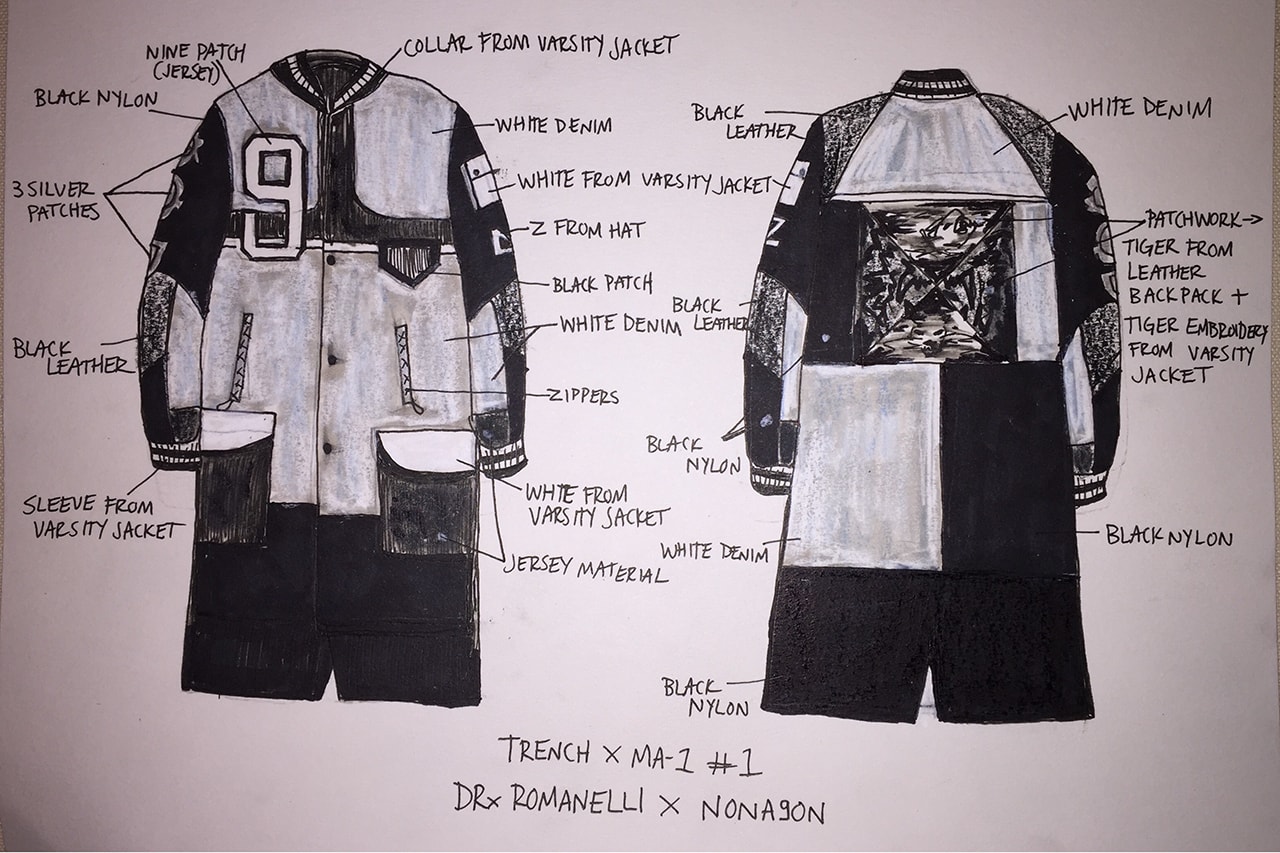 6 of 10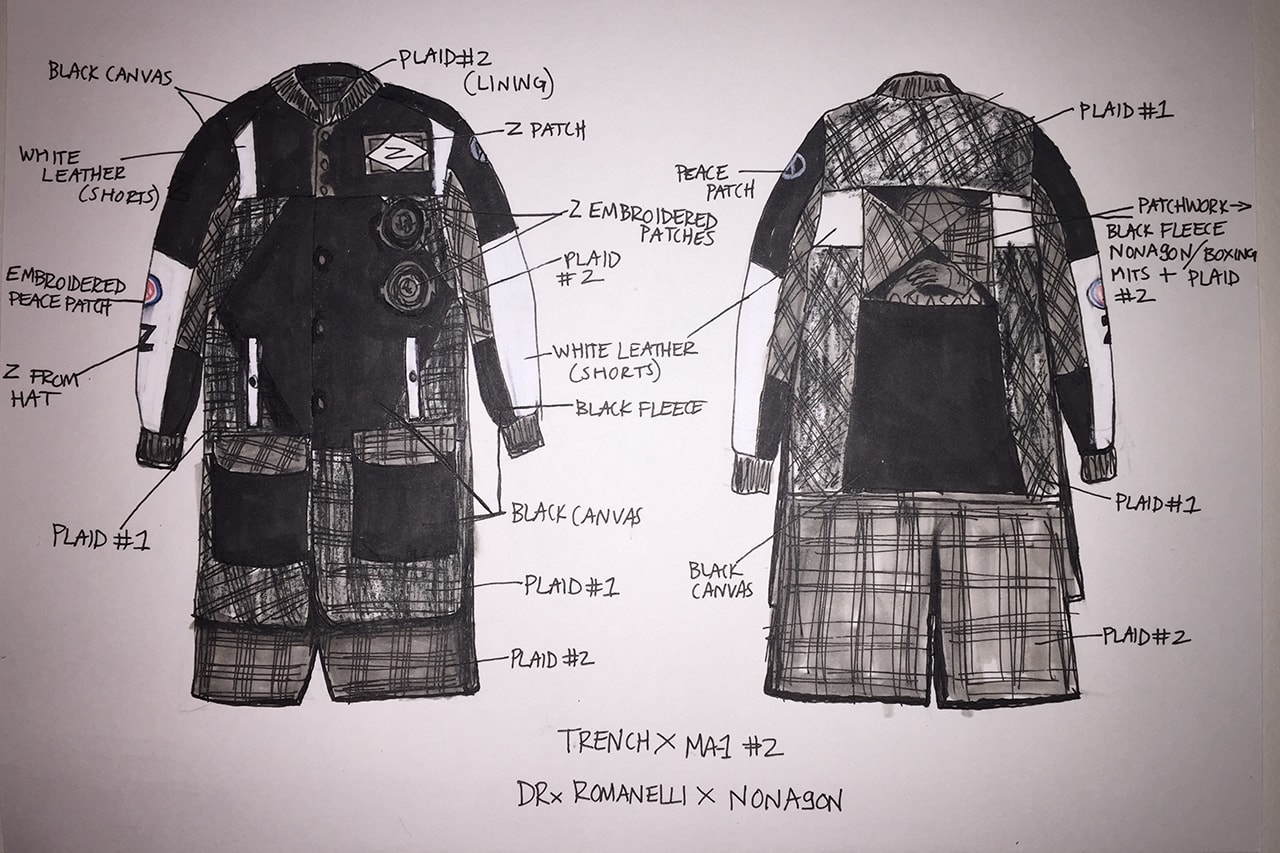 7 of 10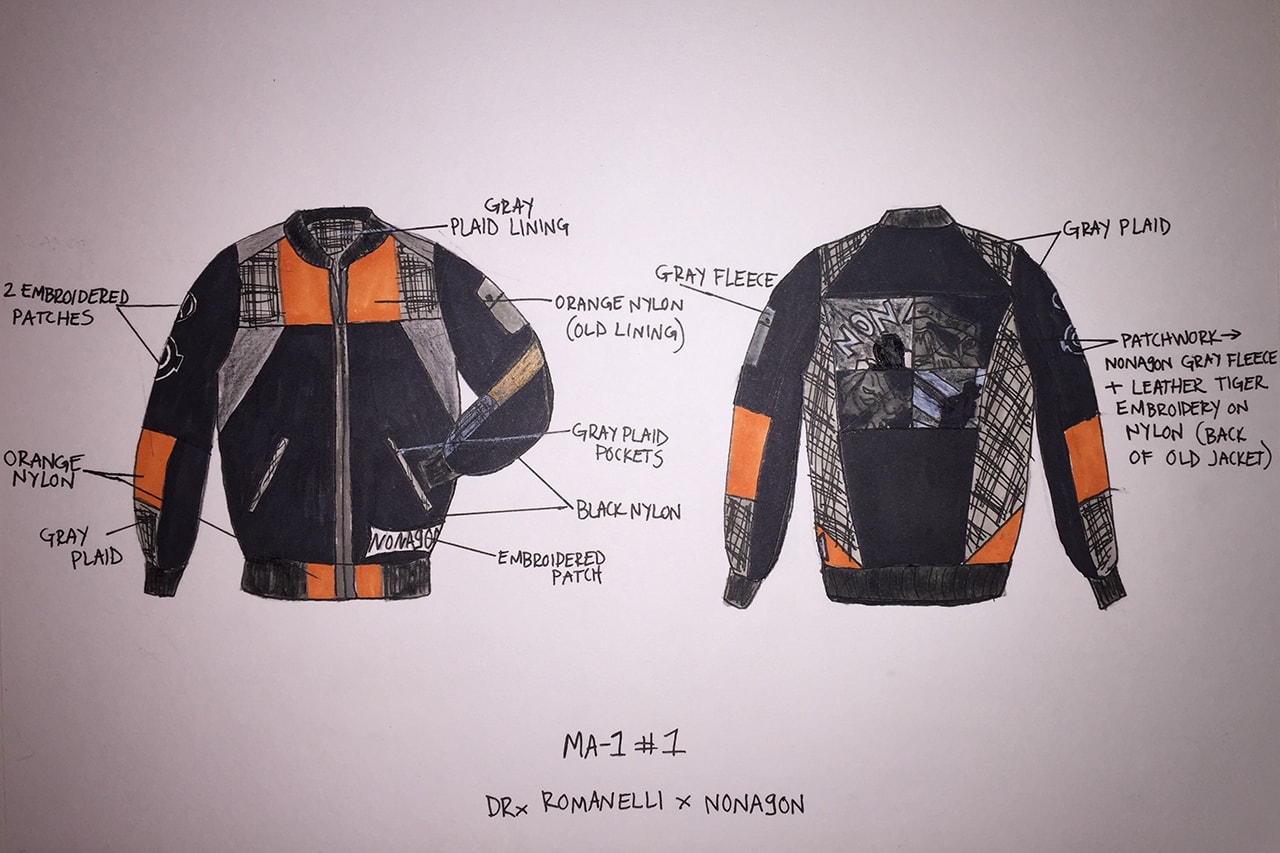 8 of 10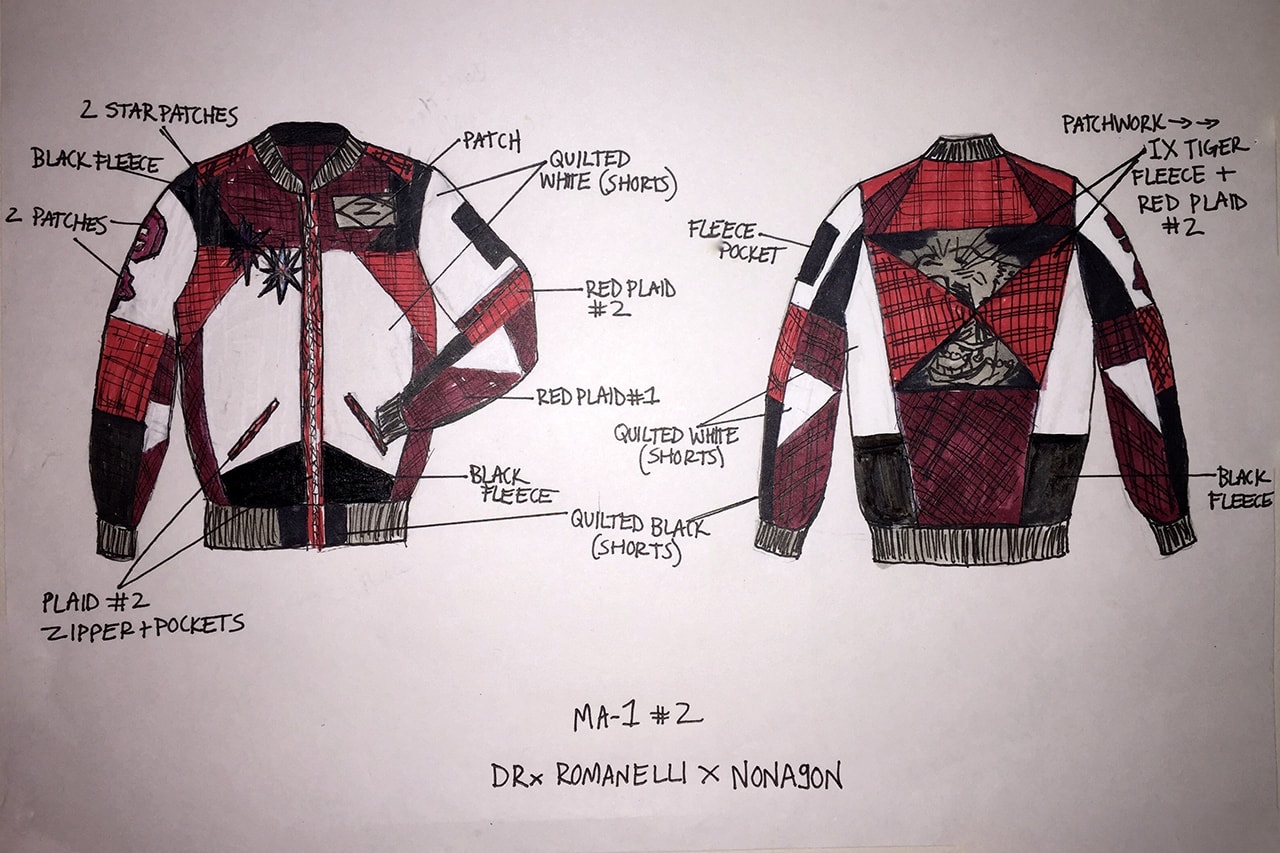 9 of 10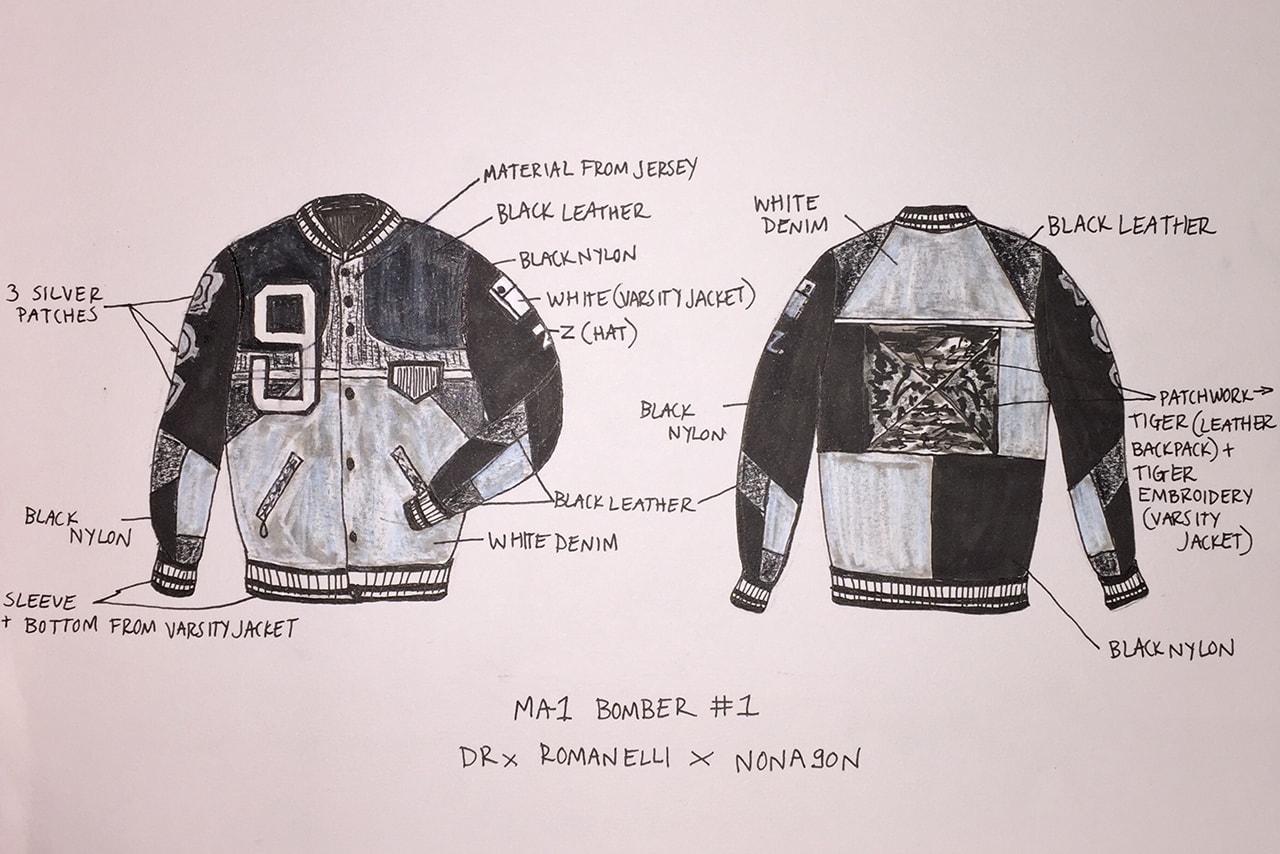 10 of 10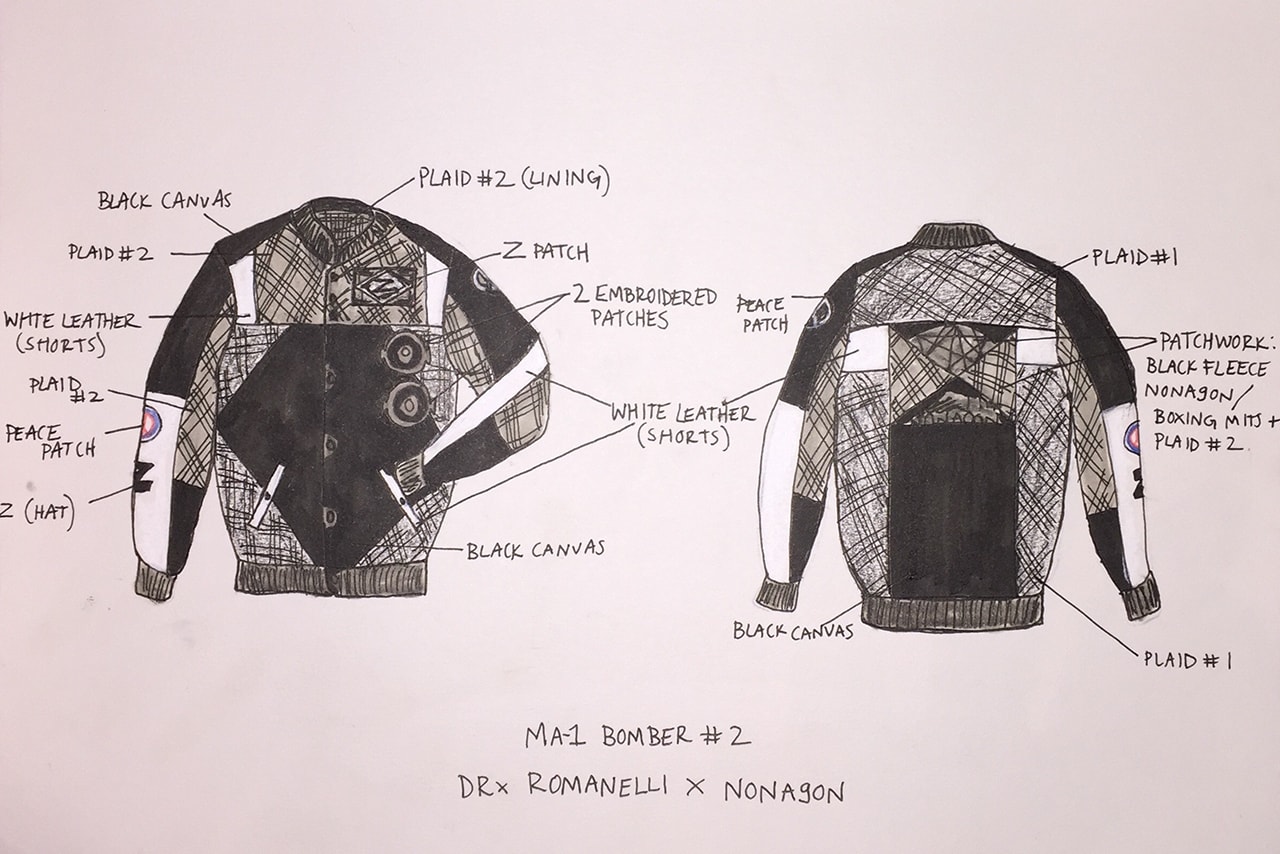 NONAGON's designs are often somber and minimal, while DRx's customization consists of various textures, prints and colors. How have you ensured the balance of both labels' trademark motifs?
This was discussed at length initially in the research phase for the collaboration when I worked with NONAGON's creative team. For this collection, my team sketched out my concepts beforehand so we were all on the same page. This was a rare circumstance where I worked on designs that were all submitted for feedback. Usually I freestyle and collect as much material and textiles as I can, sit with them, and explore what's possible; I just go for it. With NONAGON, I wanted the DRx re-appropriation to feel natural and in-line with their design aesthetic — especially with their materials, so we had an open dialogue about the creative direction.
Our preview reveals an athletic and military-inspired collection. How do you re-interpret these common themes in streetwear to provide something unique?
I regularly pull inspiration from athletic and military gear/military fatigues, both of which are some of the best-designed garments in terms of technical performance. Military gear is created for high performance actions — this is gear made to save your life. It's functional in battle, whereas athletic wear is functional for sports. This collection is unique to me because I usually go in one direction or another when it comes to form and function. This was an opportunity to fuse both.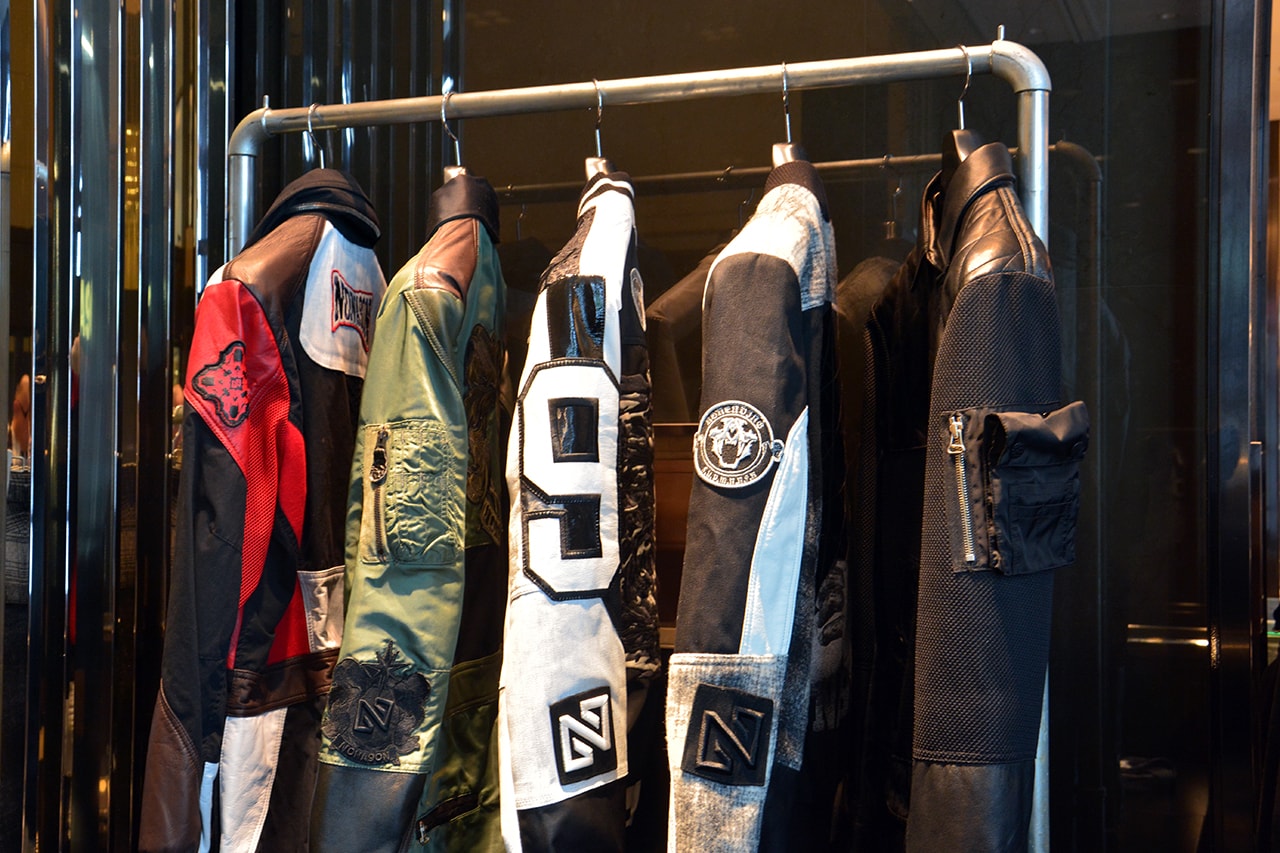 Where do you source your fabrics and textiles from? Any particular fabrics you enjoyed using in this collection?
The majority of my fabrics are vintage-sourced from swap meets and collectors. All the NONAGON fabrics in the collection were interesting and innovative for me to reconstruct because the materials feel very pop; there was such a variation of textiles and emblems to work with. Accenting vintage and military with these pop sensibilities was really intriguing to me, especially with the vintage jumpsuits.