Chivas Regal x Globe-Trotter Luxury Travel Trunk
Don't just travel, do it in style.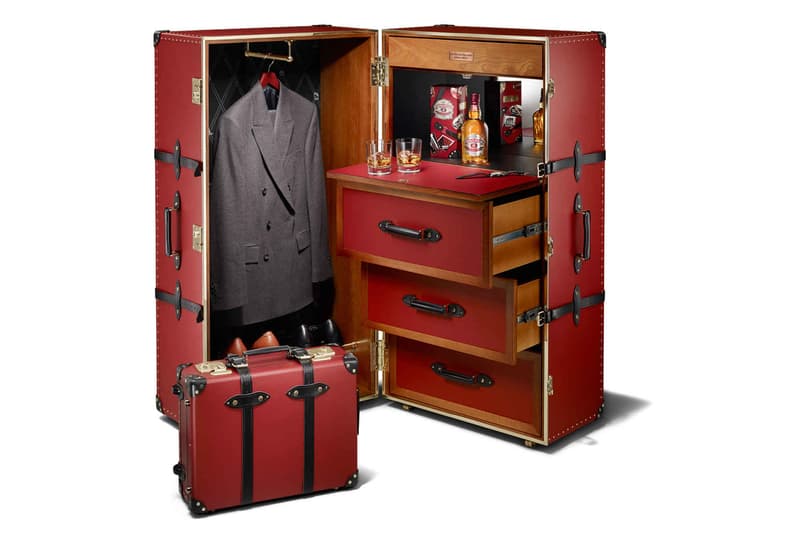 Globe-Trotter is set to bring the travel trunk back to the life of luxury. Teaming up with Chivas Regal, a new made-to-order installment has been introduced to make any journey worthwhile. The collaboration's travel kit hosts a bespoke burgundy fiberboard that's complemented by wood constructed of American White Oak. Also, its beauty is enhanced with chambers specialized for suits, watches, and a mini bar that makes sure you have some Chivas on-hand. To accompany the larger piece, a 20-inch trolley case is also available that flaunts custom lining, wooden handles and a vulcanized fiberboard.