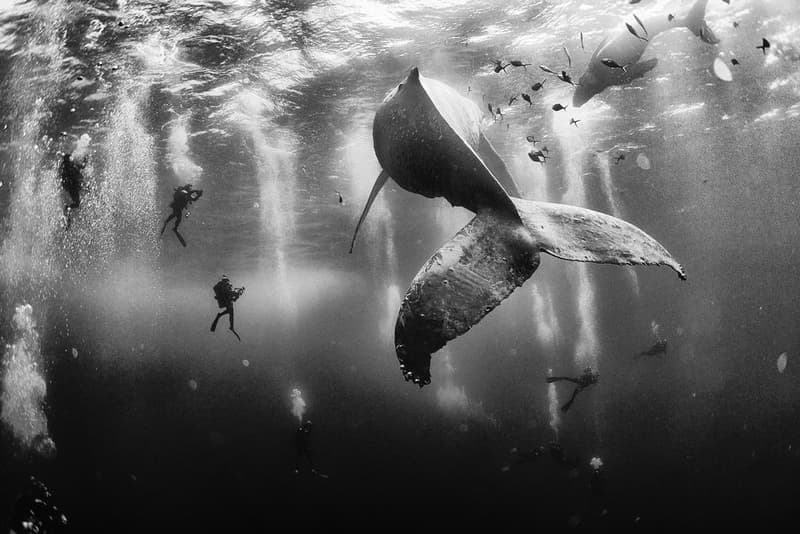 Winners of the 2015 'National Geographic Traveler' Photo Contest
'Whale Whisperers' headlines more than 17,000 entries from across the globe.
---
This year's photo contest from National Geographic's Traveler publication garnered over 17,000 entries from photographers across the globe in categories like Travel Portraits, Outdoor Scenes, Sense of Place and Spontaneous Moments. Ultimately, Mexico's Anuar Patjane took home the top prize as his Whale Whisperers — an underwater photo of divers and two humpback whales off the coast of Roca Partida — earned him a trip for two on an eight-day National Geographic photo expedition to Costa Rica and the Panama Canal. Said Patjane of the shot:
The photo wasn't planned. I was taking photos near the head of the whale, and all of a sudden she began to swim toward the rest of the diving team. The divers gave the whale and her calf space, and I just clicked at the moment when the flow and composition seemed right.
While Whale Whisperers appears above, every entry from the contest — including the judges' picks — can be seen over at travel.nationalgeographic.com.