Nico Gerard Luxury Chronograph Conjoins Swiss Timepiece and Smartwatches
Smartwatch meets Swiss watch.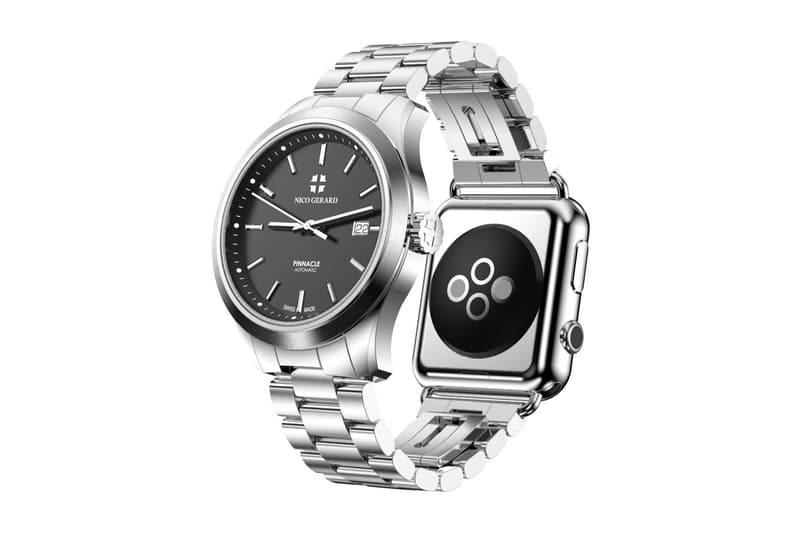 1 of 2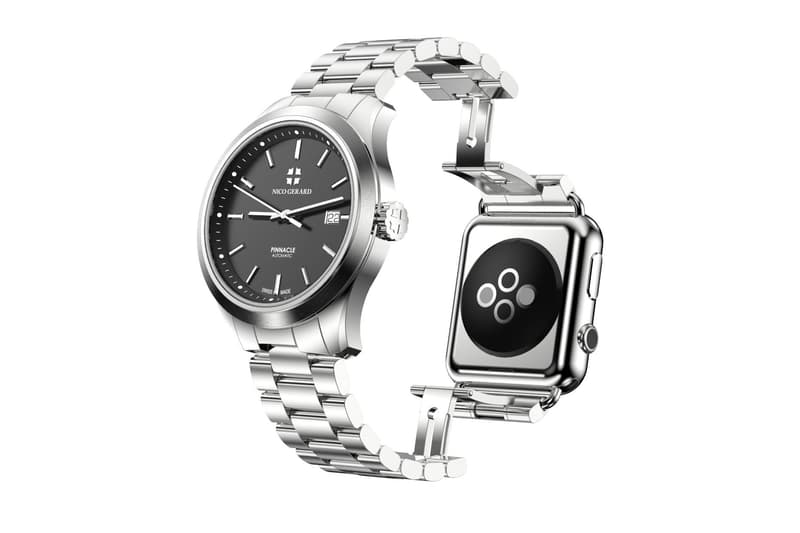 2 of 2
With the Apple Watch slowly but surely emerging as the next technological innovation for a legion of millennials, part of the rhetoric surrounding its success has included the fate of traditional timepieces. After all, the multimillion-dollar watch industry is dependent on appreciation of craft, tradition and aesthetics. Burgeoning label Nico Gerard might've just positively resolved the fate of orthodox timepieces with its new invention, which clasps its own design alongside Apple's Apple Watch. The baseline model includes the 38mm Stainless Steel Apple Watch, which is included with the Nico Gerard PINNACLE, while the 38mm Gold Apple Watch Edition is included with the Nico Gerard Sunrise PINNACLE. For those who prefer to switch aesthetics with the flick of the wrist, this new drop is worth consideration. Available for pre-order now and delivering early next year, head here to peruse the pieces and get started.