Essentials: Jason Markk
The jet-setting expert in shoe maintenance lets us in on his favorites for travel.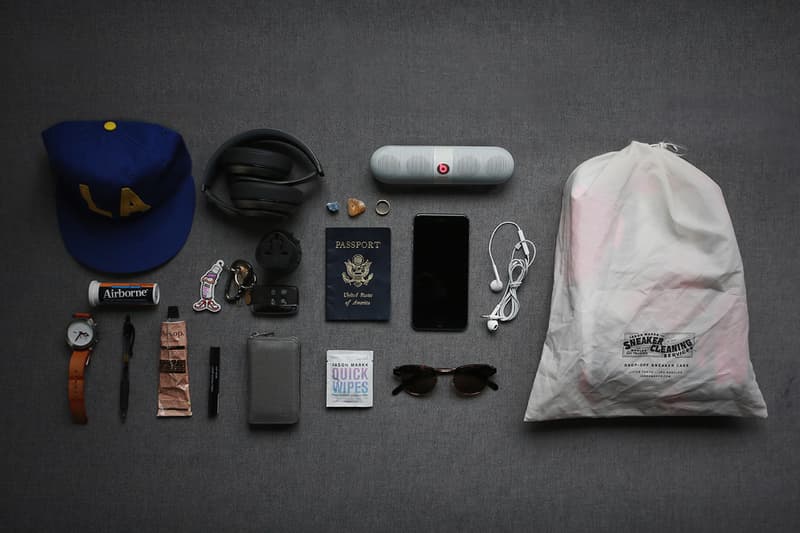 In this special edition of Essentials, we touch base with Jason M. Angusvarn, aka Jason Markk, as he prepares for his next trip abroad from his home base of Los Angeles. The purveyor of shoe cleaning products finds himself more often than not in a foreign country establishing connections given the meteoric success of the Jason Markk brand, and as such has crafted a carefully thought-out inventory of items to pull him through long, transcontinental flights, and make himself at home in hotel rooms the world over. Fresh from a trip to London for the stocking of the Jason Markk range at Harvey Nichols, Jason swears by a mix of skincare products to combat the dry cabin air, essential fashion accessories, practical items, and his own products to keep his kicks clean while on the go. Check out the selection above.