New Order x Peter Saville x A.Four Labs 'Music Complete' T-Shirt
The British synthpop legends celebrate the release of their 10th studio LP.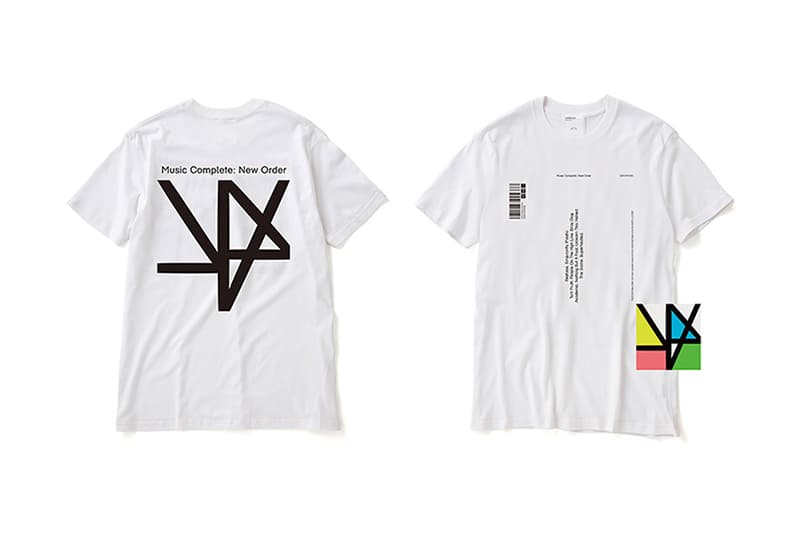 British synthpop legends New Order are dropping their 10th studio album next month and, to celebrate the release, the band has teamed up with Kazuki Kuraishi's A.Four Labs to release a commemorative tee. Inspired by Peter Saville's design for the album cover, the tee sees the artwork from the legendary artist simplified to clean black and white while the LP's tracklist and barcode come emblazoned across the front of the piece. Look for the limited edition T-shirt to be available alongside Music Complete from the likes of Amazon, Tower Records, HMV, disk union and Traffic come September 23.
New Order – Music Complete

1. Restless
2. Singularity
3. Plastic
4. Tutti Frutti
5. People On The High Line
6. Stray Dog
7. Academic
8. Nothing But A Fool
9. Unlearn This Hatred
10. The Game
11. Superheated