Instagram Now Supports Landscapes & Portraits
Say goodbye to square pics.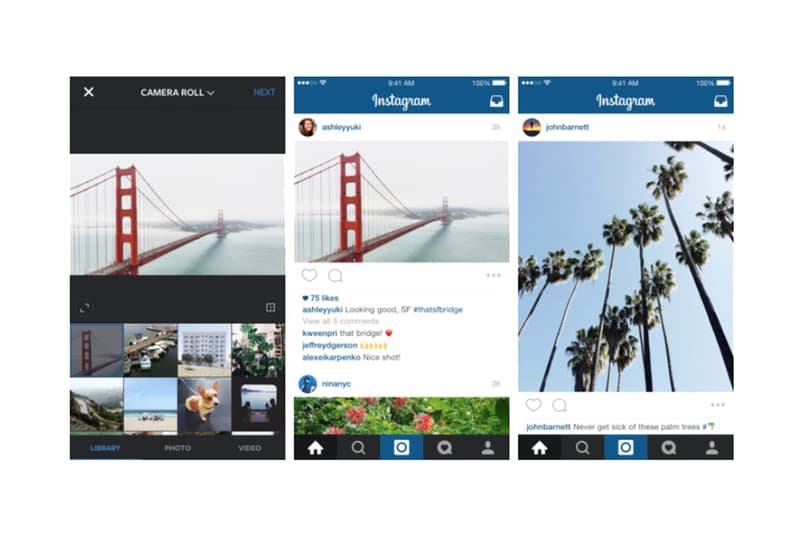 If you're so inclined, you can now say goodbye to square imagery: Instagram is finally allowing users to share photos and videos in both landscape and portrait orientations. While the option to post 1x1s will still be available, users will have the added benefit of the other formats — something that should be especially useful for videos as widescreen will allow posts to "be more cinematic than ever." Said the platform on its official blog:
Square format has been and always will be part of who we are. That said, the visual story you're trying to tell should always come first, and we want to make it simple and fun for you to share moments just the way you want to. It turns out that nearly one in five photos or videos people post aren't in the square format, and we know that it hasn't been easy to share this type of content on Instagram: friends get cut out of group shots, the subject of your video feels cramped and you can't capture the Golden Gate Bridge from end to end. Now, when choosing a photo or video, you can tap the format icon to adjust the orientation to portrait or landscape instead of square. Once you share the photo, the full-sized version of it will appear to all of your followers in feed in a beautiful, natural way. To keep the clean feel of your profile grid, your post will appear there as a center-cropped square.
Historically, Instagram has always had separate filters for photos and videos, but that will also change with the new update: now all filters will work on all types of moments while the ability to adjust the intensity of a video's filter will be available as well.
Instagram version 7.5 is available now via Apple's App Store for iOS devices and Google Play for Android.