ICNY Shares 5 New York Cycling Routes You Should Know
Marketing Director Angelo Calilap shares his favorite journeys with backing tracks from Nas, Jamie xx and Talking Heads.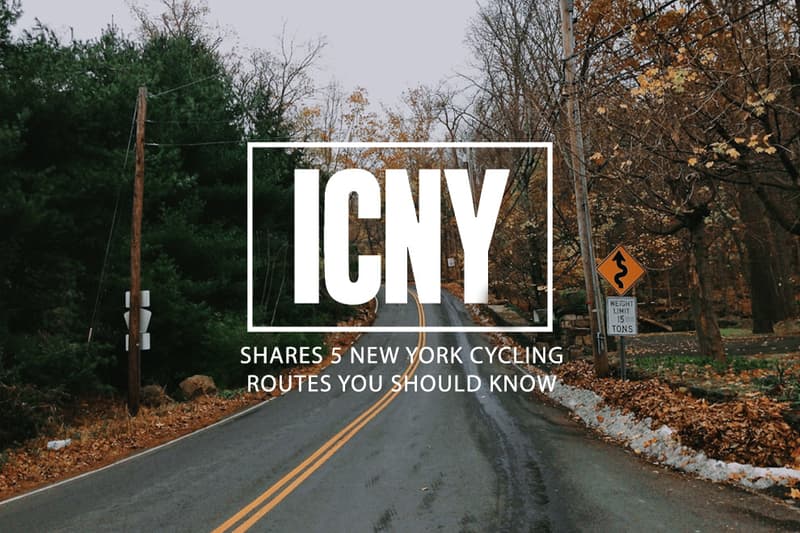 1 of 9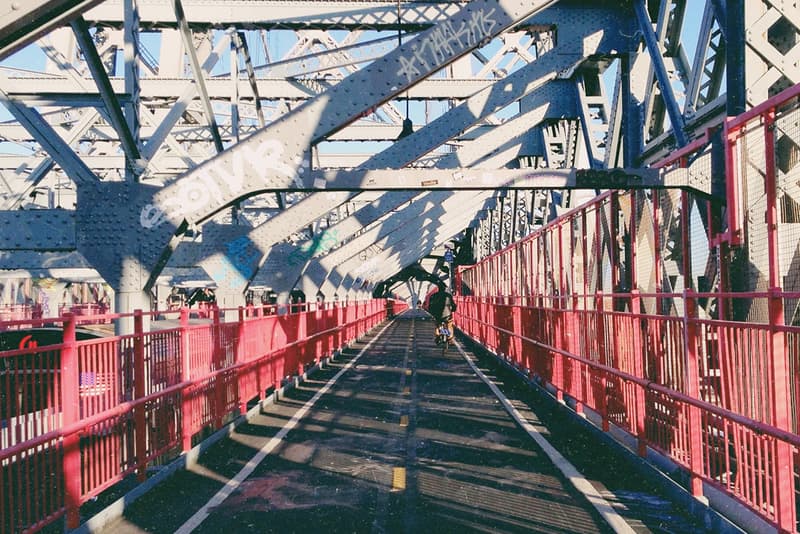 2 of 9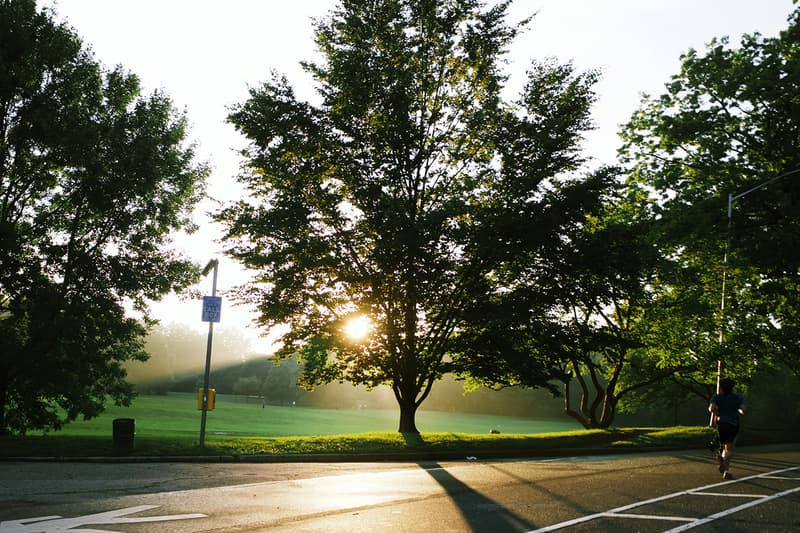 3 of 9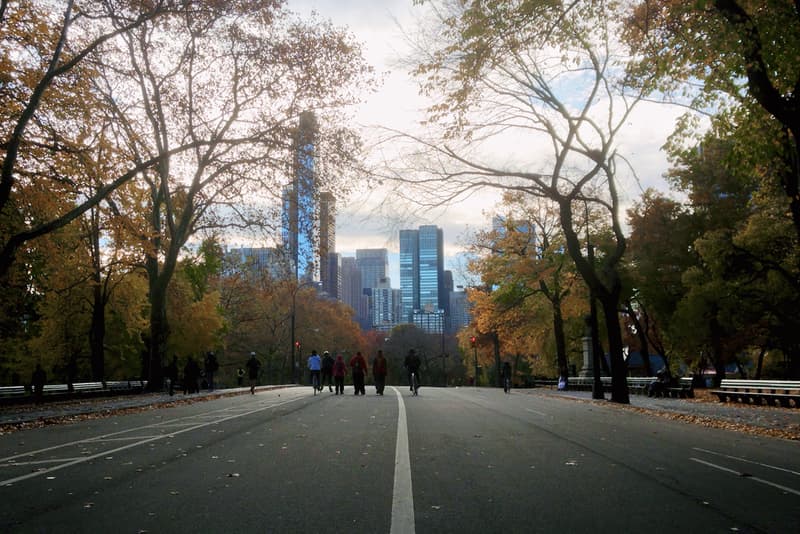 4 of 9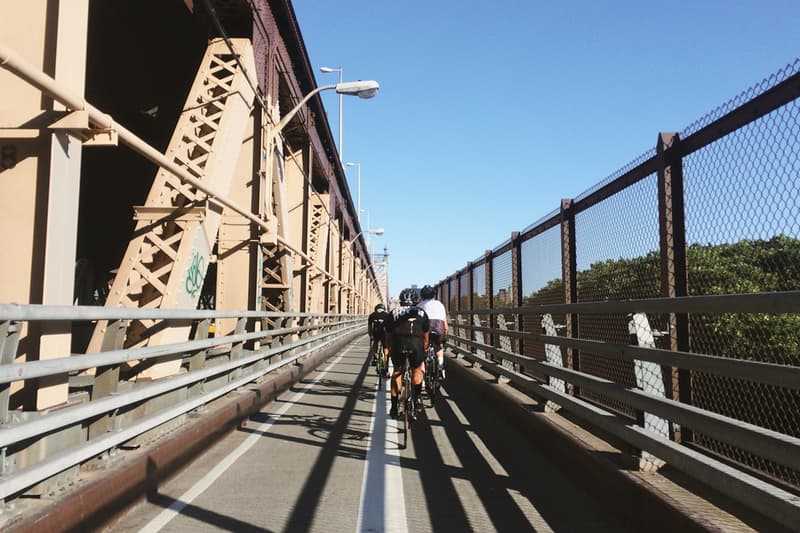 5 of 9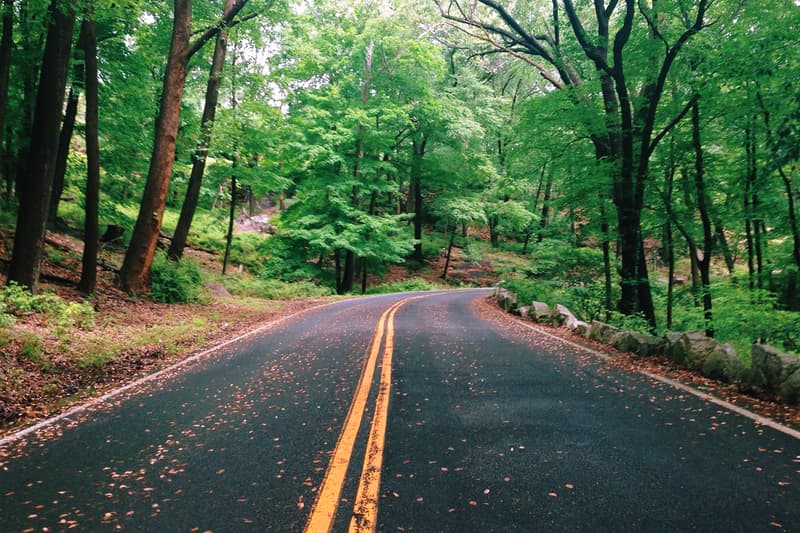 6 of 9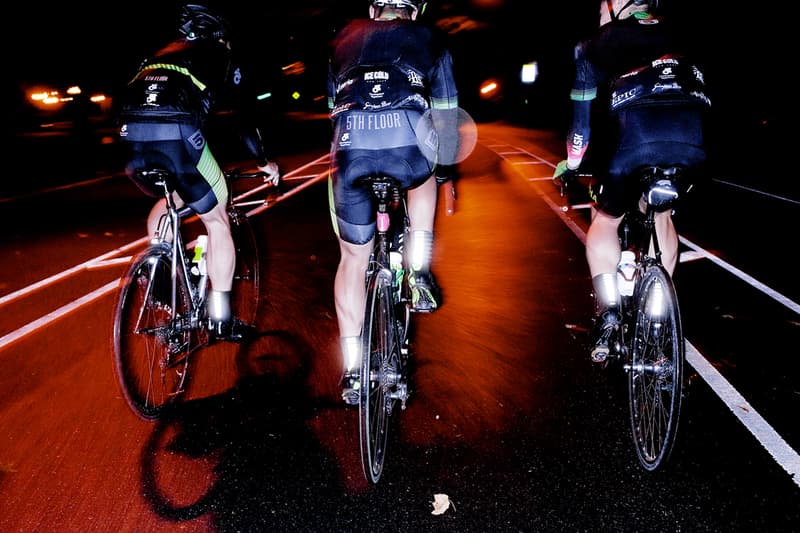 7 of 9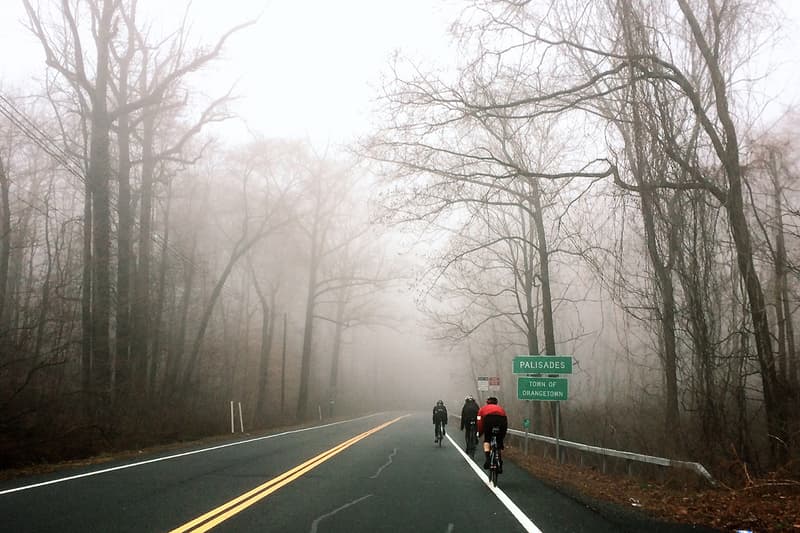 8 of 9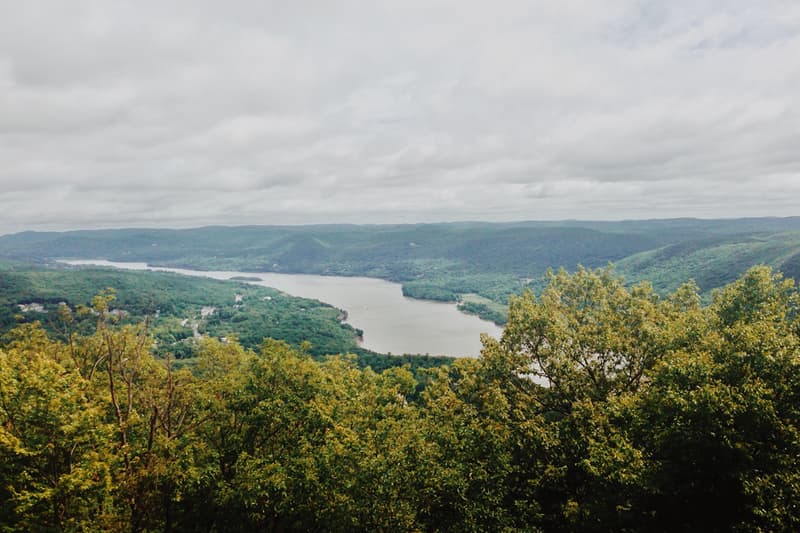 9 of 9
In 1971, Time magazine reported that in light of the US bike boom, "for the first time since the 1890s, nearly one-half of all bicycle production was "geared for adults." A statement which may come across peculiar in 2015, a time when New York's bikeridership has surpassed 21,000 riders per a day. What was once considered a defiance of the norm, and an alternative vehicle for transportation, has now been fully adopted by various parts of society, with recreational, sporting and utility cyclist all embracing the two-wheeler. The popularity of cycling has also inspired fledgling designers to start brands to cater to the variety of urban riders.
Birthed out of safety and practicality, New York-based technical sportswear label ICNY was founded by Mike Cherman, an avid cyclist who wanted to create stylish apparel that made the rider more visible at night. Incorporating water repellent, moisture release, and sweat-wicking fabrics, each season, Mike and his team rethink customary designs, integrating progressive elements onto their street-meets-athletic apparel. Growing from strength to strength, ICNY caters to the increasingly large demographic of city riders, while also representing a new wave of New York creatives, many of who sprout from the brand's home: Bushwick's LQQK Studios.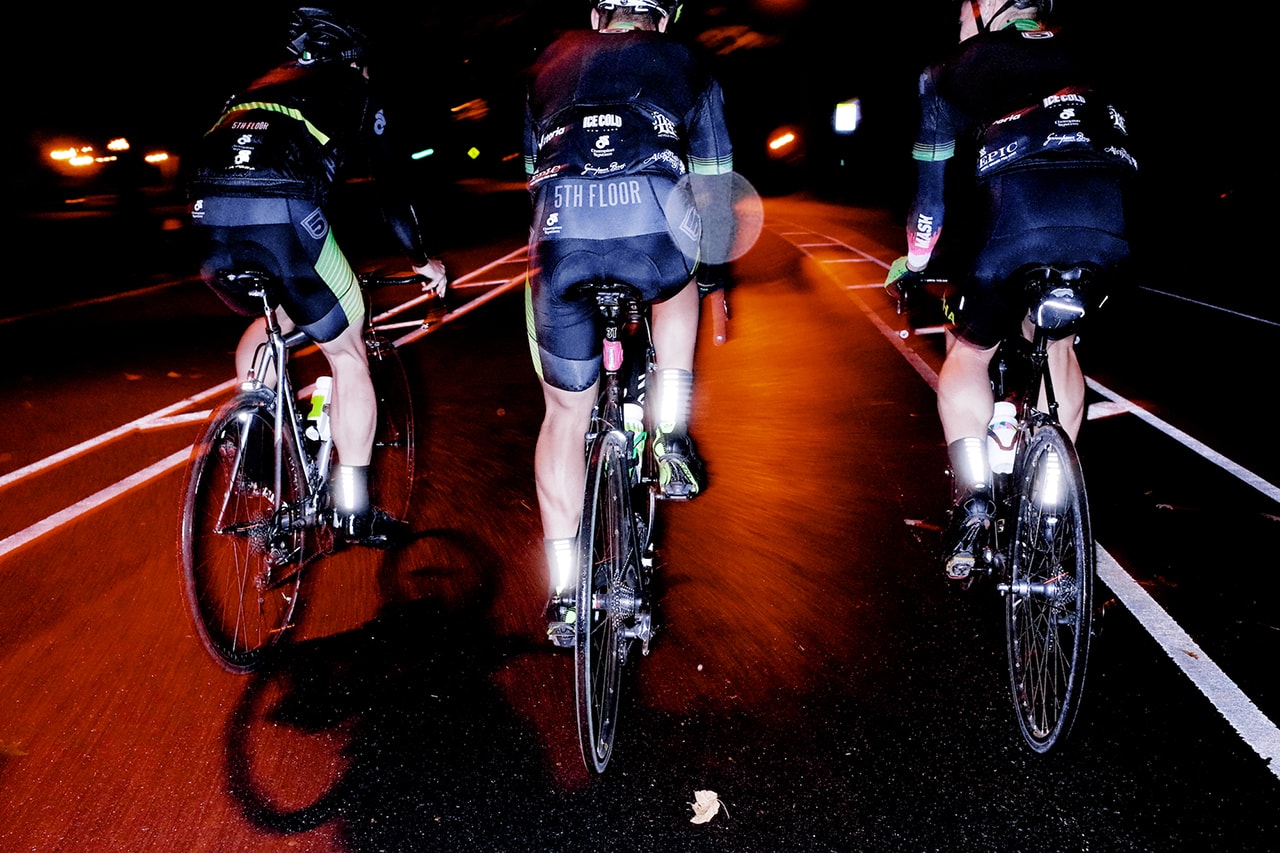 Here, we catch up with ICNY's Marketing Director, Angelo Calilap, a New Jersey native whose been an explorer of the Big Apple on wheels since his teens. First on a skateboard, now on a bicycle, there's not many terrains and roadways in New York he hasn't traversed. As the founder of Cycleangelo, the 29-year-old continues to share his daily journeys and personal accounts on the road through compelling imagery and awe-inspiring facts. In this segment, Calilap lets us in on his top five favorite cycling routes: from the scenic routes in Prospect Park and Central Park to the view point of the city's picturesque cityscape, the Brooklyn Bridge. He's also provided a track which best sonically complements each route's mood. Whether you're a courier weaving through traffic on your next delivery, or one of the many fixed-gear punters swerving between lanes, Angelo's pointers will sure gear you up for your next ride.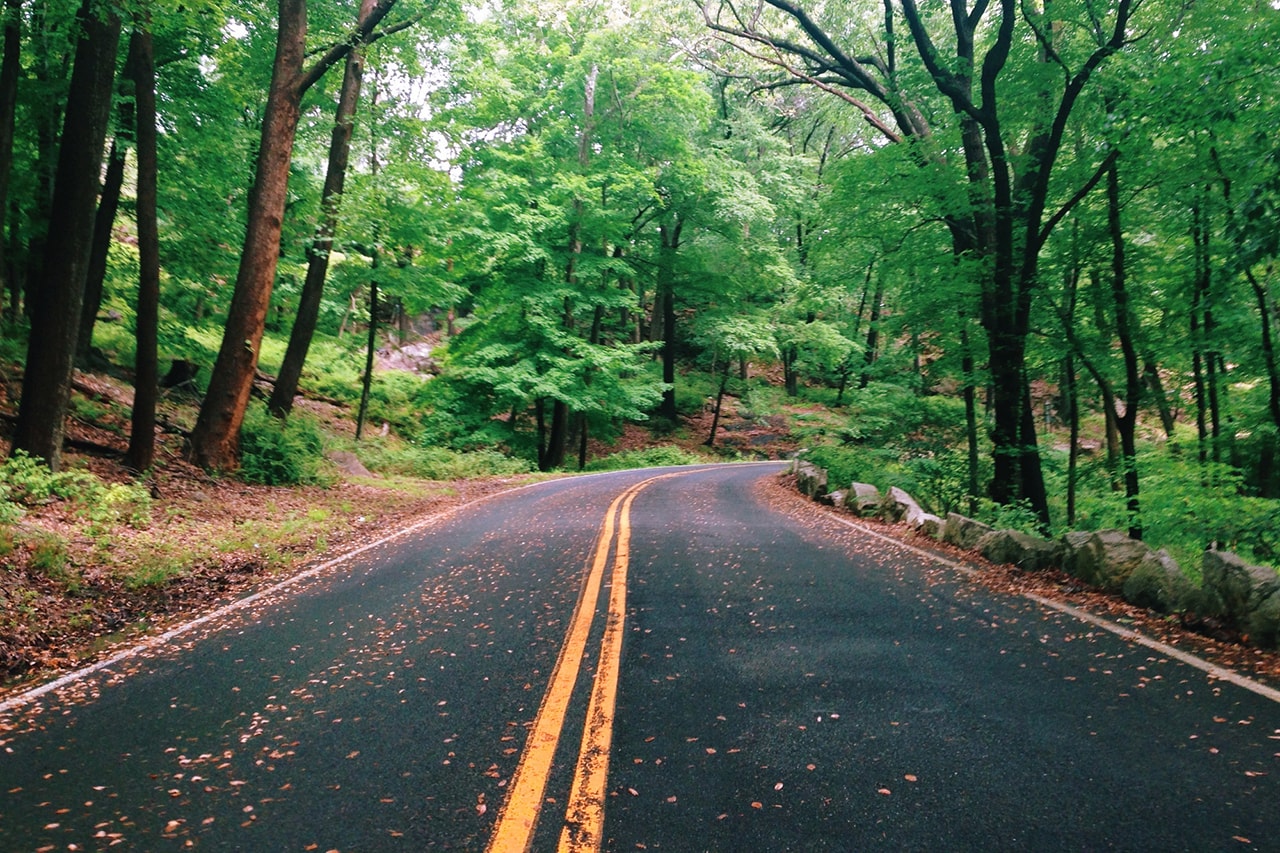 Prospect Park
Recommended Listening:

"With Mayor de Blasio's recent announcement making the majority of NYC's crown jewel parks car-free this summer, pedaling through Prospect Park is more enjoyable than ever. The 3.3 mile loop is home to cyclists of all levels."
Central Park
Recommended Listening:
"Many city cyclists use the 6.3 mile circuit that is Central Park for their daily workouts, and why wouldn't they? It's located in the heart of NYC and is just long enough of a loop to not make you feel like you're spinning in circles with each lap. Looking to get your heart rate up? Kick it up a notch when ascending Harlem Hill and recover on the short descent. Pedal with caution: the park can get really busy as it is a tourist destination, so ride safe and be respectful of others!"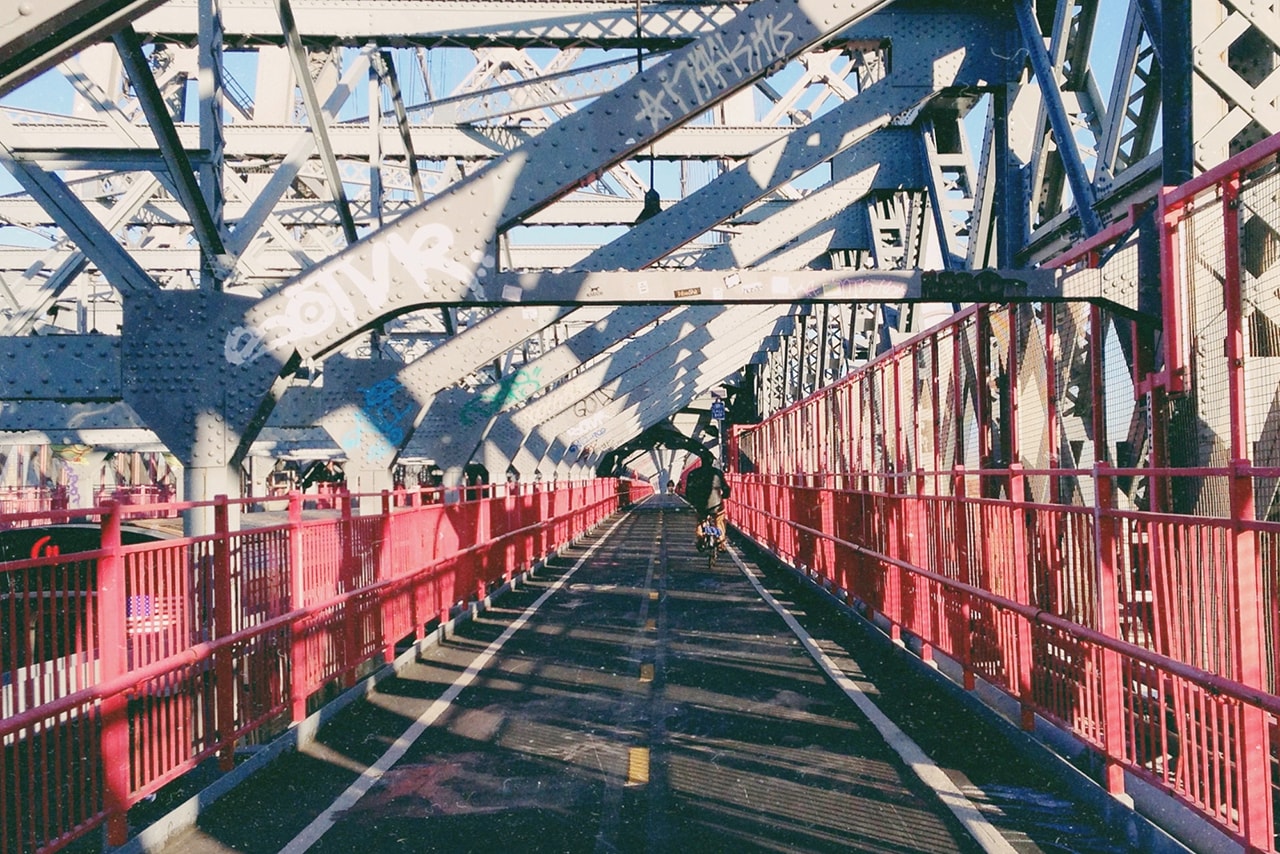 The Bridges
Recommended Listening:

"Brooklyn, Manhattan, Williamsburg, 59th Street. These bridges are merely miles from each other, yet allow access some of the most incredible views the city has to offer. Each bridge has its own ride profile and provides picturesque cityscapes and angles of the Big Apple that aren't accessible without wheels."
Nyack
Recommended Listening:

"For those looking to escape the taxi cabs, tourists, and skyscrapers, the village of Nyack is a go-to destination for cyclists looking to go for the distance. The 50+ mile round trip over the George Washington Bridge heading north-bound along highway 9W is a great getaway from the city streets and provides serenity and scenery on two wheels that you won't find in NYC."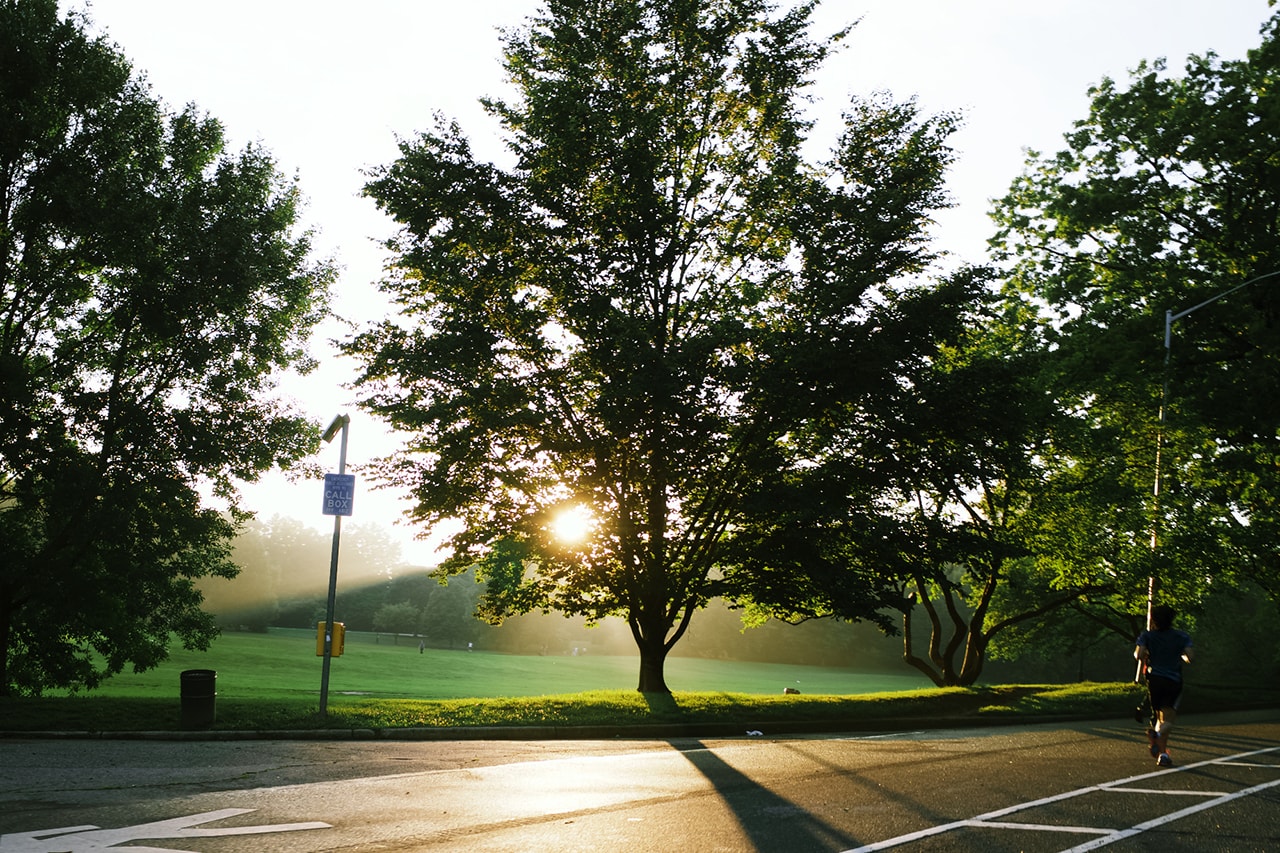 Bear Mountain
Recommended Listening:

"There aren't a ton of challenging climbs for NYC cyclists in comparison to what some other cities have to offer, but that doesn't mean that the ascent up Bear Mountain is an easy one. The 1287 ft of elevation over the 4.5 miles is a challenge for even for the most seasoned cyclist, and not to mention the 45+ mile commute from the city before even reaching the base of the climb. After the ascent, you can take the Metro North back from either Garrison, Cold Spring, or Peekskill and call it a day, or ride back to make it a 100-mile day in the saddle."
Calilap also recommends a selection of mixes for different journeys: Late Night Tales for Soft Pedaling for long easy rides; Climber's Delight to climb mountains to; and Dropping Hammers for vigorous rides which require all-out efforts and heavy bangers. Follow Calilap on on Instagram to stay updated with this movements and head to ICNY's webpage for its latest range.