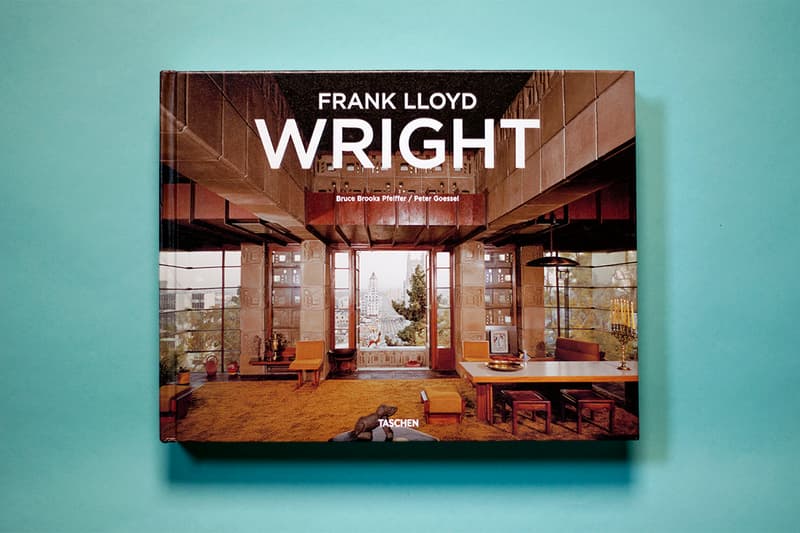 Frank Lloyd Wright Monograph by Taschen
Taschen takes a retrospective look at more than 500 of the icon's designs.
---
Frank Lloyd Wright was a true visionary. There are very few people in history for whom that moniker can be used with unanimous acknowledgement, but the legendary American architect was definitely one of them. Wright was famous for his understanding and appreciation of an organic environment, where structures were designed to exist in harmony with people and the environment it occupied. His enduring philosophy was put to work in the over 500 iconic buildings he designed, including the famous Falling Water structure, commonly considered one of the best architectural works in American history. If you've ever wanted to get a deeper insight into one of America's most famed artists, book publisher Taschen has assembled a beautiful visual overview of Wright's most important and revolutionary works in a new monograph. The aptly titled Frank Lloyd Wright Monograph also includes discussions with Bruce Brooks Pfieffer, who served as an apprentice of Wrights during the 1950s. Look for the monograph on sale for $69.99 USD at Taschen's website now.