1956 Porsche 356 A 1600 Speedster by Reutter
Sotheby's is set to auction off a coveted Speedster edition of the Porsche 356.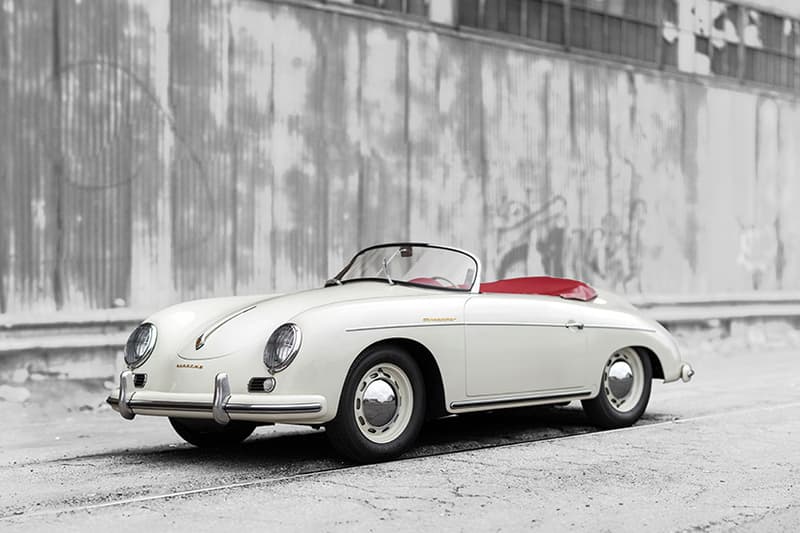 Everyone knows a Porsche 911 when they see one. The iconic model has remained defiantly unchanged for decades, its familiar form a welcome sight around the world. But in the USA, there was a model that preceded the almighty 911, paving the way for Porsche to become a leader of the American supercar scene: the 356 Speedster. A pure sports-car through and through, the 356 is low-slung, stripped of most creature comforts, and relentlessly engineered for an unparalleled driving experience. While its statistics seem outdated today - 1,582cc air-cooled four cylinder engine producing 60hp, four-speed manual transmission, 82.7 inch wheelbase – the Speedster was a minimalist revolution back in 1956, making it an instant hit across America.
Today, the Speedsters's timeless design and unrivaled reputation have made it a pop culture icon and a favorite among collectors. Beautifully restored examples like this Reutter 1956 356 A 1600 Speedster seen above are currently being listed for auction starting at $270,000 USD. The Speedster eschews the flash and ultimately disposable nature of modern supercars; timeless style, which practically oozes out of Porsche's legendary Speedster, doesn't chase validation — it commands respect.