F.C.R.B. 2015 Fall/Winter Preview
The Swoosh takes front and center stage in this upcoming collection.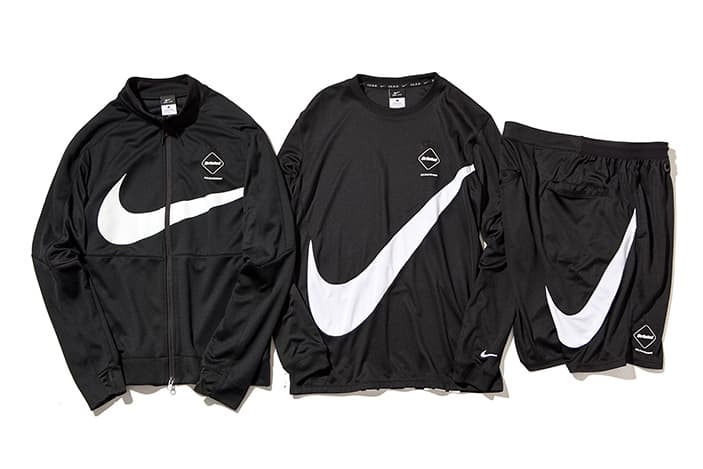 SOPHNET. sportswear subsidiary line F.C.R.B. has released a preview of its upcoming soccer-centric collection for Fall/Winter 2015. Slated to release on August 29, the collection will make use of oversized Nike Swoosh branding as a core design element, emblazoning the instantly recognizable logo prominently across a number of garments. Included in the lineup is the popular PDK training jacket, as well as a game jersey and shorts, all of which make use of Nike's proprietary DRI-FIT quick-drying fabric technology for efficient moisture wicking capabilities. Look for the upcoming collection to be made available online and in-store at the SOPH. outlets throughout Japan.