Breitling Chronomat 44 "Jet Team American Tour"
The limited edition customized watch specialized for the Bentley GT Breitling Jet Team series owners.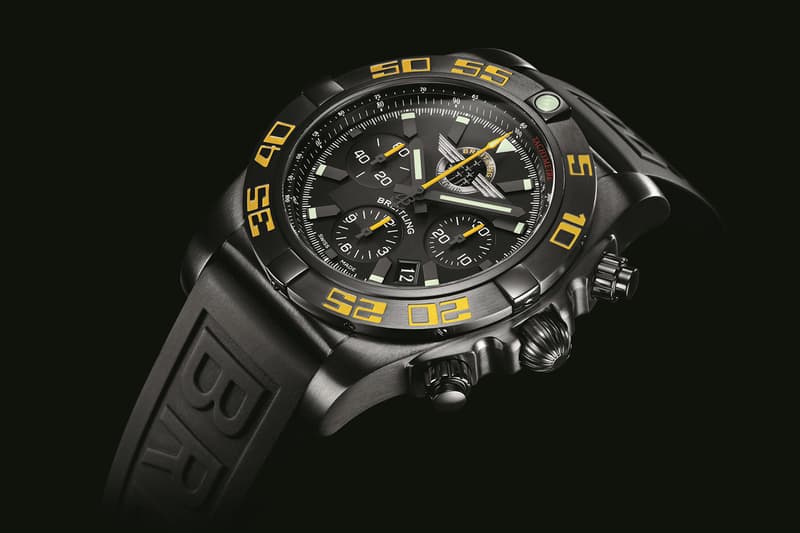 Breitling and Bentley teamed up to unveil the Bespoke Bentley Continental GT Breitling Jet Team series as a part of their longstanding partnership. Presented during the Seattle Boeing Seafair Airshow, the cars were created by Bentley's Mulliner division in a limited number of seven vehicles, one for each of the seven Breitling Jet Team jets. Additionally, the owners also received the corresponding Chronomat 44 Breitling Jet Team Limited Edition numbered timepiece.
Featuring the Breitling Jet Team logo on the dial, a sleek black steel case, onyx dial and yellow accents, the watch takes from the official colors of the Jet Team's fleet. Its case back features the Breitling Jet Team American Tour Logo with limited edition numbering.