Out of the Dark: How Rapha Saved Cycling
The story of a small, British brand that re-shaped and re-styled a sport in flux.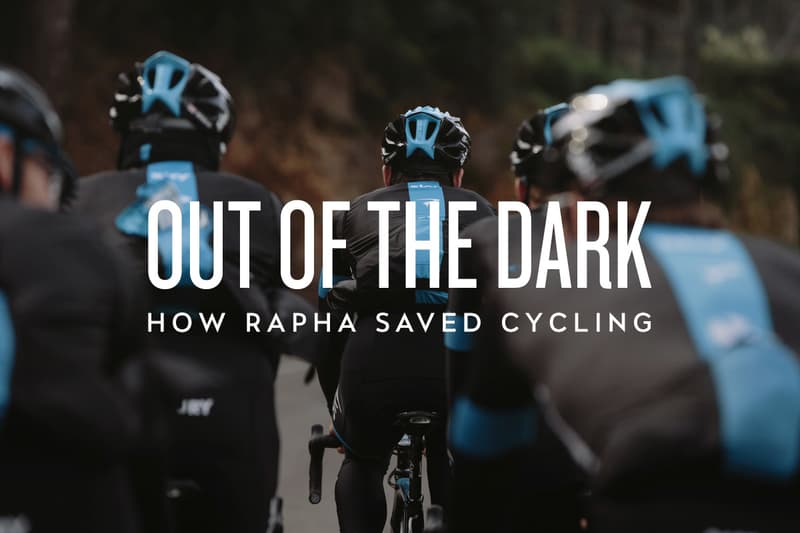 As Lance Armstrong raised his arms aloft in the Tour de France's yellow jersey for the last time in 2005, he did so having changed cycling forever. The EPO, blood transfusions and forged medical documents that would see Armstrong stripped of all major honors in 2012 aside, the Texan and his brash, no-nonsense approach to road-racing had altered the very fabric of the sport.
Armstrong, like Greg LeMond before him, had wrenched the maillot jaune from the previously uncompromising grasp of a European cycling elite and brought a taste of Americana to the roads of rural France. Gone was the wine-tinted, romantic image of a café ride through a sleepy village evolving into the greatest and most gruelling road race in the world. Stars and stripes now fluttered on the Champs-Élysées, the ubiquitous swoosh of Nike glistened in the Parisian sunshine and Lance Armstrong, thanks to over half a decade of cold calculated domination, ruled the roost. Across the channel however, Simon Mottram had other plans for the look and feel of the sport he loved.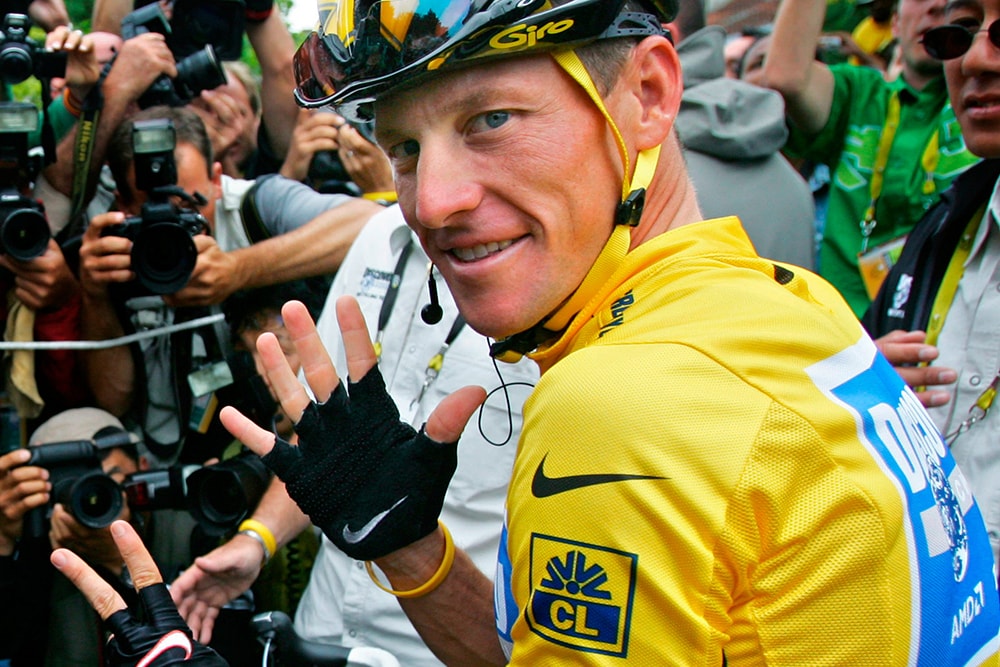 Just a year earlier Mottram had launched Rapha, a bespoke cycling attire and accessories company with a penchant for the romance and retro that Lance had been working so hard to eradicate. Built primarily on the idea of creating stylish, hard-wearing road attire for the more discerning cyclist, Rapha was undeniably capitalizing on a yearning for the 'good old days', and its smart, array of monochrome lycra found a niche almost immediately. "When we started out I used to give out little cards that said 'Demand more from cycling clothing'" explained Mottram to VeloNews last year, "don't accept mediocrity, because it should be the most amazing sport."
Over the course of the next eleven years Rapha exploded into life, coming to be recognized as a lifestyle brand moreso than merely a manufacturer of sports kit. Every step of the way, through its close affinity to the culture and identity that had once been so ingrained in professional bike riding, Rapha re-aligned amateur and professional riders with a unified ideal. Sponsored rides, carefully curated imagery, involvement in the birth of style-centric cycling bible Rouleur and the establishment of several cafés and cycling clubs worldwide all paid dividends and Mottram's passion and yearning for the romance of cycling to return seemed to be well on its way.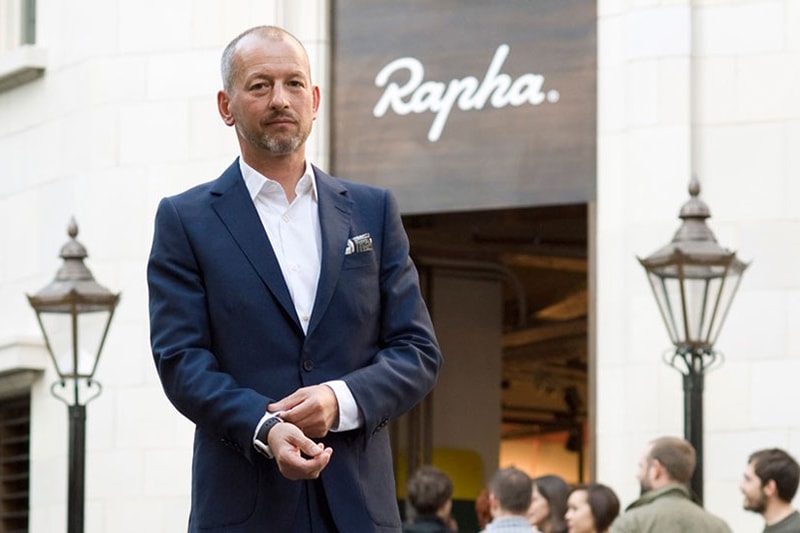 "Has the sport lost its romance?" he wondered again in 2014, "I think it's absolutely still there and our job is to tease it out completely, it's about connecting the human experience. Armstrong went from being human and the whole dramatic story of recovery from cancer, it's such a human story, then reverted back to being a bully and that's not something I'm interested in."
The unique human experience that Rapha offers was extended furthermore in 2013 when it snared British cycling experiment Team Sky away from adidas and brought its low-key, retro aesthetic to the apex of the professional sport – in the process taking profits from £28.6m to an estimated £50m inside two years. If Rapha had been the antidote to the cheapening of cycling in the Armstrong era, then what better way to cement that idea than to associate with a new, successful team at the forefront of the anti-doping movement?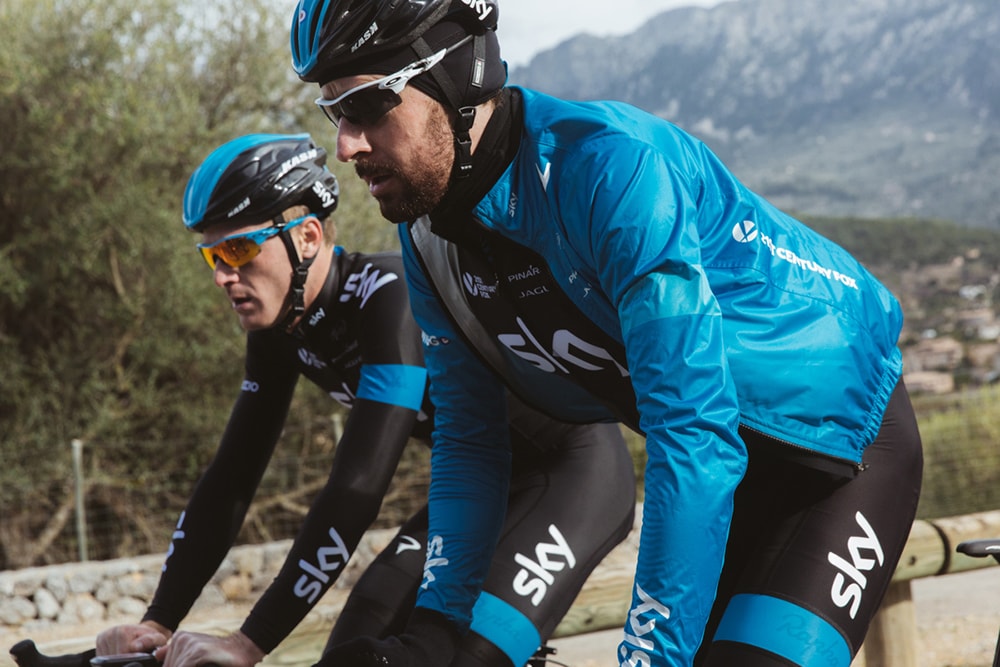 "The ambition I have — this sounds ridiculously presumptuous and arrogant — but my ambition is road cycling and road racing, it's not just for Rapha. My ambition is the sport will become the most important, respected, and popular sport. Because I don't think there's any other sport that can touch it" explains Mottram on the move to align Rapha with Dave Brailsford's ultra-modern pro cycling behemoth, adding "if you're going to do top-level racing it's quite interesting to do it with the best team from a technical point of view. So, it's an enjoyable dance and challenging."
Rapha's detractors will tell you that the brand is overpriced, verging on the pretentious in its output and ethos, that Mottram's creation romanticizes an era that is no better than that of Armstrong and Hincapie ethically and that its largely black and white product is the choice of exclusively bona fide cycling hipsters. What cannot be doubted however, is that Rapha has had an impact on the look of cycling during its darkest days, and that when Chris Froome and his Team Sky cohorts cross the line of every stage of this months Tour de France, not in the garish stars and stripes of Nike and US Postal, but in the understated black of Rapha and Team Sky, it will be a step towards the reclamation of how this sport is seen. Clean, in more ways than one.
For more information about Rapha head to Rapha.cc, or check out Emily Maye's photo-series here.